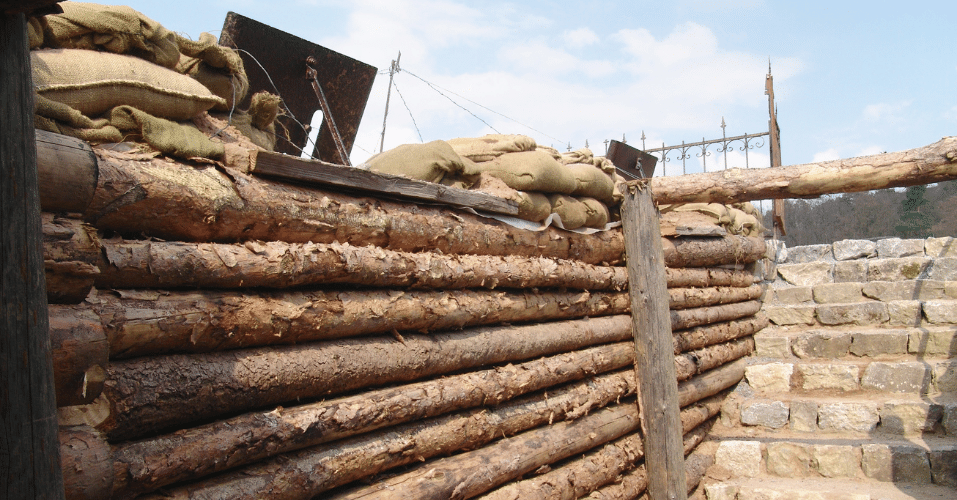 Full View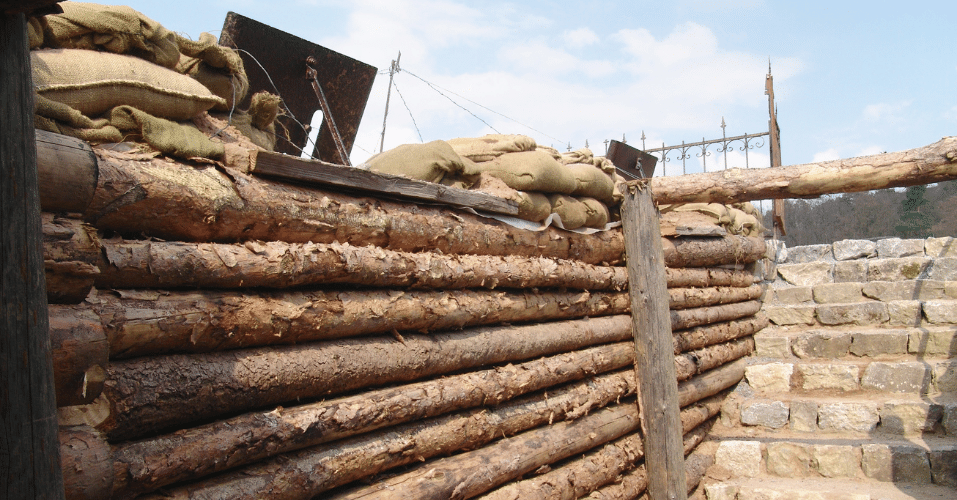 Photos of Galloway School Tours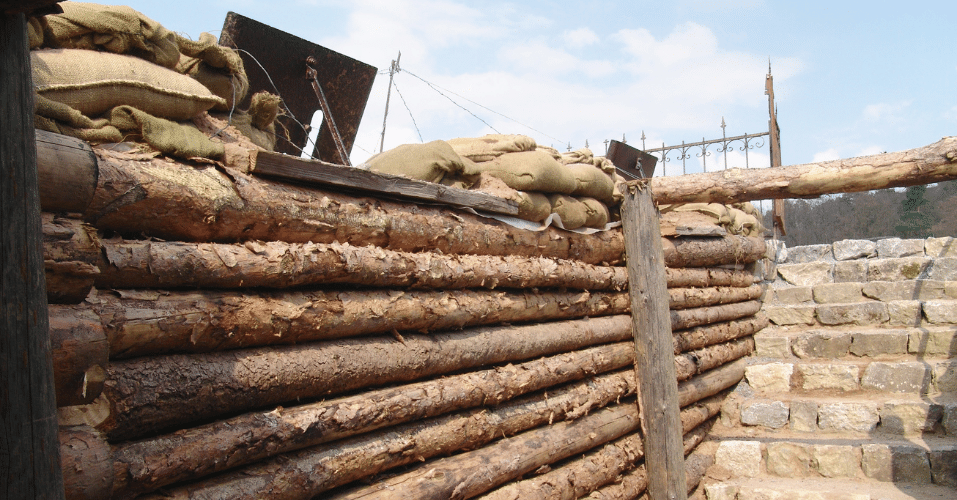 What will students see and do?
Take your students on a school trip that they'll never forget with Galloway's educational tours abroad. Packed with hands-on activities and experiential learning, Galloway offers a range of inspiring day excursions and residential visits for Key Stage 3 and Key Stage 4.
Foster learning outside the classroom with Galloway's most popular history tour, which takes students to the key points along the Western Front. Here, children will learn about the Battle of Ypres and WW1 trenches.
The War Poets trip will help pupils imagine the life of a soldier by studying famous WW1 poems. Galloway is partnered with the International Guild of Battlefield Guides, meaning all of its battlefield tours are led by qualified and experienced tour guides.
On school trips to France's north coast, students will learn about key turning points during the Second World War, including the history of the Battle of Normandy and the use of WW2 planes. Trips to Normandy can also reach further back in time to support lessons on medieval history, focusing on the Norman Conquest.
Elsewhere, art and design students can visit Spain to view Barcelona's architecture, or take a school trip to London to experience the best West End shows and view the famous landmarks in London, from Big Ben to Tower Bridge. Day excursions to the continent also offer students plenty of learning opportunities, including visiting Belgium's Christmas markets or France's Opal Coast.
---
How does the trip link to the curriculum?
With 50 years of experience in coach travel, Galloway's team of experts are available to answer any questions about planning educational visits around Europe. Your dedicated coordinator will be able to assist with arranging a bespoke school trip abroad to fit any criteria.
Galloway is well-placed to provide coach day trips and residential visits that explore a range of periods in history, from the impact of the Napoleonic Wars to trench warfare during WW1, and the global tensions that erupted during the Cold War. Guided tours are available in a range of key historic locations thanks to Galloway's partnership with the International Guild of Battlefield Guides, which provides trained and vetted guides to lead the way on your school trip experience.
Beyond the history curriculum, Galloway offers top school trip ideas for students studying languages, art and design or religious education with National Curriculum-linked tours. Coach trips to London offer a unique opportunity for many students to experience the West End with tickets to top shows.
Trips are available right across the UK and mainland Europe, from tours across the Netherlands, to trips to Krakow, where pupils will have the chance to learn the history of the Holocaust with a visit to the site of the Auschwitz concentration camp and the Auschwitz-Birkenau Memorial Museum.
Subjects covered
---
Teaching resources provided
Galloway's school trips abroad services include study notes which can be tailored to particular subjects and locations. Tour leaders also receive guide books and an information pack with their booking. Study guides are available to download from the website.
---
Minimum and maximum group size
For overnight trips, if your group size is 30-34, you'll receive three free places for staff. This increases to six free places if you bring 46 or more pupils.
For day excursions, the ratio is one free staff place for every ten pupils.
---
Details of risk assessment
Tour leaders are responsible for carrying out a school trip risk assessment for their tour. Galloway can provide a generic risk assessment to assist, as well as offer further advice and information. This can be downloaded from the website.
PLANNING
Don't miss our downloadable A-Z guide on completing a risk assessment
---
Facilities on-site
Galloway's coaches are all equipped with air suspension, air conditioning and a PA system. Where needed, the company can also provide coaches with extra facilities, such as toilets and drinks offerings.
All accommodation meets strict safety and security regulations.
---
Opening times
Contact the team during office hours to discuss your trip requirements.
---
Pricing
Visit the website to request a quote for your group.
---
Travel arrangements
For certain residential tours, travelling by air may be preferable. Your tour coordinator will manage the flight booking process. Galloway is ATOL protected and ABTA approved.
---
Enquire Now
Book your school trip to Galloway School Tours
For information on booking your school trip to this venue, click below.