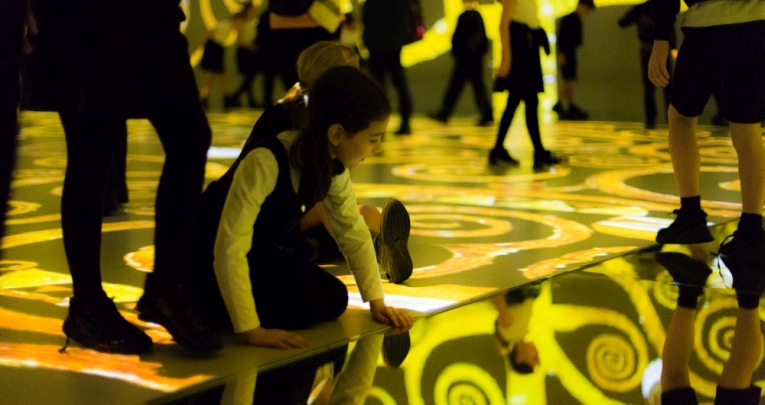 Full View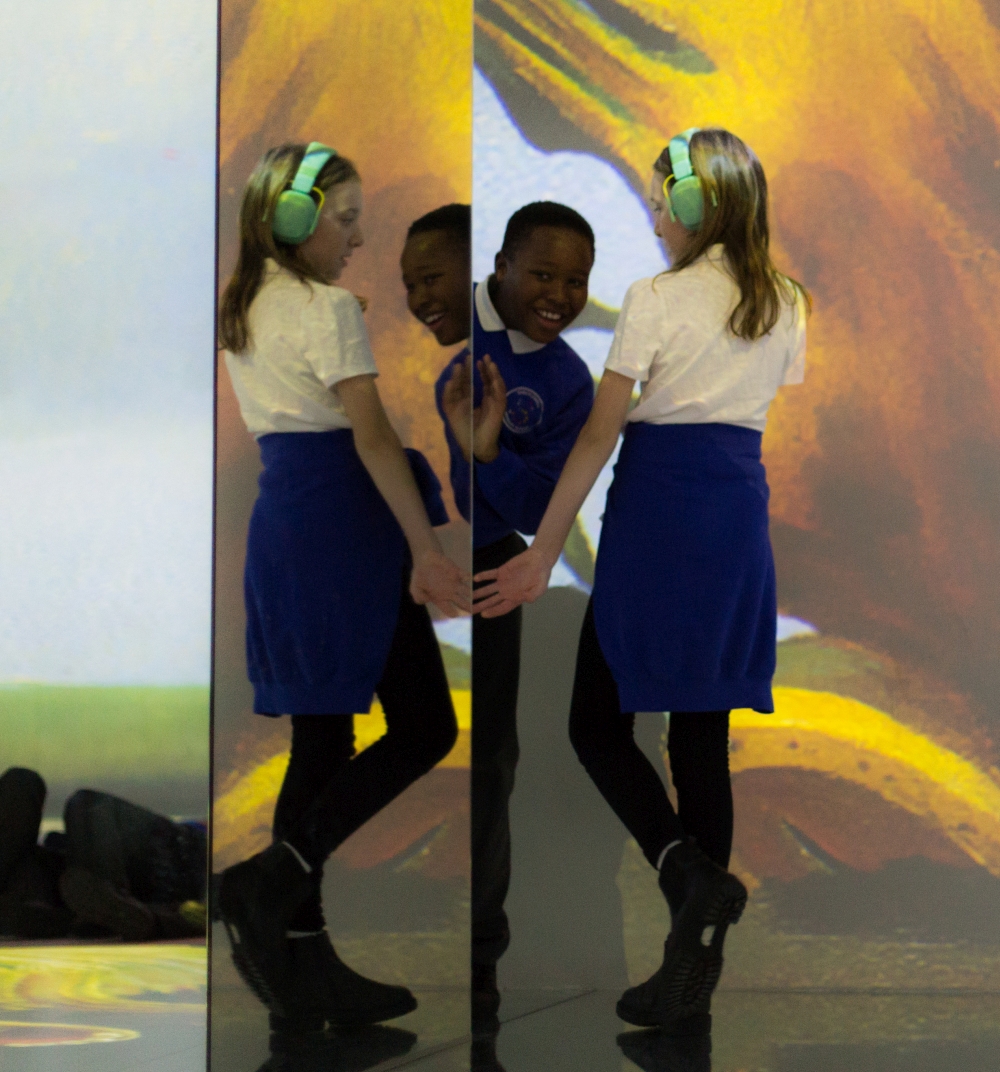 Full View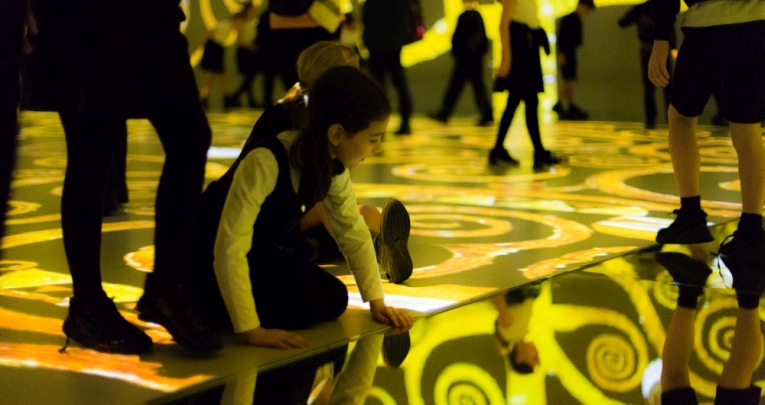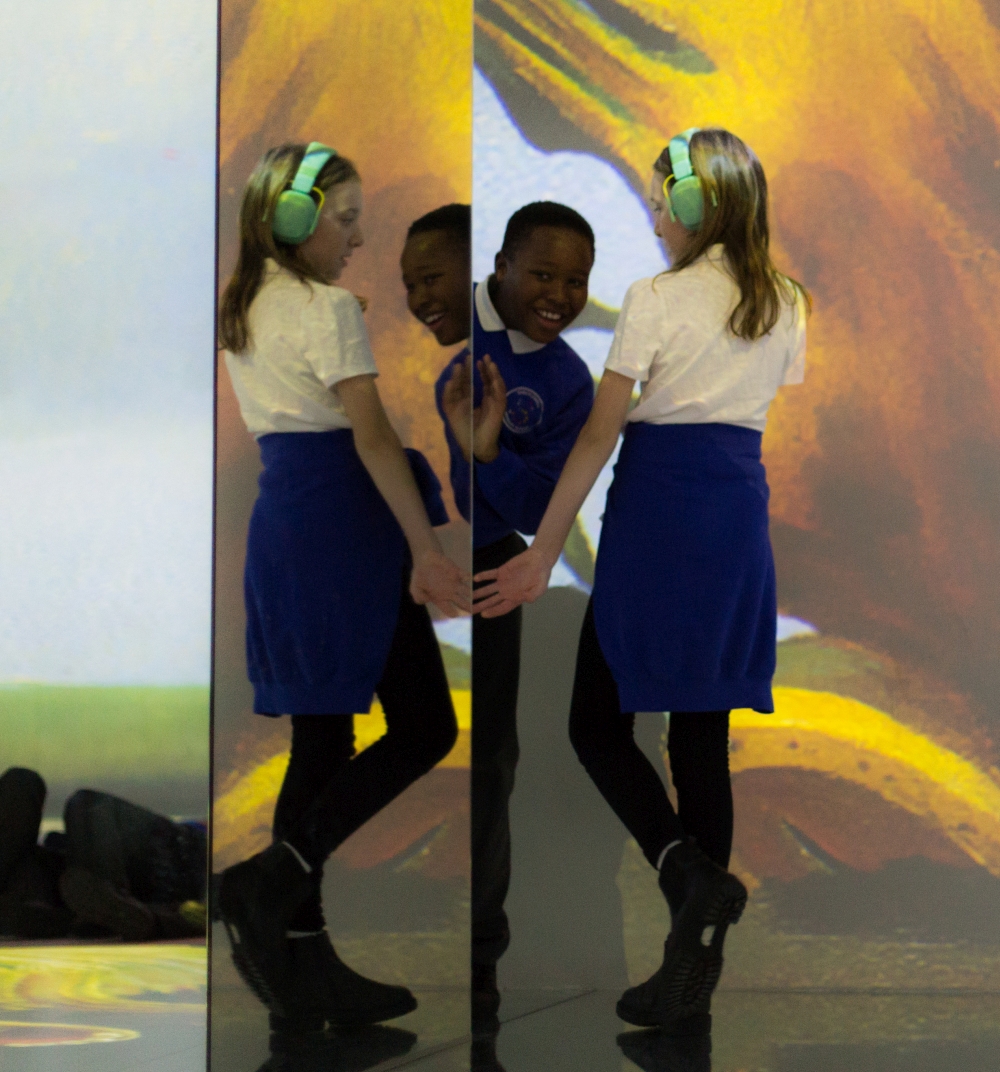 Photos of Frameless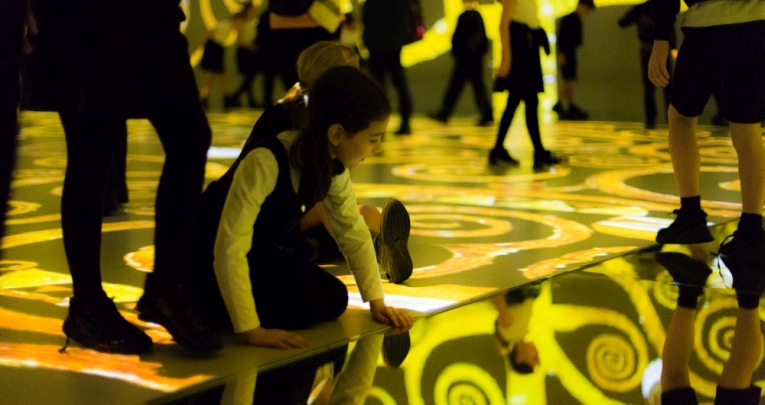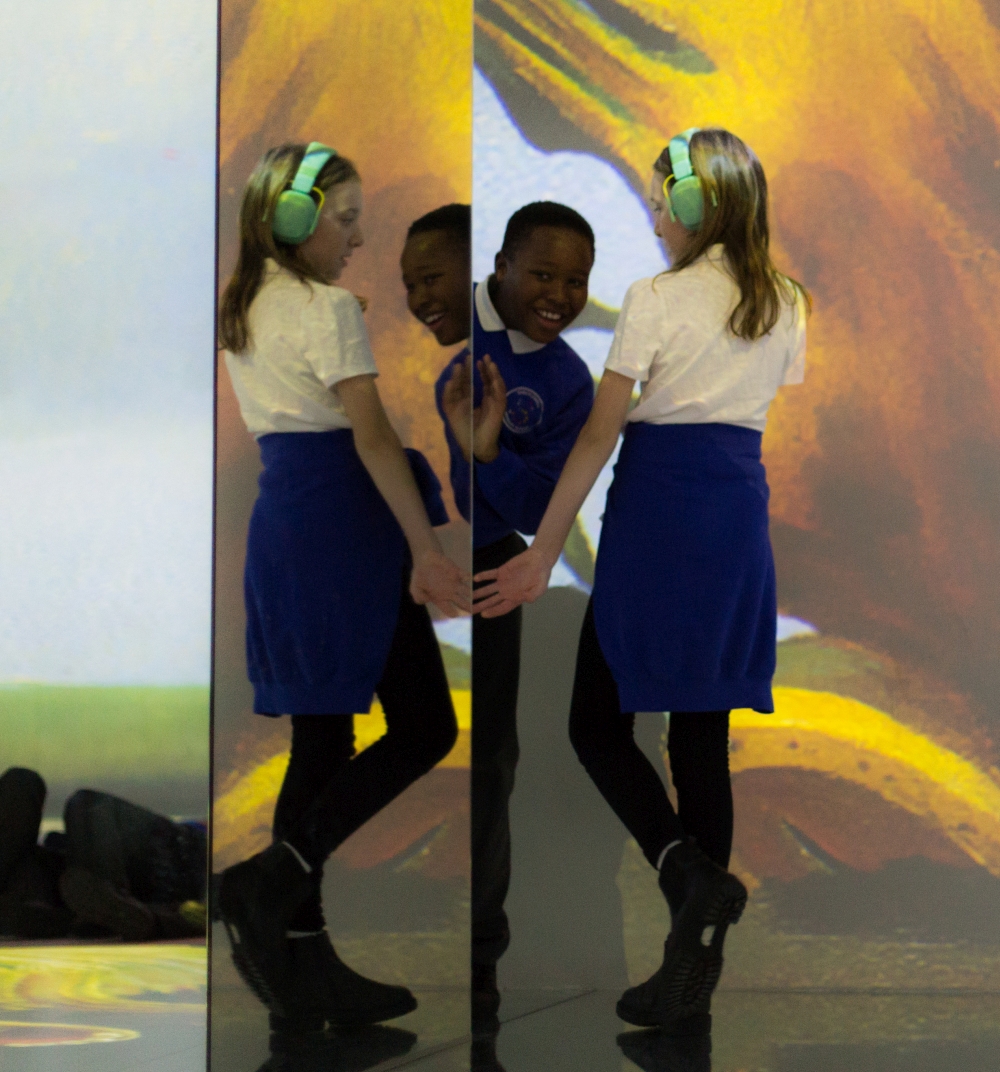 What will students see and do?
NEW! Discover Frameless, the immersive art experience taking London by storm!
Located just a few steps from Marble Arch, opposite Hyde Park in the centre of London, Frameless is the first of its kind. Across four galleries, visitors can experience 42 interactive digital interpretations of work by 29 of the world's most iconic, historical artists including Monet, Klimt, Rembrandt, Cézanne, Klee and Dalí.
Today, technology allows you to get closer to these masterpieces than ever before. Step beyond the frame and be immersed in the astonishing worlds these artists have created.
Travel through time and space to experience every brushstroke with all your senses. The music in each gallery has its own unique setting, and often the work is accompanied by an original musical score.
Frameless is offering educational sessions on dedicated learning days, either in the morning or afternoon. There are two types of sessions on offer: one for mainstream schools and one for SEND providers. The galleries will be closed to the public on these days and school groups are guided through the galleries by the Learning and Access team.
Frameless can provide resources for SEND pupils such as ear defenders and dark glasses, (as well as a chill-out space and Audio Described and BSL tours during dedicated SEND sessions).
Frameless will provide cross-curricular teaching resources that are tailored to each key stage. The work is suitable for all ages – book now for end-of-year trips!
---
How does the trip link to the curriculum?
The work at Frameless encourages critical thinking and reflection, particularly with reference to the reinterpretation of historical artworks, using a variety of media and new technology.
Pupils are encouraged to describe, analyse and interpret the work that they see in this new setting, in relation to the original historical artworks.
This innovative and exciting new experience lends itself to storytelling and creative thinking and can open pathways to understanding and appreciating contemporary and historical art in different ways.
Pupils can respond to the work they see using a variety of creative processes, including music, creative writing, critical writing, dance, drama, photography, graphic design, and art.
Subjects covered
---
Teaching resources provided
Frameless provides detailed, differentiated teaching resources that have been tailored to each key stage.
Because the content at Frameless is cross-curricular, the resources have been designed to be adaptable for teaching across a range of different subjects. These creative prompts help students reflect on their experience at Frameless, engage in meaningful discussion, and develop their critical-thinking skills while appreciating and interpreting artworks.
The prompts can be integrated into the classroom curriculum, extracurricular activities or dropdown days. Teachers can select, adapt, and interpret the prompts in their own way and link them to topics and themes.
The resources support pupils to understand the context of the original works that are referenced, and encourage them to reflect on new ways of experiencing historical artworks and to make personal connections with the work.
Frameless can also provide resources for SEND pupils such as ear defenders, fidget toys and dark glasses. During dedicated SEND sessions, the team set up a chill-out space with a dark tent and sensory lighting, and the volume and lighting in the galleries is adapted. Frameless also offers Audio Described and BSL tours during SEND sessions.
---
Minimum and maximum group size
20 pupils minimum for mainstream sessions; 10 pupils minimum for SEND sessions
The maximum number of pupils depends on how busy the date is, but usually no more than 100 pupils are permitted.
---
Details of risk assessment
Frameless can provide a detailed risk assessment in advance of your trip and offers two free tickets for a pre-visit for planning.
PLANNING
Don't miss our downloadable A-Z guide on completing a risk assessment
---
Facilities on-site
Toilets
Space to eat lunch (if booked in advance)
Disabled access
Easy-read and visual guides
Sign Live
QR access codes.
Please note that the café and shop are usually closed during school trips; the shop can be opened if advance notice is given.
---
Opening times
Morning sessions run 10.00am–12.00pm; afternoon sessions run 12.30pm–2.30pm.
Frameless usually staggers schools' arrival times in order to manage large groups; this will be arranged in advance.
---
Pricing
£8 a ticket with one free ticket per 10 purchased (mainstream) or two free tickets per 10 purchased (SEND)
---
Travel arrangements
Tube: Marble Arch (one-minute walk), Bond Street (eight-minute walk), Edgware Road (12-minute walk), Marylebone (15-minute walk)
National Rail: Victoria (15 minutes by bus), Paddington (10 minutes by bus or tube), Marylebone (15 minutes by bus or tube), Waterloo (16 minutes by tube)
Bus: Marble Arch, serviced by the following buses: 2, 6, 7, 13, 23, 36, 74, 94, 98, 137
There is also a coach drop-off point at Park Lane.
Address
6 Marble Arch
London

W1H 7AP
---
Enquire Now
Book your school trip to Frameless
For information on booking your school trip to this venue, click below.