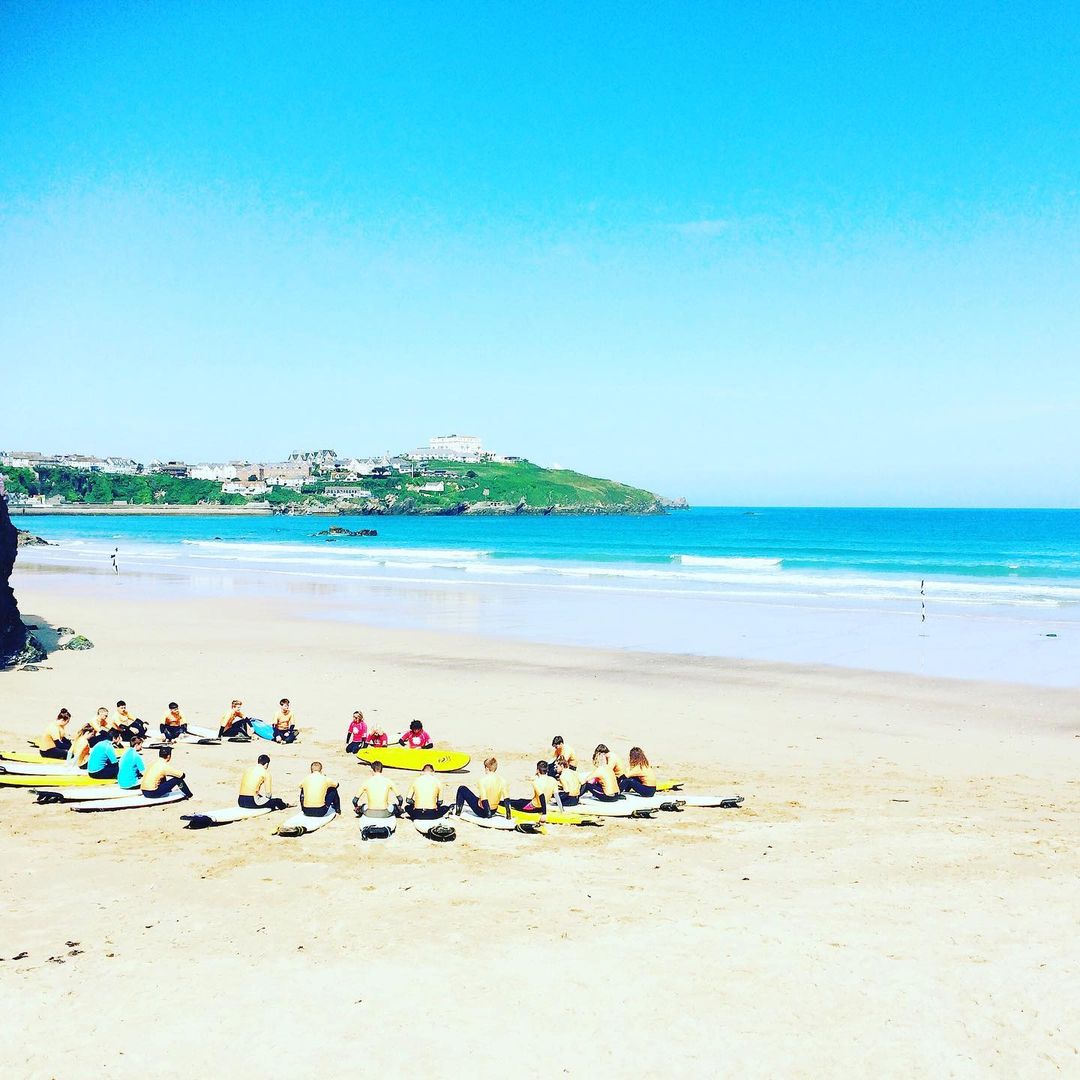 Full View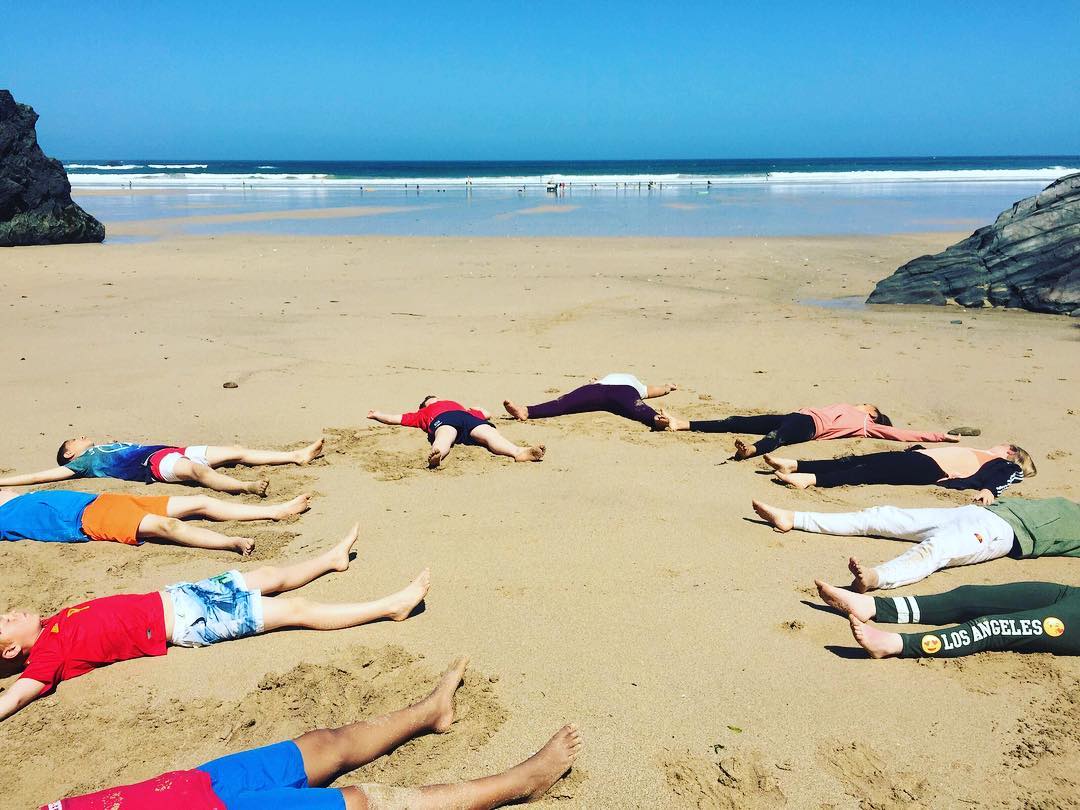 Full View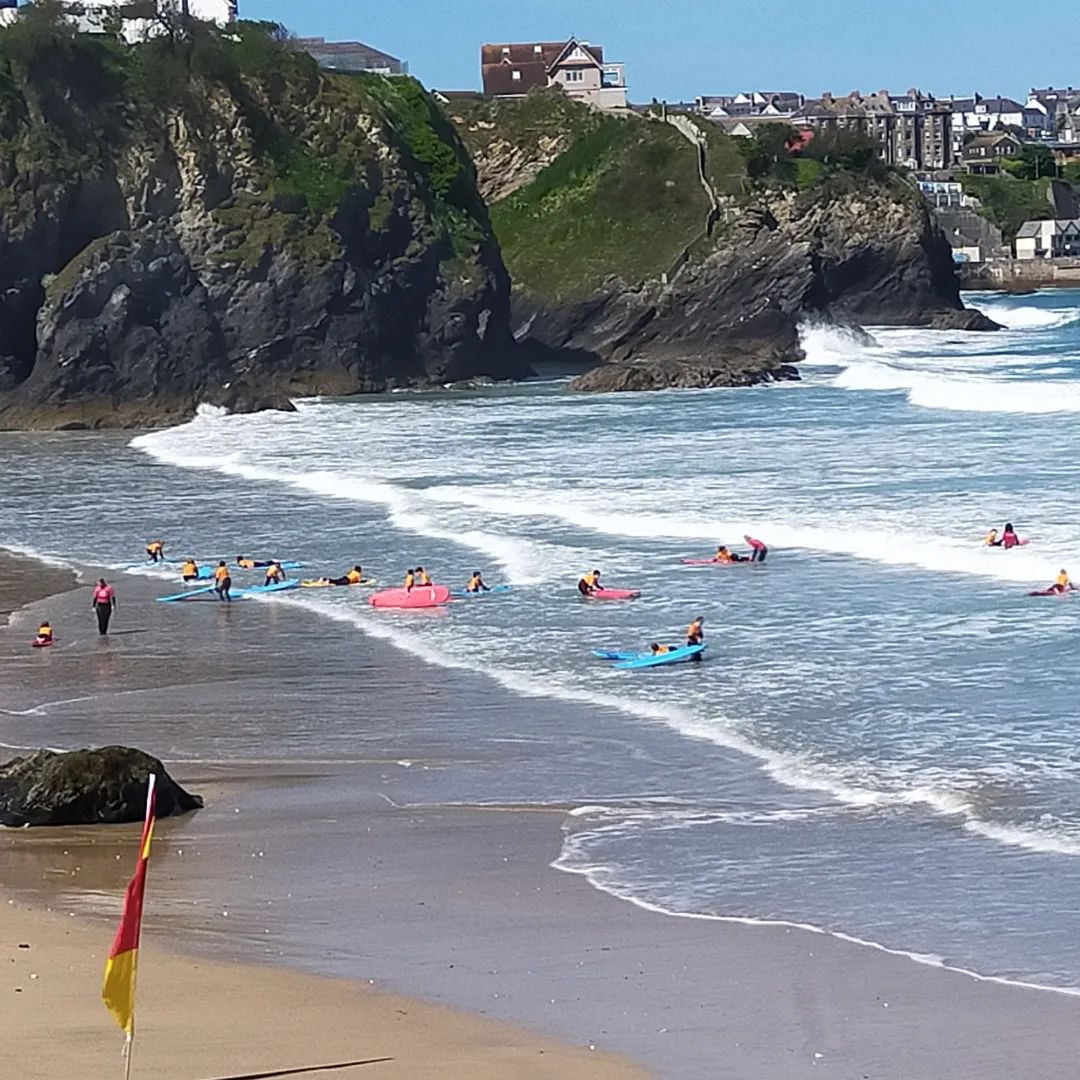 Full View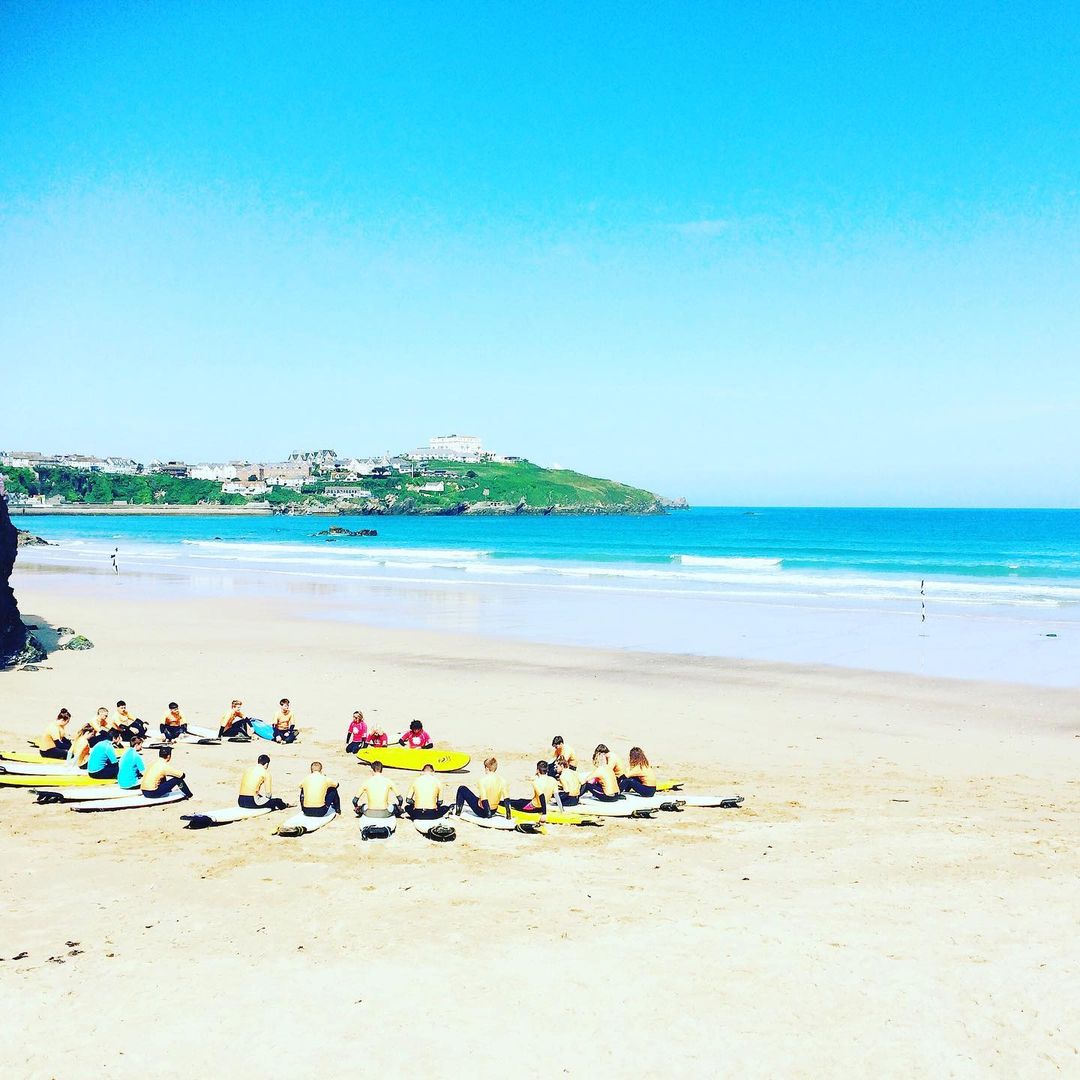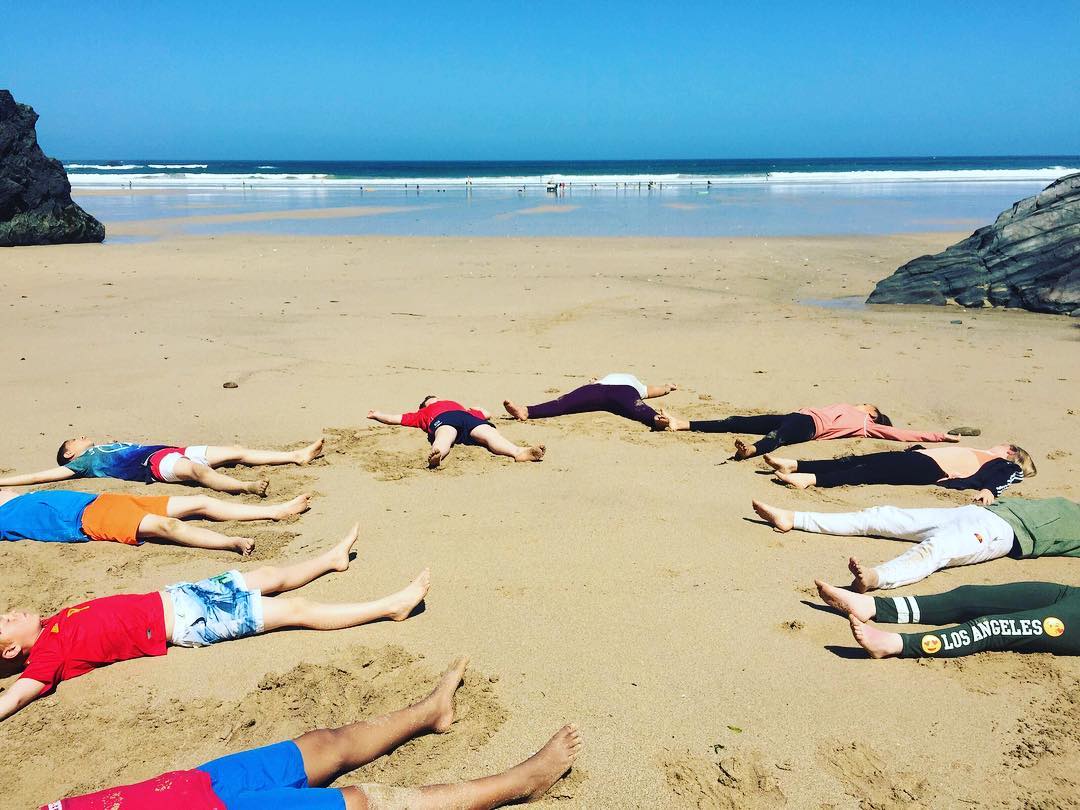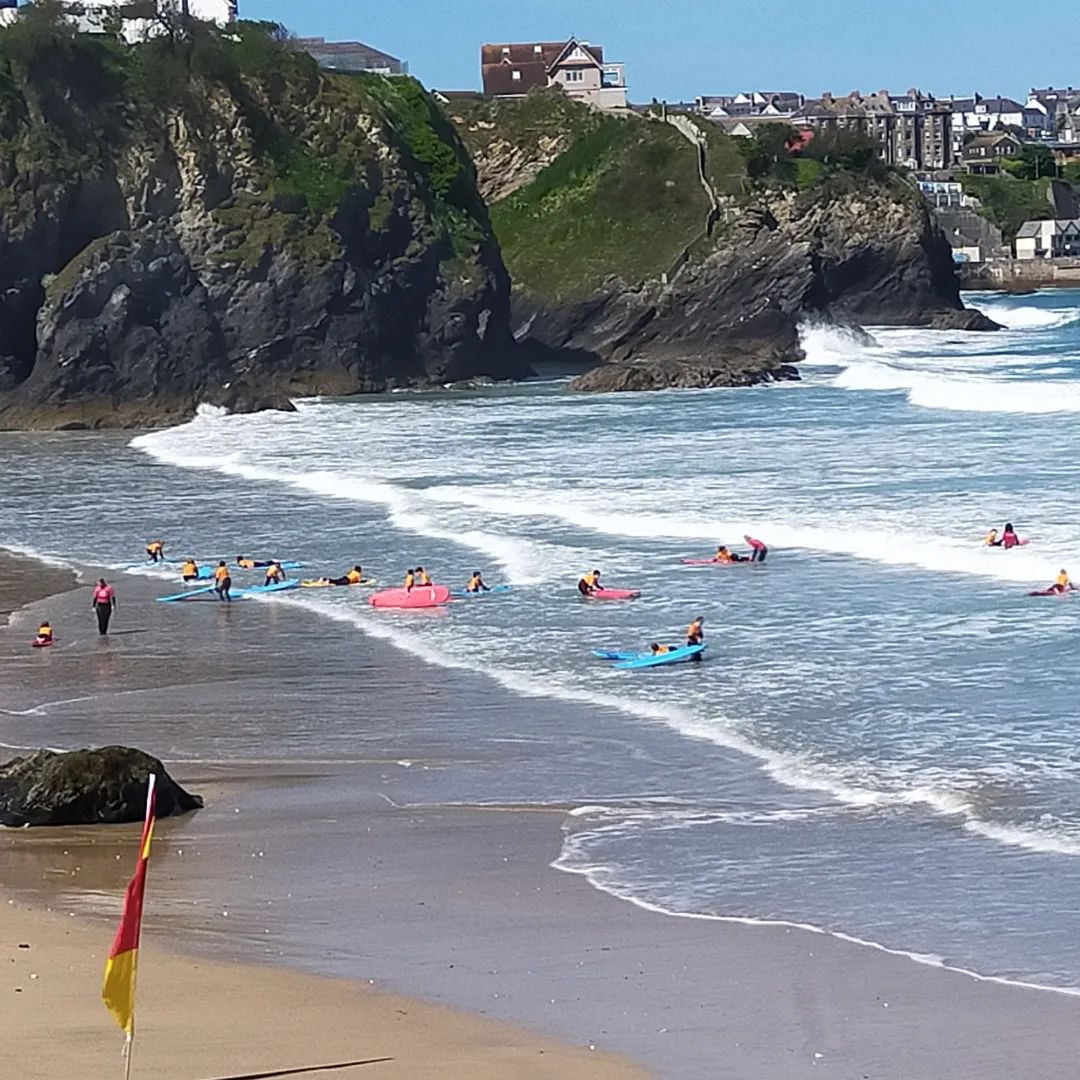 Photos of First Wave Adventures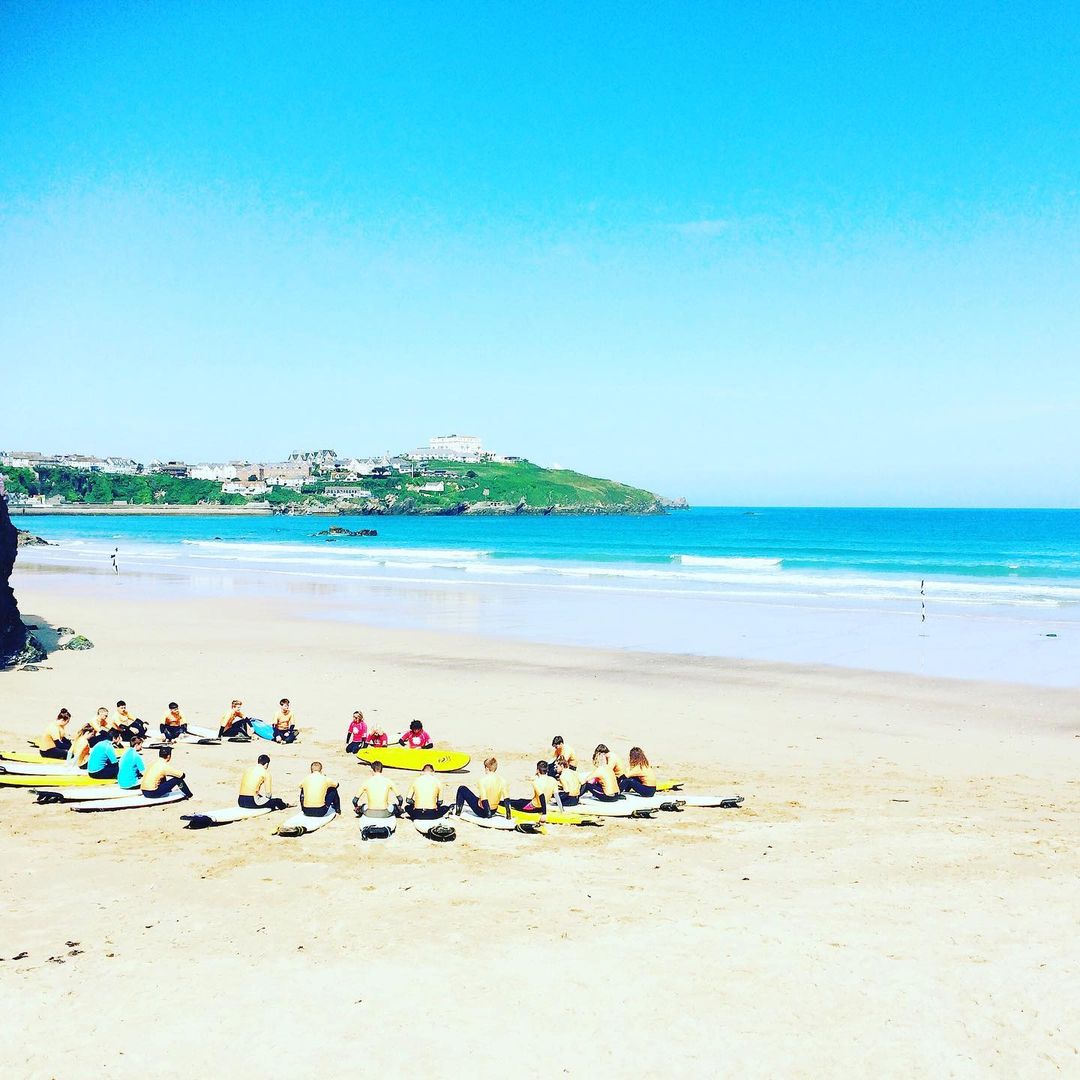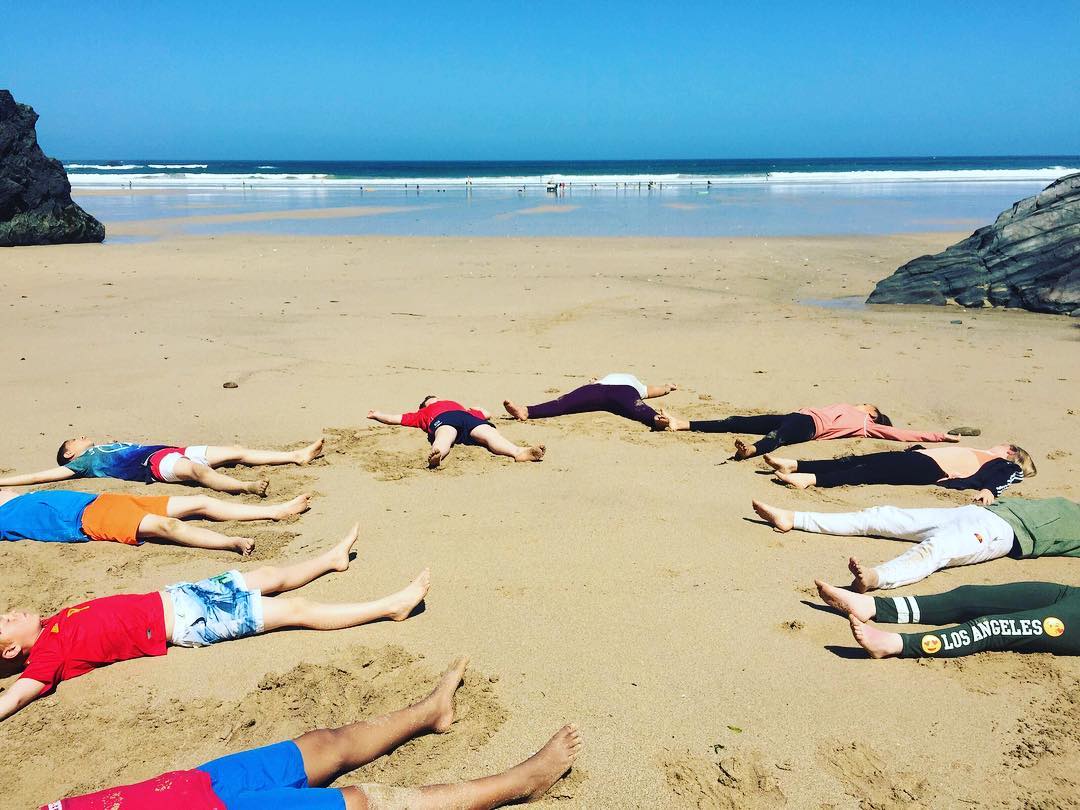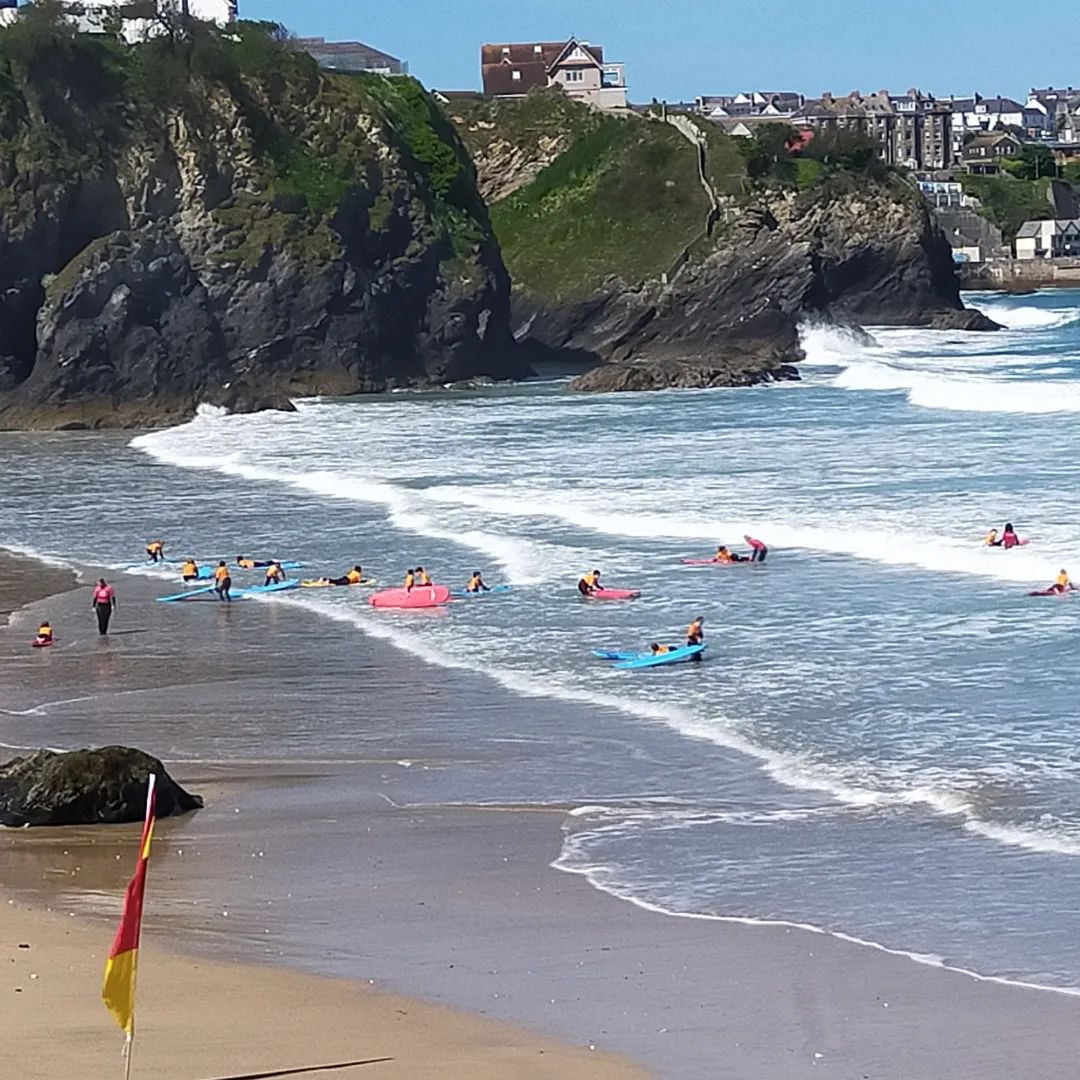 What will students see and do?
Activity days and school residential trips with First Wave Adventures are packed with activities. On their trip, students will start by visiting the beach where they'll get ready to enjoy a wide range of watersports, including:
Introduction to surfing
Surfing
Coasteering
Boarding
Beach volleyball
Beach football
Tag rugby
Seashore Safari
The type of activity that students participate in will depend on what Key Stage they are in. Some activities are best suited to older groups, while courses such as 'Introduction to surfing' and beach games are appropriate for all ages.
Outside of the beach activities, students will also have the opportunity to create their own beach art. Or they can go on a visit to the Eden Project to learn more about ecosystems and science.
At the end of the day, students can participate in a Beach BBQ.
Once the meal is over, students can participate in night-time activities. These include bowling, bird watching, board games, movies, a silent disco, and trivia nights.
---
How does the trip link to the curriculum?
Trips organised with First Wave Adventures can be linked to a number of different subjects.
For Key Stage 2, trips can be linked to maths, English, science, PSHE and PE. These trips are also designed to help groups work on confidence and teambuilding. They are perfect for active learners and incorporate art, sea safety and physical activity.
For Key Stages 3, 4, and 5, teachers can focus on curriculum enrichment opportunities that help pupils and teachers bond. These activities are highly physical and are perfect for team building, PE curriculum, and science and geography coursese.
Subjects covered
---
Teaching resources provided
First Wave Adventures provides additional teaching resources on request. Resources include worksheets and downloadable packages with additional information that help link the curriculum to your students' outdoor adventure.
---
Minimum and maximum group size
There are no minimum and maximum group sizes at First Wave Adventures. All activities can be arranged to suit both large and small school groups and there is sufficient accommodation for large school groups if you're planning a residential stay.
---
Details of risk assessment
Risk management is taken seriously at First Wave Adventures. All instructors hold NGB qualifications or have been extensively assessed and have certifications ensuring their ability to teach students.
Additionally, the surfing school has an AALA license and all risk assessments and staff procedures have been inspected by an AALA official and deemed safe for students. Records of equipment checks and operational procedures are on-site and available upon request.
What's more, all staff members undergo disclosure and barring checks. The team has also been certified for fire protection and has active insurance under Simply Business.
Risk benefit documents and safeguarding policies are available on request.
PLANNING
Don't miss our downloadable A-Z guide on completing a risk assessment
---
Facilities on-site
At First Wave Adventures, there are numerous on-site facilities. Students have access to the facilities and private beach at Newquay Surf School where they'll be given all the equipment that they need to participate in the activities.
In addition, there are private toilets and changing facilities that students can use to get ready for their activities.
Along with toilets and changing facilities, the beach also has a takeaway kiosk and an onsite café for meal options. Plus, there's a recycling unit and beach cleaning facilities to help students keep the area clean.
Outside of the beach and activity facilities, there is private accommodation for students and teachers at First Wave Adventure Centre. Students can rest up after a full day of activities here.
---
Opening times
If you're planning a school trip to First Wave Adventures, book your excursion by calling the centre between 9am-5pm, Monday to Friday.
Since the trips organised by First Wave Adventures involve overnight stays, you'll have the support of staff round the clock when you're actually on your outdoor adventures.
---
Pricing
The price per pupil varies depending on the length of the trip and the type of activities that students will be participating in. Schools can choose to either participate in school residential trips or in day trips.
For residential trips, teachers can choose either a two-night package or a four-night package. The two-night package starts at £120pp plus VAT, while the four-night package starts at £220pp plus VAT.
Activity day pricing varies based on which activities teachers want to include in their trip. To get an accurate quote, call the centre and put together a custom package.
---
Travel arrangements
As part of your school trip package with the centre, a coach will be arranged to take pupils to the First Wave Adventures Activity Centre. This makes it easy for you to keep your group together and to arrive on time to start your outdoor learning adventure.
Address
First Wave Adventures, 5-7 The Crescent (The Office), Great Western Beach (There Activity Centre), Newquay, Cornwall
TR7 2NE
---
Enquire Now
Book your school trip to First Wave Adventures
For information on booking your school trip to this venue, click below.