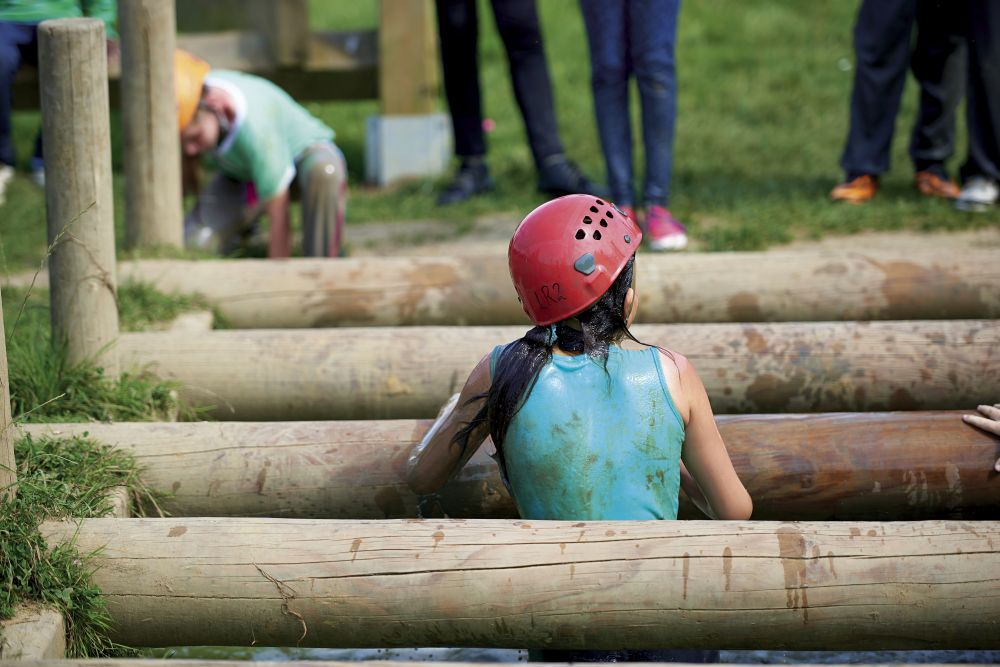 Full View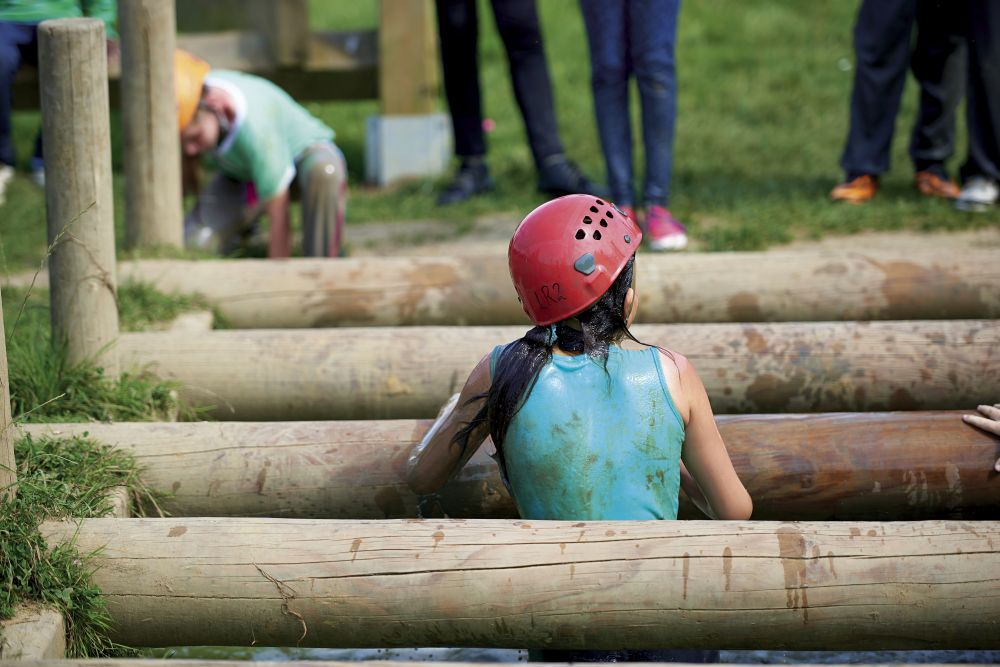 Photos of Essex Outdoors Mersea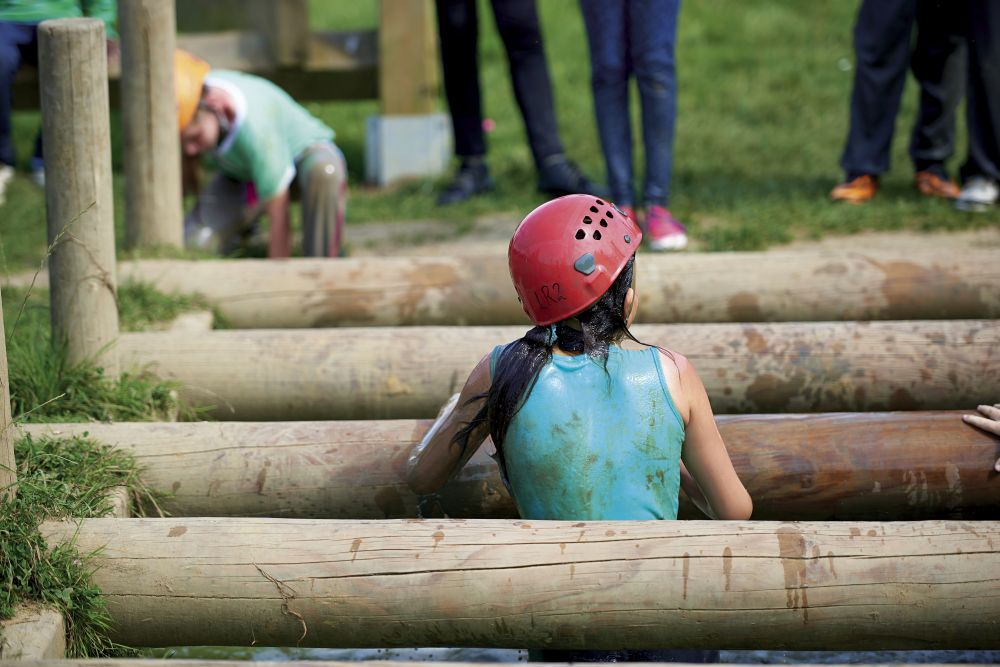 What will students see and do?
For over 50 years, Essex Outdoors Mersea has been one of the leading outdoor activity centres in the South East. Located on 60 acres of land on Mersea Island, the unique coastal location and its surrounding habitat offers some special activities and learning opportunities.
With day trips and residential trips available for primary to college and FE pupils, the range of activities available is unrivalled in the region. You can create a custom itinerary based on the desired outcomes for your group, from team-building to outdoor skills.
Activities are designed to encourage learning beyond the classroom, and to help pupils push through their comfort zones, whether that's taking to the skies with climbing and rope challenges, visiting the coast to learn about local marine life or discovering bushcraft and forestry skills.
If you're looking for school residential trips in Essex, look no further. Essex Outdoors Mersea offers several accommodation options, from heated cabins to camping pods. Residential visits start from a single night, up to a five-night stay.
The indoor accommodation centre can sleep 48 guests across five bunk rooms and two ensuite staff rooms. The centre also offers a group of nine cabins which sleep 54, camping pods that accommodate 64, and large log cabins sleeping 50.
If you're opting for traditional camping, up to 300 visitors can camp in tents. Bedding can be included at an additional cost.
As well as the key daytime activities offered, residential students can enjoy evening activities like camp fires, silent discos, and 'It's a Knockout' tournaments.
---
How does the trip link to the curriculum?
The centre has developed activities suitable for KS2 up to Further Education level. Below is a breakdown of how different activities can meet curriculum objectives.
Each of the KS2 activities are tied to specific learning outcomes. You can discuss these with the centre team to put together the perfect itinerary for your objectives.
Adventure and obstacle courses build communication skills and teamwork. The aerial adventure courses develop resilience, commitment, and managing risk. The high ropes, low ropes and climbing courses are also fun learning opportunities, building resilience, commitment and teamwork.
Students can learn about marine life and river geography with a boat trip from the jetty at West Mersea. There's also the opportunity to go crabbing. The coastal discovery workshop teaches pupils about the seashore life at the Blackwater estuary.
During bushcraft classes or a wild camping experience, participants learn how to build a shelter and light a fire with natural materials. Orienteering and map skills workshops introduce important life skills for problem solving and teamwork.
Raft building encourages resource management, communication, and planning. This combines well with the pioneering workshop, which teaches traditional techniques like medieval catapult making.
Archery workshops encourage students to develop concentration and confidence. Meanwhile, heading underground with a caving class teaches resilience and managing risk.
For KS3 and 4, variations of all of the KS2 courses can be adapted to match your learning outcomes. For these older students, you can add on activities like all-terrain boarding to develop confidence and commitment.
For KS3, GCSE, AS and A2 level students, field survey courses can be arranged. These can take place at any of the local environments, from woodland and marshes to streams and estuaries.
Alternatively, the experts can come to you and arrange a course at a nearby site of your choice. All materials are provided for data collection and statistical interpretation.
Subjects covered
---
Teaching resources provided
The centre provides all activity equipment and provides a welcome pack to staff on arrival. Depending on the curriculum objectives, the team will be able to adapt resources accordingly.
---
Minimum and maximum group size
Essex Outdoors Mersea has an activity capacity of 400 students and an accommodation capacity of 520. Most activities have group sizes of ten students per leader.
---
Details of risk assessment
Risk assessments specific to sites and activities are available upon request. All staff are enhanced DBS checked and undergo safeguarding training.
The centre holds the Learning outside the Classroom quality badge and is approved by the Adventurous Activities Authority.
PLANNING
Don't miss our downloadable A-Z guide on completing a risk assessment
---
Facilities On-Site
As well as the accommodation facilities described above, Essex Outdoors Mersea has ample toilet and shower facilities, including accessible units. There's also a laundry room and dining space.
The large main hall is available for activities, as well as a training suite and big-screen cinema room. The catering team can prepare packed lunches, buffets, and full meals. There's also the option to set up a barbecue by your campsite.
---
Opening Times
The centre is open 24 hours, thanks to the residential options. Day visits take place within normal school hours.
---
Pricing
This will vary depending on the activities chosen and the duration of the visit. For guidance, day trips start from £40 per person (based on six hours of activities for ten young people).
Residential visits start from £74 per person, based on a one-night stay with three meals and four x 90 minute activities. For custom pricing, contact the activities team on 0345 200 4220 or email bookings@essexoutdoors.com
---
Travel arrangements
Mersea Island is 1.5 hours from London, and 1.5 hours from Norwich, making it ideally located for a large catchment area. For those arriving by public transport from further afield, the nearest train station is Colchester, and Stansted is the nearest airport.
Address
Rewsalls Lane, East Mersea, Mersea Island, Colchester, Essex
CO5 8SX
---
Enquire Now
Book your school trip to Essex Outdoors Mersea
For information on booking your school trip to this venue, click below.