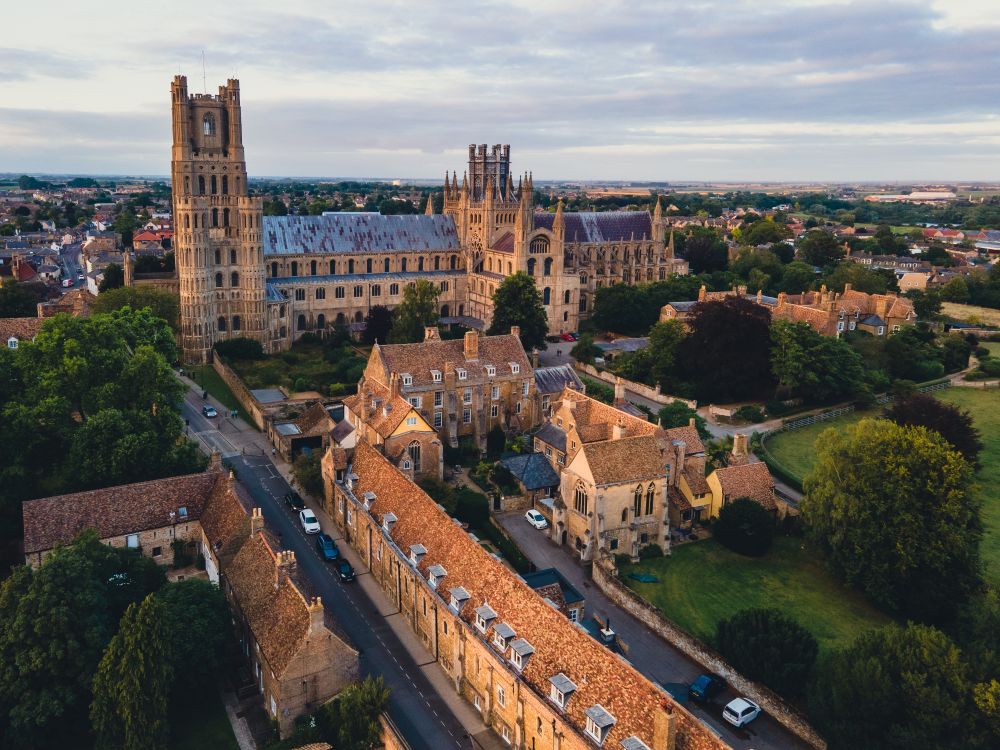 Full View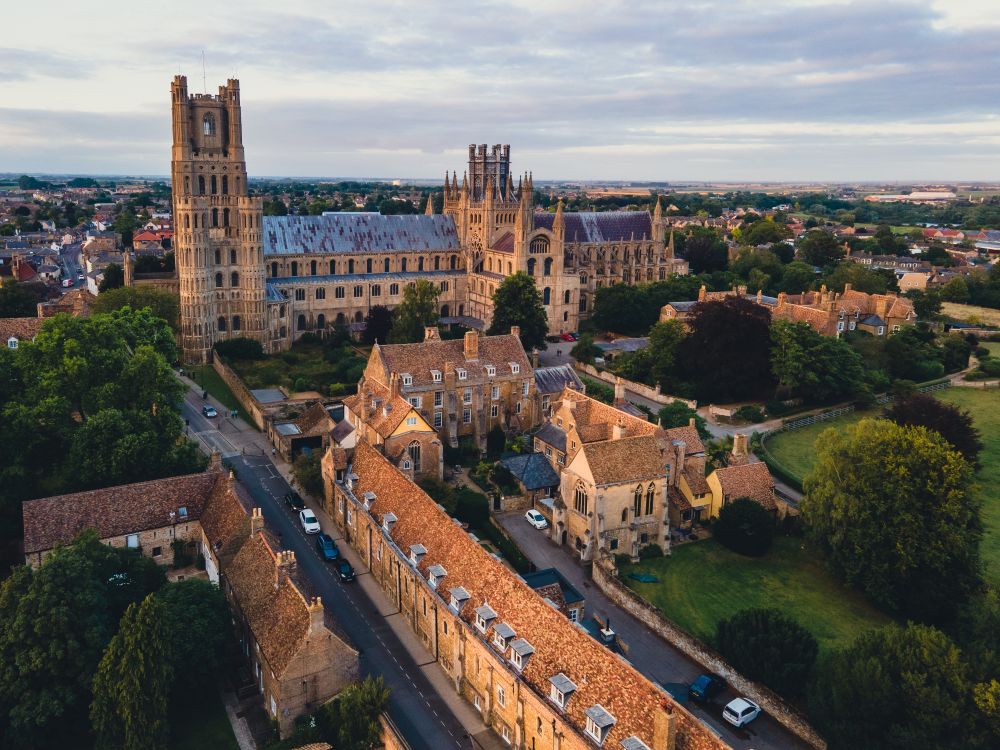 Photos of Ely Cathedral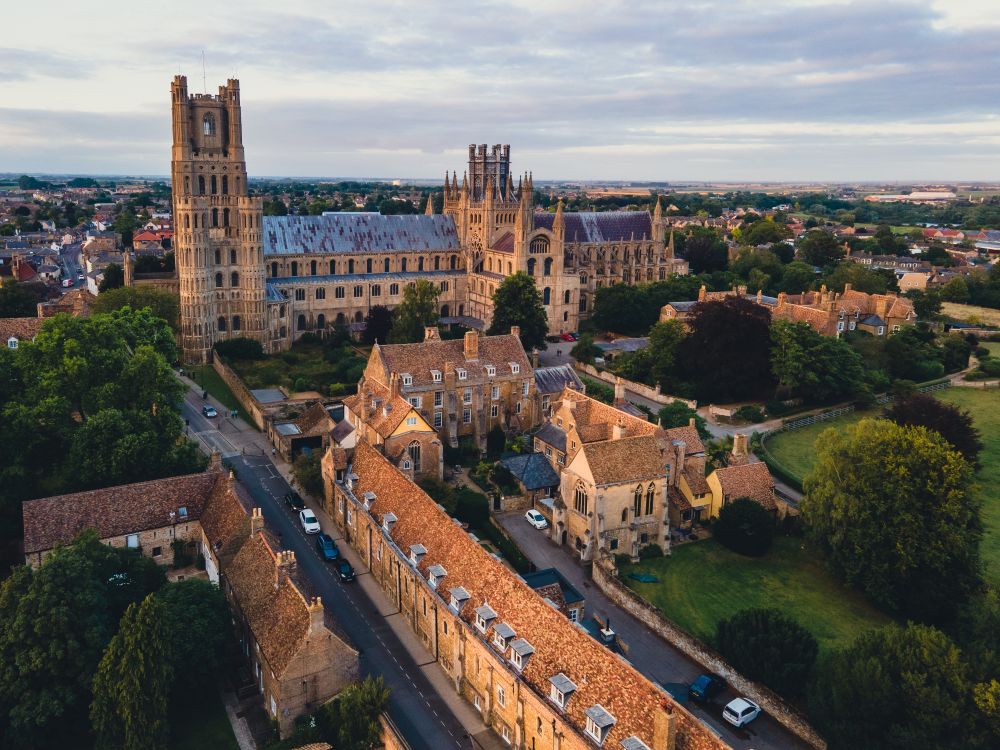 What will students see and do?
Educational trips to Ely Cathedral provide a fantastic opportunity to expand students' knowledge about religious studies.
The cathedral provides a range of fun activities for children, such as costumed story sessions and games, as well as excellent learning experiences, including lessons on prayer, Christian identity, managing emotions and the Eucharist.
At Ely Cathedral, events are also held throughout the year, including special recitals, concerts and exhibitions.
Ely, in Cambridgeshire, is one of the smallest cathedral cities in England and is easy to explore on foot. The historic city centre provides excellent opportunities for learning outside the classroom.
Delve into the history of Saxon times at Ely Castle, also known as Cherry Hill Castle. Although nothing remains today, Viking and Norman findings from the site can be viewed at Ely Museum. You can also visit Oliver Cromwell's house, which is now a museum devoted to one of British history's most divisive figures.
Further afield, there are plenty of things to do in Cambridgeshire that offer great opportunities for educational student trips. Children can learn about science and the environment by taking a trip to the fenland at Wicken Fen Nature Reserve, a conservation area owned by the National Trust, or to Great Fen, a Wildlife Trust site located further away to the west of Ely.
---
How does the trip link to the curriculum?
Early Years Foundation Stage (EYFS) and Key Stage 1 students who are learning about Christian and religious education in schools will benefit from a trip to Ely Cathedral.
The cathedral also provides a number of 'Lessons in a Suitcase', which contain a complete lesson delivered to teachers with all the resources needed to conduct the course.
Through these, pupils will learn about the life of Jesus and other Bible stories through interactive games, such as The Colour Monster, which aims to help young children learn to make sense of their emotions.
Key Stage 2 Christian education projects range from an examination of the key features of the Lord's Prayer to decoding what it means to be a Christian today. These courses teach students resilience, self-identity and what it takes to be a good friend.
Key Stage 3 and Key Stage 4 pupils learning about Christian and religious education on the National Curriculum will tackle more advanced topics, including the Eucharist.
Ely Cathedral has also adapted many of its popular school trips to be delivered virtually. Packages include prep activities, an hour-long Zoom lesson for up to 35 students, and follow-up activities.
Topics could include examining the Bible stories told in the stained glass art of the cathedral, to celebrating the harvest festival with traditional activities and songs. Bespoke school trip ideas can also be arranged.
For home-school educational visits, the cathedral can provide 'podshops' for up to 15 children. Activities include examining the role of gargoyles and learning how herbs were once used as medicine in the monastery.
Subjects covered
---
Teaching resources provided
Ely Cathedral's ready-to-use 'Lessons in a Suitcase' include all the resources you will need to lead an activity from your classroom, including an online support session for staff.
---
Minimum and maximum group size
The suggested minimum ratio of adults to pupils is:
Key Stage 1 – 1:7
Key Stage 2 – 1:10
Key Stage 3 and above – 1:20
---
Details of risk assessment
Find the cathedral's risk assessment for visiting schools on the website. Teachers are also required to undertake their own risk assessment.
PLANNING
Don't miss our downloadable A-Z guide on completing a risk assessment
---
Facilities On-Site
A cafe serving tea, coffee, cakes and light lunches is located in the cathedral, with access from under the Cathedral's West Tower or through the bookshop. Admission is free, and a cathedral admission ticket is not required.
The Stained Glass Window Museum is situated in the south triforium of the upper level of the cathedral. It is the only museum dedicated to the art of stained glass in the UK. Call for details of opening times and prices.
Accessible toilets are situated in the Processional Way between the north choir aisle and the Lady Chapel.
Overnight stays are not permitted, but there are plenty of hotels in Cambridgeshire if needed.
---
Opening Times
Half-day visits take place between 10am-12pm. Full-day visits run from 10am-2pm, with a break for lunch.
---
Pricing
A half-day visit costs £4.50 per student, or £6.50 for a full day.
---
Travel arrangements
By train: Ely has direct rail connections with London Kings Cross, Stansted Airport, Norwich, Peterborough and Birmingham. Ely Station is a 10-minute walk from the cathedral.
By coach: Coach drop off and pick up bays are located outside the main doors of the cathedral and in Barton Road Car Park, a five-minute walk away from the cathedral. Free coach parking can be found at Ellgia Football club; about a five-minute drive from the city centre.
Address
Chapter House, The College, Ely, Cambs
CB7 4DL
---
Enquire Now
Book your school trip to Ely Cathedral
For information on booking your school trip to this venue, click below.