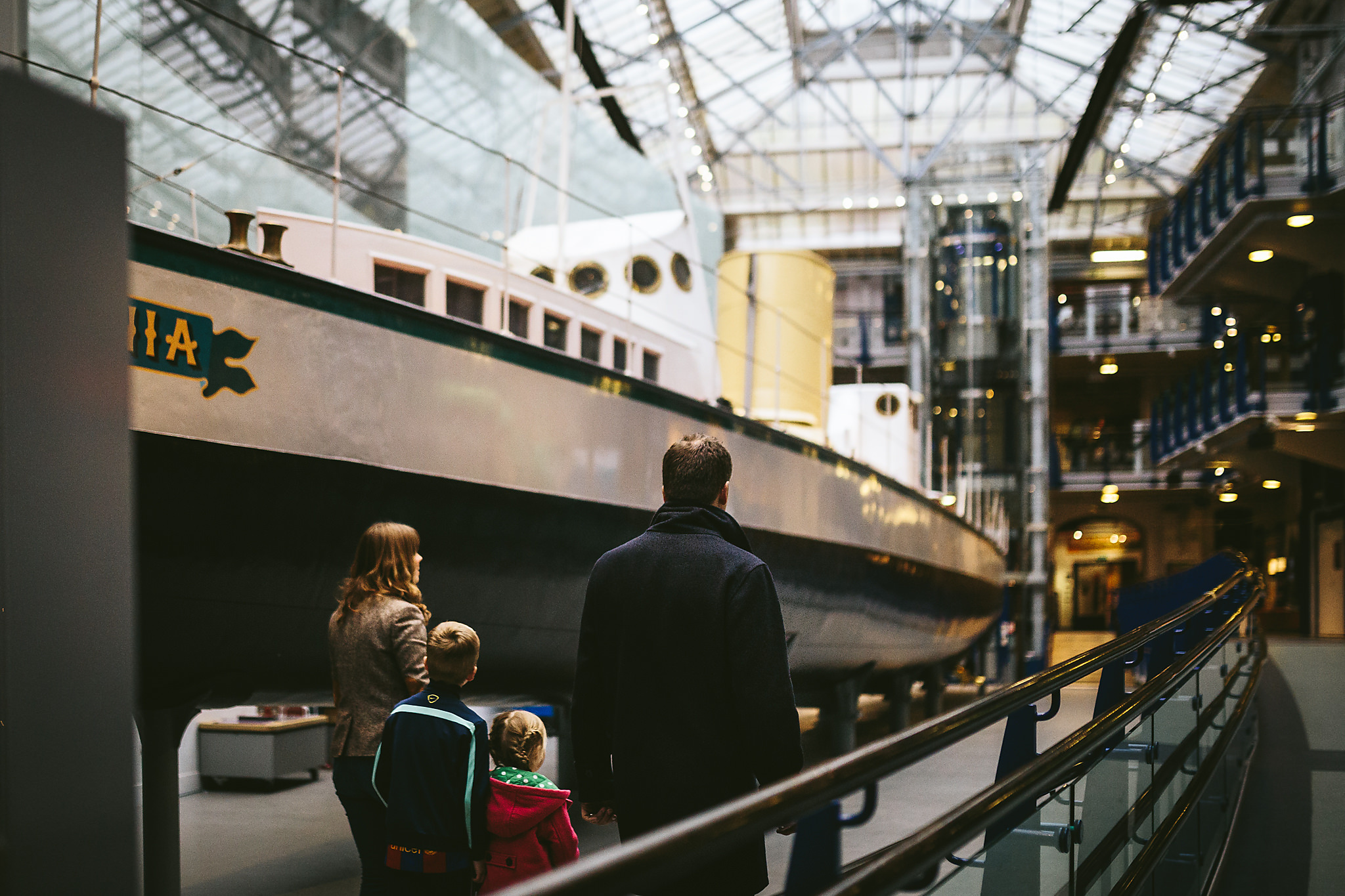 Full View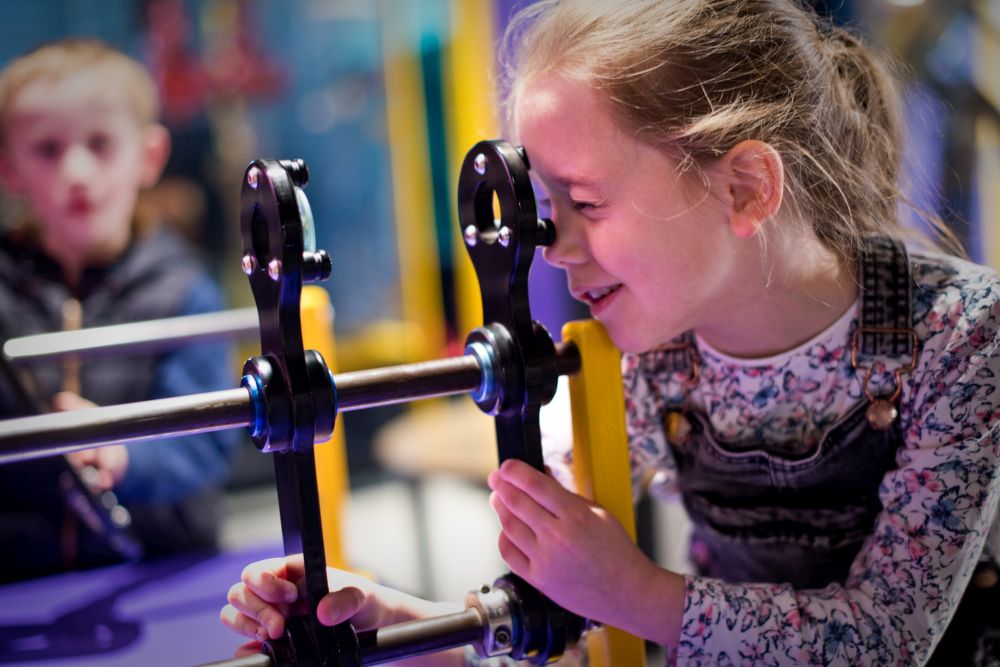 Full View
Full View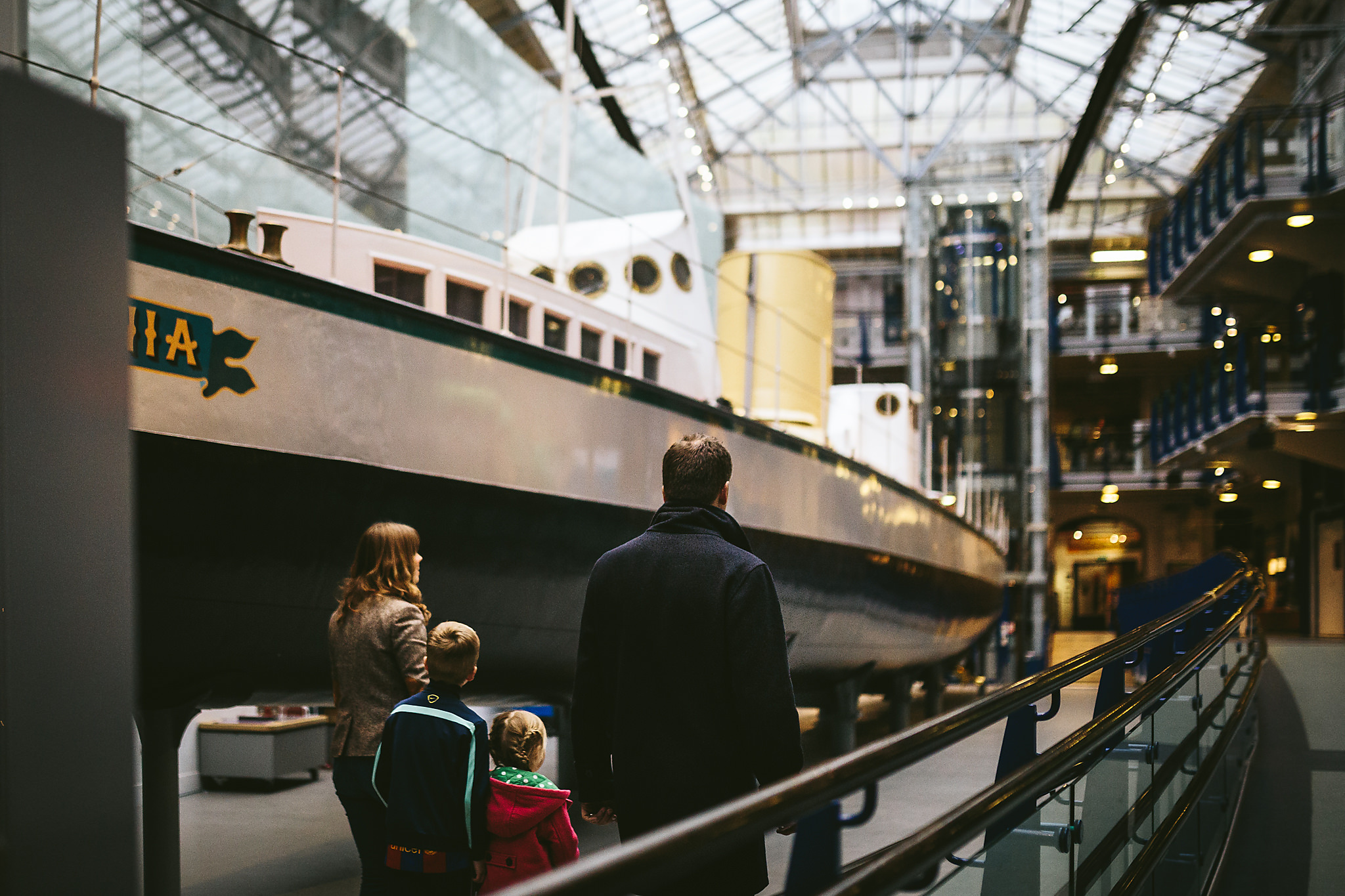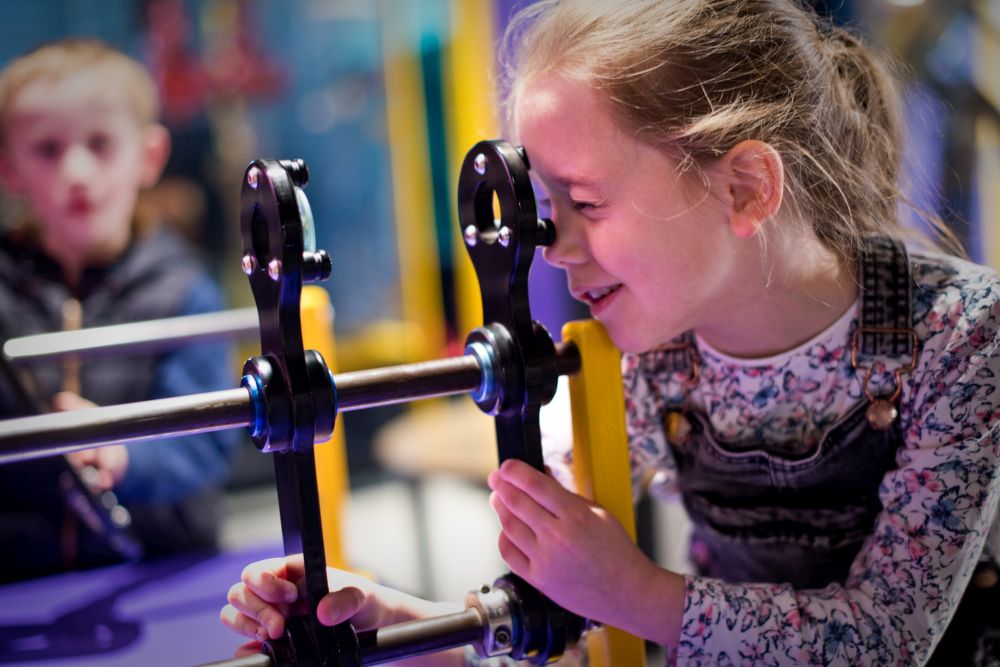 Photos of Discovery Museum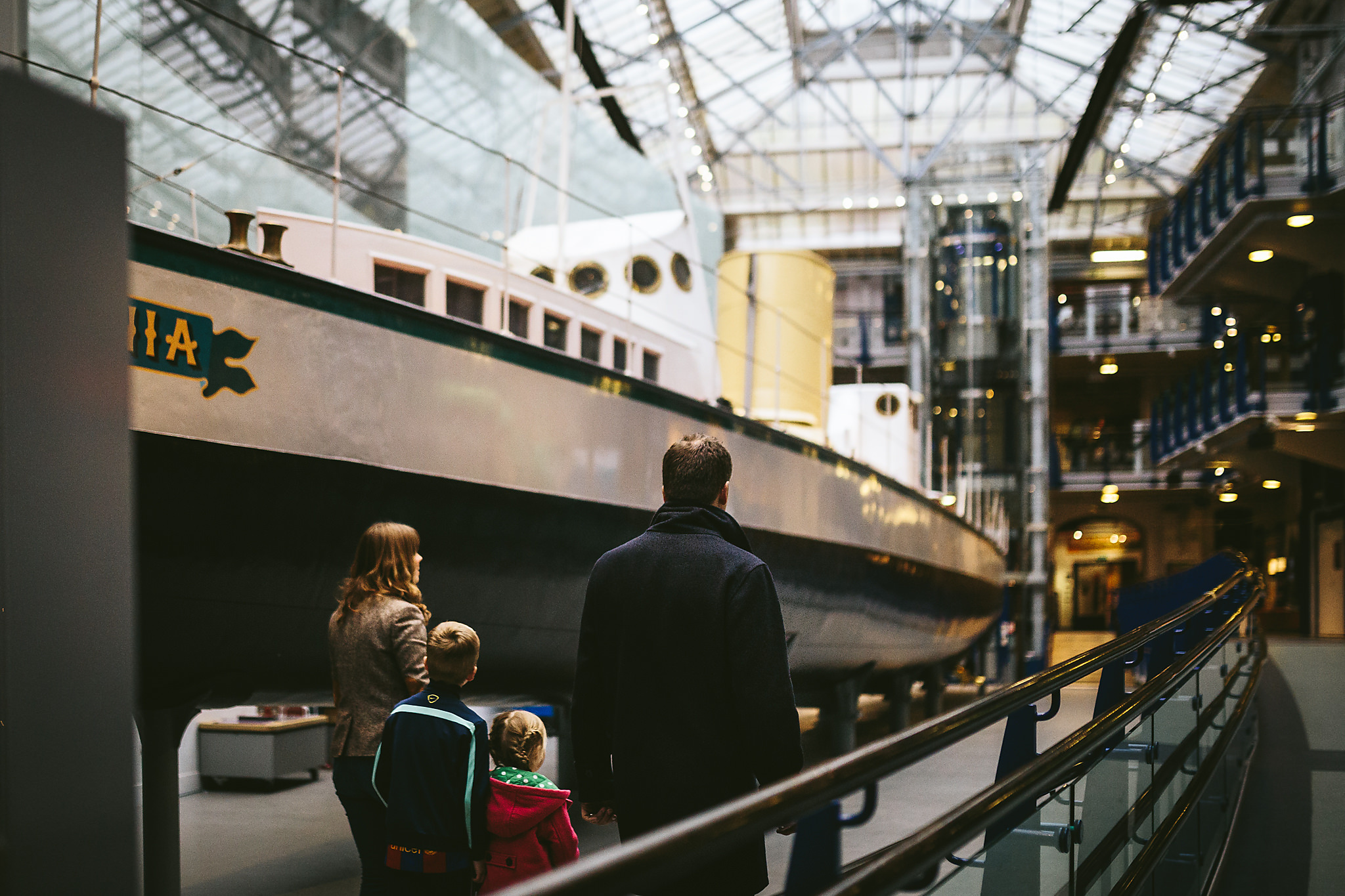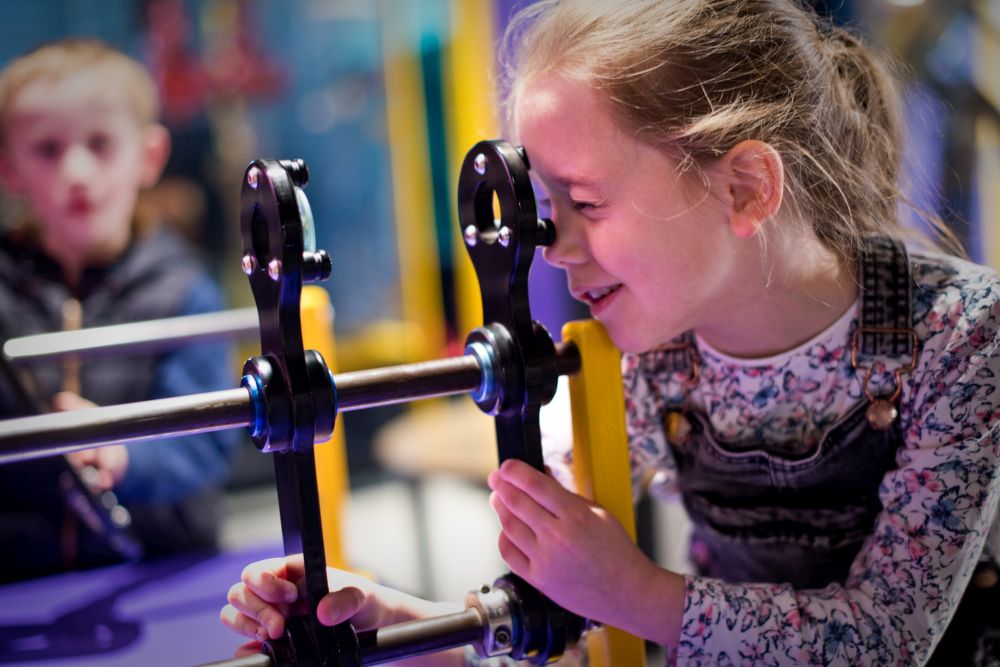 What will students see and do?
Discovery Museum is a science and local history museum in Newcastle upon Tyne. It encourages visitors to immerse themselves in the history of Newcastle, focusing on the area's maritime, scientific and technological importance to Britain and the rest of the world.
Groups entering the museum will immediately come face to face with Turbinia, Charles Parsons' 34-metre steam-powered ship that was once the fastest in the world and an iconic part of the history of Tyneside.
The rest of the ground floor features temporary exhibition spaces and the Newcastle Story, which takes you through the city from Roman times to the early millennium.
The first floor delves further into Tyneside's industrial, maritime and military past with exhibitions including Working Lives; Tyneside Challenge; Story of the Tyne; and Charge: The Story of England's Northern Cavalry. There is also an under-sevens water play area called Playtyne.
The second floor is home to further steam engines, an interactive maze that explores the world of science and the PLAY+INVENT space, where children can make, invent and get creative.
Pupils can also explore Destination Tyneside, the UK's only permanent gallery telling the story of migrants who have made Tyneside their home.
The museum is dedicated to supporting all learners, including those who have special educational needs and disabilities. To support these students, the site works in partnership with teaching staff to adapt workshops as appropriate and provides a range of resources to help children cope with a busy museum environment.
---
How does the trip link to the curriculum?
As part of Tyne & Wear Archives & Museums service, the Discovery Museum gives young people an opportunity to explore the local history of the North East of England as well as science, technology, engineering and mathematics through a wide range of practical and interactive tasks.
It aims to motivate and inspire pupils to get involved in their education, gain understanding and seek additional knowledge.
Science workshops available include:
– Sensory Sound
– The Sound of Science
– Light Bulbs and Circuits
– Rocket Car Racers
– Ships and Shipbuilding
– Building Bridges
– Stephenson's Rocket and the Rainhill Trials
– Transport: Past and Present
– Light and Shadow
History workshops include:
– Home Front: World War Two
– The Big 5 Inventors Tour
– Toys from the Past
– Great Fire of Newcastle and Gateshead
– Where Do You Think You Are?
– Bridges over the River Tyne Tour
– Exploring Army Innovations
– Soldiering On: Life on the Front Line During WW1
– Discover a Story: Lost in the Toy Museum
The learning team can also create a bespoke workshop that fits the themes and subjects that you are currently studying in school.
Previous bespoke workshops have included forces workshops examining catapults, Victorian object handling, World War II object handling, forensics and a look at Tyneside's democracy.
The museum also offers an artefact loans service and several virtual learning opportunities for those who can't travel to the site – see the website for more details.
Subjects covered
---
Teaching resources provided
Several information packs and videos are available online, as well as activities for students to take part in, including crafting, treasure hunts, baking recipes, bingo sheets, spot the difference and more.
These are themed around the topics of toys, transport, VE Day, illusions, fashion, bridges over the River Tyne, ships and shipbuilding, science works, women in STEM, gravity, mirrors, shadows, flight, carousels, code-breaking, seasides, maps, water, the Great Fire of Newcastle and Gateshead, inventors and colourful discoveries.
---
Minimum and maximum group size
Some exhibitions only allow a maximum of 30 people inside.
---
Details of risk assessment
Group leaders should create their own risk assessment using a preliminary visit and the venue's hazard identification sheet, which can be downloaded from the website.
PLANNING
Don't miss our downloadable A-Z guide on completing a risk assessment
---
Facilities On-Site
As well as the exhibitions, there is a cafe on the second floor that serves a range of coffees, teas and soft drinks, as well as hot and cold light bites and children's lunchboxes.
---
Opening Times
Monday-Friday: 10am-4pm
Saturday-Sunday: 11am-4pm
---
Pricing
Entry is free but charges apply for workshops. Workshops cost from £60-£150 per group.
---
Travel arrangements
The Discovery Museum is a five-minute walk from Newcastle Central train station and well signposted – simply head west along Neville Street/Westmorland Road. There is minibus and coach parking nearby on Ord Street, near Newcastle Arena.
Address
Discovery Museum, Blandford Square, Newcastle Upon Tyne
NE1 4JA
---
Enquire Now
Book your school trip to Discovery Museum
For information on booking your school trip to this venue, click below.