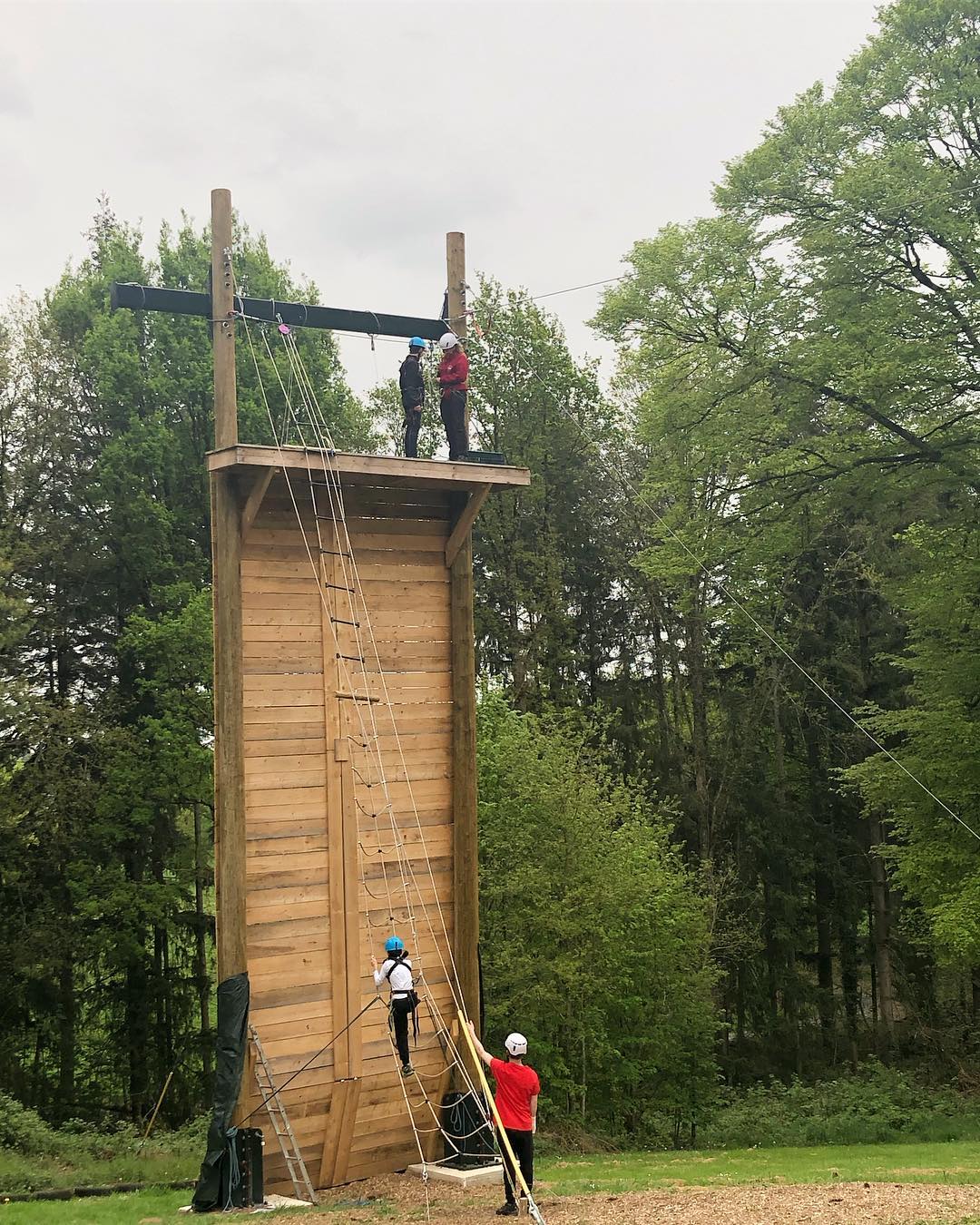 Full View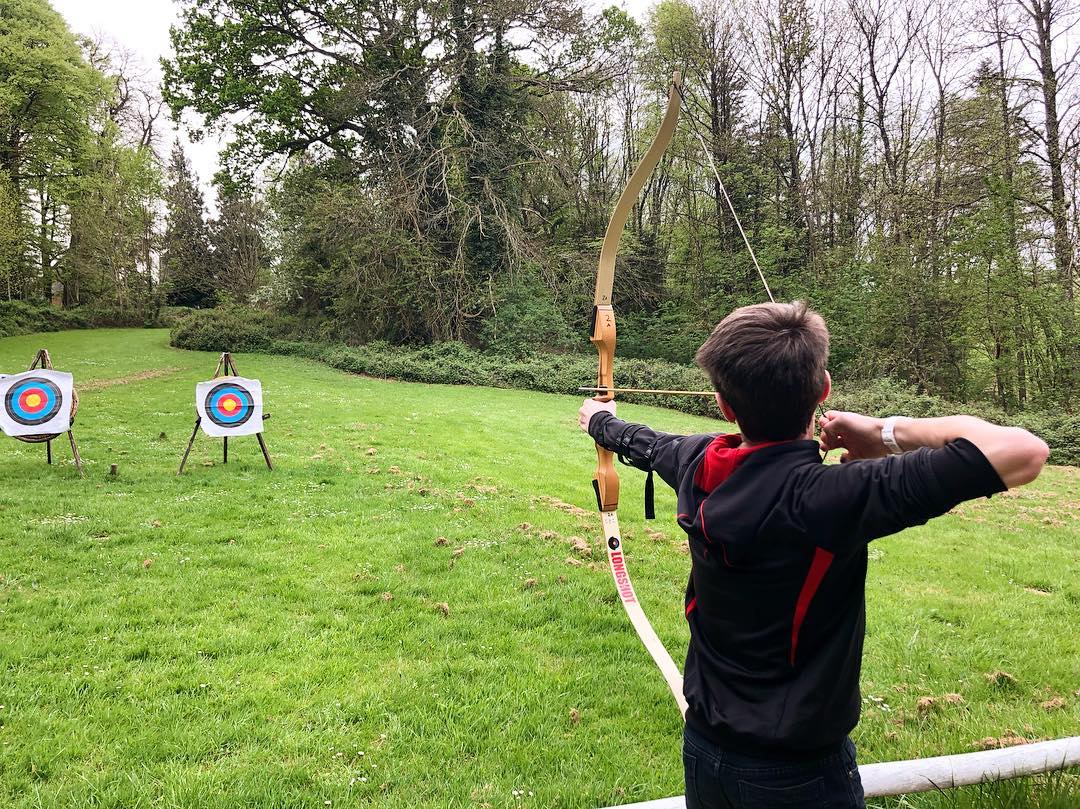 Full View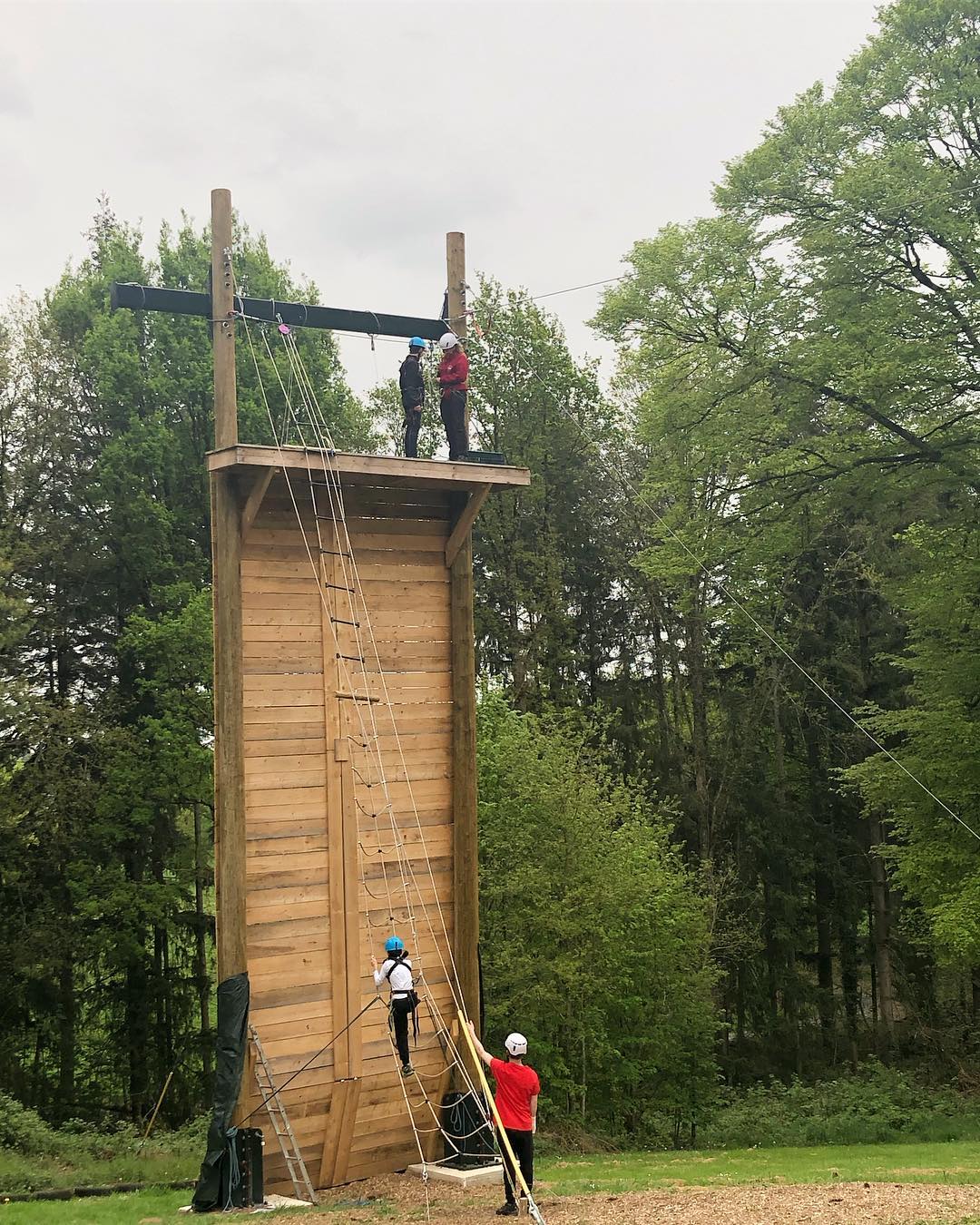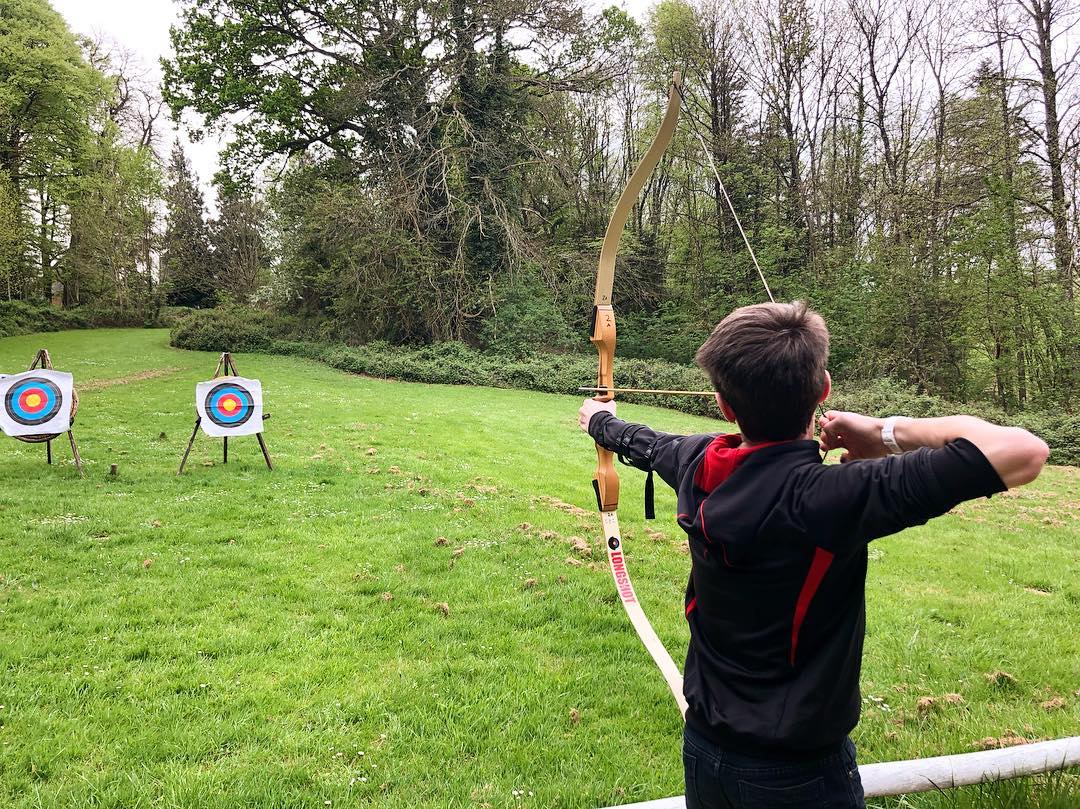 Photos of Chateau Beaumont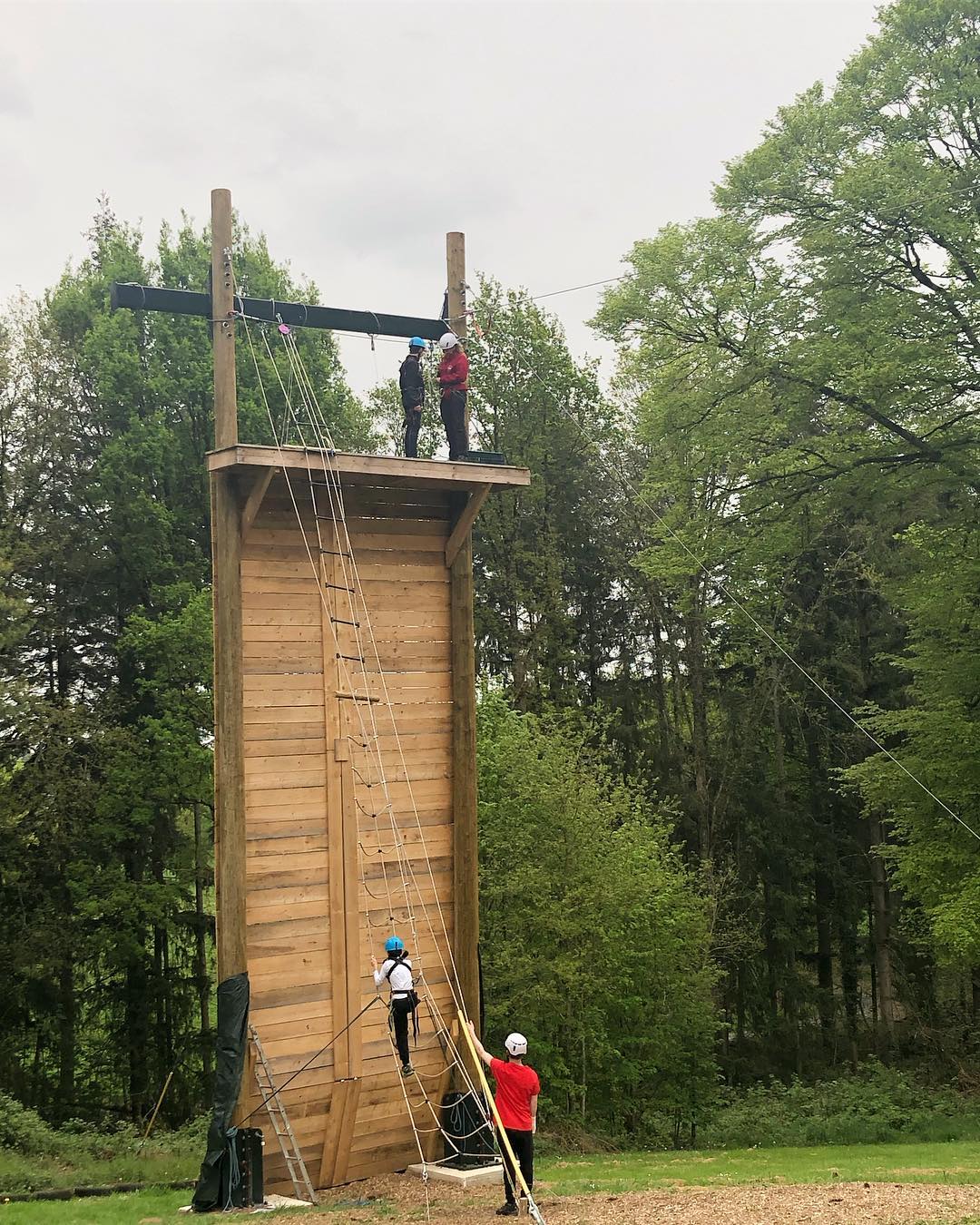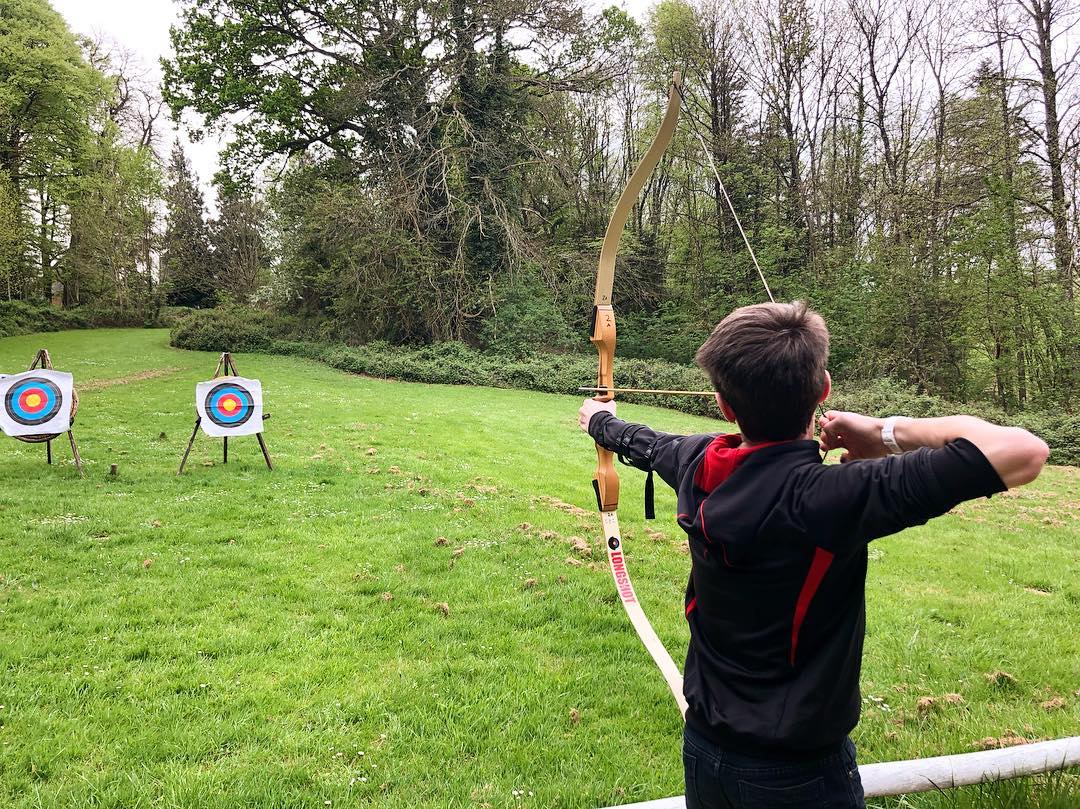 What will students see and do?
Château Beaumont offers a fun and engaging school trip experience with opportunities to take in the culture of Normandy life, learn about language and history, and take part in a range of sports.
Both French and English students take classes concurrently, learning from one another and expanding their worldview. English students will practise their French in real-life settings during visits to farms, markets, and shops, where they'll have the chance to interact with native French speakers.
Alongside language education, students will be able to engage in fun extracurricular activities like swimming and fencing. These character-building enrichment activities not only reward students with fun after their studies, but also expand their horizons.
Outdoor learning has been proven to enhance both physical and social development, all while giving students the chance to practise their French skills.
Students will also have the opportunity to explore the idyllic French countryside, experience French culture, and learn about the history of France during their Château Beaumont school trip. The site is close to a number of historical sites, including:
– Fougères, the largest medieval castle in Europe
– Le Mont Saint-Michel, a Benedictine abbey atop a small island
– Saint Malo, an ancient city by the French seaside
Other excursions include day trips to farms and markets. There, students will be able to enjoy French delicacies like freshly-made goat cheese, artisan bread, oysters, and more. This is a great way for students to take in French culture while helping them further hone their French language skills.
---
How does the trip link to the curriculum?
The staff at Château Beaumont are equipped to help educators tailor the trip to National Curriculum requirements in both French language and history.
School trips to France tie in extensively with the national curriculum standards. A trip to Château Beaumont would be most suitable for students in KS2 and KS3.
Students should be able to "understand and respond to spoken and written language from a variety of authentic sources." It goes without saying that a trip to Château Beaumont fits these parameters. Students will speak French both during activities and excursions.
Château Beaumont's location makes it ideal for connections to the history curriculum as well. Day trips to Arromanches will teach students about WWII, with opportunities to visit several museums and historical sites. During excursions to Bayeux, students can visit the famous Bayeux Tapestry, the cathedral and the largest war cemetery in Normandy.
Subjects covered
---
Teaching resources provided
The Château Beaumont provides many teaching resources, all of which are available prior to the trip.
PowerPoint presentations for educators make it easy to present information to students in a fun and engaging way. The presentation will walk teachers, students, and parents through the details of the trip. The brochure outlines what the trip will include, and describes several options for educators to choose from.
The website also provides forms through which students and educators can select their preferred activities based on their trip format. Trip formats include:
– Reportage
– Action Adventure
– Château/Paris/Disney
– Le Grande Weekend
– Reportage Weekend
---
Minimum and maximum group size
Pricing for packages starts with a minimum of 35 students, although Château Beaumont is willing to accommodate smaller groups.
The maximum number of students is 134.
Package prices include 4 spots for teachers as well.
---
Details of risk assessment
The premises at Château Beaumont have been hosting students since 1996, and are registered with several security and safety organisations. These include:
– Prefecture de Laval, the police, fire, and technical authorities
– Departement de la Jeunesse et Sports, a group of social workers specialising in children
– BAPA, the British Activity Providers Association
– AAIAC, the Adventure Activities Industry Advisory Committee
– Local authorities
– LOtC (Learning Outside the Classroom) Quality Badge
Student and teacher accommodations are protected by keypads. Safety instructions and fire drills are performed upon arrival.
Any activity equipment is inspected regularly on a weekly basis.
Activity staff are thoroughly trained and are required to undergo extensive in-house training. The Château staff also includes a first-aid team should any visitor need their services.
PLANNING
Don't miss our downloadable A-Z guide on completing a risk assessment
---
Facilities on-site
On-site activities include:
– An outdoor archery range
– Indoor climbing walls
– Fencing strips for practising the ancient sport
– Outdoor courses for leadership and team-building exercises
– Nightline courses, for teaching communication skills
– Outdoor swimming pool, open during the summer season
– A field with facilities for basketball, cricket, football, and other sports
– A zipwire
Children's rooms are provided on-site, with each dorm usually housing around 6 to 14 students. Boarding is also included in package pricing, and in-house chefs will prepare meals that will cater to all dietary restrictions and preferences.
The site also includes a Teacher's Retreat for instructors to unwind at the end of the day. This area includes a TV, refrigerator, and coffee and tea supplies. There are also classroom facilities to streamline language instruction, and a games room for student gatherings.
---
Opening times
The Château Beaumont is open Monday to Friday, from 9am to 12 noon, and from 1:30pm to 5pm.
---
Pricing
For pricing information, contact holidays@chateau-beaumont.co.uk to receive a personalised quote.
---
Travel arrangements
Beaumont Château is set in 10 acres of countryside, near the market town of Laval, and a short walk from Chailland.
Château Beaumont is happy to aid educators in making travel arrangements. They work with a number of coach bus operators, as well as several ferry crossings.
All coach buses include air-conditioning, seatbelts, DVD players, and toilets.
Ferry crossings include:
– P&O Dover-Calais route; about 1 hour and 30 minutes
– Brittany Ferries' Portsmouth-Caen route; about 6 hours (shortens time spent on the coach bus)
– Euro Tunnel route; about 35 minutes
Address
Beaumont Chateau Ltd, Les Courges, 53420 Chailland, France
77890
---
Enquire Now
Book your school trip to Chateau Beaumont
For information on booking your school trip to this venue, click below.