Canal & River Trust – Saul Junction and Gloucester Docks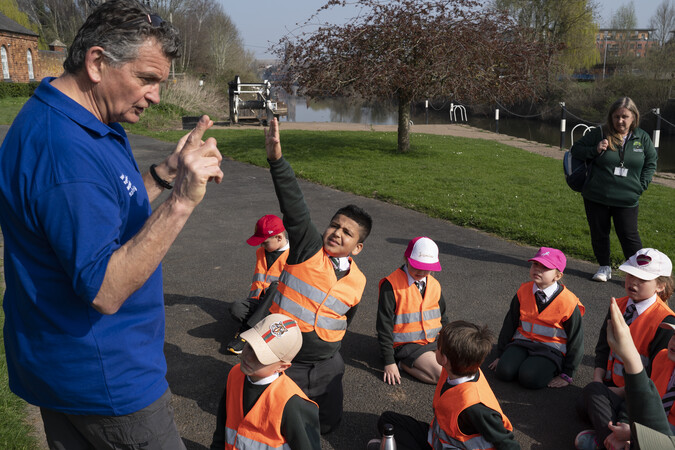 Full View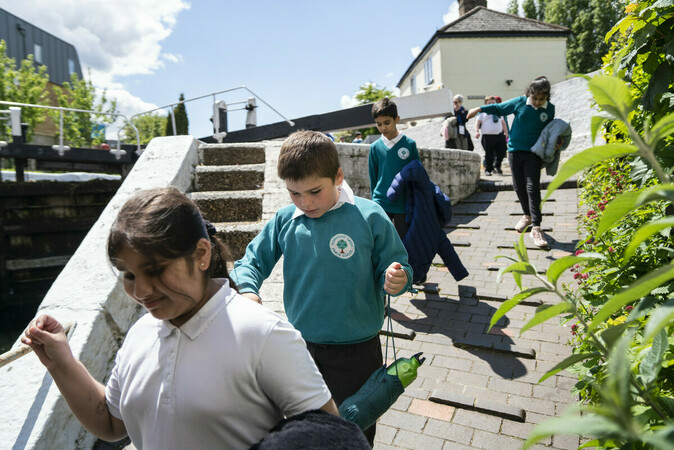 Full View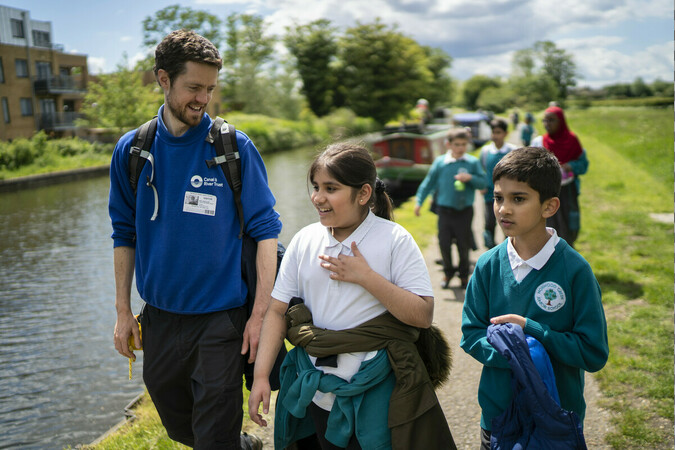 Full View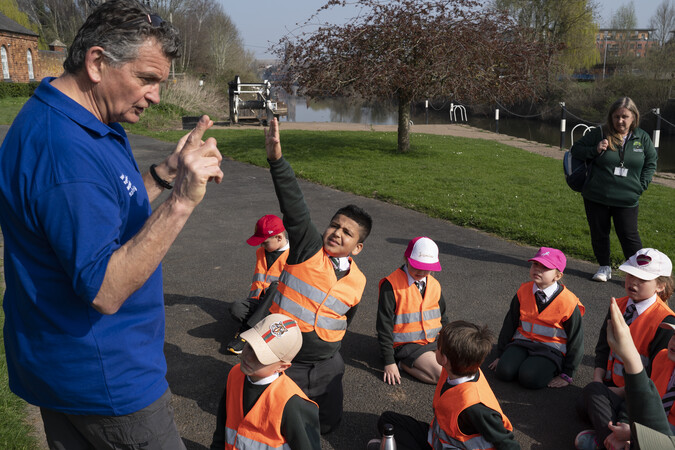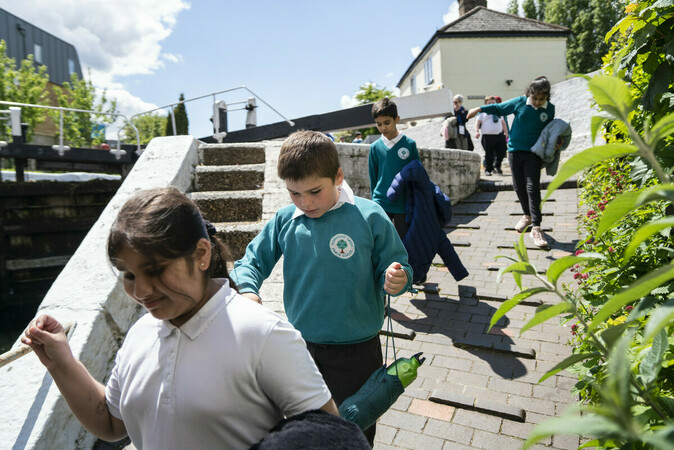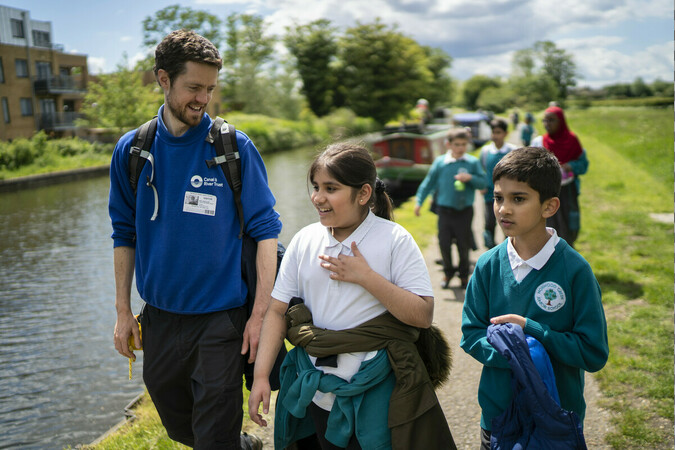 Photos of Canal & River Trust – Saul Junction and Gloucester Docks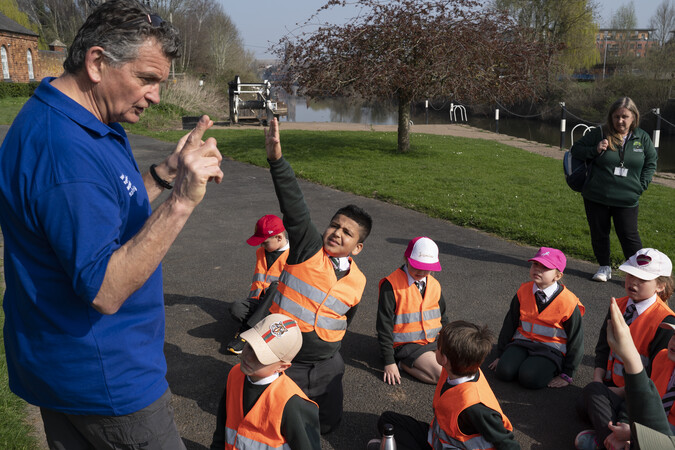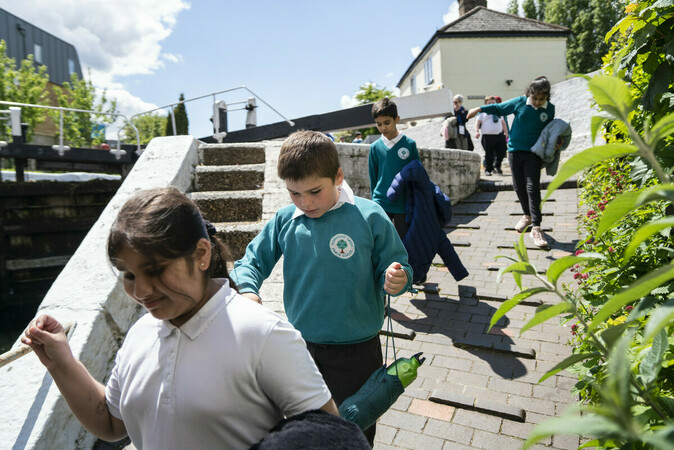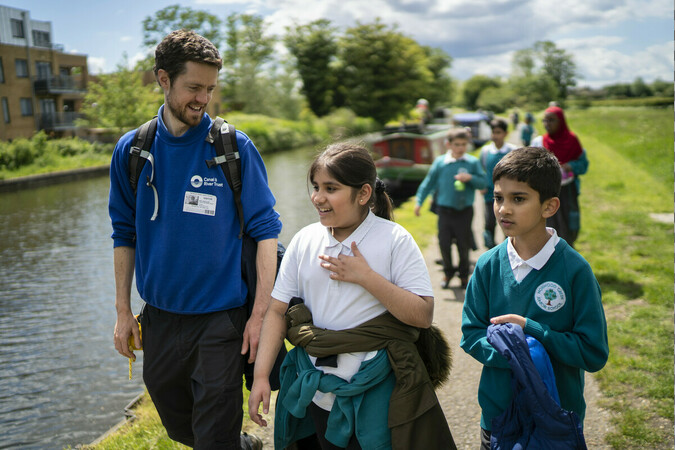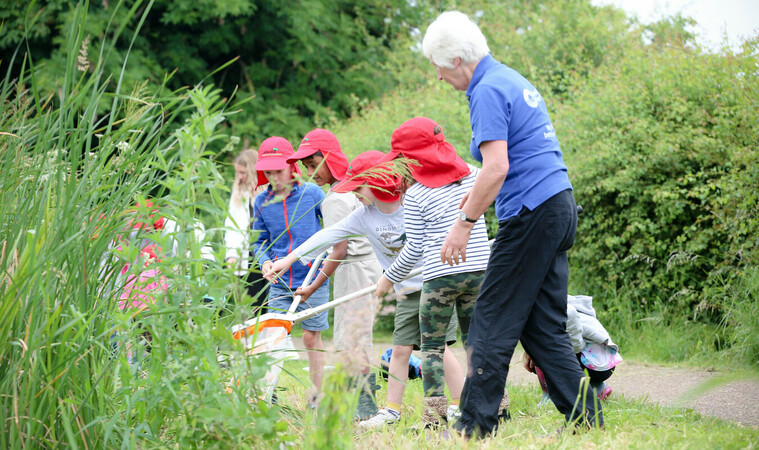 What will students see and do?
The Canal & River Trust is dedicated to sharing the stories of the UK's local waterways, offering free guided visits and educational trips to school groups. At Saul Junction and Gloucester Docks, a series of workshops aim to highlight the significance of these sites to pupils in Key Stage 1 and 2.
Located where the Stroudwater Canal meets the Gloucester and Sharpness Canal, the Saul Junction was once a significant meeting point for those in the boating and trading industry. Today, the area is still popular with leisure boaters and for its walkways.
A visit here is a great way for students to discover the historical relevance of the local area. At the Saul Junction visitor centre, a display gives more information on the restoration of the canal.
The Gloucester Docks themselves were once one of the most important trading points in the UK, and where a significant proportion of imports and exports took place, to continue along the River Severn.
You could combine visiting this experience with a trip to the National Waterways Museum in Gloucester, which explores more canal history and introduces the waterways through various STEM activities. If you'd like to combine a boat trip with your visit to the Gloucester Docks, the trust will be able to help you arrange this.
If your group is unable to visit the waterways in person, the trust's outreach team can bring curriculum-linked educational workshops to your school for Key Stages 1 and 2.
---
How does the trip link to the curriculum?
The Canal & River Trust has been awarded a Learning Outside the Classroom Quality Badge in recognition of its high educational standards.
Any visit to sites operated by the Canal & River Trust can be linked to students' academic learning in a host of ways. Trips can be focused on local and national history, STEM subjects (particularly science and engineering), geography and literacy, while the wide range of workshops on offer can extend this to the likes of water safety, communication and team working.
To find out more about how Saul Junction and the Gloucester Docks, in particular, can support your group's learning, contact the trust's team.
Subjects covered
---
Teaching resources provided
There are nearly 200 high-quality resources available to download from the Canal & River Trust's website to support your group's learning during before, during and after their visit.
Topics include history, geography, STEM and citizenship. They can also be filtered by format, for example, 'posters', 'lesson plans' and 'activity sheets'.
In addition, there are several virtual lessons available online, including interactive videos with experiments for students to try.
If you have any specific requests regarding support your students' learning, contact the trust's team.
---
Minimum and maximum group size
The permitted size of visiting groups varies depending on the age of your pupils and the activities you choose. Contact the trust to discuss this in detail.
---
Details of risk assessment
Before your visit, you can conduct a pre-visit to consider all the requirements of your individual risk assessments. You can also use the trust's own risk assessment as a guide.
PLANNING
Don't miss our downloadable A-Z guide on completing a risk assessment
---
Facilities on-site
The facilities available will vary depending on the activities chosen and where they're located. As many of the main workshops take place outside, there are often limited facilities. The trust will be able to discuss these details with you to ensure all your needs are met.
There is a gift and snack shop for students to buy souvenirs or treats at the Saul Junction visitor centre.
---
Opening times
School workshops are arranged within usual school opening hours. Contact the trust for details of timings when booking your visit.
---
Pricing
All activities offered by the Canal & River Trust are delivered free of charge. Should you wish to arrange a visit to the Waterways Museum, this may incur an additional fee. Contact the trust for full details.
---
Travel arrangements
Your travel arrangements will depend on the activities selected for your visit. The trust will be able to advise you.
Address
Canal & River Trust, Wales & South West, Llanthony Warehouse, The Docks, Gloucester, Gloucestershire
GL12EH
---
Enquire Now
Book your school trip to Canal & River Trust – Saul Junction and Gloucester Docks
For information on booking your school trip to this venue, click below.