Canal & River Trust – Explorers: Stourport Basins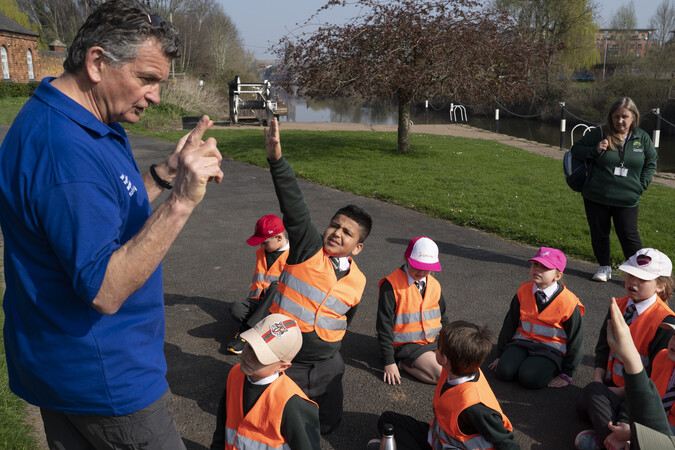 Full View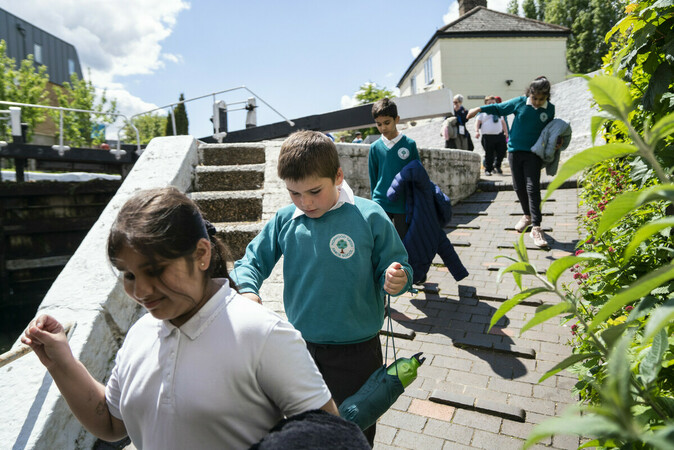 Full View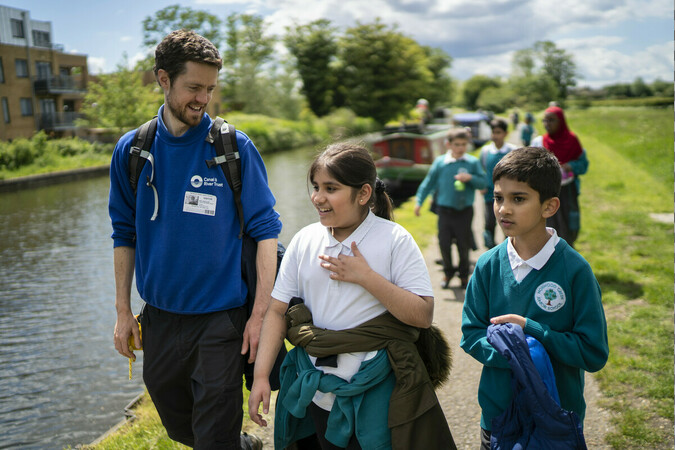 Full View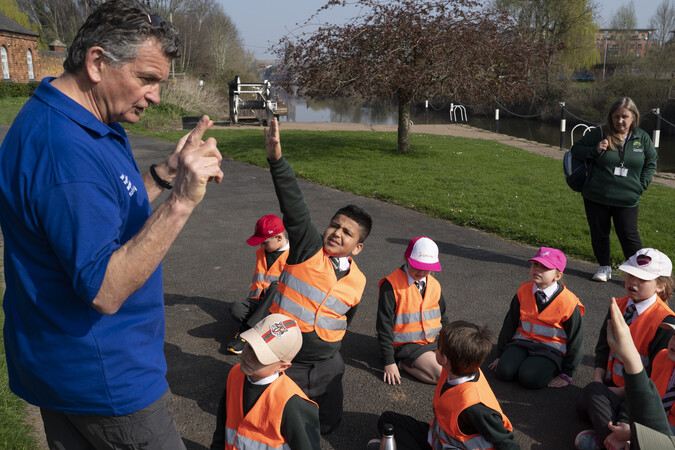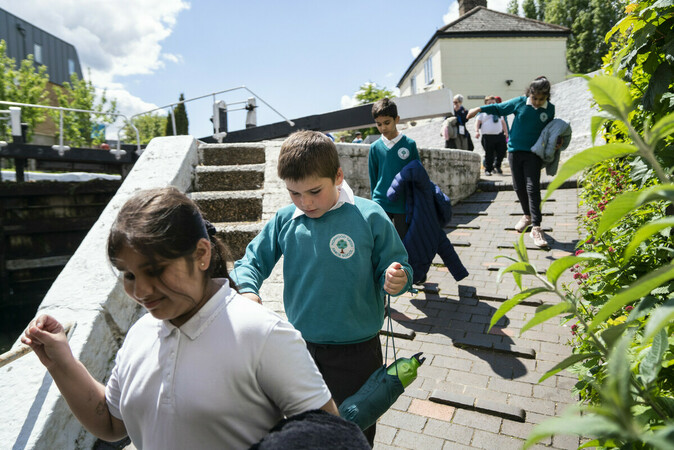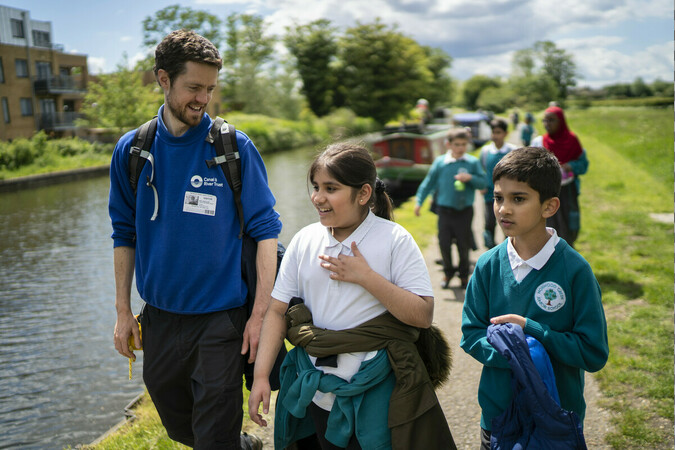 Photos of Canal & River Trust – Explorers: Stourport Basins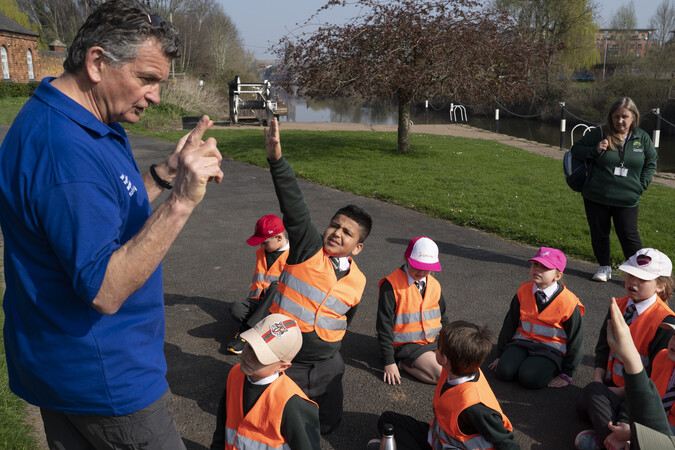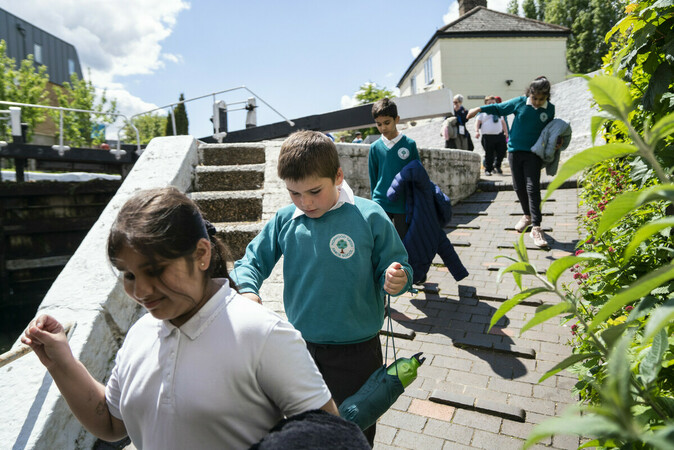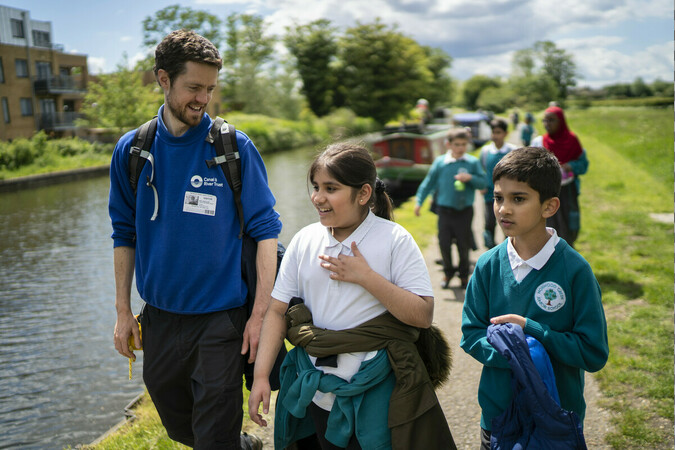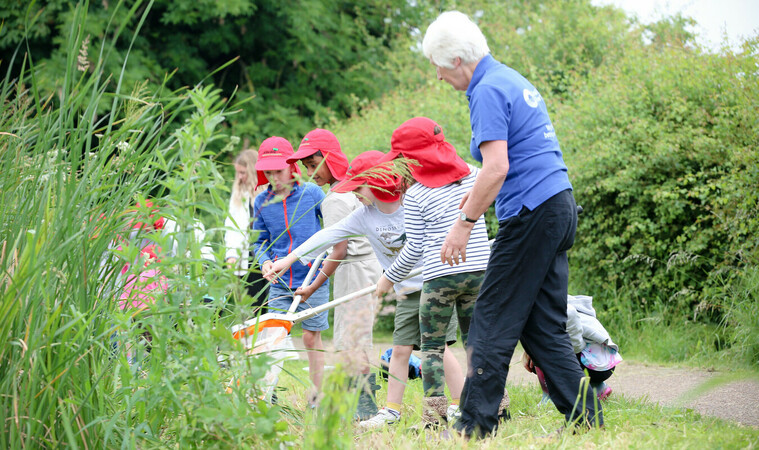 What will students see and do?
Stourport-on-Severn is an inland port that dates back 250 years. This north Worcestershire community is the only town in Britain created entirely as the result of a canal.
Stourport developed in the mid-1700s as a direct result of the growth of the transhipment port on the bank of the River Severn. The canal basins, locks and complex of wharves and warehouses at Stourport made it possible for goods from the great seaports of Bristol and Gloucester to reach the industrial cities of the Midlands.
Throughout the 18th and 19th centuries, Stourport was the connection point between the River Severn and the Staffordshire and Worcestershire Canal. The Stourport Basins played a vital role in the growth of industry in cities like Birmingham, Dudley and Sandwell.
But Stourport has never been all business. It's also famous as an inland maritime holiday port. This town along the River Severn has historically hosted a fair and offered riverboat excursions and other outdoor adventures. It's a popular day trip destination for holidaymakers from Birmingham and the Black Country to the north.
Today, about 100 narrowboats and yachts call the five historic basins home. You'll also find five canal locks and a dry dock.
Where there's water, nature is nearby. Students may spot swans, ducks and moorhens. They may also see otters and possibly bats.
Outdoor learning opportunities at the Stourport Basins give students a refreshing break from the classroom and a chance to learn more about local history, geography, canal engineering and the history of the waterways of the West Midlands.
---
How does the trip link to the curriculum?
Stourport Basins offers several outdoor adventures and hands-on learning experiences for your class. All class visits include a lesson on water safety and respecting the canal environment. Both waterside and museum visits are available, as are water-safety assemblies and STEM workshops.
A visit to Stourport Basins provides a great opportunity for lessons on local history, geography and British waterways, including the River Severn.
Some school trip ideas for KS1 and 2 students include a workshop on canal building. This examines the challenges faced by canal builders 200 years ago. Students will also learn about the need for canals and the kinds of goods shipped on them. Among the hands-on learning opportunities, children will have the chance to dress up in canal-themed costumes.
School-trip planning to Stourport Basins should include some outdoor learning opportunities. A guided walk along the locks trail gives students a living history lesson about the town and the lives of the people who worked on the basins and locks.
Indeed, history lessons abound in Stourport. Guided tours can include a visit to one of the Tontine Building's original stables. There's also a stop at the cargo hold and living quarters of a real working boat from the 1930s.
There are self-guided trails as well, including nature trails and a contemporary art trail.
Teachers have the opportunity for a pre-visit to help with your school trip planning. This will allow you to figure out the logistics of your trip and choose which outdoor adventures your class will experience.
Subjects covered
---
Teaching resources provided
Lesson plans and worksheets can be accessed for use before and after your visit to the basins. Subjects covered range from waterway history and geography to lessons on local wildlife and more.
There are several downloadable information packs and reading materials available. Those include the Stourport-on-Severn town fact file, with information about the town's history and development.
There are also reading materials and worksheets covering subjects such as the geography and history of canals, rivers, and life on English waterways. The River Learning Bundle includes virtual lessons about waterways, including the River Severn.
Additional resources are available, including:
– Outreach: classroom visits
– Water safety booklets
– Challenge badges
– Virtual workshops
Free local maps can be downloaded via the Canal & River Trust website.
---
Minimum and maximum group size
Only one class visit may be booked at a time (about 30 students).
---
Details of risk assessment
The trust offers a downloadable school trip planning brochure with a sample risk assessment that you can use as a guide for creating your own.
For additional information, or if you have any questions about creating your risk assessment, you can email the team at explorers@canalrivertrust.org.uk
Stourport Basins holds the Quality Badge awarded by the Council for Learning Outside the Classroom in recognition of its high standards.
PLANNING
Don't miss our downloadable A-Z guide on completing a risk assessment
---
Facilities on-site
Parking for minibuses and coaches is available for a fee.
Toilets are located at the Stourport Forward office and Riverside Car Parks.
Picnic benches are available along the River Severn.
---
Opening times
Class visits are arranged by appointment and can be half-day or full-day experiences.
---
Pricing
A visit to Stourport Basins is free, but there is a parking fee.
You can book boat trips directly with the Stourport Steamer Company. Group pricing is available.
---
Travel arrangements
Stourport-on-Severn is about an hour from Birmingham by minibus or coach on the A456.
Coaches should drop off at Riverside Car Parks. It's a five-minute walk from there to the basins. Minibuses can arrange in advance to drop off at the basins.
---
Enquire Now
Book your school trip to Canal & River Trust – Explorers: Stourport Basins
For information on booking your school trip to this venue, click below.