Canal & River Trust – Explorers: Etruria, Stoke-on-Trent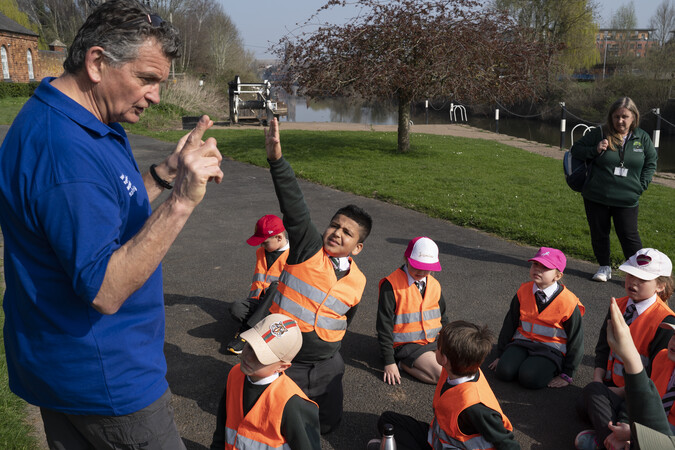 Full View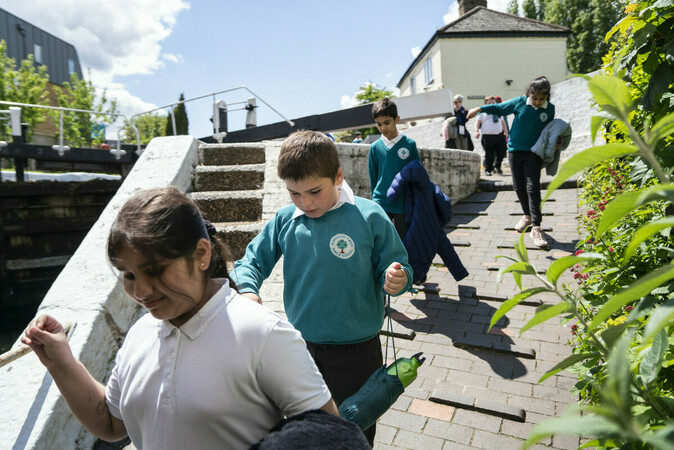 Full View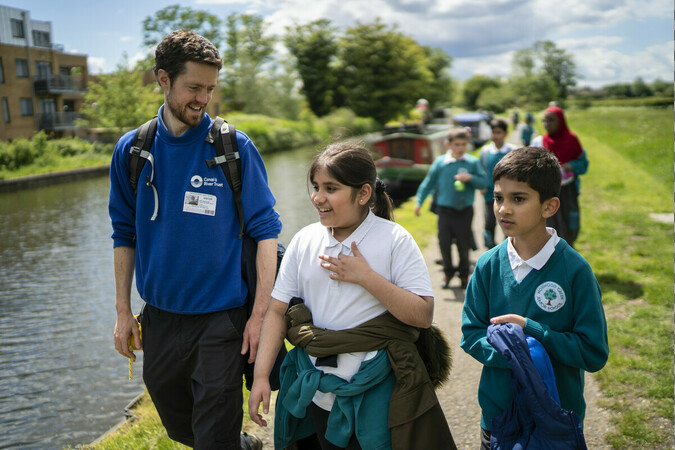 Full View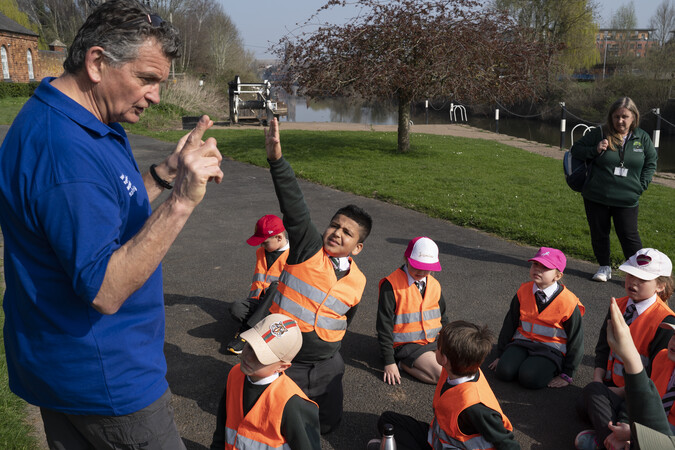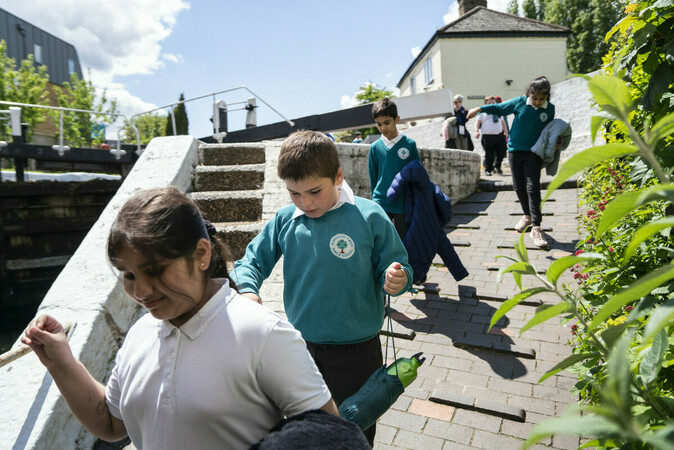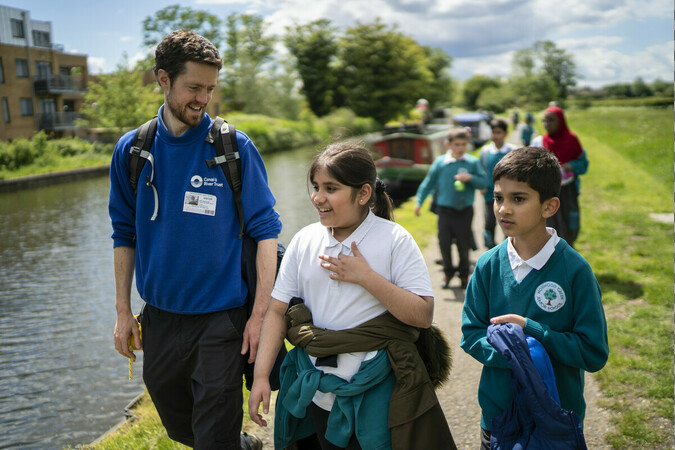 Photos of Canal & River Trust – Explorers: Etruria, Stoke-on-Trent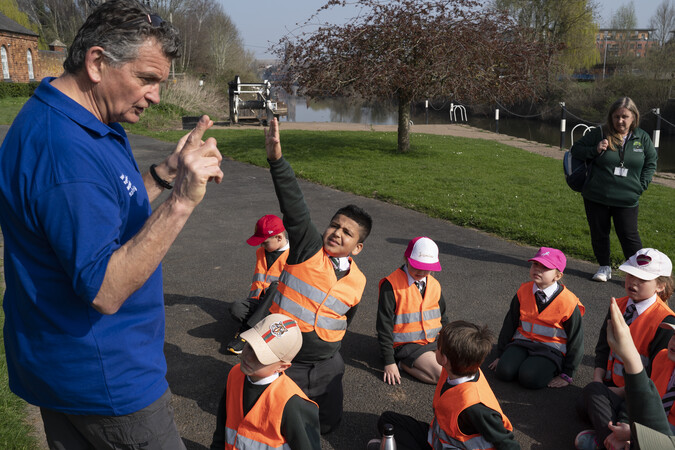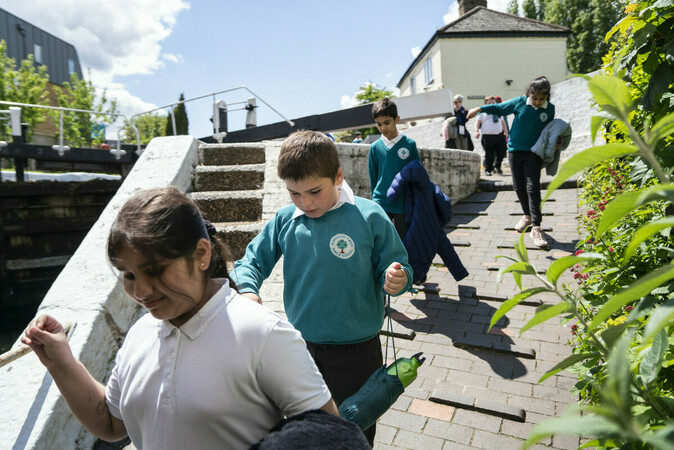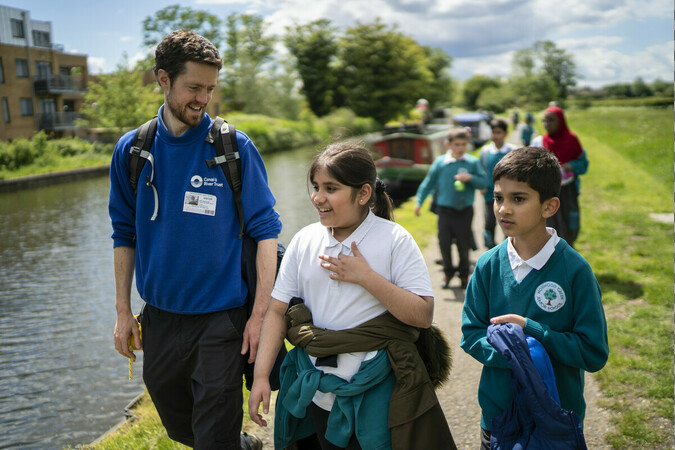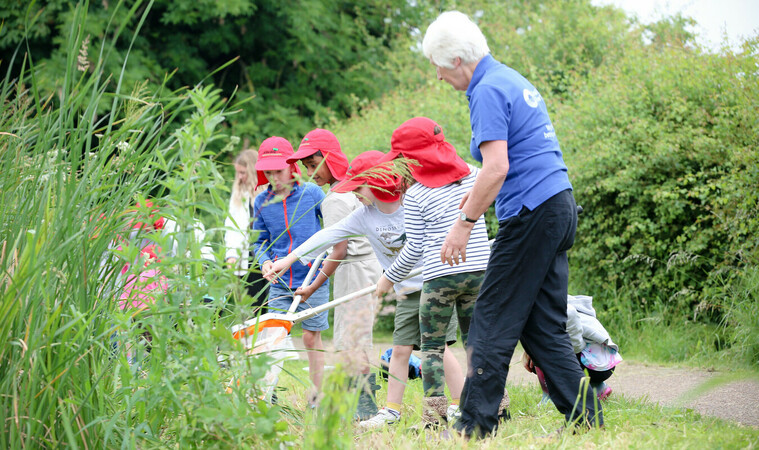 What will students see and do?
A visit to the Canal & River Trust's fascinating Etruria site in Stoke-on-Trent is a trip that will get your group right to the heart of the country.
An excursion to the waterside can help you teach your class the ins and outs of how goods transportation and civil development occurred across time, plus it makes an ideal summer-term treat.
Your pupils will amble along the towpath, taking in the sights and hearing about the engineering of the waterways. They will learn about how locks work, one of the key parts of a canal and river-based trip. They can also take a step back in time and meet people from the past when they get to Etruria Flint Mill. This interactive way of learning is a great way to engage your entire class.
When possible, staff at Etruria will even endeavour to take your class on a heritage boat – a fantastic piece of history that's not to be missed.
A wide range of workshops are available, with options suitable for KS1 and KS2 year groups, including:
– Explore the Trent and Mersey Canal
– Explore the Caldon Canal
– How Does a Lock Work?
– James Brindley and Josiah Wedgewood
– Material Transportation History
– How is a Lock Looked After?
– Wildlife Preservation.
---
How does the trip link to the curriculum?
A trip to Etruria explores a wide range of subjects, not least history, geography and civil engineering. Your pupils will get to spend time learning about basic aspects of STEM and important facets of travel and commerce.
Your visit can fulfil geography fieldwork requirements and, if you're from the area, local history learning.
Spending time at Etruria will also support your class to develop other, non-academic skills. Here's a few they'll work on:
– Teamwork
– Safety outside the classroom
– Confidence
– Communication
– Independence
Subjects covered
---
Teaching resources provided
There is a wide range of high-quality trip planning resources available online to help you make the most of your day.
On the website you'll find several options geared towards KS1-2 children that build on the topics of canals, waterways and the people who created them. You can make use of these both before and after your visit.
The Canal & River Trust's resources are grouped into themed 'learning bundles' that span storytelling, STEM, wellbeing and water safety, and many more options besides.
All the resources have been created by education professionals and are free to download.
---
Minimum and maximum group size
It is important to take the trust's group size limit into account when booking. Staff can cater for one class at a time, with a maximum of 30 children allowed on-site. If your class is larger, you may need to split your group and take two separate visits to the waterside.
---
Details of risk assessment
A template for risk assessing the trip is available online. You are welcome to take a preliminary visit to the site to see if it is suitable for your class. Additionally, water safety assemblies can be provided by the Canal & River Trust before your trip.
The Council for Learning Outside the Classroom has awarded this site its Quality Badge – this accreditation should reassure you that the trip will be both safe and fun for your pupils.
PLANNING
Don't miss our downloadable A-Z guide on completing a risk assessment
---
Facilities on-site
There are facilities available at the nearby Etruria Industrial Museum. There is a car park that can host a school coach. There are also toilets and workshop spaces for learning activities.
---
Opening times
You can book either a full-day or half-day trip to Etruria. Waterside visits run from April to October half term and are bookable one day per week, during term time – so be sure to book early!
For a full-day visit, you will be there from 10am until 2pm. For a half day, you can choose between 10am–12pm and 1pm–3pm.
---
Pricing
A visit to Etruria has a nominal fee of £40 per class. This goes to the Etruria Industrial Museum and allows the trust to use the car park, toilets and workshop space at the museum.
As the Canal & River Trust is volunteer-run, it requires no fee for itself or its staff. However, please give trust staff as much notice as possible if you cannot bring your class when arranged.
---
Travel arrangements
You can travel to the site in various ways, though a journey by road will be simplest for school parties. By coach, simply approach Stoke-on-Trent via the M6 and follow sat-nav directions to the site.
Plenty of train services pass through Stoke-on-Trent Station from other major cities, but your group will need to take the 24A bus towards Biddulph to reach Etruria.
Address
Etruria Industrial Museum and Canal & River Trust, Etruria Vale Road, Etruria, Stoke-on-Trent, Staffordshire
ST1 4RB
---
Enquire Now
Book your school trip to Canal & River Trust – Explorers: Etruria, Stoke-on-Trent
For information on booking your school trip to this venue, click below.