Canal & River Trust – Explorers: Cambrian Wharf, Birmingham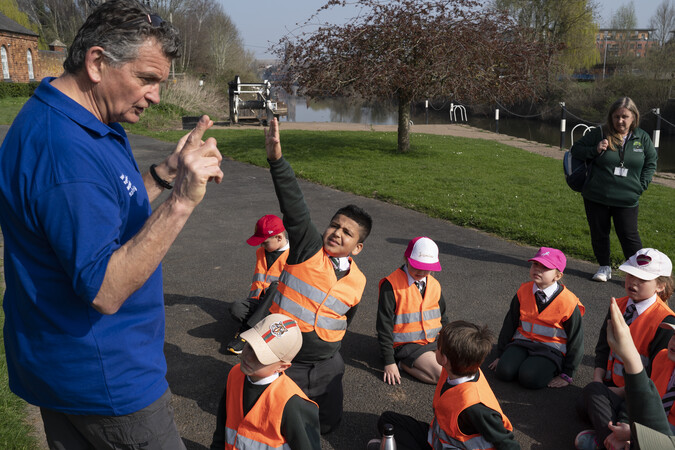 Full View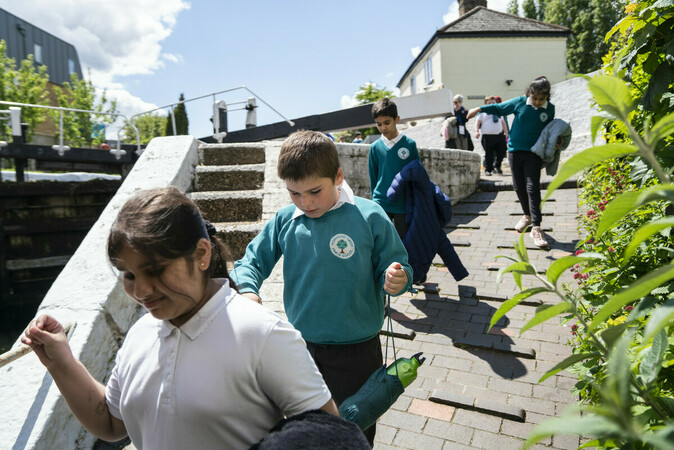 Full View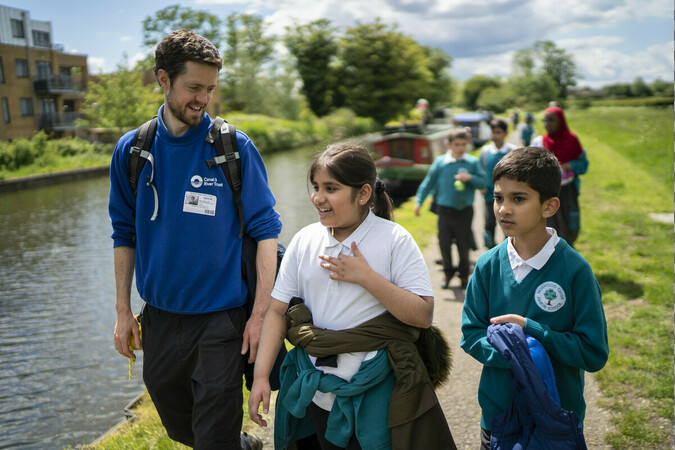 Full View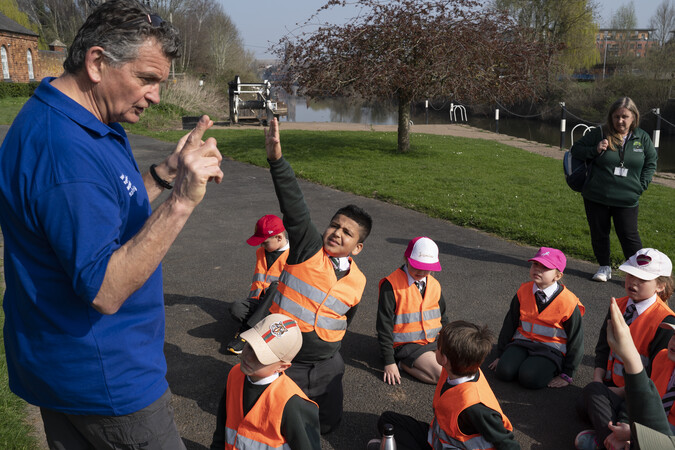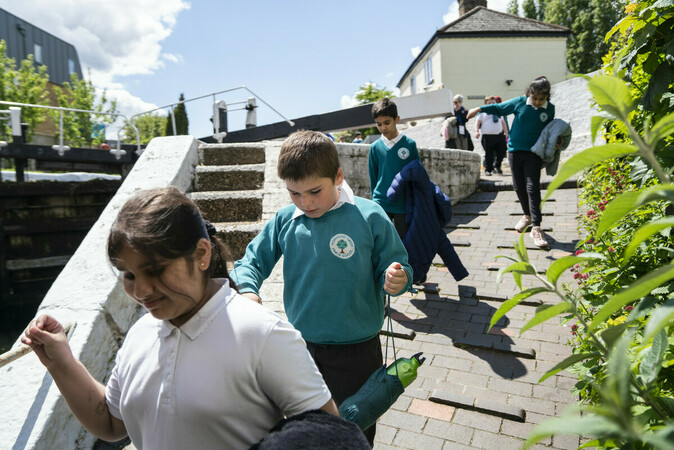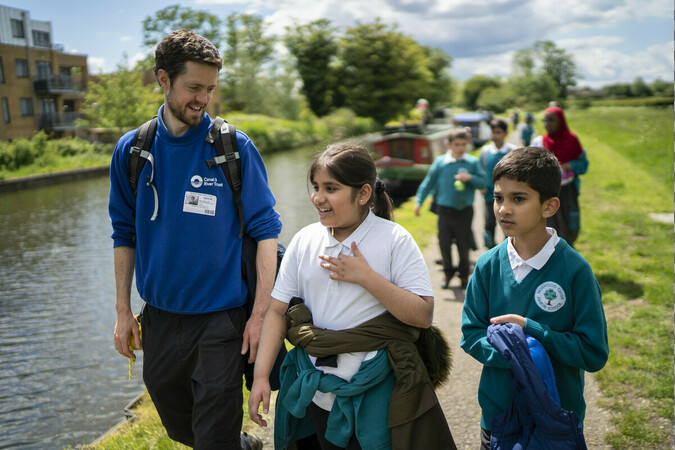 Photos of Canal & River Trust – Explorers: Cambrian Wharf, Birmingham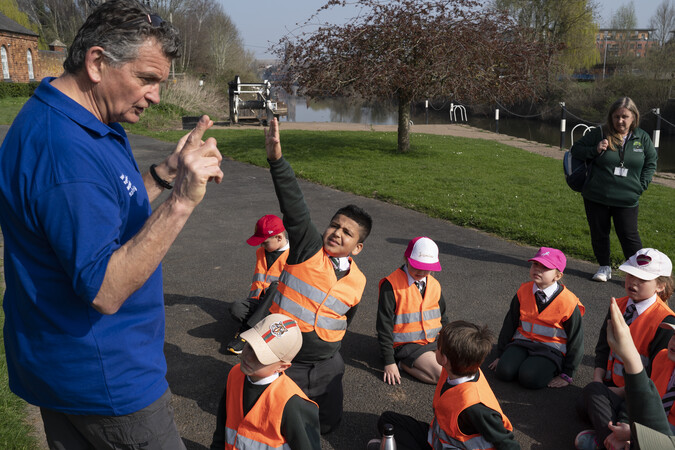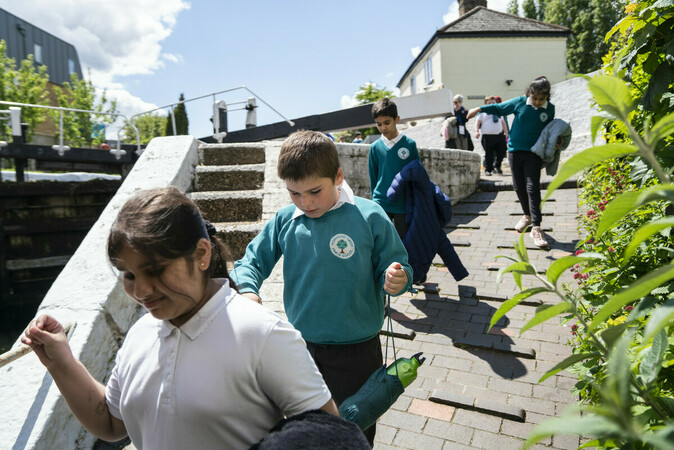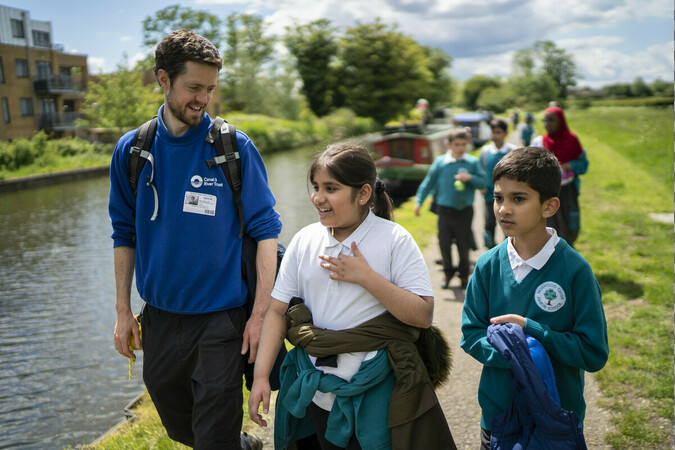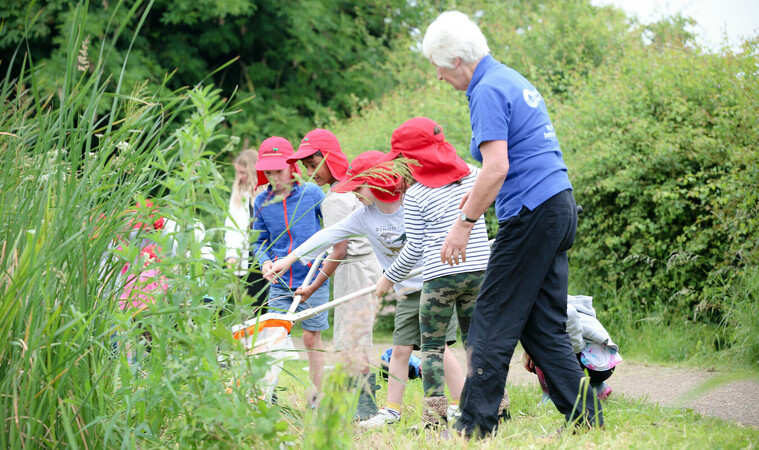 What will students see and do?
On a visit to the Cambrian Wharf in Birmingham your students will find plenty to explore. They can take a guided trail that shows them how the locks work and discusses the different buildings that line the canals.
From there, pupils can try their hand at building their own canals. They'll learn how the canals changed the landscape of the area and take a deeper look at why the inland waterways were built in the first place.
Your group can also learn to build model canal bridges. They'll investigate the reason for using arches as a bridge shape and what engineering principles are used in their construction.
They can also learn more about life on the waterways. There's a workshop about Victorian life to try, and children can even dress up in old-fashioned costumes.
Away from history, students can discover more about the science of buoyancy by participating in a workshop to learn how to prevent boats from sinking.
Finally, after your group's chosen sessions are finished, you can take children on a self-guided trail walk. This is a great chance to learn more about the wildlife in the area.
---
How does the trip link to the curriculum?
A trip to Cambrian Wharf can be linked easily to history thanks to the rich local history of the canal systems in Birmingham. Students can learn more about James Brindley and Thomas Telford, who engineered the waterways.
On that note, engineering is another subject that can be tied into your visit. Students will investigate how canals work and the ingenious methods employed in their construction.
Finally, science and geography can also be covered. For example, on one of the walking tours of the area, students will learn lots about the landscape and the ecosystems surrounding the canals.
Subjects covered
---
Teaching resources provided
There are several teaching resources available to school groups. Teachers can download the following resources as PDFs:
– Life on the English Waterways: worksheets that discuss life on the canals in the past.
– All About Canals: worksheets and pamphlets covering how canals work and why they matter.
– Building & Carrying topic pack: discussion topics about how canals are built and how they transport goods.
– Heartland Canals topic pack: discussion topics relating specifically to the Heartland Canals.
– All About James Brindley: worksheets that teach students more about one of England's most famous canal engineers.
These additional resources, and the available staff support, are one of the reasons the Cambrian Wharf is such a tempting school-trip destination. They make it a far more impactful learning experience.
---
Minimum and maximum group size
For visits to the Cambrian Wharf, there is a maximum group size of 30 students. The recommended group size is 25–30 as this ensures all attendees can participate in your chosen activities.
For larger student groups, teachers can book multiple tour slots. This will allow all children to experience everything the wharf has to offer.
---
Details of risk assessment
The staff at Cambrian Wharf take water safety very seriously. Risk assessments are available on request and are designed to ensure that the wharf is safe for everybody to visit.
School groups are required to complete their own risk assessment prior to their visit. They must also have proof of insurance that can be presented upon request.
PLANNING
Don't miss our downloadable A-Z guide on completing a risk assessment
---
Facilities on-site
The facilities at Cambrian Wharf include toilets and an indoor workshop area. The workshop can be used for class sessions before or after the initial group tour. Keep in mind that all toilets are accessible by the public as well as student groups and bathroom visits should be planned with this in mind.
There are also several walking trails around the area and a picnic space where students can enjoy their lunch.
---
Opening times
The Cambrian Wharf is open from 9am to 5pm. All tours last for two hours and are guided by staff from the wharf.
---
Pricing
One of the many benefits of Canal & River Trust school trips to the Cambrian Wharf is that they are completely free for teachers and students. There is no entrance fee or additional cost for activities.
---
Travel arrangements
Students can get to the Cambrian Wharf via train. Chiltern railways, Crosscountry and the West Midlands Railway all run through the area.
For groups travelling in a private coach, it's important to note that there is no parking on-site. Coaches will have to drop students off at the ramp to the canal towpath along the roadside.
Address
Canal & River Trust Information Centre, 22 Cambrian House, King Edwards Road, Birmingham, West Midlands
B1 2AN
---
Enquire Now
Book your school trip to Canal & River Trust – Explorers: Cambrian Wharf, Birmingham
For information on booking your school trip to this venue, click below.