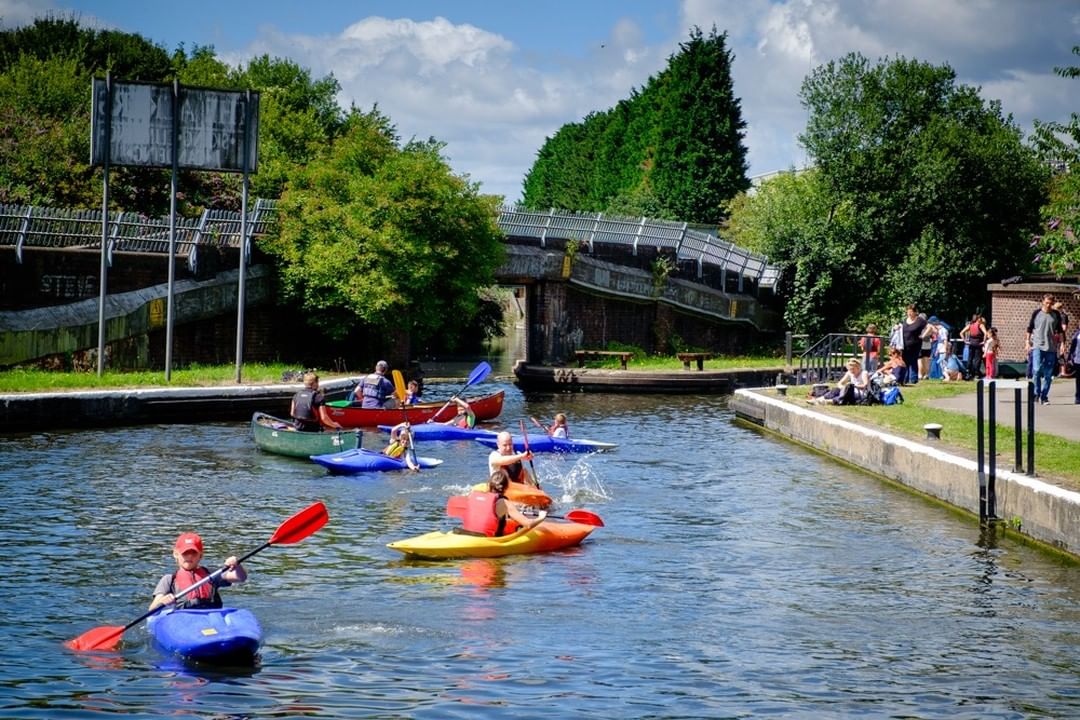 Full View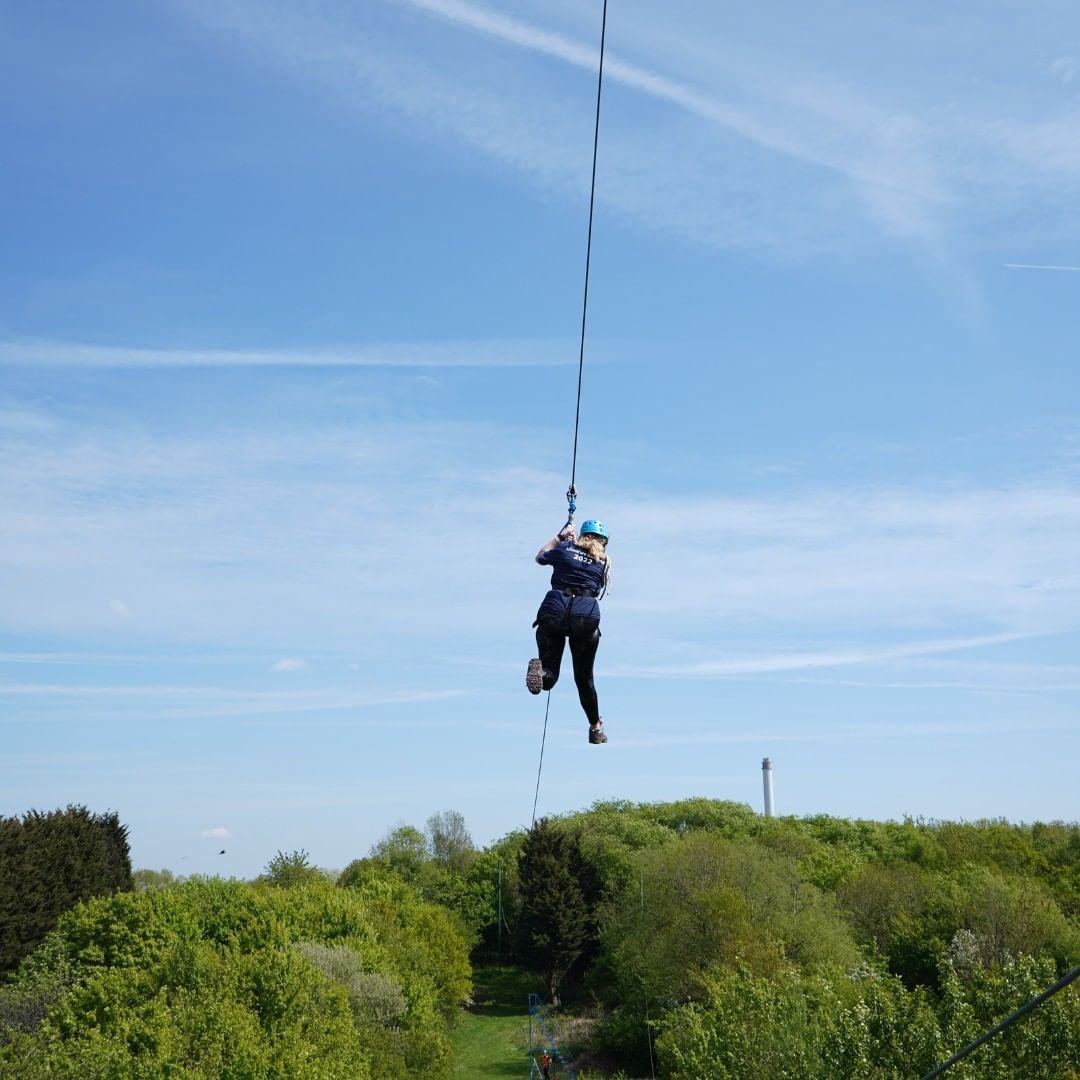 Full View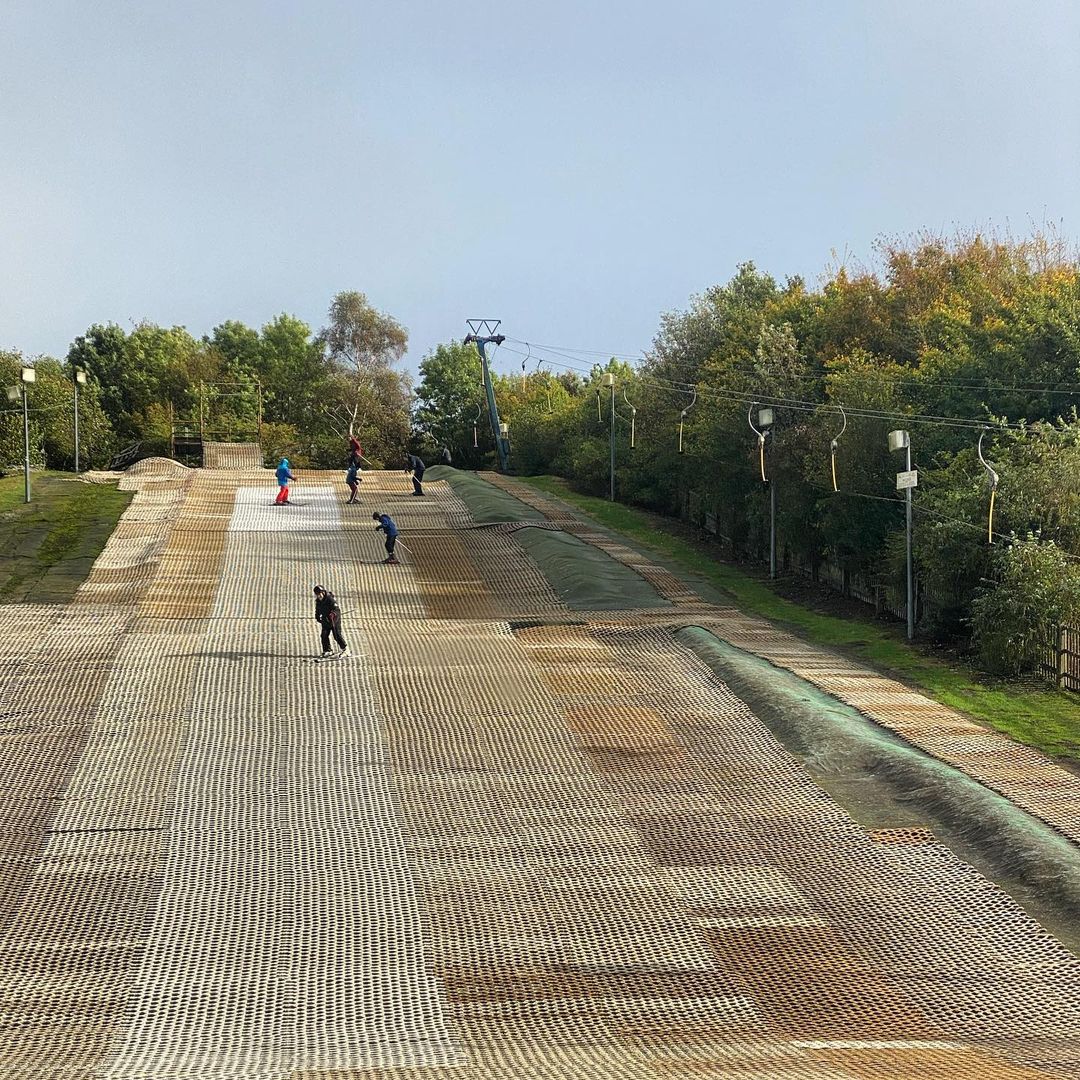 Full View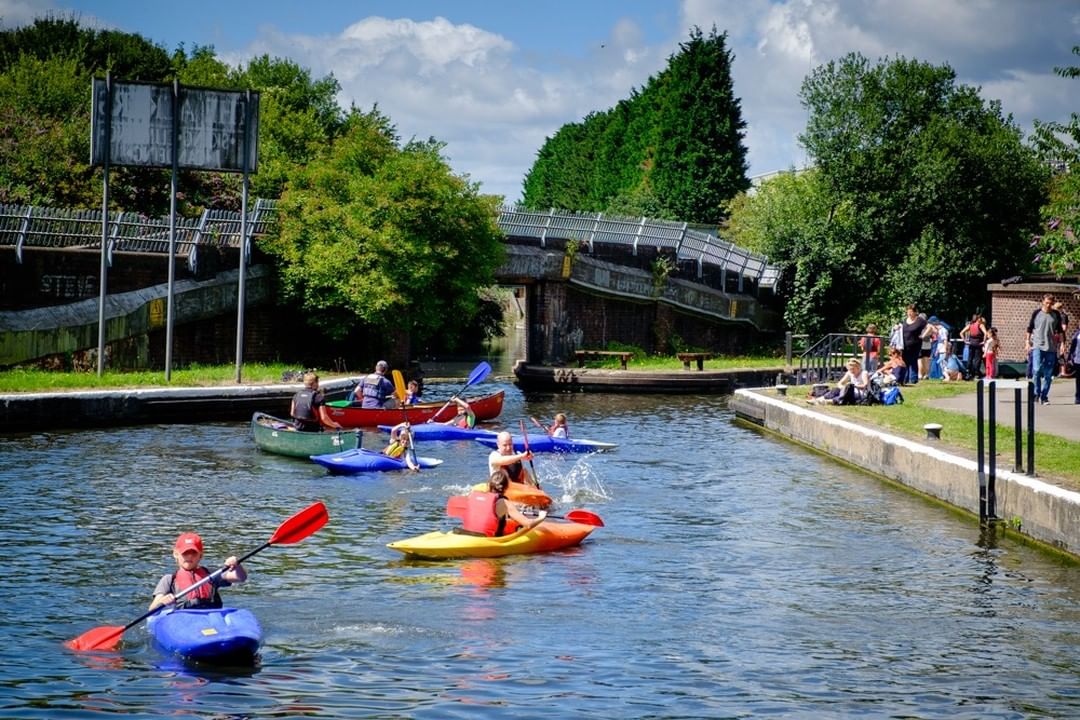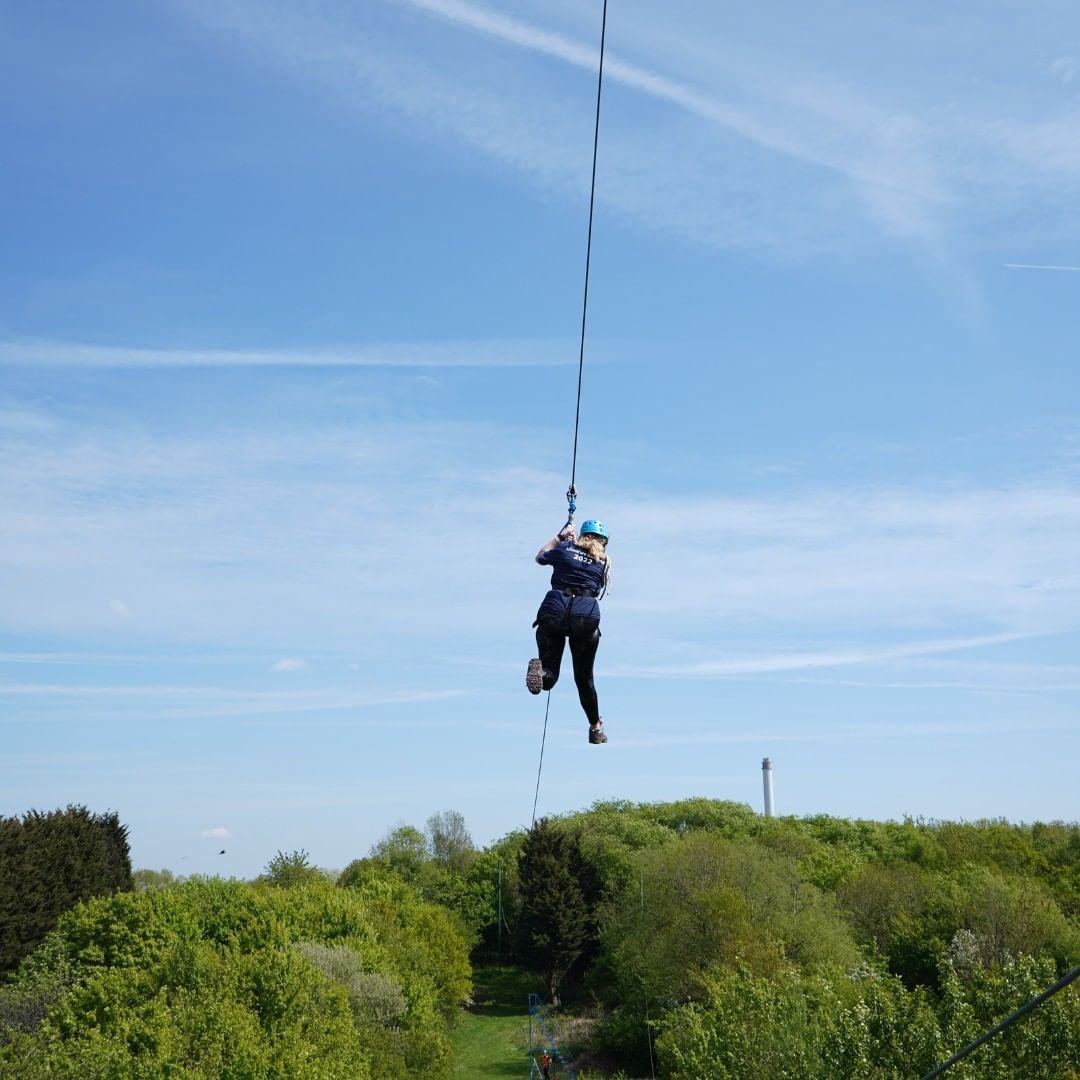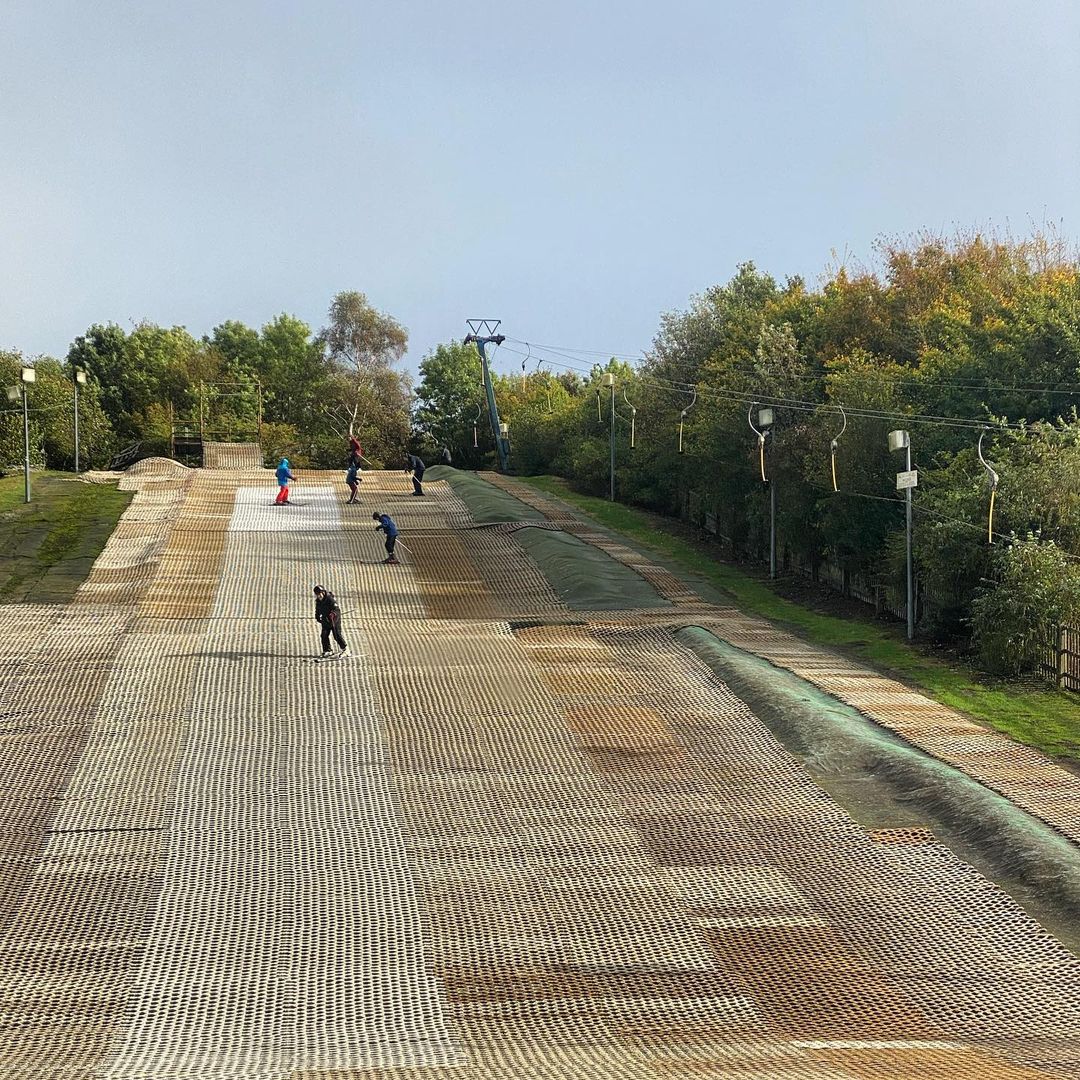 Photos of Ackers Adventure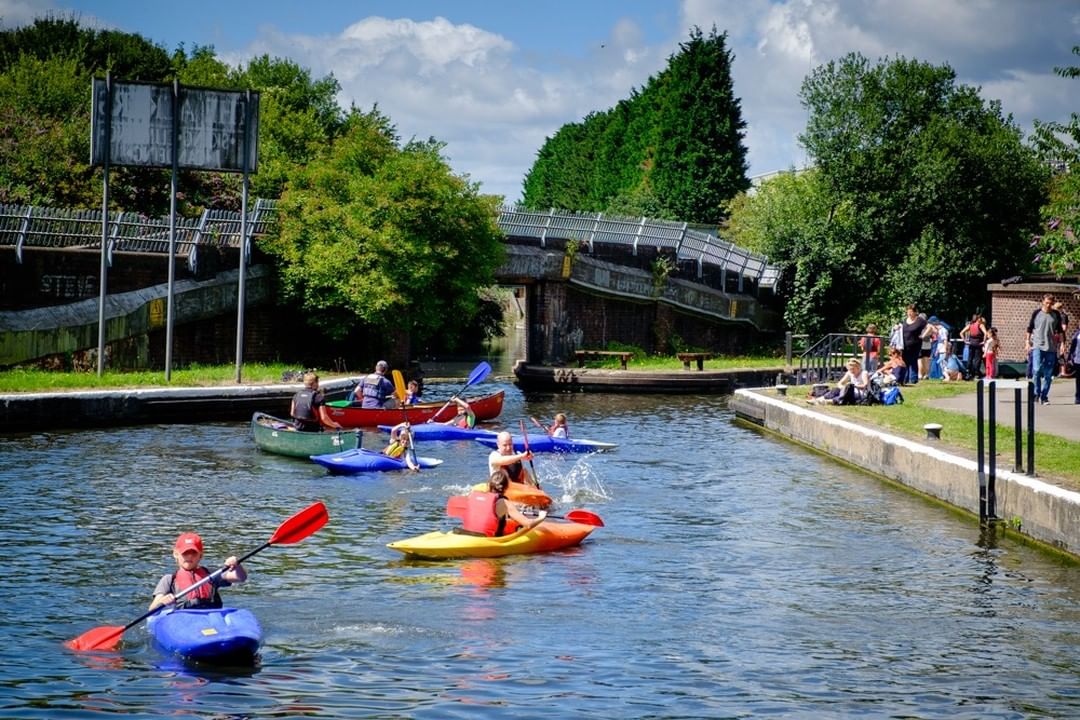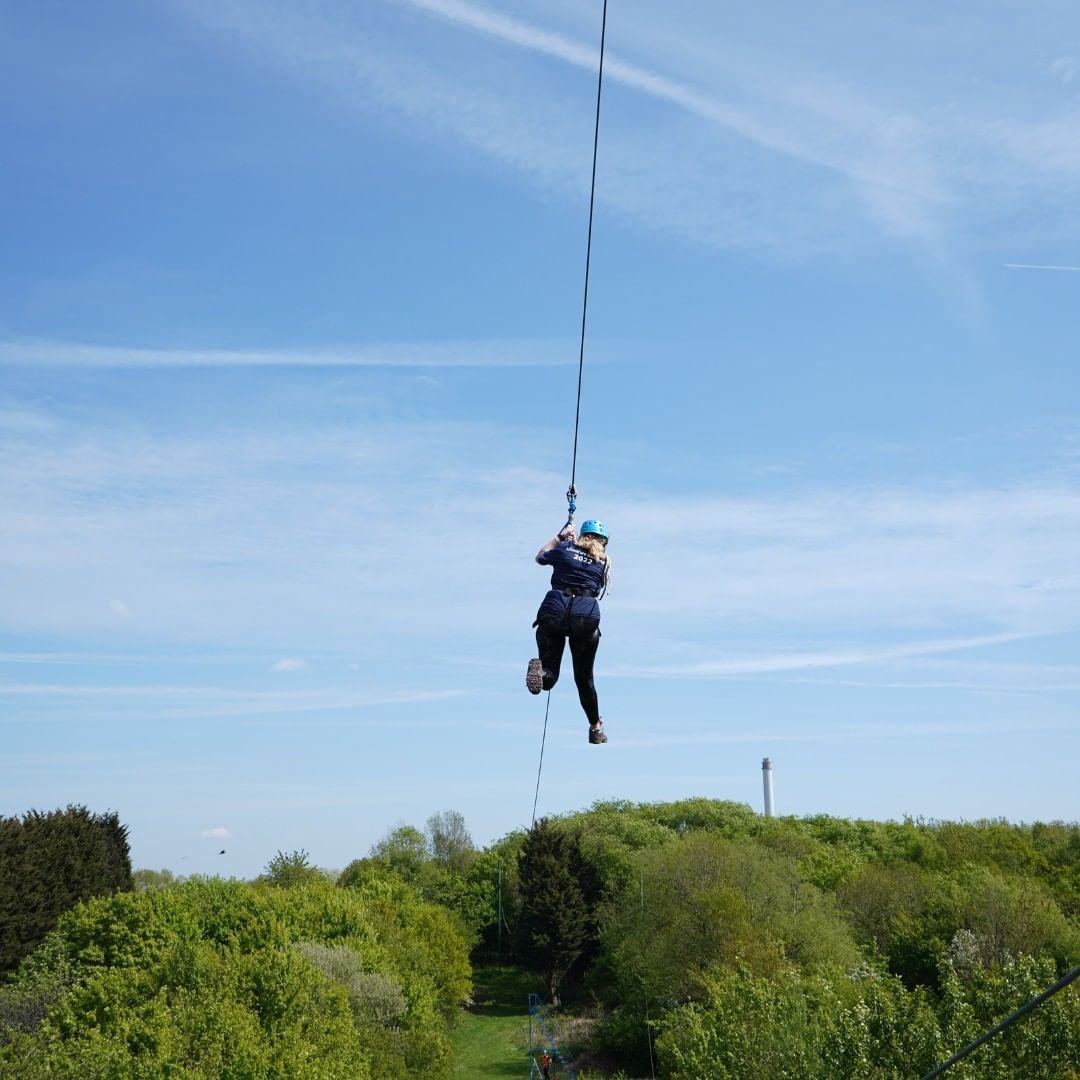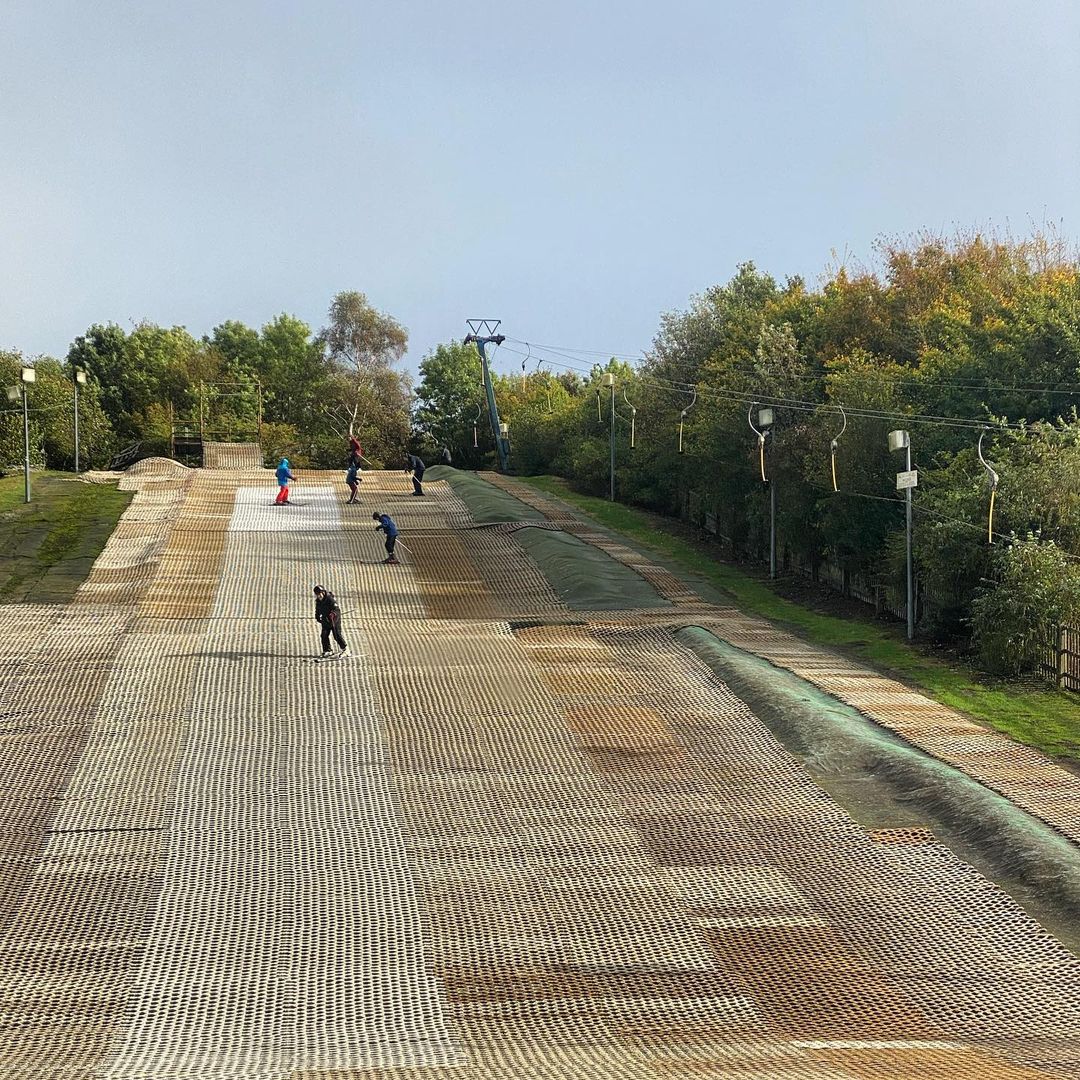 What will students see and do?
Ackers Adventure is an activity centre in Birmingham that was created by The Ackers Trust to promote and engage people of all ages, abilities and disabilities in the regular pursuit of outdoor adventure activities.
It is situated in 75 acres of diverse landscape and habitats ranging from open grassland, woodland and marsh, cut through by the River Cole, the Grand Union Canal and Mainline Railways. It is described as a hidden urban oasis, a green gem that overlooks Birmingham city centre.
The centre welcomes not only locals from Birmingham but everyone across the UK, from excited school children to workers in need of a team-building day.
Visitors to Ackers Adventure can enjoy a plethora of fun and exciting activities suitable for all ages and abilities, including archery; bell boating on a twin-hulled canoe; practising survival skills with bushcraft; and kayaking on the Grand Union Canal.
Climbing and abseiling are also available, with various grades of climbing walls on offer. Nine-hole disc golf is a fun activity for any age group; and orienteering allows you to practise your map and compass skills over 70 acres of semi-rural land.
Snowsports available include skiing, snowboarding, tobogganing and tubing on floodlit synthetic bristle matting slopes, whilst those seeking the ultimate adrenaline rush can take part in the Tower Drop, which simulates a free-fall drop!
---
How does the trip link to the curriculum?
Ackers Adventure is an ideal place for your students to find a hobby, discover something new about themselves, improve on their existing skills or just have fun after a challenging school term.
There are several education packages to choose from. Activity Days include three activities of choice and focus on learning outcomes such as enrichment, teamwork, problem-solving, communication, self-confidence and environmental awareness.
Single Sessions feature one activity and are great for enhancing one aspect of the curriculum – for instance, you can make physics or mathematics exciting by calculating the speed of the zip wire or collecting archery scores for data manipulation back at school.
Meanwhile, 'Learn a New Skill' allows students to pick up a new talent over six weeks and 'Thrillseeker Days' allow large groups to try lots of short activity sessions to see which appeal to them.
The staff are also more than happy to tailor a bespoke package to your key objectives and cross-reference to many learning outcomes.
After all, Ackers has 25 years of experience and an outstanding health and safety record. If your school or organisation has any specific awards, such as the Duke of Edinburgh (DofE) or The National Indoor Climbing Award Scheme (NICAS), the staff have the experience to tailor your sessions to meet the syllabus.
Subjects covered
---
Teaching resources provided
Get in contact to discuss your curriculum objectives and the sorts of learning resources Ackers Adventure may be able to provide.
---
Minimum and maximum group size
Activities take place in groups of up to 10, but you can have more than one group participating in each activity.
Each group will have its own instructor. In addition, the Ackers Residential Centre (ARC) offers self-catering accommodation that sleeps up to 26 people.
---
Details of risk assessment
Ackers Adventure will carry out risk assessments for you and provide all the necessary safety equipment – get in contact to request the details.
PLANNING
Don't miss our downloadable A-Z guide on completing a risk assessment
---
Facilities on-site
Ackers Adventure has a100-metre long ski slope and smaller nursery ones; a 25-metre toboggan slope; three climbing walls, including a 20-metre high tower that also features a zip wire and fan descender; a canal basin that's perfect for canoeing, kayaking and bell boating; two archery ranges; a team-building field; a bushcraft survival zone; and a jungle challenge obstacle course.
For those on a residential stay, the Ackers Residential Centre (ARC) offers self-catering accommodation that sleeps up to 26 people.
---
Opening times
Monday: 10am-5.30pm
Monday (groups only): 5.30pm-9pm
Tuesday – Friday: 10am-9pm
Friday (exclusive slope hire): 6pm-9pm
Saturday: 10am-5pm
Sunday: 10am-3.30pm
Bank holidays: 10am-3.30pm
---
Pricing
Activity days (3 activities): £25.50 (based on a minimum group size of 10 pupils)
Prices for other packages vary – contact Ackers Adventure directly to discuss
---
Travel arrangements
Ackers Adventure offers free on-site parking and is located just two miles from the city centre, making it easily accessible by car and public transport.
If travelling by bus, the Walford Road is a 10-minute walk away, the Warwick Road stop is a 15-minute walk away, and the Stratford Road stop is a 20-minute walk away.
If travelling by train, the Small Heath Train Station is a 15-minute walk away.
Address
Ackers Adventure
Golden Hillock Road
Sparkbrook
Birmingham
West Midlands
B11 2PY
---
Enquire Now
Book your school trip to Ackers Adventure
For information on booking your school trip to this venue, click below.