Across 11 UK locations, our outdoor adventure education programmes offer young people a supportive space in which to build resilience, confidence and life skills that will support them throughout their personal, academic and professional journeys.
With the wellbeing of young people under the spotlight, educators are calling for a more holistic approach – one that values the four Cs of 21st century skills, namely 'creativity', 'communication', 'collaboration' and 'critical thinking'.
For 40 years, we have placed these learning outcomes at the core of our values, while also engaging with the latest research.
Skills for a fuller life
All our activities encourage the development of social and personal skills that young people can take into their personal, academic and professional lives.
Through a combination of adrenaline-filled activities, team-building exercises and practical skills, a Kingswood visit forms lifelong memories and enhances personal attributes, such as self-determination, emotional intelligence and lateral thinking.
"It was lovely to see the students flourish in all aspects, especially their confidence. Their personal and employability skills were hugely developed."

Teacher, Derby College, visited Dearne Valley in March 2023
Backed by research
Our programmes are backed up by studies in sports pedagogy and adventure education, so we are confident about their positive impact.
A study of 16- to 17-year-old participants in our Skills4Life programme revealed significant increases – with resilience up 36%, and psychological wellbeing up 23%.
Our unique Confidence Tracker tool additionally enables you to deliver high-quality, educational outcomes to evaluate your secondary school residential trip.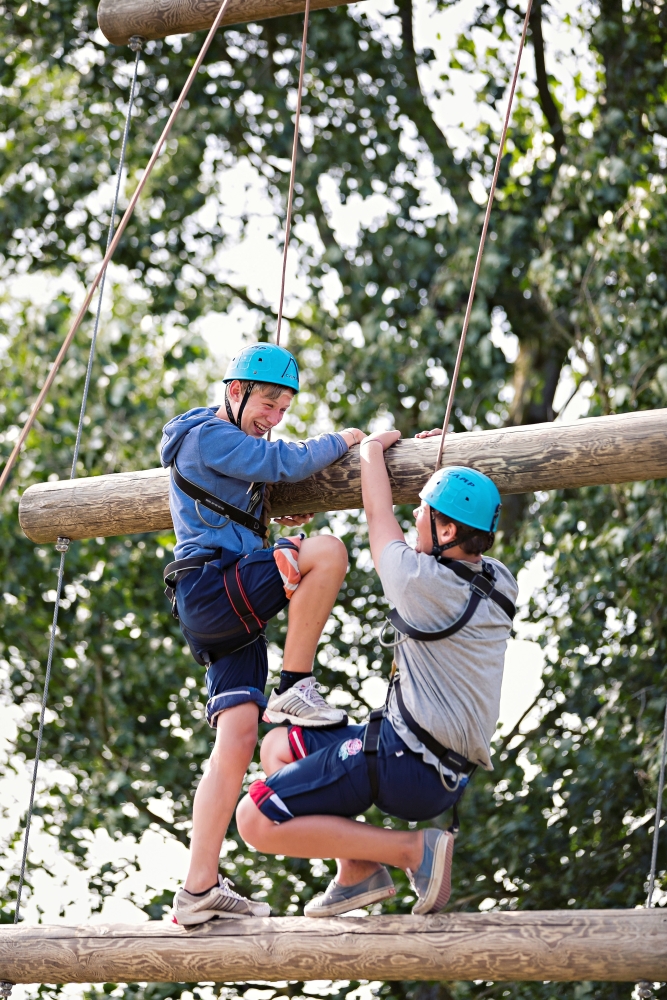 Support for teachers
We aim to take the stress out of trip planning. Our 'Trip Planner' portal helps to bring everything together in one place, and we can also provide you with a host of supporting digital resources.
We offer a broad range of curriculum-linked activity packages for you to choose from, each matched to specific learning outcomes, encompassing everything from character development to effective revision.
Our pre- and post-visit toolkits will help you link your trip to tangible results.
"We were very impressed with the centre, particularly the flexibility of the staff, the level of communication before the trip and the genuine concern that we would have a positive and valuable experience both before and during our stay."

Teacher, King Edward VI High School for Girls, visited Staffordshire February 2022
For more information, call 0800 6556 564 (and mention 'Teach Secondary'), email sales@kingswood.co.uk or visit kingswood.co.uk.
Need to know
Each of our 11 centres offers unique benefits, with activity choices spanning water sports to archery, and accommodation choices ranging from dorms to ecopods, allowing you to find the perfect fit for your students.
Our four-night, five-day residential is tailor-made, with Experience Experts working alongside you to help create a schedule aligned to your learning outcomes.
"Every single student has made memories and learnt skills that they will take with them through their entire life. I know they will all take so much away from this experience." Teacher, OpenAcademy, visited Overstrand Hall in March 2023