About me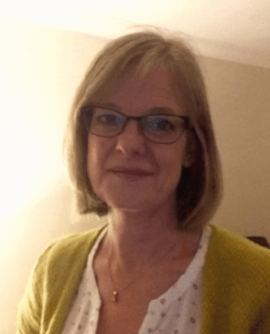 Name: Nicky Martin
Job role: Senior Inclusion Consultant at North Star Inclusion Advisory Team
Favourite feature: The Big Book of Ideas. It gives easy to follow strategies that specifically target the areas of need identified by the assessment
Why did you introduce WellComm?
According to the latest data released by the Department for Education (DfE, June 2021), speech, language and communication needs (SLCN) are the most common type of primary special educational need in state schools.
Our service works closely with our partners in NHS Speech and Language Therapy Services, and we know that they are inundated with referrals for assessment and advice – which is why we started to use GL Assessment's WellComm Primary Toolkit.
Just like the WellComm Early Years Toolkit, which we've used for many years, WellComm Primary identifies specific aspects of a child's speech and language and social communication skills that are a cause for concern.
It also provides the resources needed to plan targeted intervention within schools and settings in the accompanying 'Big Book of Ideas.'
How has it been used?
WellComm is being used to support schools and settings as they identify need and plan targeted interventions for children with SLCN.
The information gathered through the short screening activities also supports onward referrals to speech and language therapy services, when required.
Together, this means that more immediate action can be taken within schools and settings straight away, and it's a more efficient use of NHS resources for children who have more complex SLCN needs.
What difference has it made?
WellComm has made a huge difference. To take a recent example, it was unclear if one child's learning difficulties were the result of having English as an additional language or a special educational need.
Screening with WellComm quickly identified that although her language understanding was at an age-expected stage, she was having difficulties recalling what she had heard, structuring sentences for speaking, and retrieving vocabulary.
Interventions were put in place to remove barriers to learning in the classroom and, when the screener was repeated after eight weeks, there was a notable improvement in the child's ability to structure sentences for talking.
However, as there were still other causes for concern, a referral was then made – and accepted – to speech and language therapy. Until specialist support begins, the school continues to deliver the targeted interventions suggested by the Big Book of Ideas.
---
Will it work for you?
Quickly identify children needing support with their speech and language development
Requires no speech and language expertise to administer
Age-appropriate Big Book of Ideas provides over 50 play-based activities
Optional Online Report Wizard is especially helpful for comparing children across linked schools
---
For more information visit gl-assessment.co.uk/wellcomm or email interest@gl-assessment.co.uk.