Leanne Sayer discusses how Reading Plus has enhanced her school's reading provisions and improved pupil outcomes…
About Me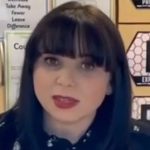 Leanne Sayer
Year 6 teacher/online reading lead, Ribbon Academy, Seaham
Favourite feature


The visual skills for younger children which build up their eye strength to enable them to track along a page of text.

Talking about


How Reading Plus improves fluency, vocabulary, and comprehension.
Why Reading Plus?
We were looking for a programme where pupils could access high-quality, age-appropriate texts they could self-select. We also wanted something where we could monitor their progress and allow parents to see what the children could do independently and with some support. 
Reading Plus, as an online reading development programme, does these and more.
We've always had a robust approach to reading in school, but using Reading Plus enhances reading even further because the programme extends to the home. Children can show their parents/guardians their reading progress and use it for reading for pleasure too.
What results have you seen?
The most significant impact has been on pupils' drive and enthusiasm to want to read. Especially after the effects of Covid, even getting children back into school and into that routine has been challenging.
Having something like Reading Plus for children to do settled them. Using the programme has given them stability, and they know they can take it home and show their parents/guardians.
The other impact it's had is raising their vocabulary massively, which is very important for year 6 assessments. The vocabulary aspect of Reading Plus has improved their scores, knowledge and understanding, as well as their ability to articulate that rather than just write it down.
"The most significant impact has been on pupils' drive and enthusiasm to want to read."

Leanne Sayer
Do the children enjoy using Reading Plus?
The children enjoy it very, very much. It's quite a big thing in our school; we don't just offer rewards and prizes, it's part of the general ethos within the school for children to have their daily session of Reading Plus.
They enjoy it because there's a choice: they get to monitor their progress and choose the things they want to read or don't want to read.
The programme has a range of informational, fiction, and non-fiction texts. Giving children options is definitely a big bonus for them.
Do you see Reading Plus as a tool to help pupils catch up?
I see it as a tool for everything: to help children, parents and teachers, and tackle missed learning, especially when you've got the programme's guides and premade lessons.
It means that if children struggle with inference, there is a lesson with a PowerPoint and resources that you can use instantly – it's not a case of a teacher having to find anything or plan a lesson. And because it's on the Reading Format, the children are familiar with it, so they feel comfortable and safe.
Interested to see the impact Reading Plus can have on your pupils? Try a free four-week pilot at no cost or obligation. Call 0191 389 6078, email info@readingsolutionsuk.com or visit www.readingsolutionsuk.com
Will it work for you?
Struggling with fluency?


Reading Plus is proven to increase fluency, vocabulary, and comprehension.

Content applicable for KS2-KS4


Adaptive intelligence matches learners to texts and continues to do throughout.

Time-saving intervention materials


Printable resources, lesson plans and worksheets for pupils requiring further support.

Compatible with most web-based device


Pupils can access engaging and informative texts in school and from home.