A sophisticated tracking system to help you keep on top of your pupil data…
---
At a glance
Finely tuned assessment tracking and performance analytics
Sophisticated data collection to better understand your school's needs
Ability to record children's progression from EYFS to KS2
Gap analysis that serves up valuable learning insights
Option to select assessment frameworks from different content providers
---
The need for meaningful assessment data is paramount for schools, but so too is the need to avoid creating superfluous workload at the same time.
The Assessment module produced by Educater, as part of its broader pupil tracking and communication platform for schools, is a state-of-the-art online assessment solution that can support schools in their attainment scrutiny, while helping staff gauge where pupils are and fuel their growth.
It can be used to demonstrate pupil progress and compare cohorts, thus pointing the way towards relevant and appropriate pupil interventions. Staff can use its insights to ensure the right children are being challenged at the right time and address underachievement, all from one place.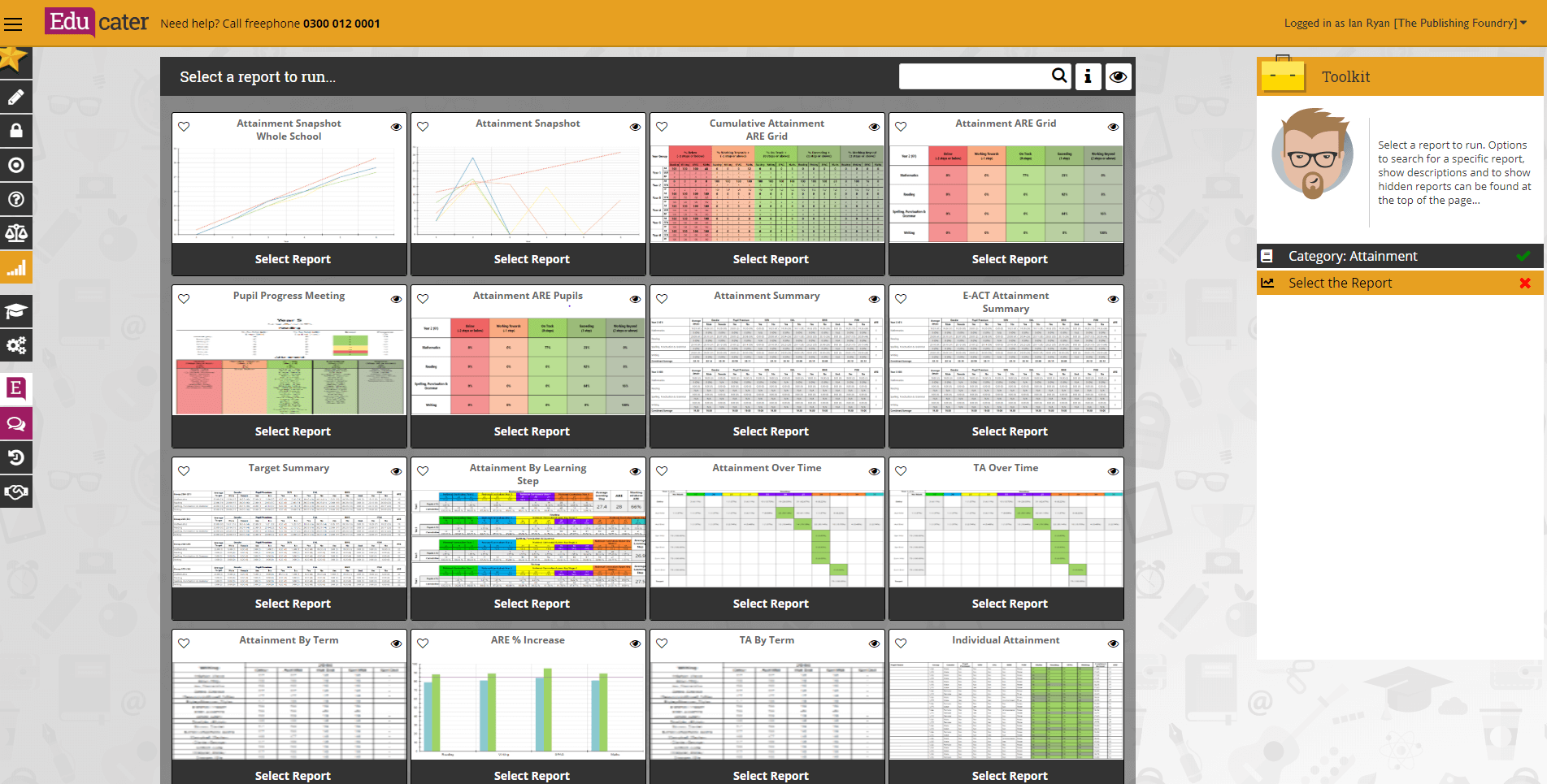 What makes Assessment a five-star offering is that it is set up to cater for each school's particular needs. Far from being a 'one size fits all' solution, it can be customised according to your specific curriculum, with unique objectives and scoring systems.
Moreover, Educater has forged partnerships with a number of external content providers, including STAT Sheffield, Rising Stars Progression Frameworks, Mathematics Mastery and NAHT Assessment Frameworks, allowing schools to pick the assessment framework that's right for them.
If they wish, schools can even opt to mix and match, incorporating frameworks from multiple providers.
If this bespoke feature doesn't tick your boxes, surely nothing will.
The Educater software itself is carefully laid out to provide assistance every step of the way, via an easy to use, intuitive and no-nonsense dashboard that links into every base you'll need to cover.
The wealth of features on offer here is extensive, spanning planning and assessment grids, key concept grids, statement descriptors, PITA (Point in Time Assessment), EYFS grids and scheduled reports.
Being browser-based, staff can, of course, log into Educater securely from anywhere at any time, quickly input their data and see their records updated in real time.
To help make sense of it all, Educater provides a comprehensive teacher manual containing a range of 'How to..' guides relating to data, report generation, groups and filtering, alongside guides setting out step-by-step assistance for subject leaders and administrators.
The level of support is impressive and helps with workload.
This is a top-quality, user-friendly and seamless solution that's streets ahead of other pupil tracking systems.
It's also great value, with pricing starting at £350 per year, based on pupil numbers.
---
Verdict
Superbly tailored to schools' individual requirements
Impressive data insights and rapid information updates
Effective at pinpointing gaps in learning
Huge potential for reducing teacher workload
Can boost the effectiveness of interventions
Upgrade if…
You're looking to secure pupil progress and curriculum coverage, engage parents, governors and inspectors and drive school improvement. Educater offers options galore, with fabulous functionality.
Find out more at educater.co.uk and follow @educateruk on Twitter.
Reviewed by John Dabell