WriQ gives educators data like never before to assess learning loss and monitor progress over time…
There are some incredible edtech tools available for teaching and learning, however, nothing has existed to help educators assess and track achievement in writing, until now. Texthelp's writing achievement tool – WriQ – can be used to assess and motivate student writing.
Educators spend an enormous amount of time marking and assessing progress in writing. Perhaps it's because writing can be assessed many ways – the number of words typed, sentence length, maturity of vocabulary used, frequency of errors.
All are metrics that can be used for assessment purposes, yet it's a time consuming and labour intensive task for teachers to undertake.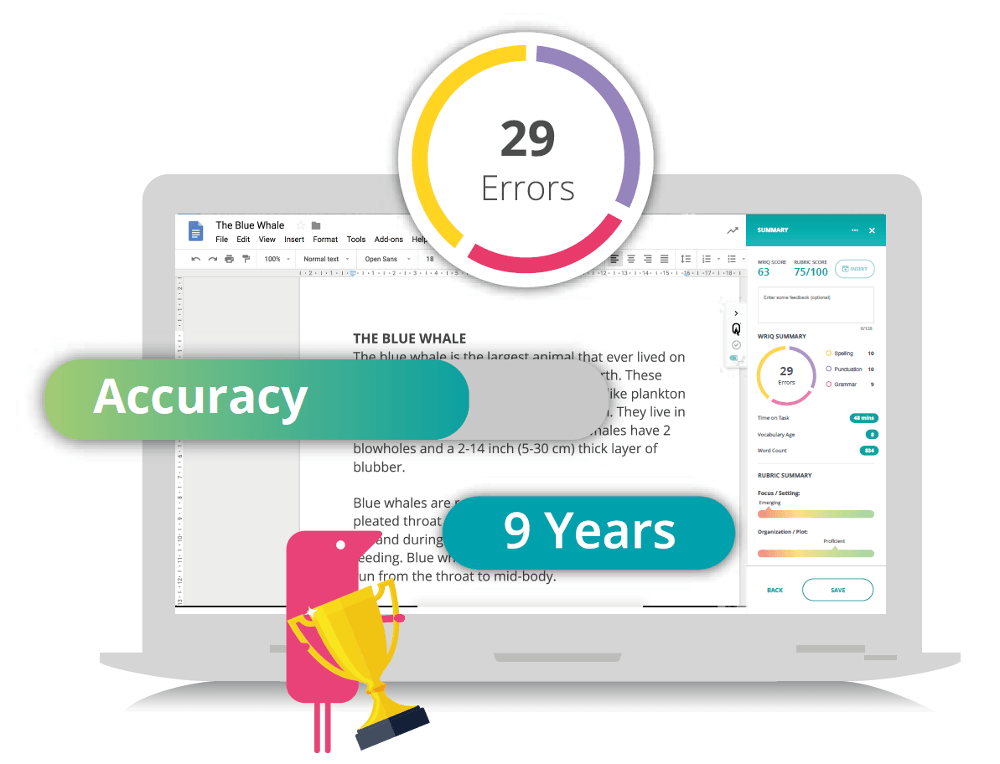 Writing assessment can be inconsistent and subjective. Give the same piece of writing to 10 teachers and you'll get 10 very different assessments in return.
We want to ensure WriQ can assess those metrics with ease and consistency. We're also aware that teachers need to use their own rubrics to suit the demands of their subjects and curriculums. This has become a key feature in WriQ.
WriQ is a writing achievement tool, designed to accelerate student writing proficiency.
It helps teachers instantly assess student writing and provide valuable feedback.
Think of it as a Fitbit for writing, helping students independently improve their writing stamina and output by crunching and clearly presenting large quantities of related data.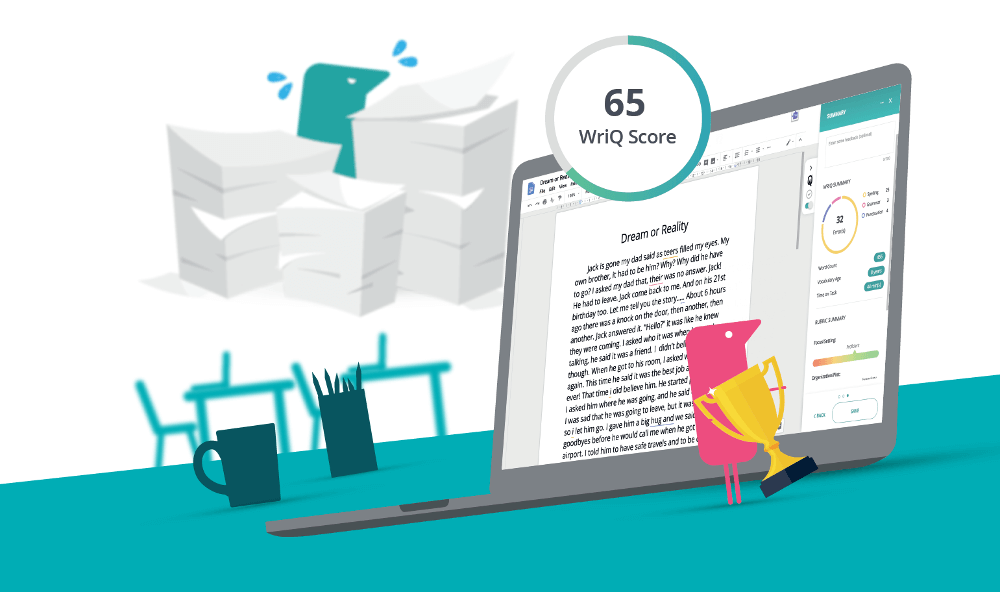 WriQ is also a powerful benchmarking tool. When measuring learning loss for example, WriQ can be used to benchmark a cohort at the beginning of the school year to track progress throughout the year, also indicating where interventions may be required.
The implications of what WriQ can do extend beyond saving teachers time, to having useful applications in the context of other initiatives and interventions at schools and MATs across the country.
Next generation
The emphasis at secondary level education tends to focus upon reading comprehension and there's never been anything quite like WriQ to focus on the writing process. We want to redress this balance. It's an empowering tool that can help teachers and leaders make more informed decisions on how to help students achieve in writing.
Tech talk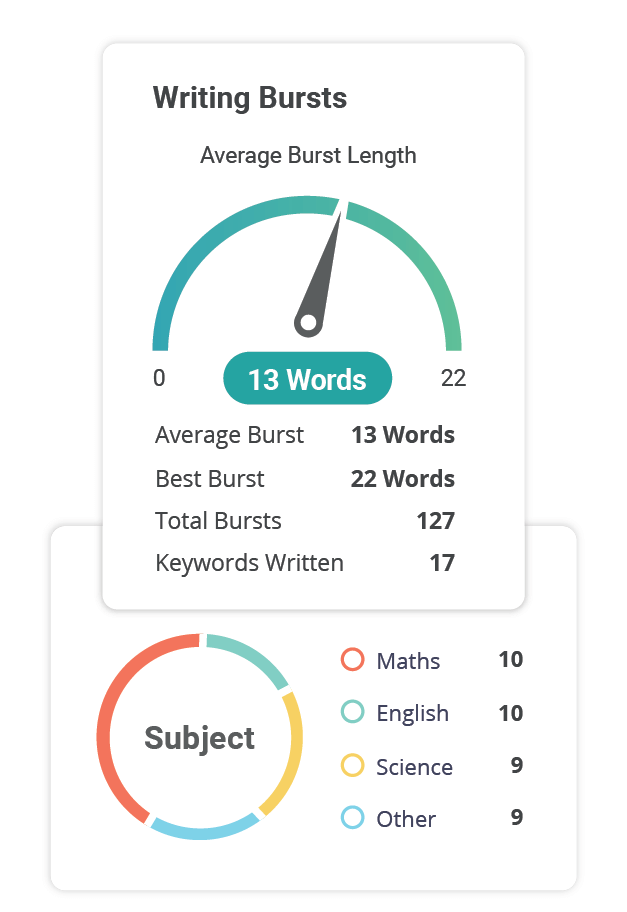 WriQ measures productivity (how much students write), accuracy (how many errors they make), pace (the speed at which they write), and maturity (the maturity of their vocabulary), and displays a single WriQ score to give educators a more accurate picture of student progress.
It helps with SPaG assessment by immediately identifying errors in just a few seconds. Errors are colour coded and provided to students via the WriQ student extension. The SPaG score is calculated and added to the WriQ dashboard so you can see SPaG levels and progress in just a few clicks.
Schools have the ability to add customised rubrics to suit their curriculum and subject specific needs, whilst providing standardised benchmarks for fair marking. WriQ also delivers comparable insights on writing level within by school, year group, or classroom level to help identify areas that could require additional support.
To find out more visit text.help/power-up.