The Lowdown
In a nutshell
Edtech / Hardware / Safety / Security
If you're thinking of introducing multiple devices, such as Chromebooks or tablets, into the classroom, then buying a trolley or cabinet to keep them safe and charged is simple – right? Maybe not…
Over the years, the marketplace has been flooded with numerous charging solutions, making the process of working out which will best meet your needs and offer most value for money a real headache.
Schools will often be tempted to take the easy option and buy the cheapest, but as we all know, cheap isn't always the best.
So before you go rushing into any decisions, here are a few points to think about.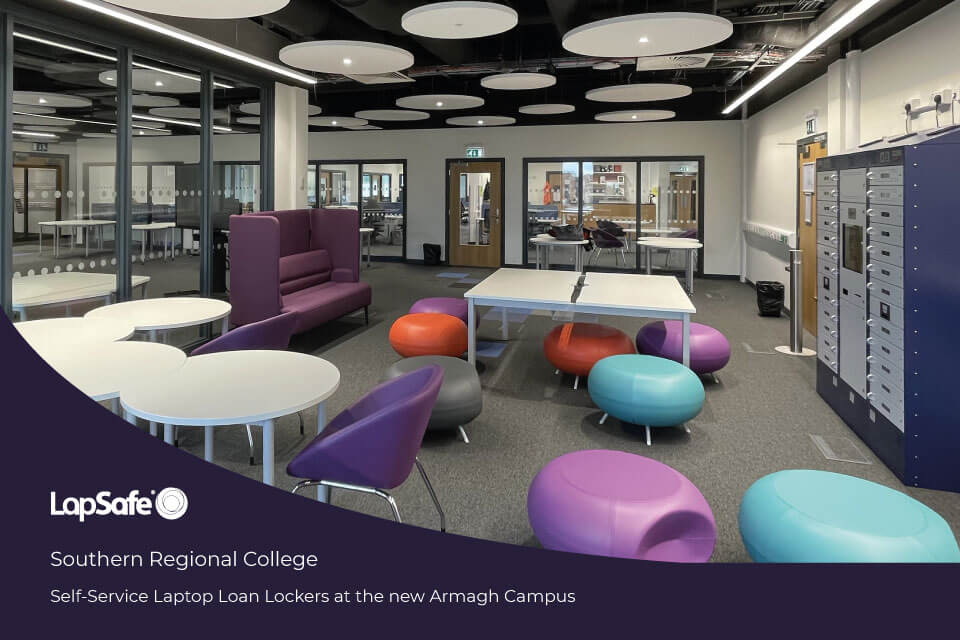 Where to start?
Ask yourself how the students will likely use the devices. Will you need to share devices between classrooms, or take them outdoors? How do you plan on keeping them secure when they're not in use?
Are any students going to be using their own devices, or will they only be borrowing hardware that you provide?
What about staff?
Also give some thought to the maintenance needs of your ICT technician. How do they intend on managing essential device updates, software downloads?
Will tablets need to be synchronised, and what levels of data transfer will you be looking for in your networked laptops?
What's available?
Market solutions in the charging space include mobile trolleys, fixed wall cabinets, desk cabinets and self-service loan lockers.
Most will provide storage and charging facilities for a range of devices, and can cater for multiple devices at once.
Schools wanting to loan out specific devices on demand should consider intelligent lockers. These can be integrated with library management systems to track device loans, just as you would with borrowed library books.
This can work really well when students need to borrow devices for short periods of time, requiring little to no staff contact – perfect for library study.
That said, Self-Service Device Loan Lockers can also function as standalone units, allowing devices to be borrowed from various locations across your site.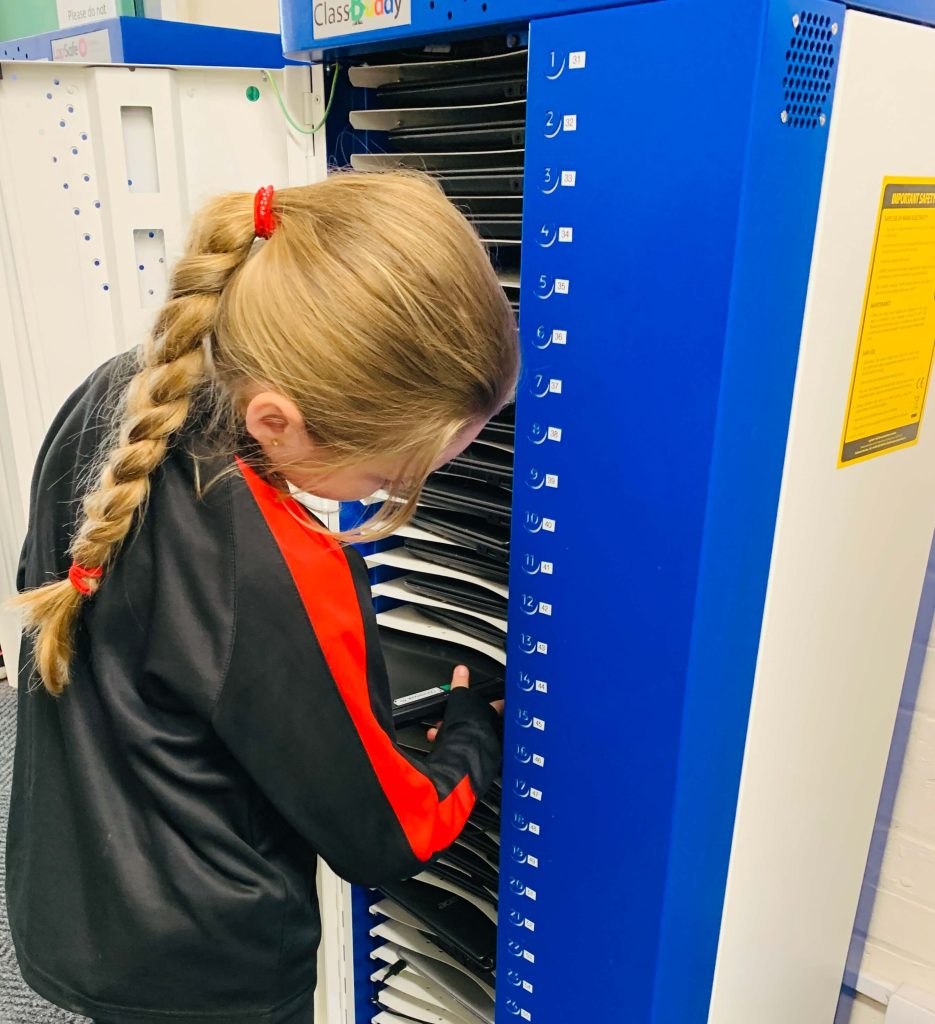 Setting your budget
Having decided upon your preferred option, you obviously need to set your budget, bearing in mind the lifecycle and longevity of the product.
Do you want to 'buy cheap' now, with the prospect of having to maybe make another purchase in a year's time? Or would you rather go with a solution that can be upgraded as your device needs change over time?
Safety first
Always ensure that a laptop/tablet charging solution you're intending to use complies with all British Health & Safety electrical standards and safety guidelines.
Check also that the solution is UKCA-certified (the replacement for the outgoing 'CE' mark) and includes safe power management as standard.
The latter can include load protection (also known as 'soft-start' protection), which ensures it won't trip a building's circuit breakers when fully loaded.
It should also feature surge protection, so that any connected devices won't be damaged by electricity fluctuations.

"Do you want to 'buy cheap' now, with the prospect of having to maybe make another purchase in a year's time?"
Fit for purpose
If you're intending on having devices transfer data while they charge, a solution with built-in cooling will to prevent overheating.
Most charging trolleys will come with various extras, from built-in 7-day timers, through to networking ports and data transfer options.
At a more basic level, make sure your devices can be accommodated and charged while held inside their protective cases, if your school uses these.
Security
Stick with solutions that utilise a fully welded steel chassis and avoid any with obvious weak points, such as plastic mouldings, wooden panels or doors.
Additional security features can include built-in alarms, anti-drill locks and anti-jemmy plates at risk points.
Final thoughts
Finally, our number one piece of advice would be to do your homework and research the most popular products on the market.
Try talking to other schools about the solutions they use, seeing them in action if you can, or requesting an on-site demonstration from a product supplier.
Need to know
Fully integrated charging solutions are designed to charge multiple devices simultaneously via a set of built-in charging leads, preventing the need for teachers to keep numerous AC adaptors to hand. Some charging solutions will automatically disconnect devices from the mains power when they're fully charged, thus saving energy and reducing a classroom's carbon footprint.
Avoid trolleys that utilise 'round robin' charging. This will only charge a few units at a time, or limit the amount of charge to each device before moving on to the next. Some solutions let you 'mix and match' multiple devices in the same trolley or cabinet, with many offering easy cable management to accommodate different AC adaptor designs.
For automated device loan applications, look for self-service lockers that combine loaning the 'best-charged' stowed device with simultaneous charging. Most are capable of displaying device availability messages and usage reports via an online dashboard, which can be very useful.