Arts education has a transformational role in empowering young people, helping them build a range of essentials skills such as problem solving, empathy, resilience and self-esteem.
Many young people first encounter their love for creative outlets of art, dance and music due to teachers introducing it in schools.
Creativity and the arts are powerful drivers of young people's minds, and youth culture has always been a driver of change.
What is Junk Kouture?
Junk Kouture is a global creative platform for young people, that enriches the world's youth through a sustainable fashion educational programme, which is open to 13-18 year olds.
The world's first sport for creative teens, students compete on global stages celebrating diversity and inclusivity. This is the largest sustainable fashion competition.
Junk Kouture challenges the world's talented emerging designers, engineers, artists and performers to create and model high-end couture made from everyday junk!
It is a youth-led project inspiring climate action by turning waste into something amazing.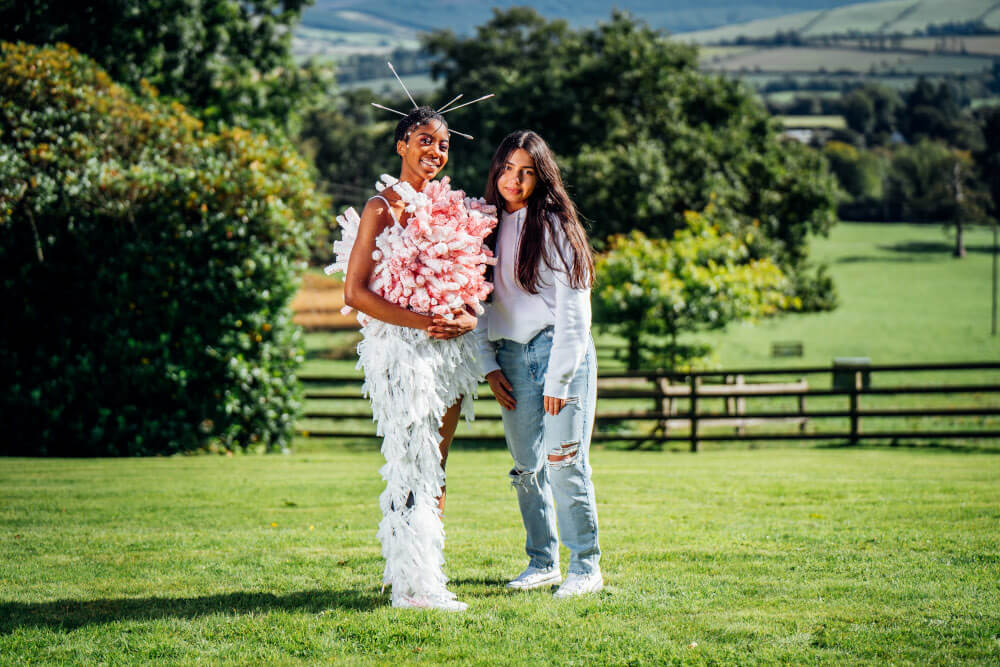 Past participants have made designs from everything from single-use plastic spoons to seat belts to old orange peels! Students imagine it, design it, construct it, and then perform it!
The programme facilitates learning through creative and student-centred activities. Not only does Junk Kouture give the next generation of designers a platform to display and promote their creative talents, but it also helps students' personal development along the way. Each designer captivates audiences with innovation and incredible showcases.
The competition
The Junk Kouture global competition is open to all students across every discipline and talent. Students can enter the competition as an individual or can collaborate in a team of 3.
---
"Many students and teachers ask us: 'Is the JK programme only for students who take art class?', and the answer is no.
'While many students who enter Junk Kouture do study art, the programme offers schools an opportunity for cross-departmental collaboration, encouraging students with different skills, passions and knowledge to work together to create an innovative and inspiring design."
---
Teams can be drawn from multiple disciplines including art and design, drama, technology, music – each project will have its own demands and requires different skillsets from students.
Students have full creative control of their designs and on-stage performance, from choosing the materials to the hair and makeup and creating their own music.
The Junk Kouture programme provides students with a creative outlet to explore and express their emotions. Young people are encouraged to cooperate with each other and to think outside the box.
One of the extraordinary opportunities of Junk Kouture is the way it can bring together three students in different disciplines to work on their ideas and final submission as a team. It means that each of the disciplines need to understand each other as they work on their individual projects.
The competition allows for students to gain experience of the excitement of creative industries, developing the skills and qualities that prepares them for creative career paths.
Junk Kouture has created a community that inspires and encourages students to become experiential and independent learners.
---
2021 Overall winner
Iconoclastic Fantastic, Coláiste Bríde, Enniscorthy, Co Wexford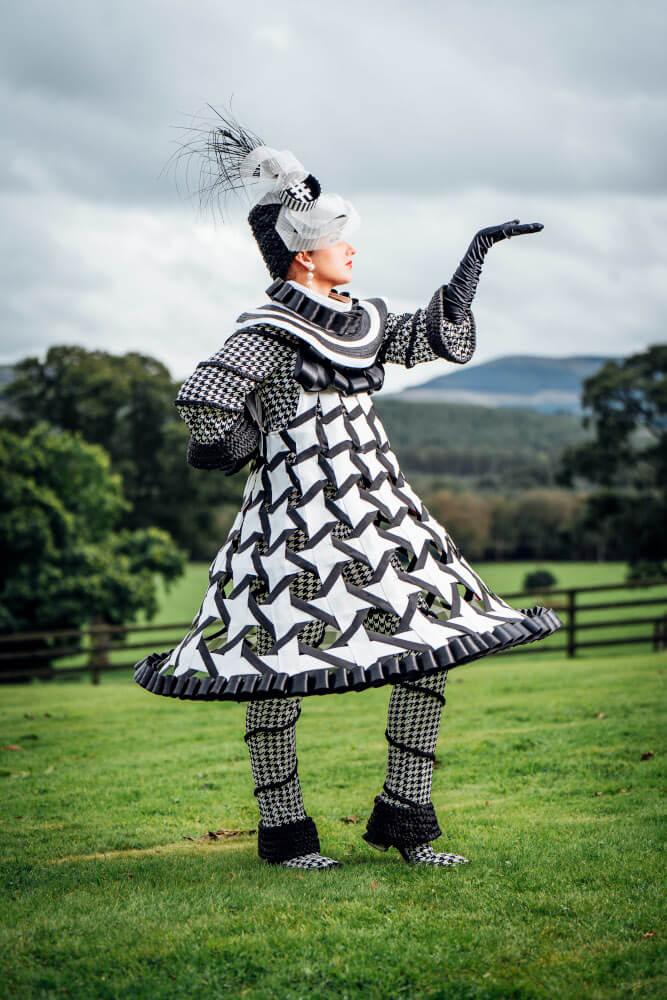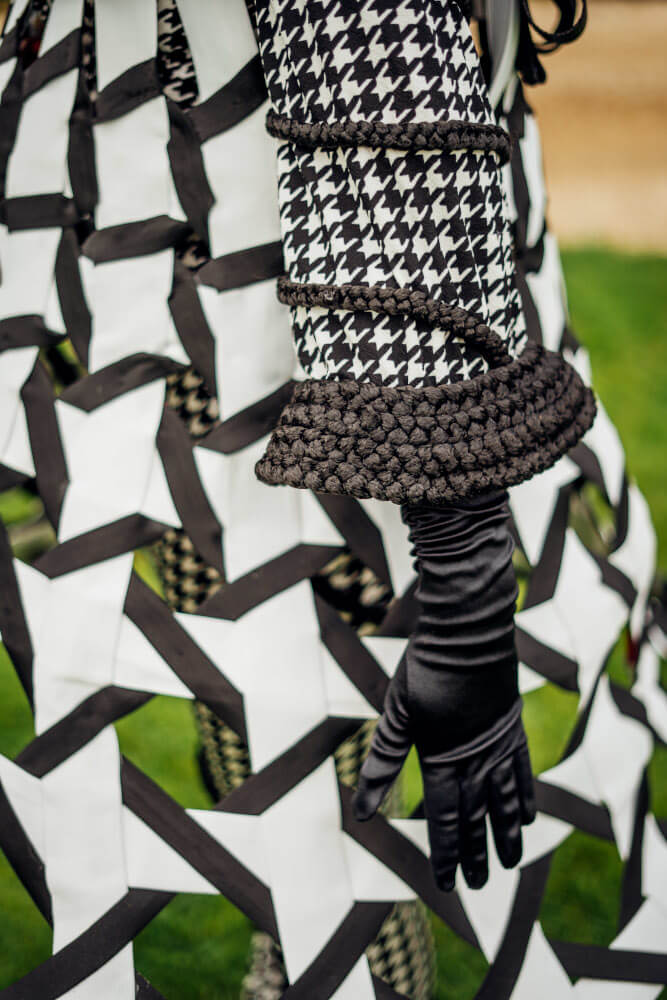 Iconoclastic Fantastic is inspired by both Jean Paul Gaultier and Janelle Monáe. From men's skirts to conical bras, Gaultier's reputation as a dazzling non-conformist designer was sealed.
Janelle Monáe's signature black-and-white tuxedo style and her commitment to gender neutrality and non-conformity on and off stage is admirable.