Since the Industrial Revolution, human polluting activity has caused 1.0°C of global warming and an increase to 1.5°C is expected between 2030 and 2052 if emissions continue to increase at the current rate.
Despite the UK government's Net Zero commitments and the Department for Education's vision to be "the world-leading education sector in sustainability and climate change by 2030" only 38% of the responding organisations have so far committed to Net Zero as a target.
IT's environmental impact
Scientists and governments agree on the need to re-evaluate all aspects of human activity that cause pollution, and that includes education. Low-carbon alternatives must be implemented if energy efficiency improvements are to grow by 4% annually – three times their current rate.
End-user computing (EUC) devices are responsible for 34% of IT-related pollution across the UK, with up to 80% of general pollution caused by their daily use. This creates 3m tonnes of CO2e equivalent to 650,000 cars driving on UK roads annually.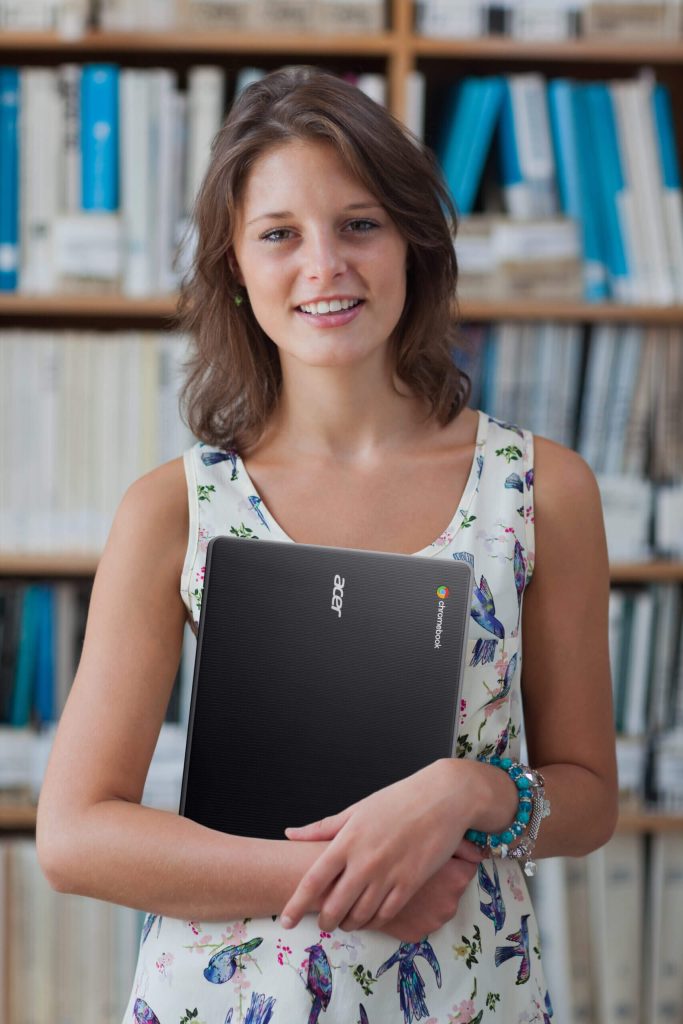 Green digital transformation
Many are the signs that the IT industry is beginning to respond to environmental concerns pushing organisations and institution towards a greener digital transformation. To achieve this in a world influenced by the effects of climate change, Acer is supporting the education sector to level up within a context of sustainability, giving all children, young people and adults the technological tools they need to thrive in a green economy and to help restore nature.
As part of their wider sustainability strategy, Acer have designed the complete Vero range with eco-friendly PCR plastics, prioritising ease of repair and optimum efficiency thanks to the inclusion of the custom eco mode.
"IT users are encouraged to register for instant valuations of their legacy devices, which can be sent to Acer for re-use."
The Acer Chromebook Spin 513 and Chromebook Spin 311, for example, allow for exceptionally low energy consumption – up to nearly 70% per annum when compared to a typical Windows device estate, as validated by the PX3 independent benchmarking (see below for more details).
Institutions can also benefit from the Acer Green Rewards programme for the sustainable, secure and affordable support of eco-friendly technological transformation. IT users are encouraged to register for instant valuations of their legacy devices, which can be sent to Acer for re-use.
Green rewards may then be exchanged for new Acer devices, boosting energy efficiency by up to 84%.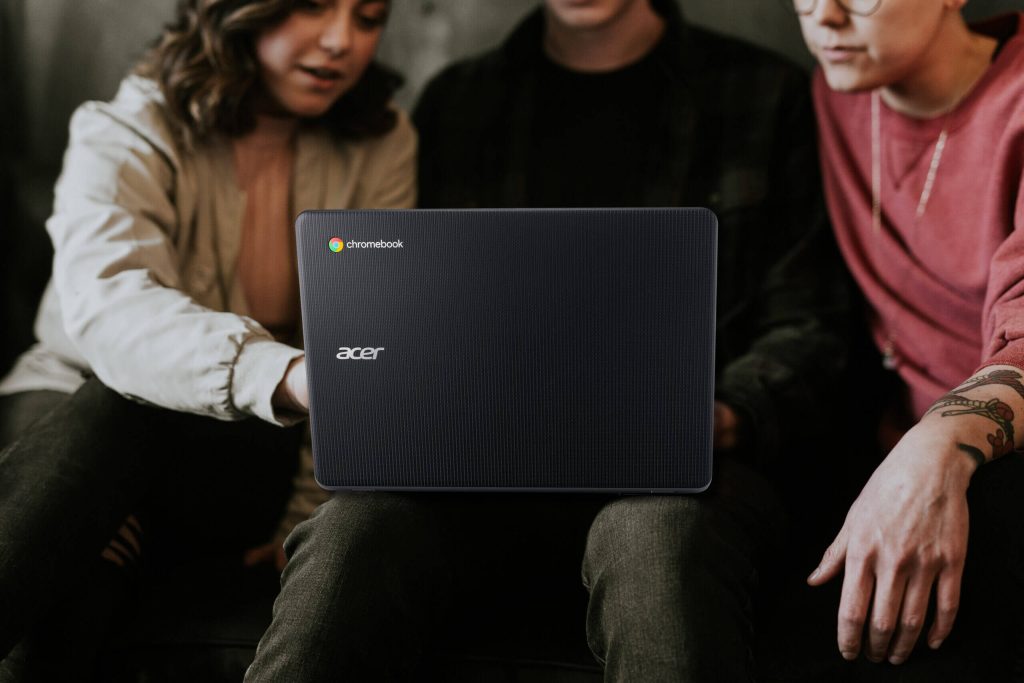 Start your green journey, with Acer
Educational institutions have an important environmental impact that can be improved by implementing a green digital transformation with the support of Acer and not only its products but also its programs.
Acer commissioned independent specialists PX3 to carry out benchmarking of its devices to accurately quantify their use phase energy consumption. This data, available in technical reports and white-papers, provides accurate information for CSR / ESG reporting as well as playing an important role in carbon reduction plans and "Net Zero" initiatives.
You can download the full research report, 'Sustainable IT in education – issues, trends & attitudes among decision makers', on the Acer gated website.
The exact specifications, prices, and availability of Acer devices varies by region. To learn more about availability, product specifications and prices in specific markets, you can contact your nearest Acer office via www.acer.com