At Kingswood, it's not about bouncing back from adversity; it's about building resilience and bouncing beyond where you were, with new added confidence...
Outdoor adventure learning and residential experiences can significantly help young people to build their confidence and develop their social skills, teaching them how to connect or reconnect with their peers and teachers. Huge benefits will be evident back in the classroom and in everyday life, even weeks after the trip has come to an end. 
Kingswood have 11 activity centres in the UK, from Northumberland all the way down to Devon and the Isle of Wight. All have their own unique offering of adventure activities and vary greatly in terms of their natural environment.
Some centres are surrounded by fields and ancient woodland; others have magnificent coastal views and access to beautiful beaches. Many are in areas of outstanding national beauty or are sites of special scientific interest, and all offer a range of inspiring programmes designed to build resilience. 
Resilience is the ability of individuals to adapt their behaviours in response to challenging situations. Kingswood not only help young people to bounce back from difficult situations but also empower them to move forward from where they were with added vitality, bouncing beyond and growing in response to challenges. 
A resilient mindset is nurtured at all Kingswood centres through participation in activities which energise emotions, enabling clearer thinking, and creating new healthy memories of overcoming challenges. Skill sets that reflect resilience include working with others, taking personal control of your actions, having pride in achievements, trusting your judgement and being in touch with the wider world.  
"Within natural spaces, children are free to explore their own capabilities and grow in confidence."
The great outdoors
The healthy influence of being outside and immersed in nature is apparent during every Kingswood residential visit. Within natural spaces, children are free to explore their own capabilities and grow in confidence as they complete activities that require effort and persistence.
Coupled with the support of their peers, their perception of what is possible grows. As they face challenges day after day, they quickly realise that they are moving from feelings of surviving challenges to thriving and bouncing beyond their own expectations.
Importantly, this shows that resilience can be cultivated and nurtured across different aspects of their lives.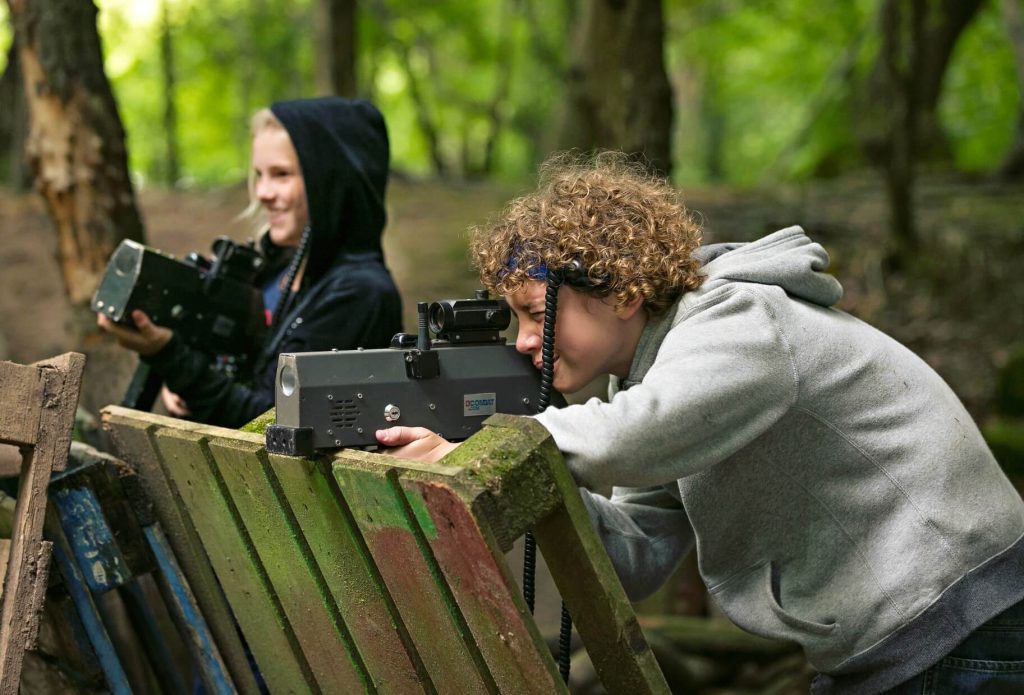 Robust research shows that learning in outdoor settings generates meaningful educational outcomes, shifting young people along their resilience highway from surviving to thriving.
At a point in time where children have faced unprecedented upheaval and threats to their well-being, it has never been more important to create daily opportunities for them to build their resilience and emotional competence to deal with uncertainties.
The effective delivery of outdoor and adventurous experiences to primary school aged children enables them to make healthy transitions of growth throughout their education to progressive, higher levels of stability.  
Find out more
You can find out more about the benefits of a Kingswood residential on their website, and also read about Kingswood's Confidence Tracker, which supports an individual's learning after the residential has finished. This unique tool enables schools to evidence the power of an outdoor adventure when discussing a trip with parents, school governors or other staff members.
As well as providing this key insight, Kingswood are, for a limited time only, offering mid-week trips from as little as £86pp* in 2023, their year of adventure. Celebrating 40 years of delivering award-winning residentials to young people, Kingswood's goal is to offer these opportunities to as many children as possible, whether this be through offering up to two free places in 10 in a group booking or helping disadvantaged children access adventure through their Hardship fund. 
*Subject to availability. Ts & Cs apply.