Grimwood is a forest far, far, faaaaar away. It's full of trees and sky and mud and stones. It smells weird and there's loads of litter and old shopping trolleys. But it's also FUN and GREAT and it's where scruffy fox cub siblings from the Big City, Ted and Nancy, have made their home with their crazy new gang of woodland friends.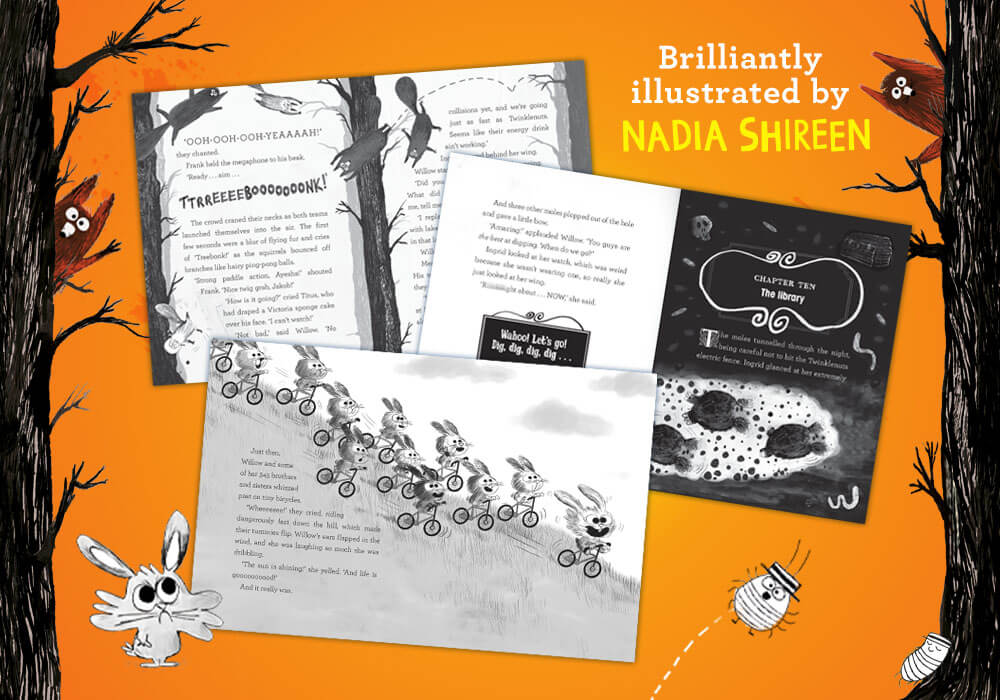 Gloriously silly and anarchic adventures about friendship, families and courage, the Grimwood books are packed with brilliant illustrations and full of heart, laughs and surprises – and a must-read for boys and girls aged 7+ and fans of Dog Man, Roald Dahl, David Walliams and Bunny vs Monkey.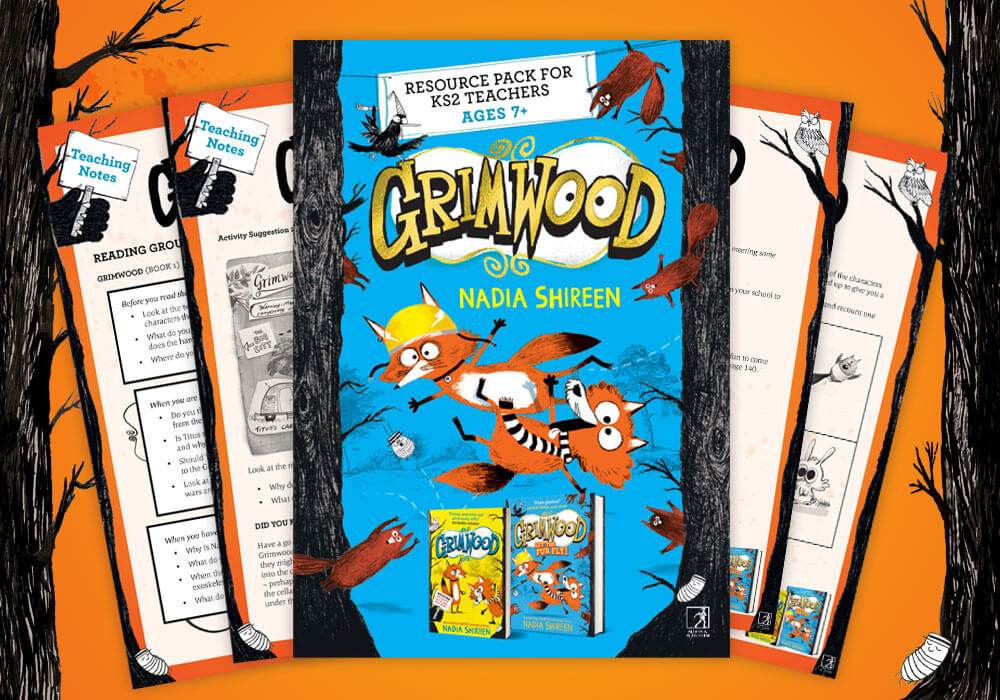 Discover the magical madcap world of Grimwood with this free resource pack, full of lessons and classroom activities suitable for pupils in Years 2–4, based on the bestselling Grimwood adventures – Grimwood and Grimwood: Let the Fur Fly!, written and illustrated by Nadia Shireen, award-winning author/illustrator of Barbara Throws a Wobbler and Billy and the Beast.
Split into five lessons based on both books in the series, the activities in the pack explore themes and ideas including Moving Home, Making Friends, Feeling Safe, Understanding Trust and Standing Up for What is Right.
Each lesson has clear objectives and outcomes, with curriculum links to literacy, art, design & technology, science, drama, geography, PSHE and group reading.
'Fizzes with mad energy. Brilliantly addictive'

Phil Earle, author of When the Sky Falls
With story predictions, reading group questions, mapping, empathy exploration, environmental awareness, drama and design challenges and more, the pack cleverly explores emotions, similarities and differences, understanding others and fighting for what you believe in – and children will discover just how much they have in common with our favourite fox cubs.
Read chapter one of the latest adventure, Grimwood: Let the Fur Fly!
About Nadia Shireen
Nadia Shireen has won awards for her picture books including the UKLA Book Award for Good Little Wolf and most recently for Barbara Throws a Wobbler, which has been described as a 'little doorway of joy' by Caitlin Moran.
She's also been shortlisted for the Roald Dahl Funny Prize and the Waterstones Children's Book Prize, and has been Writer-Illustrator in Residence for BookTrust. Grimwood is her first series for older readers.