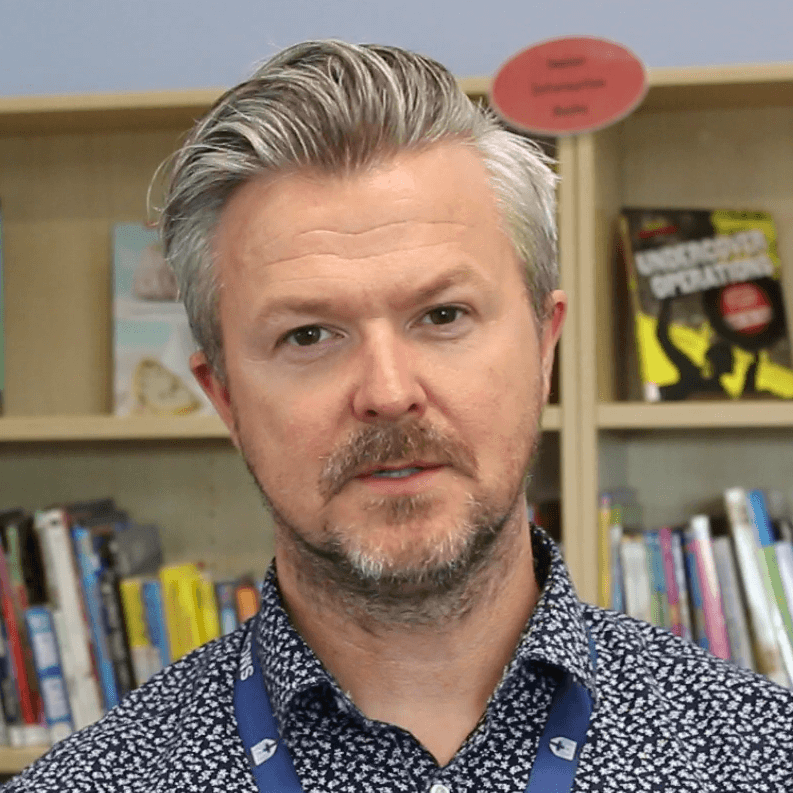 Richard Long of St Michael's Catholic School in Buckinghamshire talks about wanting to offer a broader range of reading experiences to students (to include a digital platform) that also supports students in becoming more critically literate readers and more globally aware, active citizens…
---
What was the issue you were looking to overcome? With a shortfall of non-fiction texts in our library and the recognition that we were struggling to engage all our Key Stage 3 students in reading fiction, we knew that there was a gap in our provision with regard to interest and motivation, both in terms of reading for pleasure and for information.
At the same time, some of our students had also been involved in a government commission into the teaching of fake news and critical literacy skills, helping us understand that it was imperative (now more than ever) to support our students in becoming readers of news and to take a more active interest in the world around them.
Why did you choose First News Education? We invested in a package from First News consisting of 12 copies of the weekly print edition of the newspaper as well as access to the brilliant interactive, online learning platform, the iHub. We immediately had an abundance of additional reading materials at our fingertips that would be updated on a weekly basis, offering our students engaging articles on local and global issues, comprehensions, vocabulary puzzles, polls and debates.
The iHub has such an inviting interface for students; attractively designed with powerful and appealing images of news and a very clear layout, including a section of incentives to support student reading which displays points earned and other awards including gems and badges. Reading the news online (and in print) therefore became a weekly expectation for our students, both out of class and through the curriculum in school.
What results did you see? The First News iHub, and its accompanying print newspapers, are something we now couldn't be without; we feel we would be doing our students a disservice by not opening up such opportunities to read and engage with the news.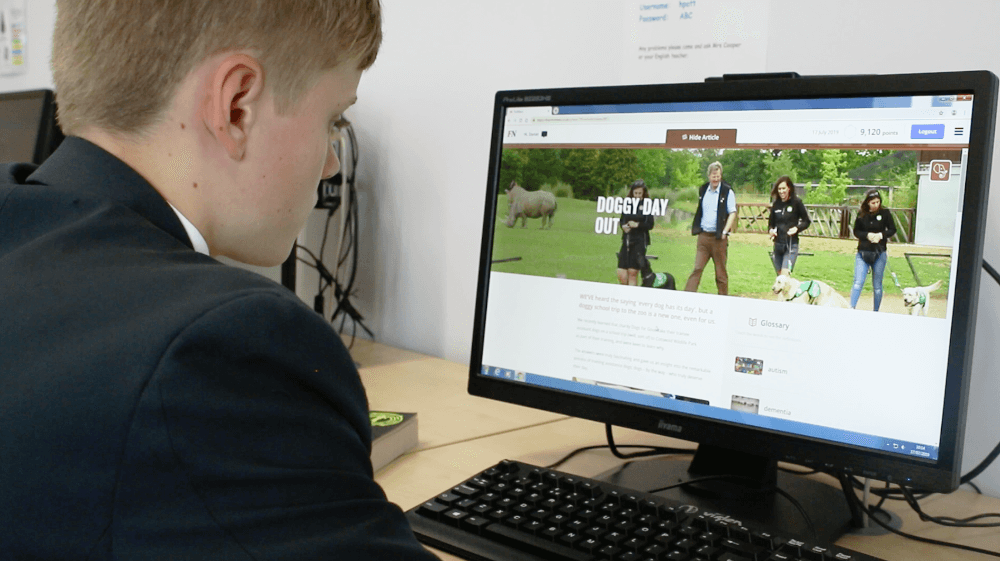 Through the iHub, we have seen some of our most reluctant readers of fiction become some of our most avid readers of news with an increasing confidence to express opinions about the issues that concern them and their futures. There are those students whose motivation for reading has also increased because they have a preference for reading in a digital format and also due to the points and badges incentives, receiving recognition from the school through awards assemblies and letters home to parents.
The key outcome is that news is now part of a weekly conversation in the curriculum between staff and students and that we are starting to develop a community of more globally aware and responsible, active citizens.
Try all of First News Education's products for free at schools.firstnews.co.uk/discover.