What is it?
GCSEPod is a first party, digital publisher of world-beating subject knowledge content for 27 GCSE subjects. The company is dedicated to improving the working lives of teachers and making GCSE learning stick. It takes an evidence-based approach and uses audio-visual 'Pods', differentiated by exam board, approved by subject specialists and endorsed by industry leaders, namely ASCL and PiXL.
Evidence shows a clear correlation between GCSEPod usage and impact on results; this is achieved by combining 'Study Smart' Pods with dual purpose, broad curriculum coverage that respects the learner and enhances the learning; now with formative diagnostic assessment.
---
GCSEPod is proven to engage students, consolidate subject knowledge and accelerate progress at the same time as – crucially – reducing workload. The company was established in 2010 and is trusted by 1500 schools at home and abroad.
Once subscribed, the price you pay covers access to all content, including unlimited streaming and downloading, there are no hidden charges to 'unlock' new content. The team asks its customers, and listens to the answers; they want to build positive lasting relationships.
GCSEPod has deep expertise in developing core content in a rapidly changing environment, not just quizzing (although this is important) but subject knowledge that can be retained and recalled.
GCSEPod promises to reduce teacher workload, and has heavily invested in four main areas. Here is a summary of just some of the functionality available to you as a subscriber… the full extent of what's on offer simply wouldn't fit here…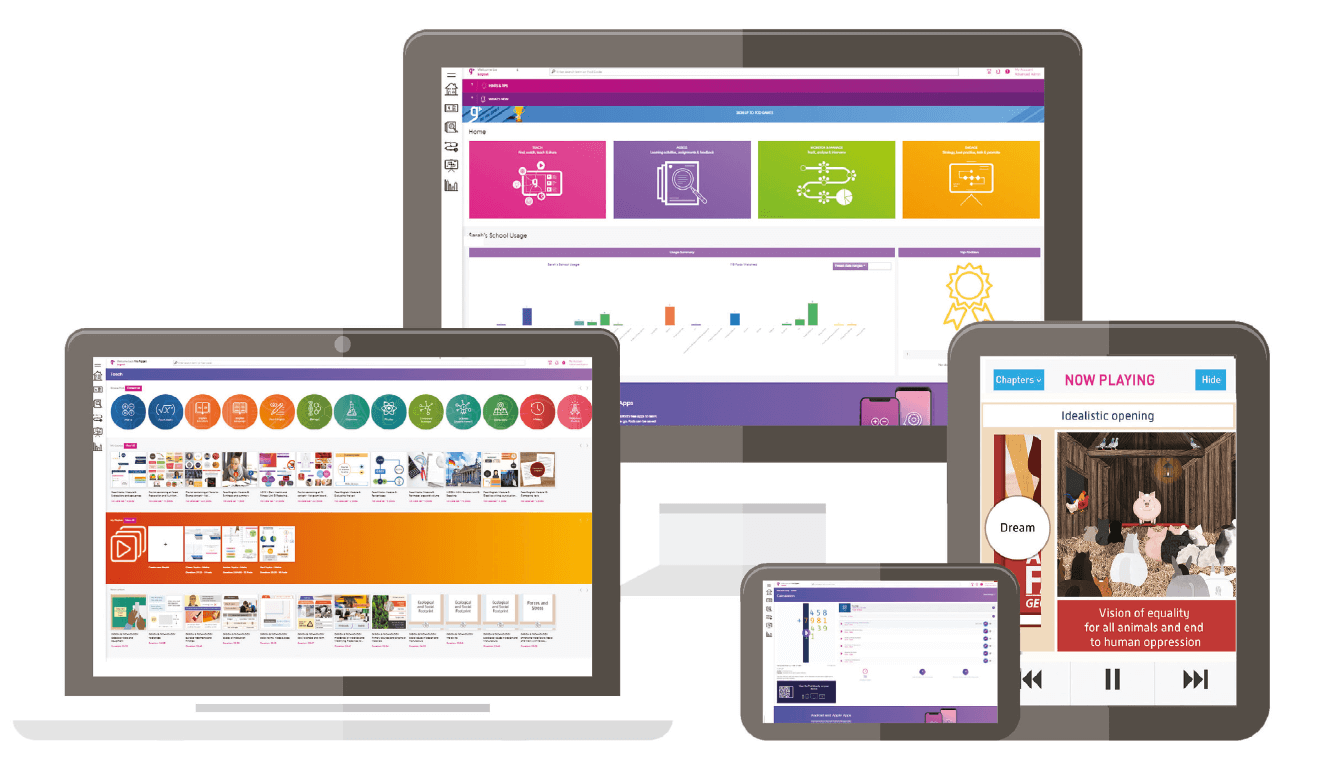 Teach
Study smarter not harder, with scientifically proven cognitive learning techniques.
GCSEPod has introduced six new Study Smart Pods covering interleaving, retrieval practice and spaced learning, helping you and your students to understand how to use GCSEPod to maximum benefit in these areas.
Create playlists using exam-filtered content for 27 subjects delivered through the unique 'Pods'.
Assess
The star of the assessment area is Check & Challenge.
Where other assessment systems are the equivalent of giving students a list of answers in the back of a textbook, Check & Challenge is more like giving every student a coach to help them navigate the answers; a personal academic coach, providing scaffolded support.
For the teacher: Formative diagnostic assessment with meaningful and actionable feedback. No wasted time and accelerated progress.
Monitor and manage
With GCSEPod you can review usage by user (teacher or student), group (eg Year 11 or Form 7B), individual and category (eg Pupil Premium). Filter by gender, subject and time period and export everything into Excel. Feedback data to governors, SLT, parents and Ofsted.
If you are looking for granular usage data with every Pod watched over a period, you can build a report by time period and subject and receive an Excel file with details on who watched what and when.
Data can be further analysed to find trends and patterns of usage.
Engage
GCSEPod engages students in a way that encourages confidence and self-belief – it has been called the 'Netflix' of GCSE content and students constantly say that "it doesn't feel like we are revising"!
In addition to all of this you are supported by the PodUp team who will coach you for the life of your subscription on how to get the best out of GCSEPod, and hopefully relieve some of the pressure you're under.
Get in touch to try GCSEPod for free and browse the library of free resources for subscribers and non-subscribers: gcsepod.com.
---
Need to Know

Support for lower ability, the 'underestimated third' and SEND students – Achieve Maths and English Pods, Pod transcripts, like having a teaching assistant 24/7, PiXL BuildUP
Middle achievement support in the form of (Past)Paper to Pod, independent learning and confidence building, support and push through Boost Playlists.
Stretch and challenge with Check & Challenge – no other resource contains this quality and level of questioning, making sure the top end are provided for.
---
"With GCSEPod the marking is done for me and I am automatically notified of any students who haven't grasped the learning objective. This tells me how much knowledge each student has, and the areas where they need extra support in a much more meaningful way."
Matthew Everett
Senior Assistant Principal, Cardinal Wiseman Catholic School
---
Contact
gcsepod.com 0191 338 7830 info@gcsepod.com @gcsepod @gcsepod