From the seventeenth century to the modern day, the National Army Museum tells the story of the British Army and the people who served in it.
Our free virtual workshops for primary schools cover topics from Florence Nightingale and Mary Seacole, Remembrance, the First World War and The Blitz.
Each workshop includes pre-filmed content, a live link up with the Museum's learning team and a digital resource pack.
Take a closer look at our workshops and our resources below and see how we can help you deliver engaging history content direct to your classrooms.
Poppies to Remember KS1 and KS2 virtual workshop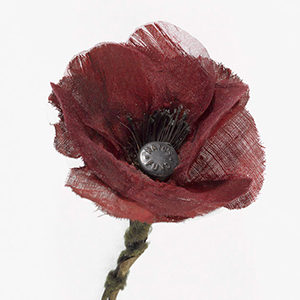 Why do we wear poppies? Each November, poppies are sold in schools, in shops and lots of different public spaces. This workshop gives learners the chance to explore why poppies are worn at this time of the year and how Remembrance symbols vary between different countries and faiths.
Investigate stories of Remembrance and the lives of men and women who served during the First World War.
Florence and Mary KS1 virtual workshop
Discover the historic contributions of Florence Nightingale and Mary Seacole and why they have been remembered, or forgotten, over time.
Discover more
To find out about the National Army Museum's full suite of digital workshops, free learning resources as well as our on-site workshops and gallery visits click here.
If you have any questions about our workshops or resources please email learning@nam.ac.uk.