UK Project Manager Tom Milner explains why F1® in Schools is the most exciting STEM programme available today
30 Second Briefing
Developed to introduce students to STEM subjects in the most engaging way possible – through the creation of a miniature F1® car – F1 in Schools is an educational project like no other.
Designed for teachers, informed by engineers, and endorsed by F1, this programme sets students on the fast track to STEM success and provides a lot of fun on the way there.
How does F1 in Schools work?
Creating their own version of an F1 team, students work together in groups of 3-6. Assigning roles and responsibilities, each individual takes ownership of a specific area, such as designing the car, manufacturing it, testing it, branding it, or even becoming the Team Principal and ensuring they have oversight of everything!
Once they have developed their car and project work, they are able to compete in our events, where they race against other teams, as well as presenting to a team of judges, comprised of industry professionals (and sometimes members of F1 teams!).
These events begin at regional level, progress to national, and, for the very best, culminate in competing against other countries in the Aramco F1 in Schools World Finals.
What skills does F1 in Schools teach?
A challenge rooted in STEM, but encompassing so much more, F1 in Schools provides students with an insight into an array of careers and subject areas – from marketing and sponsorship to financial management, alongside teaching technical skills such as how to use CAD (computer aided design) software and CNC (computer numerical controlled) machines.
And, with teamwork lying at the core of the challenge, students learn the importance of working with others to achieve a shared goal, while being provided with the freedom to flourish in their chosen area.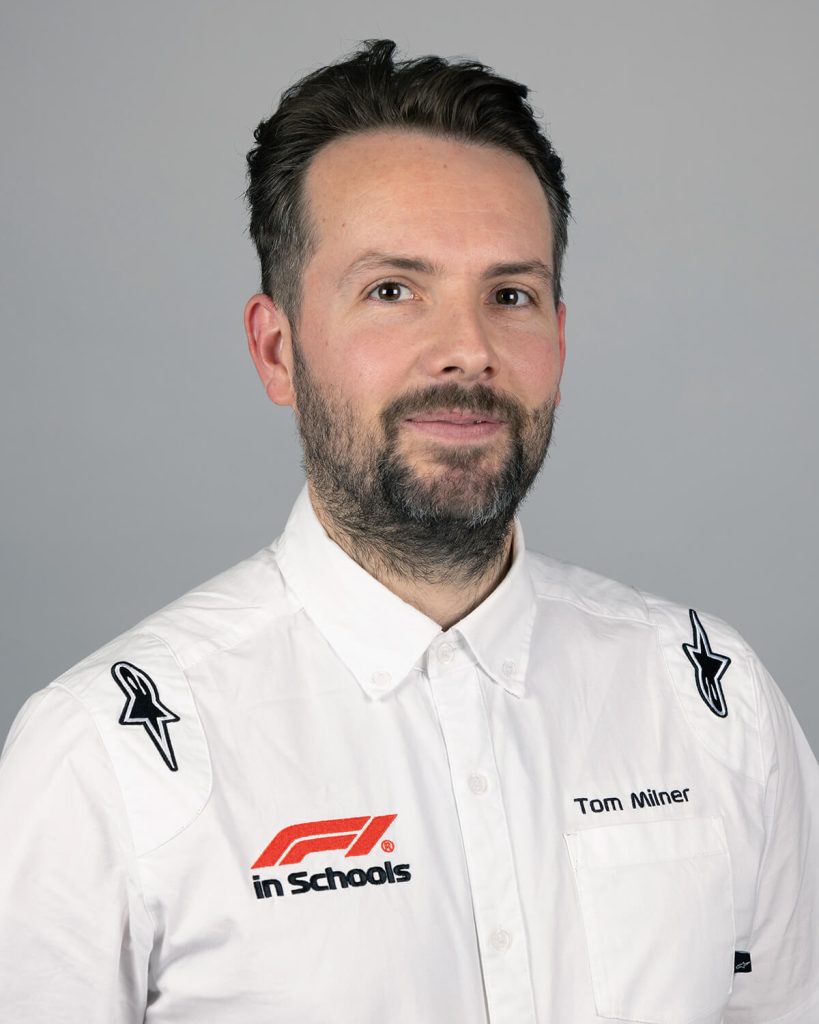 "F1 in Schools provides students with an insight into an array of careers and subject areas."

Tom Milner
Do I need to invest in equipment?
No. The only required purchase is the F1 in Schools Model Car Kit; this costs just £28 and contains the material needed to make the car chassis, along with wheels, axles, and more.
The kit can be purchased from our official equipment supplier, Denford, along with a range of additional products, such as a racetrack, but these are optional.
How long does it take to complete a project?
F1 in Schools can be approached in a way that works for schools and educators. Whether it is a regular extracurricular activity or a project that complements an existing class, you can create a timeline that fits your needs.
We recommend a minimum of an hour a week across the first and second half terms to ensure the students have enough time to complete each part of the project and build their car prior to the regional final.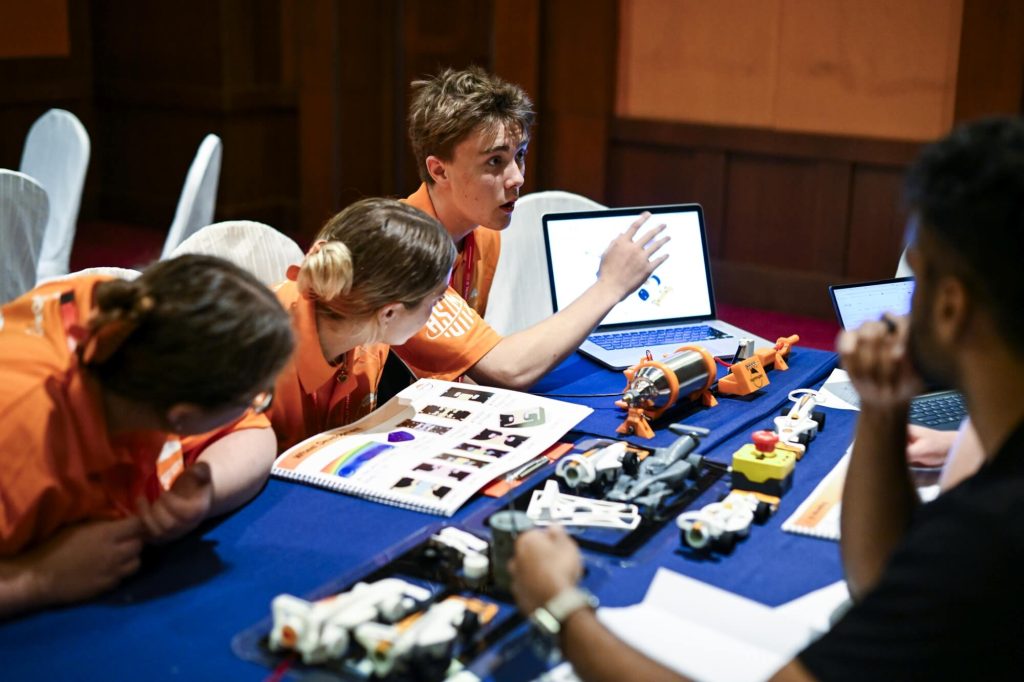 Are there any resources provided?
Of course! The F1 in Schools project is developed to be accessible to students and teachers of all experience levels.
Segmented into categories tailored to key stages of the national curriculum, each class has a detailed Competition Guidebook which contains all the information you need to get started – from how to create a show-stopping pit display to the details a team's engineering portfolio should include to wow the judges.
One-to-one advice is also available from the F1 in Schools team, and tutorials to support students with designing their cars using Autodesk CAD software are available to download as well.
Lenovo is the title sponsor of F1 in Schools UK.
Need to know
F1 in Schools is a not-for-profit educational challenge that sees students design, make, and race a miniature F1 car
The competition was founded in 2000 and is now active in 56 countries
Many students who have competed in F1 in Schools have gone on to successful careers within F1 teams and associated industries