Katharine Bailey, Director of Applied Research at CEM (Centre for Evaluation and Monitoring), Durham University, discusses the significance of value-added measures in the assessment landscape.
---
What are the ideals that lie at the heart of CEM's approach to assessment?
We are passionate about supporting schools to improve teaching and learning through the use of evidence.
We want to enable teachers to take advantage of high-quality evidence from assessment, to improve the outcomes for the young people that they teach. We focus on developing high quality assessments and relevant, actionable educational research to benefit the profession.
Research shows that good quality, baseline assessment is a truly useful tool for educators. A robust baseline assessment provides a teacher with an understanding of a student's ability and potential, throughout secondary education and to external examinations.
Why is 'value-added' such an important measure for schools to have and understand? Value-added is a fair measure of student progress. It doesn't focus solely on examination results but takes account of where each student started from and the progress they have made relative to other, similar students.
How do CEM's systems incorporate value-added, and what does this mean for schools? All our secondary and post 16 assessments include detailed value-added reports, which help teachers and school leaders identify over or under performance, share good practice, and monitor trends in achievement over time. This easy-to-use data can evidence success and assist with self-evaluation, performance and inspection.
Furthermore, knowledge of value-added performance subject by subject, along with teachers' professional judgement, can support teachers and heads of departments in tailoring the target setting and monitoring progress.
How do you expect the release of value-added data on results day to drive improvement for schools working with CEM? We want to support schools to get ahead with their planning for the new term, by having an initial understanding of their performance in real time.
In what other ways can CEM support and empower schools? In addition to providing baseline assessment systems, we share our own educational research, and help educators to challenge, question and understand the research that is available to them.
We are at the forefront of educational research, and have close links with the School of Education here at Durham University. We know that continued CPD is vital to ensure that teachers can make the most of tools and best practice ideas available to them, and so are strong supporters of the new Chartered College of Teaching.
The CEM blog is our fledgling resource to share our research and ideas, and I hope that all teachers will find something of interest and use on here.
We were saddened to hear of the passing of CEM's former director, Carol Taylor FitzGibbon, earlier this year; 'value-added' was a concept she was instrumental in developing – are you satisfied that her vision is taking shape as she would have hoped? Carol was inspirational and a formative influence for many CEM team members. I sincerely hope that we can continue her legacy of challenging for greater good.
We all passionately believe that our research and our monitoring systems can help schools improve their teaching and learning. And we're looking forward to continuing to support schools and develop our ideas to support evidence-based practice.
For more information about CEM visit cem.org, call 0191 925 0000 or email info@cem.org.
---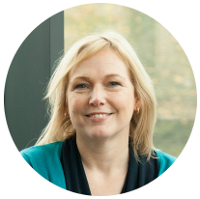 Katharine Bailey is Director of Applied Research
at CEM (Centre for Evaluation and Monitoring), Durham University