The Lowdown
Name
Booklife Match Funding scheme
In a nutshell
Book bands / Phonics / Accelerated readers
Match Funding is back! Book budgets have been tightened, so match funding is back to help you through this difficult time. We'll match your order total, pound for pound, and you get to choose the books!
Whether you spend £50 or over £5,000, simply place your order with us and we'll match your order total, pound for pound. It couldn't be easier!
For instance, if you spend £5,000, you'll receive another £5,000 worth of books on top. You can choose from over 500 book collections across our Match Funding range, from EY to KS2+, which you will receive without spending a single penny!
"Our school is in a deprived area, and it has always been our aim to inspire our children to develop a love of reading. With BookLife's amazing Match Funding offer, we have been able to expand our resources to further achieve this goal"

Julie Jones, Orchards C of E Primary School
This is not a one-time offer – you can use Match Funding as many times as you like and there is no minimum or maximum spend.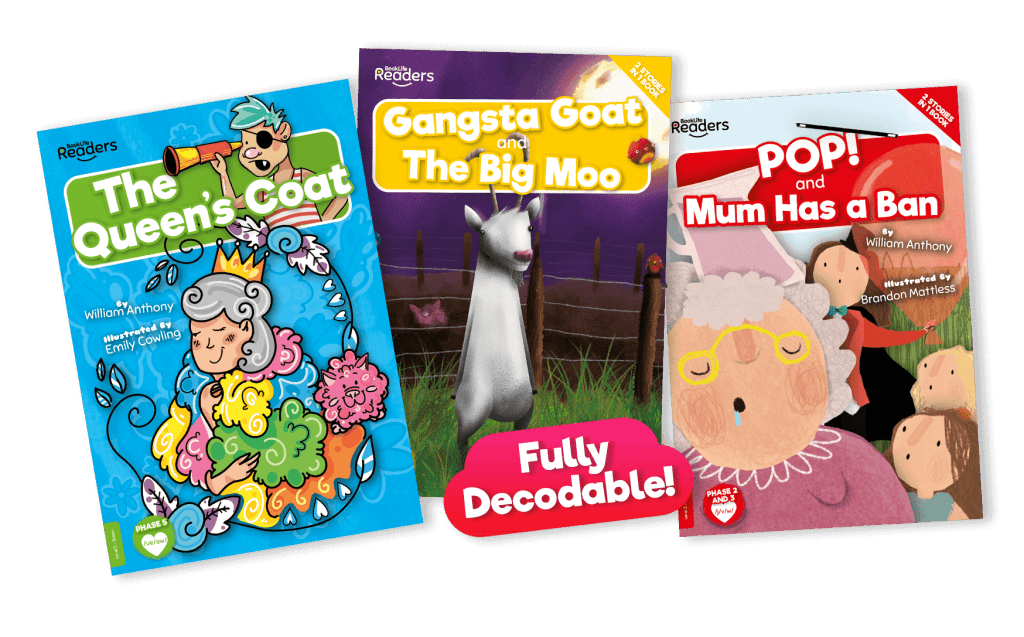 Our Match Funding range includes books from all the biggest and best publishers. You will find fully decodable phonics, fiction and non-fiction book bands, accelerated readers, author sets, graphic readers and so much more, not to mention our award-winning BookLife Publishing non-fiction!
"I know this will make an absolutely incredible difference to the experiences we will be able to offer and to the many families and children we will be able to reach"

Sharon Brown, Stars Day Nurseries
We hope to be doubling your book budget soon!
Need to know
However much you spend with us, we will match your order total. You can then choose how to spend that money within our huge Match Funding range.
To double your book budget, simply place an order through our website or over the phone at 01553 771995. We also accept purchase order, which can be sent to info@booklife.co.uk. After placing your order, you will receive a code to spend your matched order fund.
Our Match Funding range features over 500 book collections, from fiction and non-fiction book bands to accelerated readers, fully decodable phonics and more! View the catalogue on our website or we can send one directly to you.