Ortu Gable Hall Academy has a culture for technology which enables students to do their best work.
Adopting an approach where almost every year group has the chance to use industry standard technology in the music department has led to both individual and academic success.
We have consistently used our music technology suite and recording studio to produce some of the UK's most talented young musicians.
We are very lucky to have had the chance to nurture and produce some of the UK's top rising talent in recent years. In April, one of our esteemed students, Ruti Olajugbagbe, won The Voice UK.
While Ruti studied music technology at A-Level, excellent leadership from our music department enabled her to perform to the best of her ability, with technical support provided by Counterpoint IT services.
Ruti's natural music talent and learning how to work in the recording studio allowed her to produce the highest quality work. The media suite provided Ruti with the skills and knowledge to apply her natural creative talent to modern day music production.
Our award-winning talent also includes Louisa Johnson, who collected the top honours on X Factor in 2015, while others have starred in Hollywood movies – such as Hayden Keeler-Stone, who featured in Peculiar Children with Samuel L Jackson, in 2016.
Professional standards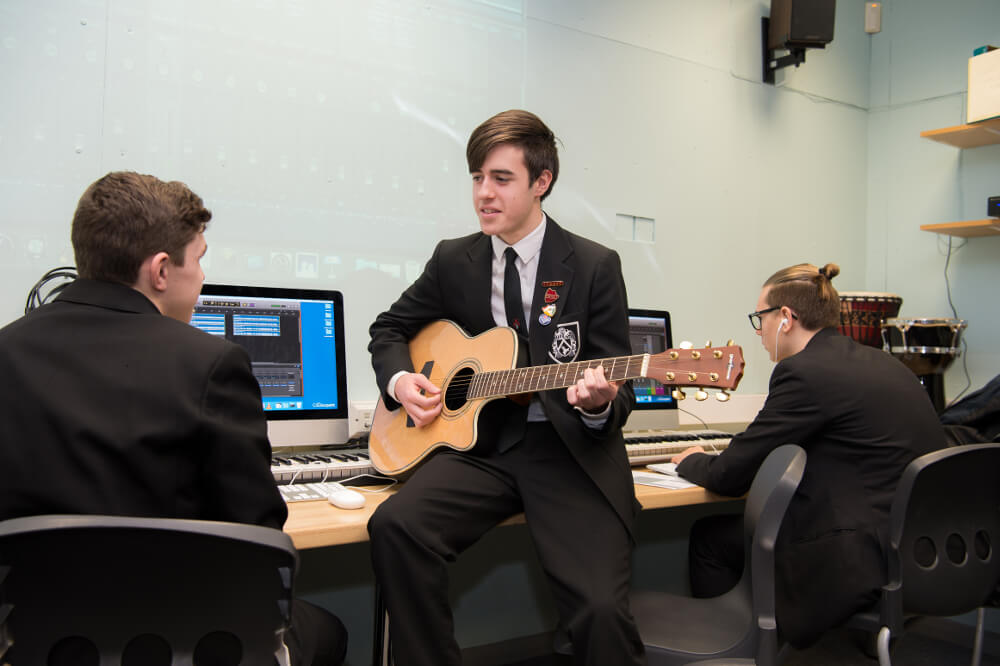 Access to industry technology has allowed our pupils to develop their skills to a professional standard across many areas of the music industry, including performing, composing and recording.
We aim to provide students with the tools they need to be ready to make an impact in the industry. Equipping students with the facilities required to be able to create music with industry standard technology has allowed them to focus on creativity, and on producing the highest quality music.
All this achievement outside of the classroom can be related to the success we have had during term time. We are proud to say that we have had a 100% pass rate for our GCSE students in music this year, and we continue to maintain a high level of academic achievement year on year.
Having media suites that allow learners to access their saved work easily allows them to continue where they left off straight away, wasting no time; getting the basics right can make the biggest difference to student success.
Long lasting, reliable machines with backed up work creates an environment where Ortu Gable Hall can provide a productive learning environment and achieve the very best for our students academically.
Organised and integrated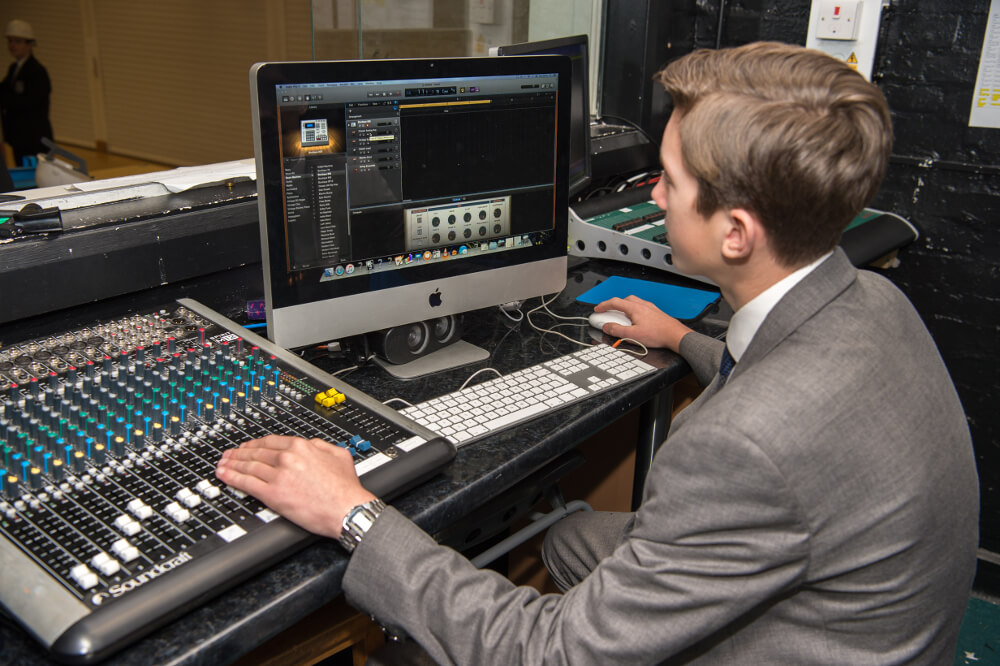 Technology is a big part of Ortu Gable Hall's culture; there are 1 in 4 computers per student across the academy, with two media suites and a recording studio available for learners.
Making sure the technology works seamlessly and operates in a Windows networked environment, is critical to productive class sessions and ultimately, student success. As Matt Thomson, a music technology A-level student at the school, says, "creativity can come at the drop of a hat, so it's important we can just load it up and get on with it."
The music department runs 100-minute classes three times per day. The sessions have to be well organised, integrating technology to ensure that the students' attention is kept on task.
Our high performing Mac suites enable learners to reach their full potential, rather than causing headaches for teachers and students, who are likely to grow disenchanted if the tech doesn't do what it is supposed to do.
Ortu Gable Hall's students use professional music composing software such as Apple's Logic Pro X and learn how to use this effectively within a classroom and studio environment.
These high-end applications, however, are generally only designed to be used on standalone machines requiring fast access to local computer disks to operate correctly.
Education, on the other hand, needs data to be mobile, available at any desktop and available in the recording studio to allow smooth and timely workflows in what is a time-scarce teaching environment.
Counterpoint's integration solution, EnhancedAD, and Ortu Gable Hall's healthy appetite for creative technology have made this possible.
We also run a roadshow every year where the students go out and perform their best work in local schools based on what they have learned in the classroom. This helps to build learner confidence in performing in front of large audiences.
Put simply, when the music technology works in the classroom, we can then focus on what we do best.
See for yourself
During their time with us, young people are equipped not only with the tangible academic achievements that Ortu Gable Hall's music staff are now able to help them realise, but also with practical industry skills and confidence.
The reliable music technology suites ensure that staff and students can focus on their creativity rather than on the hardware and software. This positive learning environment also allows students to build the skills they will need when working in professional recording studios in the future.
Looking to the future
We are excited to be attending the Bett Awards in January 2019 as finalists for the Impact Award. If you will be at the show, too, please do come and support Ortu Gable Hall Academy.
Ruti will also be joining us on the main arena stage at Bett on Saturday 26 January to perform her iTunes topping single 'Dreams'.
Do come along and join us; we hope to see you there!