Lisa Worgan, head of curriculum at Victoria Academies Trust and a contributor for LifeSkills Unpacked, explores the challenges facing educators as they prepare their students for the world of work and how Barclays LifeSkills can help to meet them…
30 Second Briefing
LifeSkills Unpacked is a week-long CPD event from Barclays LifeSkills, the free employability and financial capability programme, where educators can learn more about why investing in young people's core transferable skills is more important than ever.
1. The role of education is changing
As every teacher will know, schools have a constant focus on preparing learners for the world of work.
For many years now, education has been focused on learners "knowing more and remembering more" facts, information and building subject-based schemata (Adcock, 2021). However, as society and technology change the workplace, this type of knowledge alone may not be enough to prepare young people for their future and is a new challenge that we as educators must face (Husbands, 2015; Pearson Edexcel, 2019).
2. Employers need new skills from young people
Research conducted with employers has found that the most important skills required for effective contributions to the workplace are those of teamwork, communication, problem solving and leadership (ICAEW, 2016; Fajaryati et al, 2020).
These skills have always been important in education but due to the current pressures every school is under, finding space in a cramped timetable to focus on them is always a challenge.
If educators can carve out time though, the research is clear that the rewards for our young people will be the jobs of tomorrow.
3. The future of the world of work lies in sustainability
Businesses have a responsibility to tackle the future sustainability of the planet. We are at the start of what is being called a "green-skills gold rush" (Farrell, 2022) – whereby all businesses want to be green, and want their employees to have the skillset to lead in a way that is forward-thinking and innovative and considers the future of the planet.
Education has the power to help learners develop these core transferable and leadership skills, and to make better choices at the individual and societal level (Lutz, 2017; Fajaryati et al, 2020). By focusing on the core skills needed to adapt to the upcoming green economy, teachers can further develop their young people's ability to lead their unknown futures.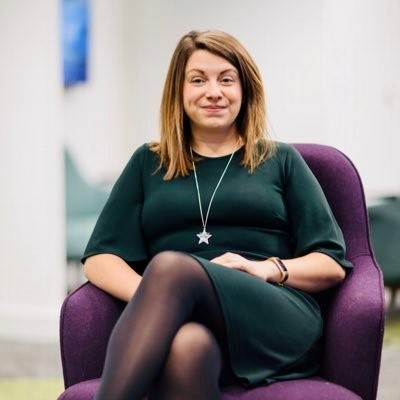 "By focusing on the core skills needed to adapt to the upcoming green economy, teachers can further develop their young people's ability to lead their unknown futures."

Lisa Worgan
4. Core transferable skills are also metacognitive learning skills
Whilst it is important that we focus on developing young people's core transferable skills for their future employability, these skills are also powerful tools for their mindset when it comes to their learning right now.
Young people's ability to capitalise on ideas and people around them; to self-reflect on how they have learnt most effectively; their ability to overcome challenges – all of these skills are not just about their future but also the here and now.
5. Discover more with LifeSkills Unpacked
To upskill yourself about the importance of core transferable skills, join LifeSkills Unpacked to build a greater understanding of the current skills gaps in the labour market and future opportunities for your students.
Hear direct from inspirational business leaders, organisations, career specialists and educators like myself to discover practical ways young people, from all backgrounds, can learn and develop core transferable skills to succeed in the workplace of the future.
Need to know
LifeSkills Unpacked will take place January 30th – February 3rd with new content released every day for educators to help build their understanding of core transferrable skills
Start the week with the live launch-day webinar
Hear from educators about how they're developing core skills in the classroom
Finish the week with the Unpacked takeaway guide
Barclays Bank PLC is registered in England (Company No. 1026167) with its registered office at 1 Churchill Place, London E14 5HP. Barclays Bank PLC is authorised by the Prudential Regulation Authority, and regulated by the Financial Conduct Authority (Financial Services Register No. 122702) and the Prudential Regulation Authority. Barclays is a trading name and trade mark of Barclays PLC and its subsidiaries. © Barclays LifeSkills 2023