Your Essential Primary School Resource Guide 2020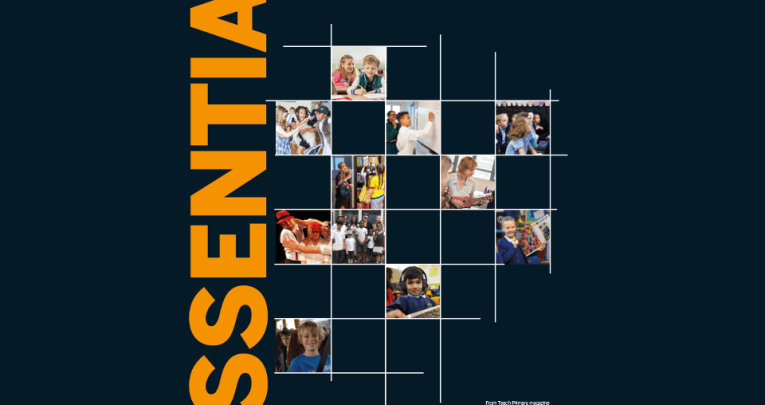 Teach Primary presents to you (in no particular order) 25 of the best resources your school could use this year, and for many more to come…
1 | Boost reading with Take One Book
What is it?
A book-based, process-led approach to teaching reading for meaning and depth of understanding. Subscription gives access to fully developed teaching sequences and supporting resources, which are customisable.
An interactive planning tool allows colleagues to produce joint planning and save individualised plans using the building blocks from the Take One Book framework.
---
2 | The Reading Journey from Just Imagine
What is it?
Launching in September 2019, The Reading Journey is Just Imagine's newly updated resource for supporting independent reading and encouraging reading for pleasure.
It comprises a website for teachers and free app for pupils. Available for IOS and Android, the app is a great link between reading at home and at school.
---
3 | Rising Stars History and Geography
What is it?
Rising Stars Geography and Rising Stars History are digital resources for Years 1-6, available as one-off purchases at just £50 per year group or £240 for your whole school.
Save time with the engaging planning, classroom resources, teaching slides and online assessments mapped to progression frameworks, and a range of creative outcomes.
---
4 | Bin It! to the BEAT from Mars Wrigley
What is it?
Help pupils learn about the values of keeping their local area clean. Bin It! to the Beat offers a free assembly, lesson plans and a fun memorable dancing animation.
---
5 | Love books with The Reading Realm iPad app
What is it?
An inspiring app promoting reading for pleasure! With over 150 extracts from stories, poems and non-fiction, the app offers a wealth of resources and interactive games!
---
6 | NST Travel Group – Specialist Provider of Educational Group Travel
What is it?
NST offers a range of value-for-money school trips, with destinations that have all been chosen with primary school groups in mind.
They organise all transport, accommodation and visits, tailor-making the whole itinerary to suit each customer's needs.
The range of engaging visits provides an ideal introduction to the world outside the classroom.
---
7 | Playground Science – Primary Science Teaching Trust
What is it?
This set of fun science activities for playtimes encourages children to explore the world around them – and develop scientific skills.
---
8 | Splats Entertainment – Live theatre
What is it?
Experience the joy of live theatre as pupils perform predesigned plays or circus shows exploring Shakespeare, eSafety, health and environment, or watch one of Splats' own.
---
9 | The CREST Awards by the British Science Association
What is it?
CREST Star and SuperStar Awards are an engaging way to bring science to life in your classroom.
By introducing students to real questions from the world around them, CREST allows children to build their confidence and problem-solving skills, using easy-to-run activities that require minimal equipment.
There are over 100 challenges for KS1 and KS2 available on the CREST website.
---
10 | Motivate to Educate from Kineara
What is it?
This unique school-support offer puts the wellbeing of pupils and their families first by bringing school, parent, and pupil together to bust through barriers to education.
---
11 | Trauma Informed Schools UK
What is it?
Practical skills-based training, underpinned by over 1,000 evidence-based psychological, medical and neuroscientific research studies.
---
12 | Curriculum Maestro from Cornerstones Education
What is it?
Curriculum Maestro is an intuitive, online curriculum solution for primary schools, academies and MATs.
Designed for teachers and senior leaders, Curriculum Maestro helps schools design, deliver and manage their whole-school curriculum effectively and with impact.
Its industry-leading functionality is expertly designed to reduce curriculum workload dramatically.
---
13 | Power English: Writing from Pearson
What is it?
The genre-focused writing approach to help your children write for pleasure and meet age-related expectations.
---
14 | Mastery Made Easy – Pearson Power Maths
What is it?
Maths is an adventure to immerse yourself in, and this whole-class mastery programme can spark curiosity and excitement, nurturing maths confidence.
---
15 | Educational Day Trips to Godstone Farm
What is it?
Godstone's schools program complements classroom learning for Reception and KS1 children. Its activities bring learning outside and mix it with a whole heap of fun.
---
16 | Match Funding for schools from BookLife
What is it?
Back by popular demand and now even easier! Just shop with BookLife for high-quality books and excellent resources, and the company will pay half your bill!
---
17 | Scout Adventures – Making Amazing Things Happen in the Great Outdoors
What is it?
With its expertise in informal outdoor learning, and world-famous Scouting heritage and values, Scout Adventures inspires generations of young people to reach their potential and learn skills for life.
With over 100 years' experience in character education the Scout movement has helped young people enjoy fun and adventure, learn new skills and become active citizens of the future.
---
18 | Music Education Solutions
What is it?
MES helps primary teachers teach music confidently, whatever their experience, with online courses, live CPD events, qualifications and the free Primary Music Magazine.
---
19 | Power of Reading Membership from CLPE
What is it?
It gives you access to over 200 detailed teaching plans, 1,500 examples of classroom practice and resources to build your English curriculum.
---
20 | One Education Business Management Services for Primary
What is it?
One Education is unique in providing a wide range of high-quality pupil support and business management services for primary and academies.
It helps leadership teams to achieve real improvements in pupil outcomes and support every child to achieve their potential.
---
21 | Free Teaching Resources from UK Parliament
What is it?
UK Parliament offers a wide range of free online and print resources, which link to the curricula and support teaching about Parliament, politics and democracy.
---
22 | Monkey World – Ape Rescue Centre
What is it?
At internationally renowned rescue centre, Monkey World, over 260 rescued and endangered primates are rehabilitated into natural family groups.
---
23 | Boost Wellbeing with 360° Schools Training from YoungMinds
What is it?
YoungMinds' 360° Schools training focuses on the whole school environment and helps schools find opportunities for every young person to cope with change and adversity, enjoy learning and look after their mental health and wellbeing.
---
24 | Boost Reading with The Week Junior Magazine
What is it?
The Week Junior is the weekly current affairs magazine trusted by teachers and loved by children.
With articles covering the week's big news stories as well as features on topics such as science, history, geography and the arts there's something to inspire every child in your class.
---
25 | Learn to Write with STABILO EASYoriginal
What is it?
The STABILO EASYoriginal handwriting pen is the first ergonomic pen designed specifically for left and right handers designed by scientists, approved by teachers* and loved by children.
It is part of a complete writing range from STABILO called EASY Start, all designed to make learning to write easy.