World Book Day 2022 – 8 easy World Book Day ideas for primary teachers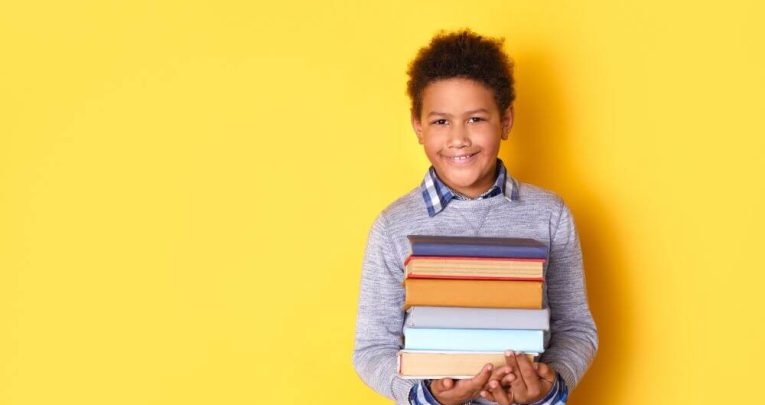 Eight educators offer up their ideas to help you get inspired for World Book Day (without dressing up!)…

by Teachwire
Eight real primary teachers tell us how they celebrate World Book Day in their classroom.
When is World Book Day?
World Book Day 2022 is on Thursday 3rd March.
---
World Book Day resources pack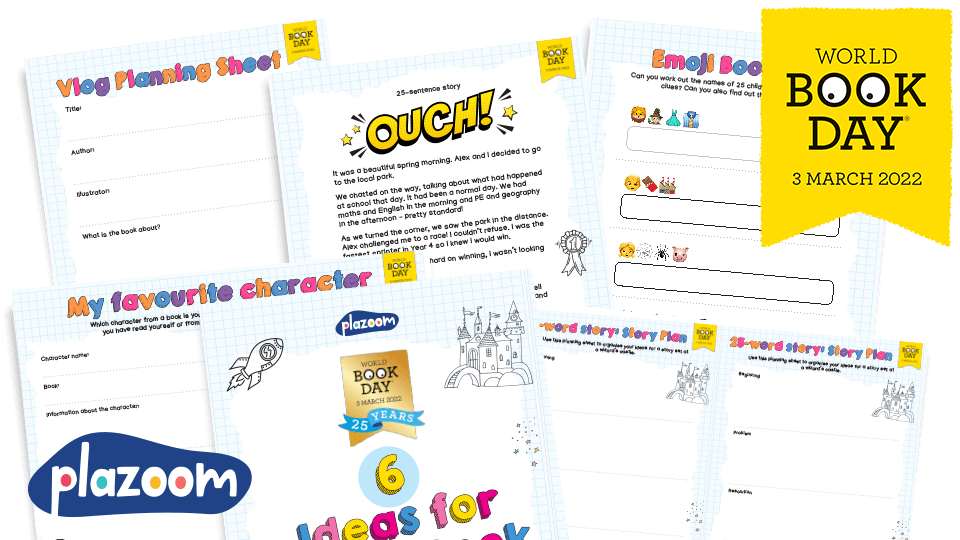 This free resource pack from Plazoom includes six brilliant ideas that can be used in KS1 and KS2 to celebrate World Book Day.
Ideas include creating a vlog about your favourite book, a 'Masked reader' guessing game, an emoji book quiz and more, with all the resources you need included in the pack.
Download this special resource pack here.
---
Make it a whole week
One day is not enough for us so we celebrate an entire book week. We theme all our lessons that week around a text and usually invite parents in to celebrate reading with us.
Laura Spring, deputy head and English Lead
Roydon Primary Academy, Harlow
---
This activity is great for getting children active on World Book Day while at the same time developing their vocabulary for character descriptions and their role in the story.
Go to a large space and split the children into groups. Using rolls of paper or sheets stuck together, ask one pupil to lie on the floor while the others draw round them.
Next, choose either a character from a story the class is reading together or, if the children have come to school dressed as a book character for World Book Day, use one of these. Ask pupils to write words to describe the character's physical appearance and personality within the outline of the body on the floor.
Jon Smedley
former teacher and founder of Teach Active
---
Ask pupils to think about what would happen if a character from one book met a character from another. This should spark some interesting discussions about what they might do or say to each other. Ask children to write some dialogue between the two characters they've chosen.
The lesson can go in a variety of directions from here – be flexible and run with pupils' initial thoughts. You should end up with some brilliantly quirky bits of fan-fiction.
Adam Parkhouse, senior teacher
Cantley Primary, Norfolk
---
Recreate the book you're studying in class by asking each child to create an A3 page that dives into a particular character, setting, message or illustration.
At the end of the day, compile the A3 pages into a book and add a child's version of the original front cover. Place the new version in the school library for others to view.
Jillian Reilly, deputy head of primary
GEMS Founders School Dubai
---
Perform elevator pitches about your favourite book
Give children one minute to perform an 'elevator pitch' about why their book should be added to the class or school library. They need to explain why it's a great read, what they learnt about writing from it and, if applicable, what moral lesson they learnt from the book.
This gets pupils enthused about their book and gives them practice with sequencing ideas and public speaking.
Matthew Lane, Y6 teacher
Hethersett CEVC Primary, Norfolk
---
I like doing "drop everything and read" on World Book Day. Everyone brings in a favourite book from home, including all the adults. At various intervals during the day I ring a bell and everyone picks up their book and reads, me included.
I then ring the bell again and everyone goes back to what they were doing. Last year the children loved it so much that we carried it on the following day as well.
It led to wonderful discussions about why we'd all chosen our books and the children particularly enjoyed hearing about the adults' reading choices, which ranged from a recipe book to a non fiction book about Roman artefacts. It also told me a lot about the reading preferences of my pupils.
Sharon Matthews, Y3 teacher
Walton-on-the-Hill Primary, Tadworth
---
We give children across our academy chain a stimulus to write a poem about (positive emotions, for example). Outstanding poems from each academy are selected for publication in a special anthology which is displayed in each of the schools involved.
Our aim is to inspire the pupils – the future authors sitting in our classrooms – to aim high and dream big. The anthology not only gives a purpose for writing, which drives the standard of work, but can ultimately lead to transforming the life chances of our pupils.
Ben McGarry, associate director of English
Outwood Grange Academies Trust
---
As part of a drive to improve writing outcomes, I organised a whole-school story writing activity. Each class put a picture of a main character, a setting and an interesting object in a box. On Monday, each class in school worked together to write the first paragraph of their story, using the character, setting and object they'd selected.
On Tuesday the box and first paragraph was passed to a different class who then wrote the second paragraph. By Friday there were 12 different stories on display in the corridor. We hadn't anticipated how excited the pupils would be each morning to see the next stage of their story appear.
Kathryn Burgess
functional skills tutor and former primary teacher, Cornwall
---
Find 18 more World Book Day ideas for primary teachers here and lots of resources for KS1 and KS2 here.