Classroom displays – Why working walls don't make classrooms exciting places to learn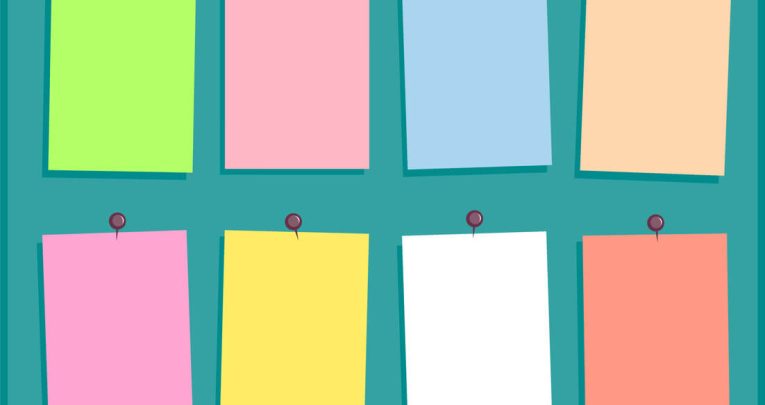 The trouble with working walls is that they make every class look the same…
READ ON TO DISCOVER…
Why classroom displays that are personal to each teacher may be preferable
Why working walls can look messy and out-of-date
Why outstanding classroom displays are about more than providing evidence
How dictating display ideas can demotivate staff
Read in 4-6 minutes…
---
I first encountered working walls about five years ago. My head at the time had heard about them being used in a local school and decided ours should follow suit and adopt them. He didn't want to be left behind when it came to the latest fad.
Overnight, our displays were deemed inadequate. He began the staff meeting with the words, "I am disappointed with the displays in the classroom and don't feel pupils are learning anything from them."
As you can imagine, staff were bemused. All the classrooms looked amazing and stunning. Displays were changed every half term, all six in every class, and were all very personal to each teacher and group.
Overnight, without warning, our displays were useless. The head continued by taking us to see a classroom with working wall displays in place. The deputy's class had been transformed (overnight?).
It was now a modelled classroom full of working walls, which, it was claimed, had been helping the children make excellent progress. We knew the displays were new and this was another game-playing exercise.
By the end of the week, all of the classrooms had to adopt the new working wall model. They had to look raw and edgy, based on those we had been shown. That meant nothing mounted, everything handwritten, paper pinned up at funny angles and overlapping the borders.
What the class had been working on needed to be instantly obvious to an observer.
Now the penny dropped; it was more to do with providing evidence than the actual learning. Of course, the head disagreed. It was a done deal, non-negotiable.
We had to have working walls for writing, maths, science, spelling and topic. They had to be updated every lesson and everything had to be taken down and started again – anywhere between one to three weeks.
Most of the time, boards were half empty and looked messy. They were often out of date because the teachers couldn't find time to refresh them.
But the head liked messy; it showed how current and trendy the working walls were. He claimed the children used them to aid their learning. We disagreed. We argued that updating so many display boards added to our workload and, contrary to what he thought, pupils didn't use the working walls to help them learn. Telling staff what displays to create, what they needed to look like and how often to change them demotivated us. We enjoyed having complete autonomy over our classrooms. Now that was gone.
Most teachers I speak to don't want to be told how to use their display boards in their classrooms. Standing in the middle of an empty classroom and pondering how to transform it into an engaging and inspiring place is all part of the fun of being a teacher.
I recently put up a display called the 'proud wall'; every child had a space to put up some work they had pride in. The pupils loved it. It had all sorts of work on it, including maths, writing, art, science and topic.
I was told that having pupils' work on display doesn't do anything to help them learn. I was quickly told to take it down because it wasn't a working wall; it had to be empty when the pupils walked in on the first day of term so I could put things up over the next few weeks.
My spelling display was interactive, full of activities the children could do. But it wasn't a working wall so I had to take it down. The working wall had to have that week's spelling on it and nothing else. It had to make the learning very clear to visitors.
Ironically, the children lost all interest in the display. But at least I ticked a box.
In some years, I have asked the class to help choose what the boards should have on them; it is their classroom after all. But when was the last time we asked children what they would like on their displays?
If the teacher doesn't own their classroom, they don't fully invest in it. Imagine being a pupil going through primary school where the displays always look the same. Consistency isn't always the answer.
The Fake Headteacher has taught in five schools across a 20 year career. Find them at headteacher-newsletter.com and follow them on Twitter at @fakeheadteacher.