Why Young Children Make Such Dynamic Learners, And How We Can Sustain Their Progress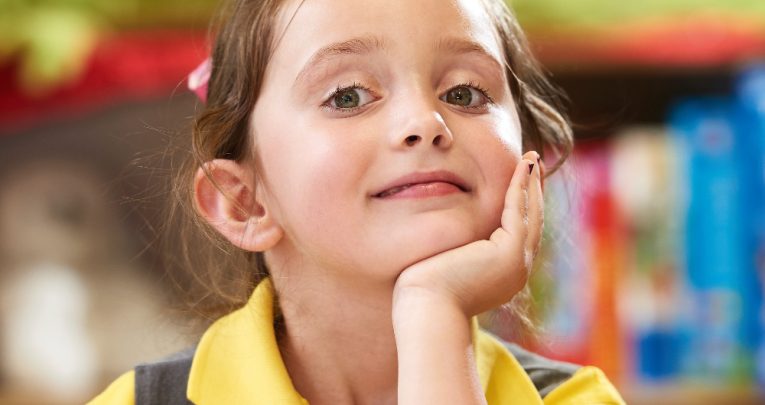 Want an innovative and inclusive organisation? Don't employ anyone over five, says Dr Richard Gerver
"We are trying to be a more innovative and inclusive organisation," I was told recently by a major technology company CEO. "We have smart people working for us, really smart people, but whenever we talk about simplifying our systems so that we can be flexible, more responsive or more creative, people just ask endless questions. What do we do?"
My answer may appear glib, almost flippant, but it wasn't: "Don't employ anyone over five years old!"
I spent my entire teaching career working in primary schools with nurseries and was always staggered by our youngest children and their ability to learn, adapt and change. It's funny really, recently the OECD, the organisation that publishes the PISA data, cited in its research that the links between future employment, skills and education are the same three traits that are the most important in current and future adult working life.
Since leaving teaching 10 years ago, I have been lucky enough to work across a number of sectors, and the more I see and hear about the 'skills gaps' we keep hearing about, the more I think about our youngest children – and the more I look back with real affection and respect for the job our staff do in our early years settings.
I must confess that I don't remember a huge amount from my teacher training, but I do remember a statement made by one of our lecturers, who provocatively informed us that children learn somewhere between 70 and 75% of everything they learn in their lifetime before they are five.
The more you think about it, the more you realise the truth in the sentiment behind that statement; most of us learn to walk and talk, to understand body language, facial expression and vocal intonation. We learn to make sense of the complex sensory world around us, all before we hit Key Stage 1!
Our children are amazing, and they'll need to be: the ones we are working with now could well live into the 22nd century. That is some responsibility. They will be the ones who must lead the world on to find new ways of running global economies and the planet's ecology.
What has consumed so much of my thinking in recent years has been how do we harness the abilities and talents of our youngest children so that they grow to become the people we need, the people we can be truly proud of? How do we ensure they are, to be blunt, better than us?
The answer, of course, lies with education, and primarily early years education. We don't need early years departments to do too much that is different, but we do need them to be fiercely protective of what they do, and more vocal about sharing that practice 'upwards', so that the whole education system can learn from it.
Of all the things we must be conscious of, perhaps most important is just how powerful failing and making mistakes is in the learning journey. Fear of failure is the single biggest issue in underperformance in education and in life.
I've seen incredibly talented athletes crippled by it, top students suffer from severe stress because of it and workplaces paralysed by it. As parents and teachers our primal instinct is to protect children from it and to promote 'getting stuff right'.
But if I've learnt nothing else in my time as a teacher, I've learnt this: you only learn from making mistakes, or realising you don't know something or can't do something.
Great early years settings are skilfully constructed to provide the emotional security and encouragement to try and to make mistakes. We underestimate sometimes how important the 'soft skills and environments' are in not only stimulating learning but also in shaping attitudes for life.
The more we fail and learn, the more our resilience grows; the greater our resilience, the more we galvanise our confidence and ability to overcome challenges. The more that happens, the more equipped we become to thrive in education and in life. The more skilled we early years educators are at developing that climate and process, the more chance our children have of changing our world and winning in theirs.
Richard Gerver is a bestselling author, speaker and broadcaster. You can find him at richardgerver.com and follow him on Twitter at @richardgerver.
Dr Gerver will be appearing at the OSIRIS EYFS Conference in London on 1 December 2017 – for 20% off your ticket, quote OsirisEY17 when booking via 0808 160 5160 or see osiriseducational.co.uk to find out more.