I visited Green Dragon on a Wednesday morning at the start of the final half term of the year and was met in reception by a stream of pint-sized clowns, acrobats and lions – Y1 children kicking off a new circus topic in style.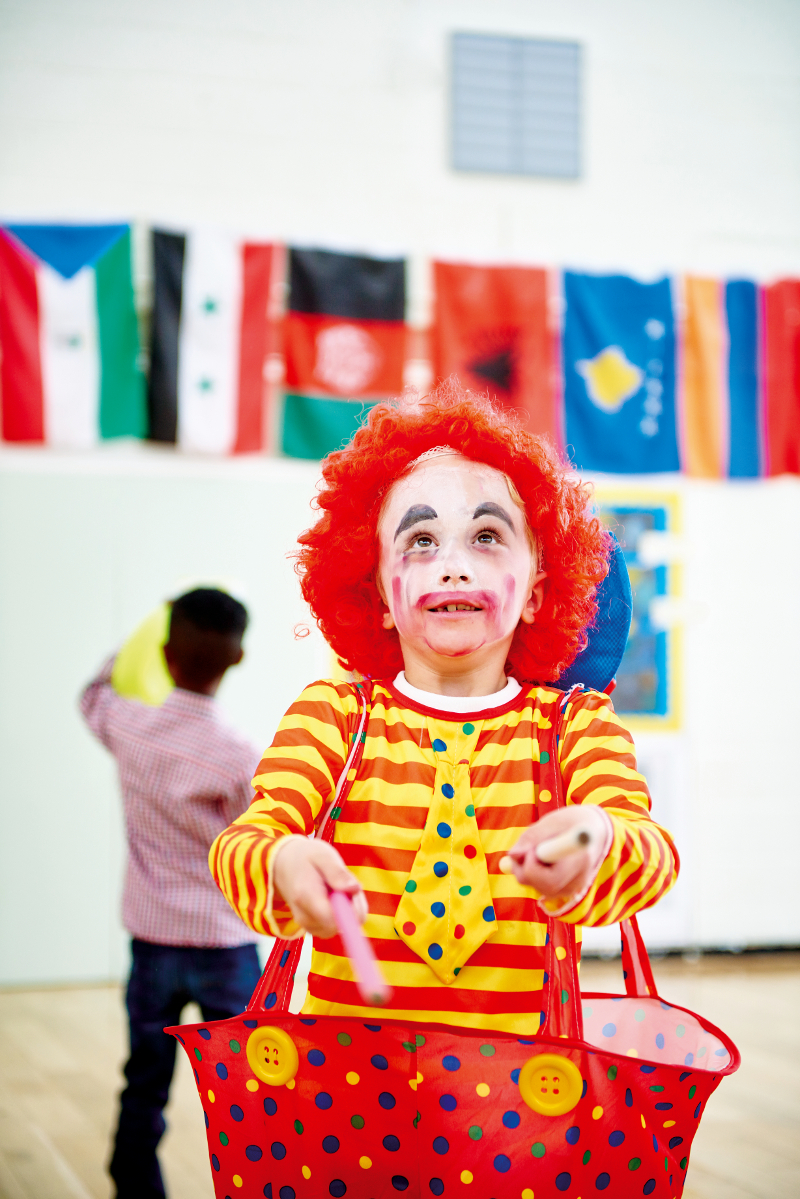 While I may have been slightly taken aback, none of the other children or staff batted an eyelid – apparently this isn't an unusual sight at a school that does things a little differently.
"When people come to look around, initially they're not sure of what to make of this strange school up a little side road", explains deputy head Lucy Barker. Headteacher Ben Foley agrees: "They think, 'Lots of teachers are dressed up as cowboys. What's going on here?'"
---
Name: Green Dragon Primary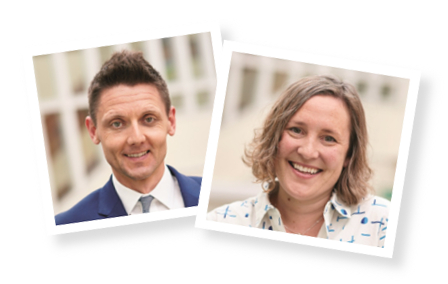 Headteacher: Ben Foley
Deputy head: Lucy Barker
Location: Brentford, West London
Ofsted rating: Good
Size: 450+ pupils
Extra info: Over half of Green Dragon's teachers have joined since 2013
---
What's going on is the International Primary Curriculum, a thematic, creative curriculum initially developed by Fieldwork Education as a result of working with oil company Shell's English-speaking schools across the world. It was deputy head Lucy that introduced the curriculum, more commonly associated with international and private schools, to Green Dragon a decade ago.
"At my previous school we went through a two-year process of writing our own curriculum. I came to Green Dragon as curriculum manager, with a view to doing the same, but I said, 'Look, it's taken me two years to write something for my old school, but we could pay a few thousand pounds to buy this incredible thing.' I'd researched the IPC and it looked really, really interesting, although there were hardly any schools doing it." In fact, Green Dragon was only the 200th school in the world to adopt the curriculum, which is now used by schools in over 90 countries.
1. Improving afternoons
One aspect of school life that encouraged Lucy to research an alternative curriculum was pupil behaviour, particularly in the afternoon. "There were streams of children outside the head's office after being kicked out of their classes," she explains. "They just weren't engaged in learning. The activities they were being given to do in history, geography, science all pretty much involved sitting down with a piece of paper and filling stuff in. There was no getting out of your seat and getting stuck into anything."
Core to the IPC's methodology is a distinct learning process that aims to make sure children's learning experiences are as stimulating as possible. Half-termly topics begin with an 'entry point' – hence the circus skills day in full swing when I arrived – and move onto a knowledge harvest, an explanation of the theme (called the 'big picture') and an array of engaging research activities.
The process culminates in an 'exit point' activity for every class. "That could be something like setting up a museum and making artefacts then setting up different stalls," explains Lucy. "The children have to become experts about a certain exhibit, then the museum is opened to their parents and other people in the school. Alternatively, they might put on a dramatic performance or make a film. Y3 finished their unit about natural disasters by making a movie about how to deal with an earthquake or what to do if a volcano erupts near your house. Children might put on a debate as their exit point, to argue two points they've studied, or they might make a big feast – Y5 have done that recently."
Whereas the school previously struggled with keeping children engaged, resulting in poor behaviour, the opposite is now true, explains Lucy. "We're now desperately saying to our teachers, 'Can you get something in their books please?'. Everything the children do is practical – they're baking things, doing science experiments, conducting an archaeological dig on the field because the teachers have buried fossils, building a Roman road because the teacher's ordered cement and stones and bricks. That's one of the huge differences between then and now – that practical application and experience."
This new way of working didn't go down brilliantly with all members of staff when Lucy introduced it ten years ago. "The oldest, longest-serving staff members thought it was brilliant, because it was back to how it was when they started teaching in the seventies – getting out the clay and playing all day," says Lucy. "But the teachers who had come through the national curriculum from the eighties onwards were petrified. They were used to teaching an hour of English, followed by an hour of history and an hour of science. Everything was so compartmentalised. But actually, if you're seven and you're only learning about something once a week, by the time you get your brain into gear to remember what you learn last week, you can't remember anything new. It was all so bitty."
Teaching the IPC has seen student behaviour improve dramatically. "Teachers don't really do any behaviour management in lessons now," says Lucy. "They don't need to. The lessons are so engaging and exciting, the activities are so fun, that the children want to learn."
The change in teaching styles has ultimately reinvigorated Green Dragon's teaching staff. "The exciting curriculum is what makes teachers want to work here," says Lucy. "It's challenging, but fun. We give people lots of opportunities to take the initiative for themselves and take the lead." Headteacher Ben adds, "Letting staff be empowered is so important. Job satisfaction and work/life balance is all over the press. More teachers than ever are leaving the profession. Teachers who are only in their second year are saying, 'You know what, I can go work in a bank for similar sorts of money and leave my office at 5pm without having to do work in the evening.' We need to make sure that staff feel empowered and trusted."
2. Personal goals
As part of the IPC, the school teaches its pupils character through the use of nine 'personal goals' – each represented by a superhero, such as Resilient Robin, Alex Aimhigh, Captain Confident and Inspector Inquisitive. "They are embedded throughout every single thing we do in school," explains Ben.
"The school already had Green Dragon personal goals, but I felt that they weren't talked about enough. On our January INSET day, a Monday, the whole staff, including the office team, teaching assistants and teachers, sat in the hall and came up with nine different traits. We wanted to get the children really excited about it so decided superheroes were the way forward. One of our Y5 teachers is a book illustrator so she went away and drew them, and on the Tuesday we opened the school after the Christmas holiday with every single member of staff dressed up as one of the characters. The parents and children wondered what on earth had happened to us over Christmas – they thought we'd gone crazy."
The staff now use the nine personal goals to inspire the children and encourage them to raise their aspirations. "Every single child in our school should be able to aspire to anything they want to – whether it's moving onto university or getting a great job," says Ben. "The superhero personal goals are all about decisions and character."
3. Difficult decisions
Green Dragon is based in a deprived area and many of its students come from challenging backgrounds, as Ben explains. "Many children come into school not knowing how to pick up a book. A lot of our white British children don't meet the early learning goal for speaking, whereas a lot of our EAL children meet that goal because they come from families who talk all the time. Our children are very deprived in terms of their language."
After he joined the school as head, Ben faced some difficult decisions about staffing. "There were some people teaching our children that struggled to provide the right models of spoken English and that wasn't working. It wasn't right. If you're not speaking standardised English – and I'm not talking about EAL people here, I'm talking about local white British people – how on earth are you going to be able to pick up the misconceptions of a white British child, let alone an EAL one?"
Despite the children's entry points, results are good by the time they reach Y6, and Ben credits the school's teaching methods and curriculum for that. Lucy agrees: "The opportunities that we provide open the children's eyes to the fact that there is a world out there," explains Lucy. "If we didn't take them somewhere every term, many of our children would not leave this estate, despite being so close to transport links to London."
Parental engagement in the school has historically been low. In the summer of 2008, at the start of its IPC journey, the school did a trial unit based around the Olympics. "Our entry point was a torch relay around the whole estate and parents came because their child was saying, 'I've done this thing and I really want you to come and watch'. That had never happened before." In the past, the school had invited parents to maths and reading workshops, but take-up was low.
"It was too scary for them I think," says Lucy. "A lot of them came here as children and felt that they were going to be made to look stupid, but coming into their children's classroom to eat pancakes in a pop-up pancake restaurant is a totally different experience." Ben adds, "To watch your own child present their learning to you is just amazing. We get lots of parents in floods of tears at the end of assemblies or presentations. They say to me, 'I can't believe that I didn't know what this school is doing and how confident my child is.'"
4. No recorders
While a larger proportion of the school's pupil premium funding is spent on support staff than ever before, Ben, Lucy and the school's governing board are keen to continue its extra-curricular offerings. "We have a Shakespeare company who come down every year to work with our Y6s on putting on a play using authentic language," explains Ben. Every child from Y4 to Y6 also learns a classical musical instrument, such as trombone, cello or clarinet.
"I don't want to sound rude, but we don't teach recorders," laughs Lucy. "We've had quite a lot of children go on to become phenomenal musicians. One of our ex students recently won a Mayor of London music scholarship and is being sponsored all the way through university." All KS2 students also have the opportunity to take part in sports activities before school every day, led by two sports coaches. Ben says, "In lots of schools there's a big gap between non pupil premium and pupil premium students, but our pupil premium children do very well here – if not better. I don't know what will happen when the national funding formula comes in, but that's the bit we want to keep – the music, the sports.
These are the things that drive us to want to work here. We don't want to go back to the days of having to use the money for Easter schools to make sure the children are ready for their SATs. Some schools do that, and that's completely up to them, but we don't. I would much prefer to work in a good school with outstanding features, then an outstanding school where the children have to come into school in the holidays. That's not what we're about. We're about giving the children the best educational experiences, rather than driving and driving and driving them." Lucy concludes by summing up Green Dragon's approach in one simple sentence: "We value the things that tests don't measure."
---
Pupil voice
Nasri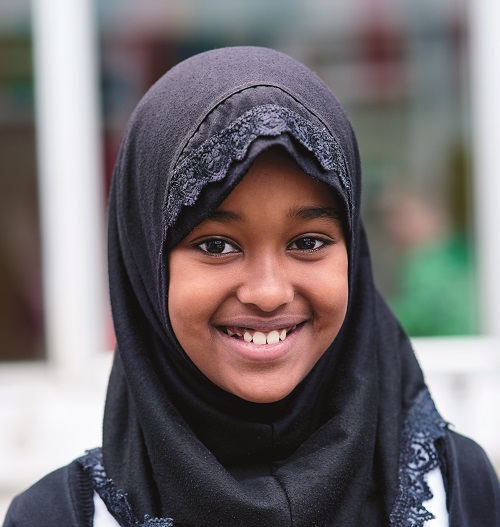 When we were learning about WW2, as an exit point our teachers took us to the train station like we were evacuees. It really gave us an understanding of how it would have felt for children.
Cyrus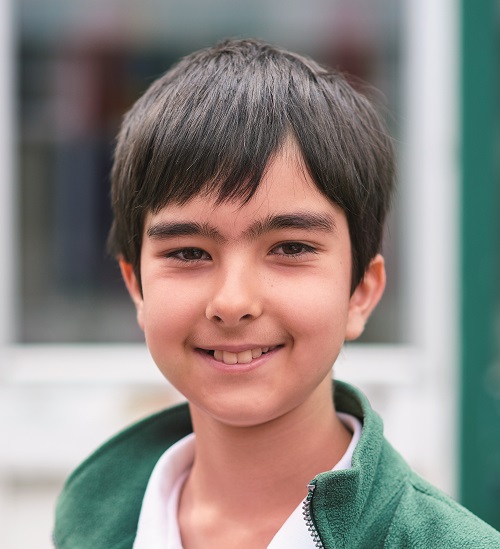 We go on lots of school trips to do with the IPC. For instance, we go to the British Museum and the Natural History Museum to find out about our projects. We get to learn about how everything works.
Iman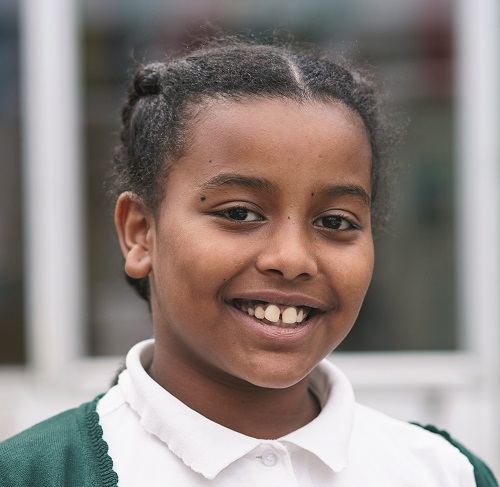 In Y4 we tried blowing into different mouthpieces. The one we were best at is the instrument we learn. Every Thursday Mr Goodall teaches us and at the end of term we put on a show.
Joana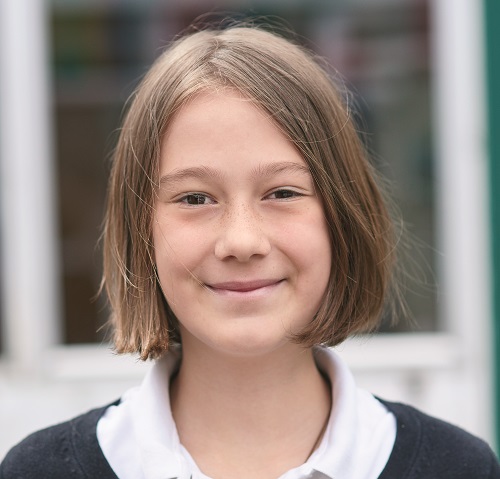 In drama club we prepare performances and show them to the school. I've been in two so far and we're doing another one, but I'm not going to tell you what it's about because it's a surprise.
---
Being the IPC
As Y2 teacher Gwen McCormack puts it, "There's doing the IPC, then there's being the IPC." Green Dragon has recently become one of only a handful of schools in the world to be accredited by the IPC.
"Accreditation is not just about how good you are at using IPC's 'stuff'," explains deputy head Lucy Barker. "It's about whether you are following its deep-rooted principles about brain-based learning and metacognition to change your entire school. We went through an extremely rigorous assessment process. We spent a year getting ready, compiling lots and lots of evidence, then in the summer term we had a four day assessment, led by three assessors. It was really hard work for everybody – a lot harder than an Ofsted inspection – but it definitely improved our teaching and learning."
Joining the small pool of accredited schools has benefited the school by enabling greater interaction with other educators. Headteacher Ben Foley explains, "We've had lots of people come and visit from all over the world – China, Holland, the States, South America. The IPC was raving about how we'd engaged the whole school community with our personal goal superheroes and lots of visitors have said they are going to take them back to their schools, which is wonderful. For me, it wasn't about being accredited – I'm not bothered actually. We got a nice certificate and went to a lovely open day in a very nice hotel, but it was about improving teaching and learning across the school and creating better outcomes for our children."
---
Meet the staff
Charlie Baines, Y6 teacher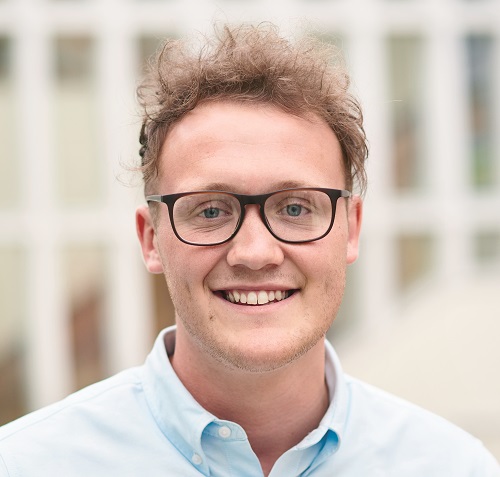 At this school everything is linked to the projects we're doing. We link our literacy and maths to give it a meaning. We think outside the box about how can we make this the best possible lesson and make sure the children are being creative and gaining life skills. They're going to learn, but also enjoy it, and I'm going to enjoy teaching them.
Liz Sylvester, Y5 teacher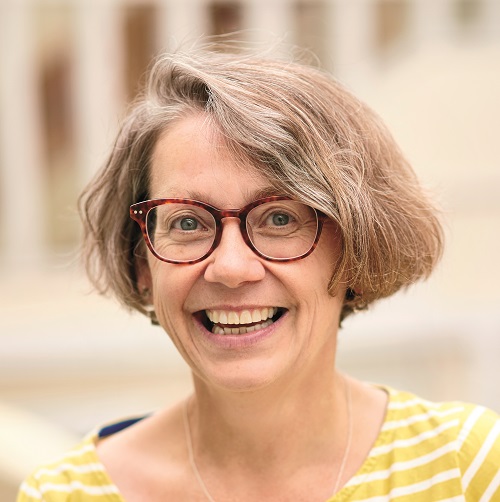 I hear all the time about teachers that are fed up because it's just too much. I can see past that by thinking about how I can make this the best career it can be. I'm a lot older than a lot of the staff, but I don't feel like it because I've got such enthusiasm. It's all because of this way of learning – it's exciting for us.
Gwen McCormack, Y2 teacher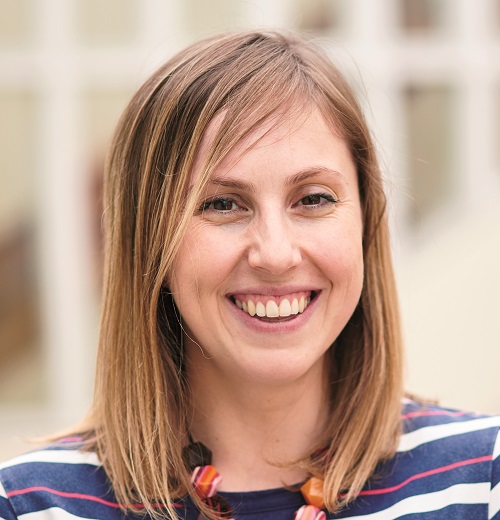 Not all of our lessons need a gazillion resources. The really exciting things happen at the beginning and end of our units but, in between, our lessons are very ordinary. We teach knowledge or a skill and the children go and practise it, but we think carefully about the lesson's purpose and link everything together. I wouldn't say we do way more work than other teachers.
Natalie Staples, Reception teacher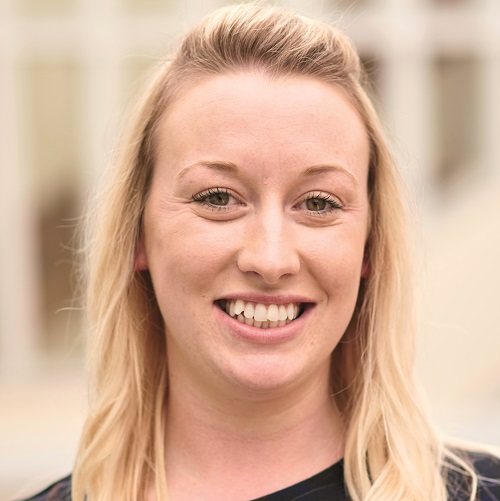 Everything we do is encompassed by our superheroes. During sports day some of my four-year-olds were doing hurdles. One child kept falling down at every hurdle and you could see that he just really wanted to give up. One of the children shouted, "Keep going! Be resilient like Resilient Robin". They had made that connection and they all cheered him on – it was really good.
Get FREE weekly updates, lesson plans and resources sent to your inbox!