We Cannot Have Courageous and Confident Teachers if they are Simply Passive and Compliant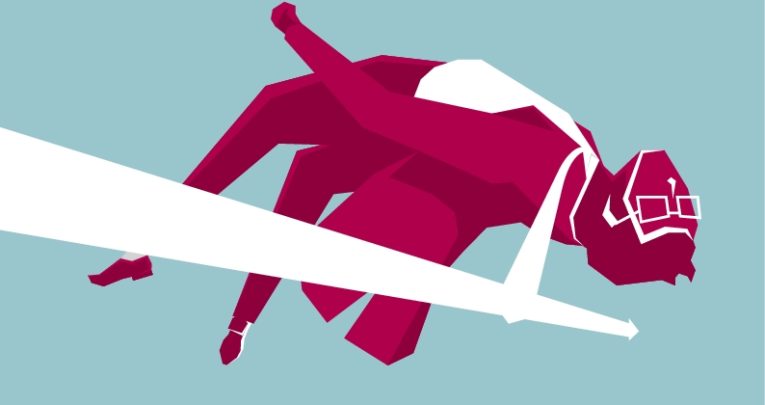 Give staff an environment that lets them see the lesson-gone-awry as a learning experience, rather than a reason to fear they're for the high jump, says Jeremy Hannay…
The straddle, the western roll, the eastern cut-off, the scissors jump ‒ all examples of techniques used very successfully in the high jump for decades.
While each approach had its own qualities and variations, they all had two things in common: firstly, you went over the bar facing it (albeit sideways sometimes) and secondly, they all, eventually, turned out to be wrong.
It took 72 years' worth of Olympic events before someone tried something completely different – going over the bar backwards. Dick Fosbury's gold medal in this event made this technique the definitive way in which the world teaches high jump. At Three Bridges, we have too have made drastic changes to how we do things (with no Fosbury Flops necessary).
The inspiration for how we now lead teaching and learning came from a variety of places – my time at Pinecrest PS in Ontario, Canada; a leadership trip to Singapore; reading and research in the area of professional capital; collaborative enquiry within our senior leadership team; conversations with the inspirational Dr Yeap Ban Har; and plain old frustration with 'the way it's always been'. More often than not, I hear the same things across the country – that teaching is improved through observation (with a sharp focus on teachers and teaching) and that extensive subject knowledge is crucial to being a good primary teacher.
Yet collaboration between teachers often comes secondary to compliance, with quantitative data dictating the effectiveness of teaching. These approaches on their own provide, at best, surface success. More often than not, they subtly yet quickly destroy schools and disengage our professional teachers.
Skill or will?
We began by asking ourselves whether a lesson gone wrong was down to the 'skill' or the 'will' of the teacher. It soon became clear that 'will' was the rarest answer to that question – which meant that we, as leaders, then had to point the finger back at ourselves. We had to question where the problem was rooted and how we could facilitate improvement.
So, while the teacher is the most important element in the classroom, it is our responsibility to provide the conditions under which she can be her best, all the time. We realised that our old approach of jumping over the bar forwards wasn't doing that at all, so we knew we needed to change. We moved our focus from subject knowledge to pedagogy; from teachers and teaching to learners and learning, and from compliance to collaboration and knowledge.
It may sound a little semantic, but the difference between 'What do I want to teach?' and 'What do I want them to learn?' can be what truly reshapes a school's culture. While the former places the responsibility and accountability solely on the teacher, the latter makes us all stewards of each and every child.
A focus on pedagogy
This change transformed our staff meetings into enquiry sessions, and created a culture of productive failure instead of a fear of failure.
We moved away from subject knowledge and examined pedagogy, beginning by investing heavily in resources for the new curriculum that levied the burden of content, allowing the team to focus on how learners learn best and what the teacher's role was in that new paradigm.
We devised planning and assessment tools to support the transition to the new curriculum and spent enquiry sessions looking at the most relevant and recent research about various topics. Together as a staff, we engaged with and reflected on best practice and the types of learning and teaching we wanted to see in the school.
Creating tight systems and continuity between classes was easy when we were all on the same page ‒ a page we collectively created.
A focus on learning and learners
The most effective way to move the quality of teaching on in a school is to redirect everyone's focus to learning and learners. We removed handcuffs like planning proformas and scrutinies, extensive marking and evidence routines.
We asked each other four questions about learning from DuFour's work on professional learning communities: 'What do I want them to learn?', 'How will I know they have learnt it?', 'What will I do if they already know it?' and 'What will I do if they struggle to learn it?'.
Rather than how long they'll be on the carpet or what the plenary will be, the common discourse now is about universal lesson design, lines of questioning or assessment for, and of learning.
Where there was once scrutiny, accountability and evidence measures, we have infused the team with time and trust. Our results have never been better.
A focus on collaboration and knowledge
What do you get when you provide teachers with a knowledge base, give them dedicated time and a structure to follow, then let them work without interrogation? The most focused and impassioned discussions about learners and learning I have heard in my entire career. We conducted lesson study in our school this year ‒ the lessons were collaboratively planned, and all the focus was on the learning rather than teaching. Teachers began seeking out and supporting one another to be their very best.
'Collaboration' used to mean having PPA at the same time or sharing planning, but lesson study creates a culture of confidence and humility, offering teachers a deeper understanding of what they're doing and why they're doing it – which in turn gives them the courage to stand tall against any educational 'flavour of the month'.
You can say it any way you like, but the plain and simple fact is that we cannot have courageous and confident teachers if they are simply passive and compliant. Constrained and monitored professionals do not make professionals at all.
While perhaps the most struggling teachers have been supported through regular analysis, everyone else has been shackled by it. It is not the way to grow a professional. It is not the way to build a school.
In the midst of one of the greatest recruitment crises in recent history, building the best schools and uncovering the best in our teachers will require us to stop going over the bar the way we always have done and begin looking for better ways. We need to have the courage to go over the bar backwards.
How to build capacity (and results!)
1 | Teachers as action researchers
Explore pedagogy and practice with teachers. Allow them to critique it and give them time to go away and have a play with it, then reconvene to discuss its strengths and challenges. Provide them with the autonomy to make decisions, to make mistakes, and to reflect on them.
2 | Teachers as collaborative enquirers
Involve teachers in action research in your school or in partnership with other schools. Allow them to interrogate learning and teaching effectiveness, letting them experience from the side of the room, rather than the front of it, how their learners learn.
3 | Teachers as reflective practitioners
Professionals need the opportunity to read, think, discuss, try and fail in a culture where making mistakes or having a poor lesson is seen as alright. It is from the 'lesson-gone-wrong' that the reflective teacher will learn the most. Celebrate growth and struggle with the same joy, and build in reflection for teachers and the entire team as part of the culture.
4 | Teachers as leaders
Create authentic leadership opportunities for teachers – supporting colleagues, working with other schools, delivering open lessons, contributing to curriculum development, leading some CPD or hosting workshops. Using the gradual release of responsibility, we are building both excellent teachers and the next generation of school leaders.
---
Jeremy Hannay is deputy headteacher at Three Bridges Primary in Southall; for more information, visit threebridgesprimary.co.uk or follow @ThreeBridgesSch.