Vic Goddard – "Leaders can't afford to betray the common purpose"
April 2022 has served up some vivid examples of just how important standards, consistency and a common purpose really are for leaders – and the negative repercussions that can quickly ensue once those qualities are abandoned…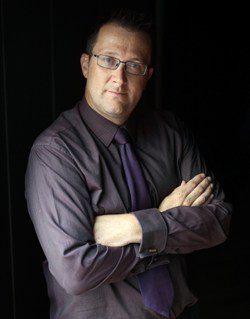 by Vic Goddard
I'm writing these words during a very strange few days for the country and our profession.
In just a single week, we've seen the Prime Minister issued a fine for breaking laws he'd been responsible for implementing; an MP blithely inform the world that at the height of the pandemic, 'a few glasses of wine' were being shared in school and hospital staffrooms at the end of difficult days; and the annual conference of the profession's largest teaching union conference creating unexpected headlines.
In one way or another, these three events all involve influential leaders. We all have our own expectations of what good leadership is, be it in our professional or personal lives. When those expectations aren't met by those in authority, it will inevitably have an impact.
Leadership expectations
Recent events have made me wonder whether the world has now changed so much that we need to expect different – having to battle my own long-held views to avoid saying 'lower', there – standards of behaviour.
Thankfully, we're seeing some positive, albeit slow, change across the wider world away from white, middle-aged men forming our default image of what political and community leaders should look like. (Yes, I'm aware of the irony of me writing that.) Yet while we might have moved on from the days when 'Great Man' theories of leadership held sway, we still need to consider the expectations we should have of our leaders as we advance further into the 21st Century, particularly in light of the challenges presented by the pandemic.
I often look at business-oriented books and articles, searching for parallels in my own professional life. That's how I came across a report produced in late 2021 by McKinsey – the world's largest and oldest management consultancy company – outlining what it saw as the five key priorities for business leaders after the pandemic.
According to the report's authors, the guiding principles of business leaders should revolve around focusing on sustainability strategies; leveraging the transformational potential of cloud computing; cultivating and developing existing talent; delivering outcomes more quickly; and operating with a clearer sense of purpose.
Personally, I haven't got the space to address all those areas, despite them resonating with schools as much as business organisation – but I do want to focus on operating with purpose.
Betraying the common purpose
When the going got particularly difficult over these past few years, I'd often say that having a purpose was a privilege. In a survey of employees contained in the McKinsey report, almost two thirds stated that COVID-19 had caused them to reflect on their purpose in life, while nearly half confirmed that they were reconsidering the kind of work they do.
Those sorts of findings have implications for all leaders. People who live their purpose at work are more productive than those who don't. They're also healthier, more resilient, and more likely to stay.
It's easy to see how behaviour from influential leaders that works against this kind of common purpose will generate disquiet. The country previously got behind the common purpose of controlling the pandemic, expending a great deal of collective effort and personal sacrifice in the process. The Prime Minister should understand that this is what's at the heart of the outrage many people are feeling over 'Partygate'.
When Mr Fabricant attempts to deflect media attention away from lawbreaking by government officials by attacking whole professions united in a common purpose, he should rightly expect a backlash (though I suspect he was rather happy with the diversion his remarks created).
And when the NEU plays into the hands of the mainstream media by allowing the genuinely important work they're doing to be overshadowed by a motion on the war in Ukraine, it shouldn't be surprised if members who want their voices heard on matters such as workload are left unhappy.
There's no doubt that post-pandemic, people are now placing higher expectations on leaders to behave in ways consistent with a wider common purpose. If we see evidence to the contrary reflected in their behaviour, then their leadership will – and indeed should – be called into question.
Vic Goddard is co-principal at Passmores Academy – as seen on Channel 4's Educating Essex – and the author of The Best Job in the World (Independent Thinking Press, £14.99).