Confessions of a primary school headteacher
While there's plenty of speculation about what headteachers actually do all day, we promise we have the same ultimate goals as teachers…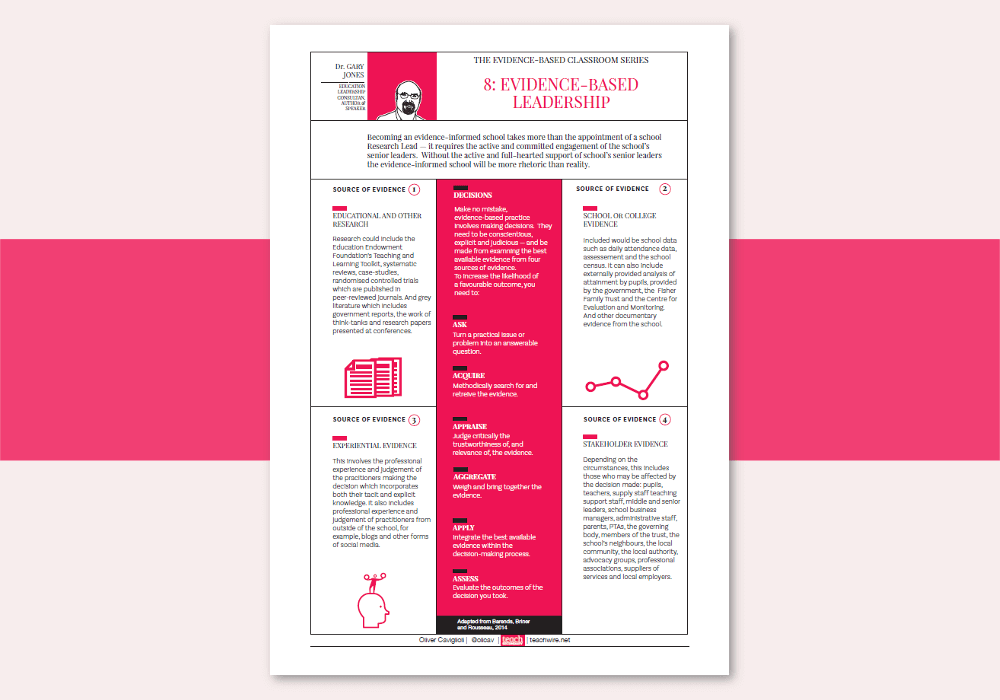 There's often a lot of speculation about what headteachers get up to. There can be plenty of misconceptions, false assumptions and – sometimes – accurate ones, too.
We might spend a lot of time in an office; not without good reason, though (usually). We might drink some tea and coffee and even get it when it's warm.
Just like teaching, every day is different, every day is a challenge, and every day is rewarding.
I spend a lot of time thinking about how things are going to be, how things can be tackled, and how things can be presented.
A bit like the iceberg illusion, a lot of this goes unseen and can get forgotten about or is a little bit unknown.
Really though, we still feel the same way as teachers about many things, and despite what might get assumed, we do remember a bit about what it was like to be in a classroom. #
What comes next is a series of confessions that hopefully will show that headteachers and teachers are not too dissimilar after all… 
Sometimes, I need a staff meeting like a hole in the head.  
Just because you disagree with a decision I've made, or I haven't acted on your suggestion, doesn't mean I didn't listen and think about your point of view. I have to think about everyone's perspective.  
Staff, like children, can be awesome. Staff, like children, can be challenging.  
Don't be afraid to ask for help and support. If you really need something to happen, I'll try my hardest to do it. Helping to make your lives easier and your work more fulfilling – when we can – is part of our job as leaders.  
Giving difficult feedback is one of the hardest parts of the job. It's necessary, though. It's all in the name of giving the children the best school experience we can, and that's why I do this job.  
Sometimes, if there are two very strong candidates for a role, it really does come down to who is a better fit for the class or team. 
I constantly wish I could do more to support children and staff better. Sometimes it's just not possible for a number of reasons. This doesn't mean I don't want it to happen.  
There's nothing better than watching a teacher at the top of their game being really in sync with their class.  
I'd love to give you more release time to help you to do your job. But I can't. I know that time is the most precious commodity, but between budgets and availability of cover, finding extra hours to have teachers out of class is difficult. It's frustrating that things have to come down to money rather than need. 
We might have a professional disagreement, but that doesn't alter my view of you as a person. I keep the professional and the personal separate. 
Sometimes, I don't want to come back to work after a weekend or a holiday either.  
It is a different job to teaching, but is just as rewarding. Watching others succeed is brilliant.  
I like it when people tell me I am doing a good job, just as much as you do.  
Don't underestimate how much I value the staff I am lucky to lead. It's ridiculous how good you all are.  
Coming to your classroom isn't always a bad sign. I like being with kids and in lessons too.  
If you want to know what the job entails, then ask. I love people who are happy to get stuck in, shadow and help with some of the work! 
Hopefully, that gives a little bit of an insight into the mind of a headteacher.
We're really not trying to make your life more difficult or give you more work all the time.
We both want the same thing – what's best for the children; it's just sometimes we can come at it from different viewpoints.    
In our hearts, headteachers are still teachers too. 
The writer is a primary school headteacher in England. Follow them on Twitter @secretHT1