UN Reports That Half Of World's Refugee Children Are In Primary School And A Quarter In Secondary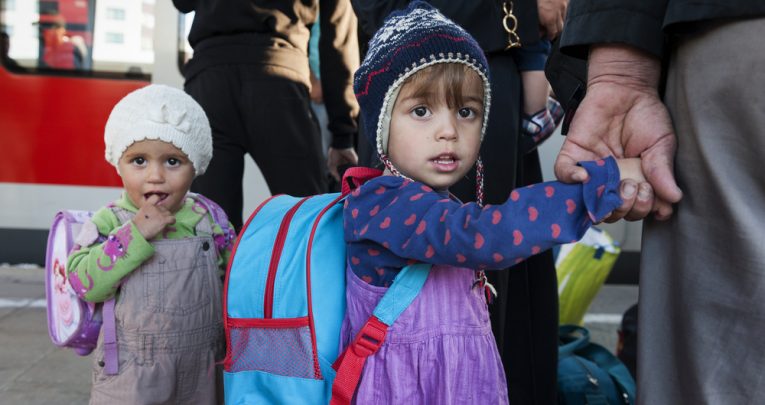 Figures accompanied by four recommendations for world leaders regarding refugees' right to education

by Teachwire
A new joint report from UNESCO Global Education Monitoring Report and the UN High Commission on Refugees (UNHCR) states that refugee children are over five times as likely to be out of school, compared with other children.
The 'No More Excuses' policy paper [PDF] details how globally, 50% of refugee children are in primary school, and only around 25% of adolescent refugees in secondary school, with significant discrepancies between countries. The highest refugee enrolment rates average around 80% in Egypt , Iran and Yemen, but drop to 40% in Pakistan and 50% in Ethiopia.
Access to secondary education in a number of countries is lower still, with less than 5% of 12 to 17-year-old refugees enrolled in secondary education in Kenya, Pakistan and Bangladesh. Early years enrolment seems to fare worst, reaching just 7% in Turkey.
According to UNESCO Director-General Irina Bokova, "There are unprecedented numbers of forcibly displaced populations putting huge pressure on education systems – but for these children and youth, education is especially important. By simply being in school, they are better protected from trafficking, illegal adoption, child marriage, sexual exploitation and forced labour."
Commenting on the difficulties of collecting information on population in transit, UNESCO GEM Report Director Aaron Benavot said, "What little we know is mostly about those living in camps – yet more than half of the world's refugees reside in urban areas, where even less is known because information systems aren't tracking them. We need to know who they are, what they've been through and whether we're effectively responding to their needs."
Other observations in the policy paper include the finding that in Iraq in 2015, only 32% of internally displaced children and adolescents received access to any form of education, and that the issue disproportionately affects girls. The paper cites as an example the education dropout rate among refugee girls in Pakistan, which researchers found reached as high as 90%.
The paper concludes with four recommendations for governments and organisations around the world when supporting the needs of refugees and internally displaced people:
• Enshrine the forcibly displaced people' right to education in national laws
• Ensure that national education systems include displaced children and youth
• Provide flexible education options able to meet diverse needs
• Ensure that there's an adequate supply of trained and motivated teachers
For more information, visit www.unhcr.org.uk or follow @UNHCRUK