"There's Extraordinary Inequality In The UK" – Sheila Hancock Knows How Education Can Change Lives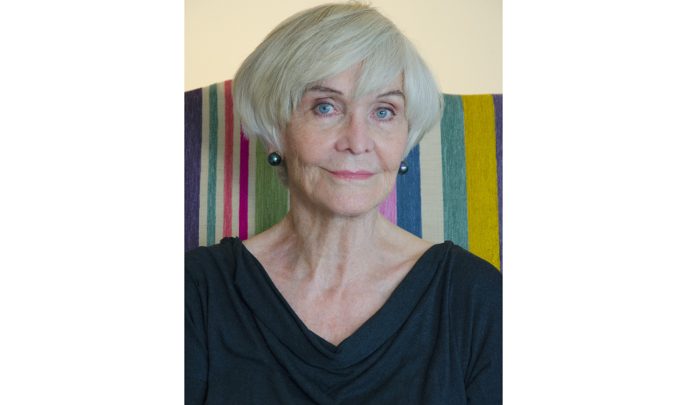 The actor and author understands firsthand the transformative power of school, because at the age of 11, inspirational teachers changed her life

by Teachwire
As a wartime child, and also the daughter of a publican whose work meant a lot of relocation, I went to school all over the place.
I think my first steps into education were taken when we lived in King's Cross; I was sent to a convent just up the hill from us, but I was frightened of the nuns, so eventually I was taken out of there and enrolled at another convent, in Holborn. I seem to remember a classroom somewhere in Berkshire, and a couple of different schools in Bexley Heath, too.
Constantly moving around was very difficult. One is constantly having to start again and make new friends – and the impact of this was particularly acute when I was evacuated for the first time (it happened to me twice), at the age of seven. Someone stuck a label on my coat and I was put on a train; I didn't know where the hell I was going. And when we all arrived, the local people didn't like us, because we overcrowded their schools and besides, our strong, Cockney accents meant they couldn't understand a word we said, and vice versa. That's at least partly why I'm so hugely sympathetic towards children arriving in our schools at the moment from overseas – the language issue can be so upsetting.
A different world
So all in all, my early education wasn't a great experience. In fact, it was a bit of a mess, really. But at the end of primary school, I won a scholarship to grammar school (because this was before the Education Act, and people like me didn't go to grammar school otherwise).
I was incredibly lucky, and had inspirational teachers there, like Miss Tudor-Craig, who introduced me to classical music, which was the greatest gift, because it's now my great joy and solace. And I was able to explore literature, too – we didn't have any books at home, apart from some that were bought for me by my lovely Aunty Ruby, so the library was hugely important for me, and I am a fierce campaigner to keep libraries open in this age of cuts and austerity.
Those teachers opened the doors of my mind; they were like creatures from another world to me, and they showed me what was out there. They even organised for me to stay in France when I was perhaps 13 or so, with a lady whose husband was a director of la Comédie-Francaise.
It was a transformative experience – I went to art galleries, and the theatre; I drank wine, and learnt that olive oil isn't just for cleaning your ears. All in all, during the course of my education I had some remarkable women who changed my life, and I'm eternally grateful.
The university challenge
I was a bright student. Indeed, I did so well in the General School Certificate that the staff wanted me to try for a state scholarship to university. But I didn't know what university was; it was as simple as that. I knew nobody in the world, apart from my teachers, who had experienced university, and I just wasn't able to imagine it.
My dad, an intensely intelligent man who had to leave school at the age of 13, as did mum, was incredibly driven on my behalf; but even he wasn't able to persuade me. I went to drama school instead, and it's something I regret to this day.
When my daughter got a place at Cambridge I think I got more out of the whole experience than she did; I used to 'visit' her, just to breathe the atmosphere. And being Chancellor of Portsmouth University recently, for five years, is probably what I think of as my biggest achievement.
Education is so vital. I know first hand just how it can open doors, and so for me, being patron of a programme like DigiSmart, which aims to raise literacy skills for disadvantaged pupils in primary schools, is totally a matter of principle.
I am passionate about it; because there is extraordinary inequality in our country at the moment, and children are being left behind. But if we catch them early enough, they can leave primary school on the same footing as their more-privileged peers. And lives can be changed.
Sheila Hancock is an actor and author, and patron of DigiSmart, a charitable programme that uses a combination of books and technology to help prevent disadvantaged children from leaving primary school without the literacy skills they need (digismart.net).