The #WomenEd Movement – Where It's Been And Where It's Going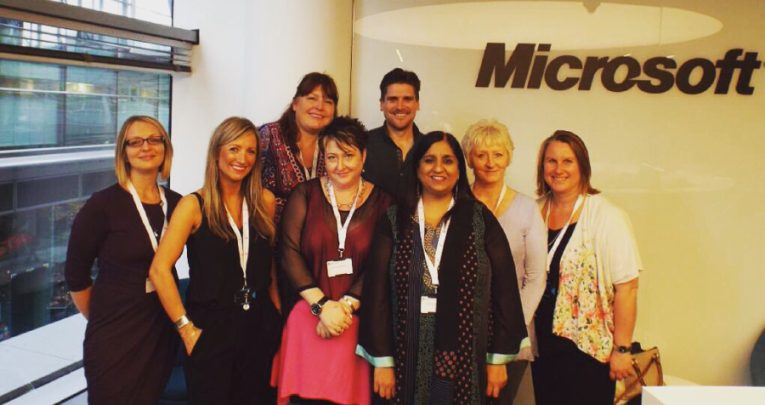 Vice principal and #WomenEd co-founder Hannah Wilson looks back on how the grassroots movement aimed at promoting diversity in school leadership first came into being, and updates us on its progress so far… Since Spring 2015, social media has been alive with tweets, blogs and discussions about gender equality in the education sector. Staffrm alone […]
Vice principal and #WomenEd co-founder Hannah Wilson looks back on how the grassroots movement aimed at promoting diversity in school leadership first came into being, and updates us on its progress so far… Since Spring 2015, social media has been alive with tweets, blogs and discussions about gender equality in the education sector. Staffrm alone has over 150 posts exploring this hot topic that has polarised the Twitter community.
The systemic barriers inhibiting leadership opportunities for female are complex. Preferred leadership characteristics, career parents juggling childcare and career development, career gaps, unconscious bias, lack of Governor training and lack of part-time leadership opportunities and co-headship roles are just some of the issues cited by our community.
The current picture
First, some statistics – starting with the proportion of women in secondary headships across the country over time:
• 2012 61.0% of teachers, 37.0% of heads • 2013 63.6% of teachers, 36.4% of heads • 2014 63.9% of teachers, 37.1% of heads
For primary headships, the national figures look like this:
• 2012 86.0% of teachers, 70.7% of heads • 2013 87.4% of teachers, 71.8% of heads • 2014 87.0% of teachers, 72.3% of heads
The Unconference
Six months of virtual discussions culminated in a day-long event 3rd October 2015, when 220 existing and aspiring female leaders came together to collaborate and share their experiences face-to-face at the inaugural #WomenEd Unconference.
60 delegates volunteered to facilitate professional learning dialogues, lead sessions and deliver key notes. Our themes at the event included 'Confident Leaders', 'Diverse Leaders', 'Wider Leadership' and 'Juggling Leadership and Life'. The keynote speakers included Sue Cowley, Jill Berry, Bennie Kara and Summer Turner, who have all carved their mark on social media over past year in raising the voices of female educators.
To help us build on the impact of the Unconference and grow the #WomenEd community, Microsoft subsequently commissioned an independent Yammer network for us to use as a platform for networking.
The inclusive leadership community it's helped to foster is now expanding rapidly. Why not join one of our monthly #YamJams (similar to a Twitter Edchat)? It's a brilliant platform for networking with other aspiring and existing leaders nationwide and beyond as we gain international attention.
Our mission
As a collaborative network, the values of #WomenEd have evolved as the community grows. Our main mission, however, is now concrete – to inspire and empower more women in education to become leaders.
We have also identified a set of principles that we call 'The 7 C's', in accordance with which we will aim to:
• Clarify the issues • Communicate the solutions • Connect existing and aspiring leaders • Create an inclusive and interactive community • Collaborate and share experiences • Challenge the systemic barriers; • Affect change, by collating evidence demonstrating the impact of inclusive/ diverse leadership models
Regional Leaders
#WomenEd was founded by seven educational leaders from various backgrounds and sectors. To increase our capacity and our reach, we have since recruited 60 volunteers around the country to co-lead our activities in 12 regions across the country, including Scotland and Northern Ireland.
Together, we plan to identify and meet the local needs of women in education, and create a series of bespoke regional events.
Throughout the spring term, our volunteer Regional Leaders will be connecting and collaborating at a series of Orientation Days, where they will identify regional priorities and plan regional activities. The 12 regions each have their own group within the #WomenEd community in which to share ideas, resources and opportunities.
Anyone joining our Yammer network can find further details of their local regional network, follow, attend and hopefully contribute to shaping our future activity.
The Leading Women's Alliance
Earlier this month, The Leading Women's Alliance partnered with ASCL, The Future Leaders Trust, The Mulberry TSA and #WomenEd to hold The Summit – a day focused on talent-spotting and succession planning for future female headteachers.
Inspiring keynotes, panels and sessions were facilitated by some of the biggest names in diversity and equality, including Dr Marianne Coleman, Dr Kay Fuller and Dr Karen Edge.
The event was supported by the DfE and a number of serving or retired Headteachers. From The Summit emerged a Pledge for Action, which aims to challenge the systemic barriers preventing women from seeking and securing headships and will produced and distributed in the coming weeks.
Next steps
The next step for #WomenEd is a residential career development event that we will be running in February at The Wellington Academy in Wiltshire, to coincide with the peak of application season.
We want #WomenEd – The Residential to support aspiring and existing leaders currently preparing their next steps up the leadership ladder. The event will focus on the processes involved in career progression – preparation, application and reflection – and include a series of 'Women in Leadership' keynote presentations.
By the end of the event, delegates will be ready to apply for their next role with an updated CV, a LinkedIn Profile and an improved letter of application. The aspiring leaders in attendance will have moreover listened to advice from assessors, practised assessment tasks and taken part in role-play interviews.
We also have a South West Unconference taking place in Bristol this April, as well as #WomenEd presentations at the upcoming NetworkEd: Technology in Education seminar series, Northern Rocks Education Conference and a number of regional TeachMeets. Further information about our second Unconference, planned for 8th October 2016, will be available soon.
Hannah Wilson blogs on StaffRm as MissWilsey and tweets as @Miss_Wilsey
For more information about WomenEd, visit www.womened.org or follow @WomenEd