"Thanks For The Scented Candle" – What's The Worst Christmas Gift You've Received From A Pupil?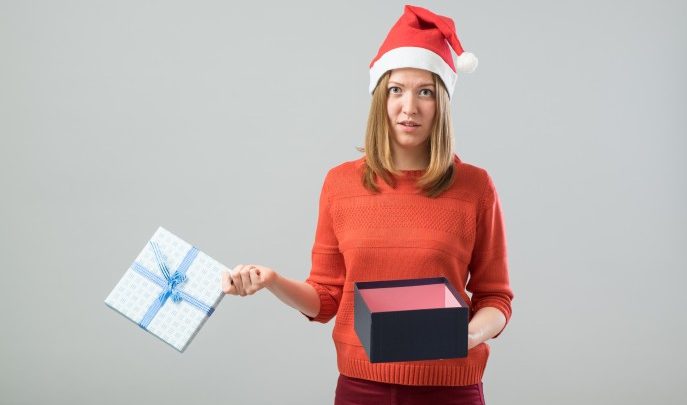 Mumsnet Survey reveals one in 10 parents spend over £25 on Christmas presents for teachers – hopefully not on one very expensive mug

by Teachwire
When was the first time you received a gift with '#1 teacher' on it? Who even verifies that? And why didn't you get one the next year? Who toppled you?
And when little Stevie handed you that gift he proudly made himself, was it just in your head you asked 'What on earth is it?' or did you say that out loud?
Following a Mumsnet survey on the subject (see story below) we posed the question on social media, and here are some of your responses:
Teachers: What's the worst Christmas gift you've received from a pupil? We want to know here. https://t.co/y1zuRGmMvt pic.twitter.com/0x8z6o5QRY

— Teachwire (@teachwire) December 2, 2016
@teachwire half a bottle of perfume which mum then demanded back from me.

— Lynn McCann (@reachoutASC) December 2, 2016
@TeachPrimary @teachwire Once got an old bottle of brut aftershave.

— Shaun Hopper (@shaunh0pper) December 1, 2016
@TeachPrimary @teachwire a pack of paper napkins.

— Tim Head (@MrHeadComputing) December 1, 2016
.@TeachPrimary @teachwire Had a pupil in my first class (Y6) who bought the HT and DHT 50 Shades of Grey.

— Ryan Knight (@Radgey1984) December 1, 2016
@Radgey1984 @TeachPrimary @teachwire The thought definitely counted, but I've had a few bags of hotel toiletries re-packaged over the years

— fraserboyd (@fraserboyd) December 1, 2016
@TeachPrimary @teachwire handmade body scrub which was very very green

— Yaya V (@adiyaya) December 2, 2016
Mumsnet survey
Well, apparently, some teachers are quids in when it comes to gifts, as a new survey from Mumsnet has revealed that with 9% pay £25 or more for Christmas presents for teachers, well above the average spend of £9.
Doing their best to bring balance to the spending force, however, are the 18% of parents who don't think it's necessary to get the teacher a gift (fair enough), and the 4% who think the teacher's salary is reward enough (that one's a little more questionable).
Most popular (or most commonly given at least) items are chocolates (25%), gifts handmade by the child (14%), alcohol (12%), gifts handmade by the parent (8%) and toiletries (7%).
The majority of parents (65%) say they give presents because they like to show appreciation, and nearly 79% say that their child enjoys giving their teacher a gift. However 45% believe that other parents simply enjoy the one-upmanship of buying the best present.
So what are the best and worst gifts you've ever been given? Join in the conversation on our Facebook or Twitter pages.