Teacher interview questions – How to nail your next interview
Getting hired as a teacher can be a daunting process – here's how to get through the interview stage and secure your dream job…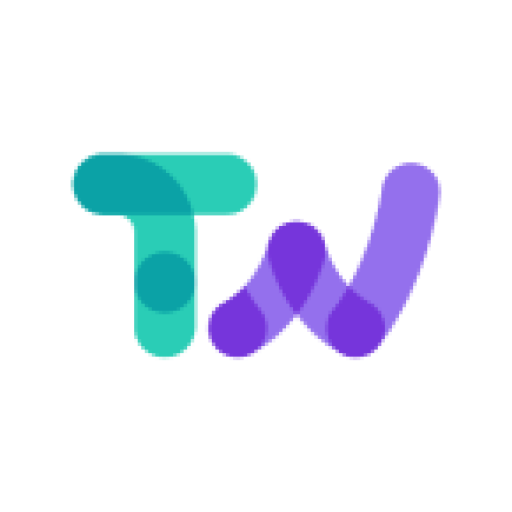 by Teachwire
If you've arrived at this page, you're undoubtedly looking for some teacher interview questions guidance.
To begin with, let's start by saying that there's no need to panic. There are lots of things you can do to help prepare for the teacher interview questions coming your way.
This includes thinking about the questions you might be asked in both 1-2-1 interview sessions and panel interviews so you can shine.
---
JUMP TO A SECTION
---
Why do you want to be a teacher?
This important question, which may also be phrased as 'Why do you want to be head of year/department at this school?' or similar, is critical to demonstrating your passion for the profession.
It's a question that is likely to come up in every interview, asked either by your interviewer and/or the student panel, to see if you're a good fit for the role.
In order to answer this question successfully, reflect on your personal motivations, such as your desire to make a impact on young lives, inspire student learning, and shape future generations.
Referencing and entwining the schools values into your answer will give you some good brownie points too. This will show you taken time to research the school ahead of your interview.
---
Primary teacher interview questions
When preparing for a primary teacher interview, be ready to demonstrate your:
knowledge of the national curriculum
approach to classroom management
ability to differentiate instruction to meet diverse learning needs
Some common primary teaching interview questions include:
How do you plan and deliver your lessons to meet the needs of different learners?

How do you assess and track student progress?
Can you give an example of a successful lesson you have taught, and what made it successful?
How do you differentiate instruction to meet the needs of diverse learners?
How do you manage challenging behaviour in the classroom?
What made you decide to become a teacher?
How do you plan and deliver engaging lessons that align with the national curriculum?
How do you ensure that you set the correct boundaries with parents/carers?
---
PGCE interview questions
If you are a prospective PGCE student, your interview will likely focus on your:
motivation to become a teacher
understanding of the course
experience working with children
Some common PGCE interview questions include:
Why do you want to become a teacher?
Why have you chosen this subject area?
What experience have you had working with children?
How has this influenced your decision to become a teacher?
What challenges do you anticipate facing during the PGCE course?
How do you plan to overcome them?
What teaching methods do you prefer to use?
How do these align with the aims of the PGCE course?
What skills do you have that will make you a successful teacher?
How have you demonstrated these in the past?
---
ECT interview questions
Attending your first ECT interview can be a nerve-racking experience but with the right preparation it needn't be a nightmare. An important characteristic interviewers look for in ECTs is their enthusiasm and passion for their subject.
They want to see you are really committed to helping children learn, delivering an excellent level of education and helping improve the lives of future generations. Here's a list of common interview questions that are likely to come up, plus some guidance for answering them well.
• Tell me a little about yourself.
Keep this short and don't waffle. Talk about what led you to pursue teaching – for example, your education to date and any voluntary experience you may have gained. Talk about what you covered in your PGCE. Include your extracurricular activities (sports, hobbies) and link these back to how they help you as a teacher.
What first made you want to become a teacher?
Do you feel the same way now? If you have some teaching experience you could refer to it here.
What do you think your key traits are that would make you a great teacher?
Use a couple of examples of where you may have used these in your previous teaching experience.
More ECT interview questions
What is your understanding of what it is to be a teacher?
What do you think students look for in their teachers?
Why have you applied to this school and what would you bring to the school?
Talk about how you would approach dealing with a class of children who refuse to respect you
How would you handle a situation where you thought a child was at risk?
How do you schedule your marking work?
Explain how you would handle a disagreement with a parent about a child's progress
How do you keep up with developments in the world of education? What issues interest you at the moment?
How do you use ICT in your lessons?
What subject do you like best?
How do you challenge children in your lessons?
What can you tell us about safeguarding?
Tell us about your experiences of SEND/special education
What behaviour management strategies do you use?
How do you meet the needs of all learners?
What attracts you to this particular position?
Where do you see yourself in five years' time?
What are your career ambitions?
What do you see as your strengths and weaknesses?
---
Safeguarding interview questions
Safeguarding officers play a critical role in ensuring the safety and wellbeing of children in schools. For that reason, these types of questions play an important role in good teacher interviews. They typically focus on your:
knowledge of safeguarding policies and procedures
experience working with vulnerable children
ability to handle safeguarding concerns
Some common safeguarding interview questions include:
What is your understanding of safeguarding?
Why is it important in schools?
Can you give an example of a safeguarding concern you have dealt with in the past? How did you handle it?
What training have you had in safeguarding?
Explain how you've applied this knowledge in your work
How do you ensure that all staff members are aware of and follow safeguarding policies and procedures?
Talk about how you work with outside agencies, such as social services, to safeguard children

How do you feel that safeguarding and teaching work together?
---
Head of year/department interview questions
If you are applying for a head of year or department role, your interview will more than likely focus on your:
leadership skills
experience managing staff and students
ability to work collaboratively with colleagues
Some common head of year interview questions and head of department interview questions include:
What experience do you have leading a team?
How have you demonstrated effective leadership in the past?
How do you manage student behaviour and ensure a positive school culture, i.e., within your department/year group?
What strategies do you use to ensure that your department/year group meets academic targets?
How do you support the professional development of your staff members?
How do you manage underperformance?
What has driven you to want to become head of year/department?
Explain how you work with other school leaders to achieve school-wide goals and objectives
How would you promote positive behaviour and address disruptive behaviour?
How would you communicate and collaborate with parents and guardians regarding student behaviour?
---
Assistant/deputy headteacher interview questions
Assistant and deputy headteacher roles require strong leadership and management skills. Here are some common teacher interview questions to anticipate:
How would you contribute to the school's vision and strategic planning?
How do you support and develop teachers' professional growth?
Can you describe a situation where you successfully resolved a conflict within your team?
How would you ensure effective communication between the leadership team and teaching staff?
How do you promote a positive school culture and foster collaboration among staff members?
Talk about how you would support staff members and students' mental health in an holistic manner
---
Student panel interview questions
In some teacher interviews, you may additionally face a student panel that evaluates your suitability for working with children. This could be anything from 'what's your favourite colour?' to 'how much fun are you as a teacher?'. Other questions to look out for include:
How do you make learning fun and engaging for students?
Can you tell us how you have supported a struggling student?
How do you create a classroom environment where students feel safe and valued?
Talk about how you ensure that every student's voice is heard in your classroom
How do you incorporate technology into your teaching?
Was there a moment that you knew you wanted to teach and what was that?
---
Questions to ask in a teacher interview
Another key point to remember is that an interview is not only an opportunity for the employer to evaluate you, but also for you to assess the school and position. With this in mind, here are some questions you can ask to gain valuable insights:
How does the school support professional development for teachers?
Can you tell me about the school's approach to parental involvement and community engagement?
What opportunities are there for collaboration and teamwork among teachers?
How does the school address the social and emotional needs of students?
How does the school promote a positive work-life balance for its staff? With flexible working arrangements becoming increasingly important, asking how the school handles that for existing staff can be a good idea.
Questions for ECTs to ask an interviewer
How do you support NQTs and their development?
Will there be opportunities for further training?
What sort of ICT is available in classrooms?
Are there any areas the school is looking to develop this year?
When should I expect to hear back from you and will I be able to have some feedback?
---
Showcase your skills
In conclusion, preparing for an interview at any level requires thorough knowledge, thoughtful responses, and self-reflection.
However, as long as you've familiarised yourself with these questions, practised your answers and reflected on your teaching and leadership experiences, you should be well prepared to showcase your skills and passion for teaching.
---
Thank you to contributor Jemma Ive, who is operations manager at Teacher Booker. Teacher Booker offers a comprehensive recruitment platform specifically designed to meet the unique needs of LAs and MATs. Offering a powerful tool that simplifies and streamlines the recruitment process, Teacher Booker's cutting-edge solution saves time and resources whilst providing a seamless recruitment experience.
Thank you to recruitment company TLTP Education for providing some of these questions. Find out more about TLTP Education at tltp.co.uk. 
---
Teaching interview tips from a former headteacher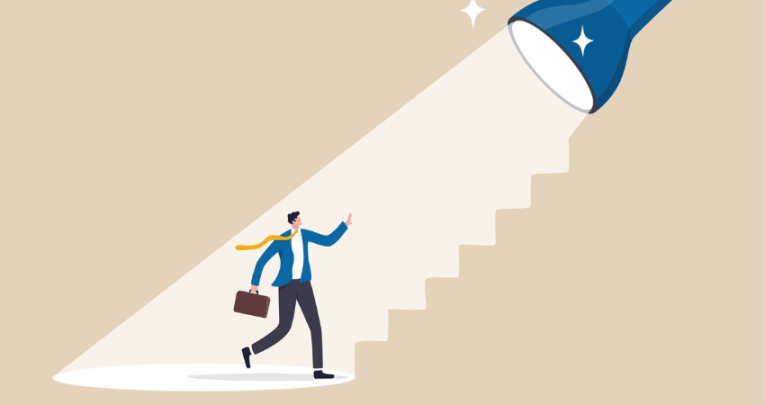 Stride into the spotlight and learn how to wow an interview panel with this advice from former headteacher Marva Rollins…
With over 30 years' experience of sitting on interview panels, reading supporting statements, interview coaching, listening to feedback and leading interview preparation training, I've learned a lot about teaching interview tips to impress.
Here's what I've learnt over my three decades on the job…
Create a career road map
Firstly, you need to think and plan well ahead of making your next career step. Give yourself a time frame to reach your goal, and allow for some flexibility within it.
Life events can get in the way of your career plans so a road map with different options is a great idea.
You also need to ask yourself a few crucial questions and document your responses:
How do I know I am ready for my next teaching role?
How have my current roles and responsibilities prepared me for this next step?
What is my evidence?
How much time do I need to give to the process of applying?
When you are researching your next step, see what roles are available near you by visiting job boards such as Teaching Vacancies.
If your search is more speculative at this point, sign up for job alerts so you can stay up to date on the opportunities out there.
Learning journal
The Teachers' Standards that you worked through during your early years in the role will continue to be pivotal as you move through your career.
Documenting your growth and experience in a learning journal, and annotating them against the Teachers' Standards, gives you plenty of content to pull from when drafting applications.
Consider also including:
For headship: add points from the Headteachers' Standards and annotate with examples to demonstrate your skills.
Your current roles and responsibilities: record actions and impact, termly.
Support the next teaching cohort: take every opportunity to mentor Early Career Teachers (ECTs) as this gives you an opportunity to regularly observe a colleague and give feedback. Document your reflective process to show critical thinking.
Your appraisal targets: review these regularly, not just before mid-year or end of year reviews. Evidence impact along the way.
Seek out support: who in your current school is carrying out the roles you are aspiring to? Tap into their expertise and cross-reference the skills they think are most vital for the job with your own experience.
Analyse data: you will likely need to analyse data as part of the appointment process for any role below headship or senior leadership. This is often the most challenging part. Arrange to work alongside the data leader in your school now. At primary you need to be able to analyse the data for all three key stages. 
Job descriptions and person spec
It's a good idea to download the application form for the role you are considering well in advance. Annotate the job description and person specification with evidence from your current role that matches the expectations.
This gives you an opportunity to review your current skills, knowledge and expertise – and areas where you need to develop further. This takes time and commitment, but it pays off when writing the supporting statement.
To progress in any career, you often have to step outside your comfort zone and take on new responsibilities, which will require you to learn new skills.
"To progress in any career, you often have to step outside your comfort zone"
It's important, in primary schools, to be secure in the skills of a curriculum leader (a wider purview than subject leader).
As you move on to another school, and up the career ladder, you may be asked to lead a subject you have not led before. Preparing now gives you the advantage at the interview, and in the role.
This means developing a deep understanding of the whole-school curriculum maps, assessment, data, and the knowledge expectations of each subject, plus the rationale for any cross-curricular links.
When completing the personal aspects of the application form, ensure that there are no gaps in your work history. This is a safeguarding issue. If you were travelling or working at home and, for example, caring for your children, make that clear.
5 top teaching interview tips
Be aware of your body language and nonverbal cues.
We all have fillers. These are habits and act as thinking time, but may distract from your answers. Practise eliminating them as far as possible.
Listen to the questions carefully – note key words. This gives you a few seconds of thinking time and reduces the possibility of you rushing into an answer.
Prepare two or three initiatives you have led prior to interview – note processes and successes.
Get in role – you are walking into the interview room as the new 'assistant headteacher' or 'headteacher', not as the potential candidate.
How to write a supporting statement
Your opening statement creates an immediate impression, as you give an overview of your skills, knowledge and experiences. You should then go on to expand on these in the rest of the statement.
Use your annotation of the job description and person specification to guide your statement. You may need to cut your first draft down to make it more succinct – aim for no more than two to three pages.
Some schools will specify the maximum number of words or pages, so be as concise as possible. When drafting the supporting statement, key points to consider are:
Overview: a brief paragraph of experiences that have prepared you for the role.
Teaching and learning: how your current role impacts on improvement in teaching and learning, supporting colleagues, curriculum development, CPD, impact on pupils' attainment and wellbeing. Involvement in whole school development – School Self Evaluation Form (SEF), School Development Plan (SDP).
Assessment: Assessment for Learning (AfL), Assessment of Learning (AoL), adaptation, interventions, needs of SEND pupils, English as an additional language (EAL) pupils, early reading, and greater depths.
Data: to identify strengths, and where learning needs to be re-visited. How you addressed the needs of individuals and specific groups.
Budgets: demonstrate awareness of priorities when setting budgets.
Safeguarding and keeping children safe in education (KCSIE): your understanding of pupil and staff wellbeing.
Beyond the pupils: successful engagement with the community, governing body, and parents.
Shortlisting
Person specification criteria is used to shortlist interviewees from all applications. If the role is internal, do not rely on the panel knowing your worth; you are still in competition with external candidates.
Be gracious regarding current or previous work environments. It is always best to focus on the positive impact you have made, the skills a school has provided you with and the lessons learnt. Avoid focusing on negatives or personal grievances.
"Avoid focusing on negatives or personal grievances"
Coaching and mentoring 
Do not wait until you are shortlisted before you start preparing for the interview. Before you start applying for jobs, seek out a colleague or a professional coach to help you get ready for the potential interview stage.
Some of us are not as confident as others and doing 'rehearsals' of how different interview scenarios could unfold will mean you go into your first interview with refined responses, and a level of confidence from practising.
Above all, be clear about your purpose for going for a promotion: providing an excellent level of teaching for all pupils.
Finally, step confidently into the spotlight.
Marva Rollins OBE is a retired headteacher with over 24 years' experience. She is now a consultant supporting school leaders in challenging circumstances through coaching and practical mentoring.
---
6 steps to acing your teacher interview
Going for promotion? Here, Sophie Beyer asks experts to share their secrets for success…
"A teacher interview is not the same as in any other industry," says Katie Newell, head of content at eteach.com. And of course, she's right. After all, which other profession would ask you to work in front of 30 people to demonstrate your prowess?
"It can be a gruelling day," confirms Rob Campbell, CEO of Morris Education Trust. "Teacher interviews might last a whole day, or two for a senior role."
Such days might include a tour, an introduction to the head, a student panel, a psychometric test, a demo lesson, then finally a panel interview; so there are plenty of opportunities to create a good impression.
1 Engagement is key
Every interaction is part of the interview, says Liam Collins, head of Upland Community College, a secondary in East Sussex.
"I pick up as much in an initial chat as I will in the rest of the day. I personally really believe that, as there's a subtlety to it. If a candidate can hold me in conversation, they can obviously hold a class.
"It's not just about showing confidence, as it demonstrates the ability to build relationships."
2 Focus on getting the basics right
"The lesson is a tricky part," warns Rob. "Try and make it as vibrant and engaging as you can, as it is a window on to your practice.
"Don't play it too safe. I'd rather see someone take risks," he adds. But first, don't forget to introduce yourself, and demonstrate you've learnt pupil names.
Stand out from the crowd, Liam suggests, but don't attempt anything too complicated with IT. "Prepare by asking about the class, but keep it simple in terms of the lesson plan," he advises.
"Never get distracted with whizzy tech. I've seen interviews go badly wrong with IT. It causes huge amounts of stress for the candidate. So focus on what is the key thing that the students should do, understand what skills they should show."
"I've seen interviews go badly wrong with IT"
3 The 80:20 rule
Prepare by looking at the school website to get a sense of the its ethos, and behaviour policy, and ask for a tour beforehand. Remember, applicants for more senior roles are expected to demonstrate detailed knowledge.
As Ed Groombridge, director at CER education recruitment points out, "It isn't necessarily the best candidate who gets the job, it's likely to be the best prepared candidate."
"Before an interview, you can predict 80% of the questions you'll be asked," he continues.
"Before an interview, you can predict 80% of the questions you'll be asked"
"The first time candidates answer a question, they may not say it as well as their third or fourth go. Role play questions are likely to cover safeguarding, your teaching style, why you want to work here, how you deal with low level confrontation, and on your subject."
4 A good last impression
Show your interest. "Write down at least eight questions ready for the interviewers," says Ed. In his experience, many people don't have anything to say when asked for their input.
And it may sound obvious, but actually telling the interview panel that you want the job is a clear way to demonstrate your enthusiasm.
5 | Decide your deal-breakers beforehand
More and more, Katie says, teachers are being asked whether they would accept the job on the spot. "Have a good answer ready for: 'If we offer you the job today would you accept it?'. It really stumps people.
A bad answer would be 'I would have to speak to my partner', as it shows you have not been dedicated enough to prepare. Work out childcare, the commute and your professional requirements in advance."
Your tour, and prepared questions, should help you decide whether you want to accept the position, if it's offered.
6 | And finally…
To conclude, "It's very rare to nail every single interview for which you've been selected," notes Rob.
"Most of us are less successful in interviews than successful, so think about the feedback from previous interviews.
"It's very rare to nail every single interview for which you've been selected"
"I do think most of us are slightly different from our 'normal selves' in teaching interviews, as teachers can create a character for the classroom, but be as authentic as you can.
"As long as you are consistent with that professional persona you'll be happier as a result."