Teach Primary and Teach Secondary Awards shortlist 2022 announced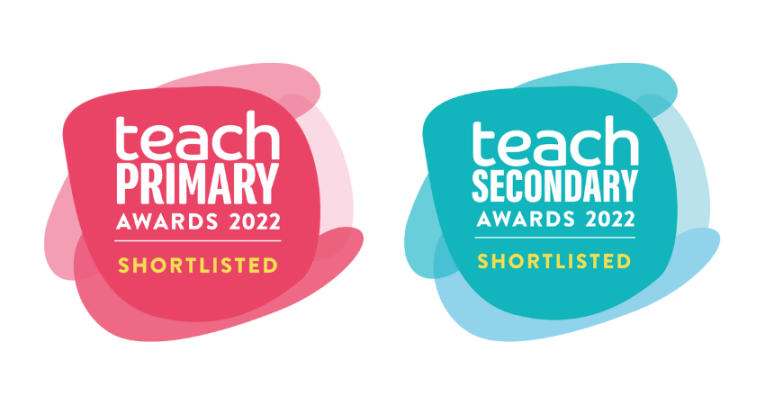 Nominations for the 2022 Teach Awards have now closed, and we are delighted to reveal our shortlist…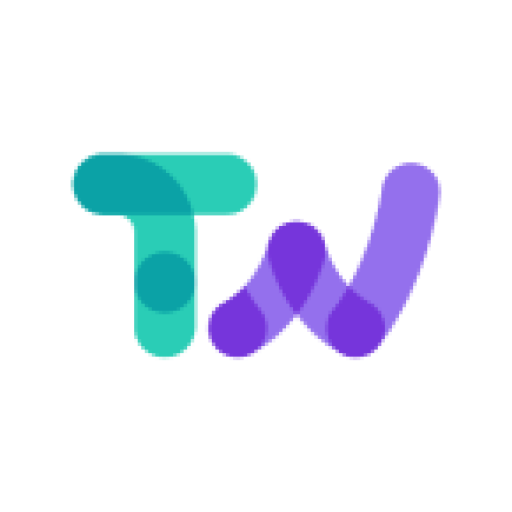 by Teachwire
It's time to announce the shortlist for both the Teach Primary and Teach Secondary Awards 2022!
The shortlists features a wide variety of innovative resources – from SEND and CPD packages, to maths and wellbeing, and much more…
We'd like to say a huge thank you to all of you who entered, and congratulations to our shortlistees.
The next stage will see the shortlisted resources assessed by an expert panel of primary and secondary judges, including representatives from The National Association of School-Based Teacher Trainers (NASBTT), the UK Literacy Association (UKLA), and the Association of Teachers of Mathematics (ATM).
Their verdicts will be unveiled this November, with awards for overall winner, highly commended and finalists. To all those who made nominations, thank you again for taking part – and to our shortlistees, good luck!
If you have any queries about this year's Teach Awards, don't hesitate to get in touch with the team – email the Teach Primary editor or the Teach Secondary editor.
Don't forget to see who won the Teach Awards last year and check out the Teach Early Years Awards 2022 shortlist.
Teach Primary Awards 2022 shortlist
Maths
Buzzard Publishing – Mastering the Multiplication Tables Check
DoodleLearning – DoodleMaths
Learning Resources – Numberblocks Maths Manipulatives
Renaissance – Freckle
SMASH Maths – SMASH Maths
Whizz Education – Maths-Whizz
SUMDOG – Sumdog
Harper Collins – Greater Depth Maths
English
Herts for Learning – ESSENTIALspelling
The Literacy Tree – The Literary Curriculum
Jolly Learning Ltd – Jolly Phonics Handbook
Teach Active – Teach Active English
Little Bridge – Little Bridge
Young Writers – SPaG Monsters
Auris Tech Ltd – Fonetti
Reading Rocks – Reading Rocks Book Subscription
Foundation subject innovation
Primary Languages Network – Video2Teach with Premium Plus Membership
Literacy Counts – Connect to Curriculum
Bloomsbury Publishing – A Year of Primary PE
Classroom Secrets Ltd – Classroom Secrets French resources
Collins Music – Listen & Celebrate
TTS Group – Kitt the Learning Companion
Books at Press – Belonging and Believing: My Family
The Beatles Story – Discovery Zone at The Beatles Story
SEN
Critical Publishing – Good Autism Practice for Teachers
SAAS Schools – Moodtracker
Rising Stars Assessment – SNAP
Scanning Pens – C Pen Reader 2
Ollie and His Super Powers – Ollie Prevent, Emotional Resilience, and Ollie Kids and Teens programmes
The Foundation Stage Forum Ltd (Tapestry) – Cherry Garden Branch Maps
Royal National Institute of Blind People (RNIB) – Curriculum Framework for Children and Young People with Vision Impairment (CFVI)
Mathematics Mastery – Ready to Progress Interventions
CPD
Bullies Out – Understanding and Exploring Bullying for Professionals
Bloomsbury Publishing – Fast Feedback
Oxford University Press – Numicon Professional Development
Complete PE – Complete PE – primary physical education resource
INEQE Safeguarding Group – Teacher Targeted Bullying Training Course
Discovery Education – Discovery Education Pathway
CLPE – The Power of Pictures training programme
Wellbeing
Jigsaw PSHE – Jigsaw PSHE
Little Sunflower – Little Sunflower
Not Just Behaviour – Tackling Anxiety in Schools
SAGE Publishing – A Little Guide for Teachers: Teacher Wellbeing
Ariel Trust Ltd. – Grassing or Grooming?
Shooting Star Entertainments – Captain Wonderweb and the Cyber Patrol
Satchel – Satchel Pulse
The National College – Certificate in the Role of the Senior Mental Health Lead
STEM
Insight & Perspective Ltd – The DNA Detectives series
Millgate Publishing – Saving the Planet One Science Lesson at a Time
Child's Play Ltd. – Rosa Explores Lifecycles
Encounter Edu – Encounter Edu Live Lessons
Macmillan Publishers International – Everyday STEM Technology – Machines
NFU Education & Hi Impact Consultancy – Anytime, Anywhere Engineers
Thames & Hudson – How Life on Earth Began
Imagine Learning – Twig Science Reporter
Free resource
PDSA – PetWise Award
IDLS Group – IDL Multiplication Tables Check
SL Multimedia – The Link magazine
B Squared Ltd – The SENDcast
Mr Dilly – Mr Dilly Meets
Penguin Random House Children's – Puffin Schools Story Makers Show
Royal Geographical Society – Stay Home Stories – Mapping Home
Young Enterprise – Fiver Challenge
App
Netsupport – ReallySchool
Blippit – Blippit Boards
Out of the Ark Music – Sparkyard
FlashAcademy – FlashAcademy
2Simple – Evidence Me
National Online Safety – National Online Safety App
now>press>play – now>press>play
Internet Matters – Digital Matters
Remote learning
Royal Opera House – ROH Learning Platform
National Museums Liverpool – Legacies of Transatlantic Slavery
HUE – HUE HD Pro
CENTURY Tech – CENTURY
Musical Futures – Musical Futures Online (MakingMusic)
Learning Ladders – Learning Ladders
BusyThings Ltd – Busy Things
FFT – Tutoring with the Lightning Squad
---
Teach Secondary Awards 2022 shortlist
Curriculum improvement
Hodder Education – Level 1/Level 2 Cambridge National suite of resources
Bonnier Books UK – The Extraordinary Elements Postcard Set
TCBC School Tours – TCBC online tours
UK Parliament – Learn with the Lords
2Simple – Python in Pieces
Craig 'n' Dave Ltd – Smart Revise
Collins – Black British History KS3 Teacher Resource Pack
Musical Futures – Musical Futures Online
Free resource
The Royal Geographical Society (with IBG) – 39 Ways to Save the Planet
Royal Meteorological Society – Weather and Climate: a Teachers' Guide
Educational Recording Agency – BBC Shakespeare Archive
Collins – Collins Secondary Wellbeing Pack
INEQE Safeguarding Group – Home and Teach Learning Hub
NFU Education & Hi Impact Consultancy – Anytime, Anywhere Engineers
EVERFI / British Army – Women in the Army, from British Army Supporting Education
Eedi – Eedi
CPD
Hodder Education – Sheffield Manor Lodge: Historic Environment for AQA GCSE (9-1) History (2023 exams)
Elklan Training – Speech and Language Support for 11-16s
Bloomsbury Publishing – Impact by Nick Hart
The Geographical Association – Secondary CPD Pack: Disciplinary literacy
Imperial War Museums – Let's Talk About Empire and Conflict: CPD for Teachers
The Royal Society of Chemistry – Sustained Professional Development
INEQE Safeguarding Group – Teacher Targeted Bullying
Gendered Intelligence – Good Practice When Working With Young Trans and Non Binary People (including those questioning and exploring gender identity)
SEND
Oxford University Press – Super-Readable Rollercoasters
Picturepath – Picturepath
RNIB – RNIB Bookshare
Ollie and his Super Powers – Ollie Prevent, Emotional Resilience and Ollie Teens Programmes
RS Assessment from Hodder Education – SNAP
British Sign – Introducing British Sign Language
Jessica Kingsley Publishers – GCSE Maths for Neurodivergent Learners
Assessment
Oxford University Press – Oxford School Shakespeare GCSE Revision for Macbeth and Romeo and Juliet
EDClass Ltd – EDClass
Educake – Educake
Renaissance – Star Assessments
SAM Learning – SAM Learning
Axle Education – Dynamic Progress Reporting (DPR)
Hybrid learning
NetSupport – classroom.cloud
Radix – Radix TeacherView
Imperial War Museums – Holocaust Learning at IWM
CYPHER LEARNING – NEO LMS
CENTURY Tech – CENTURY
iAchieve – iAchieve
Health and wellbeing
The Student Voice – The Student Voice Contextual Safeguarding Tool
Jigsaw PSHE – Jigsaw PSHE
Teachappy Ltd – Staff wellbeing and self-care in schools
INEQE – Healthy Online Relationships
The National College – Certificate in the Role of the Senior Mental Health Lead
National Online Safety – Certified School Programme
CRESST – KS3 PSHE Lessons: Curious About Conflict
Jessica Kingsley Publishers – 10 Minutes to Better Mental Health
Apps
Lessonflix Ltd – Lessonflix
FlashAcademy – FlashAcademy
INEQE – Safer Schools NI App
The National College – The National College App
National Online Safety – National Online Safety App
Clever Lili Ltd. – GCSE History by Clever Lili