Sustainable schools – the DfE's new strategy is at risk of disappearing into an accountability fog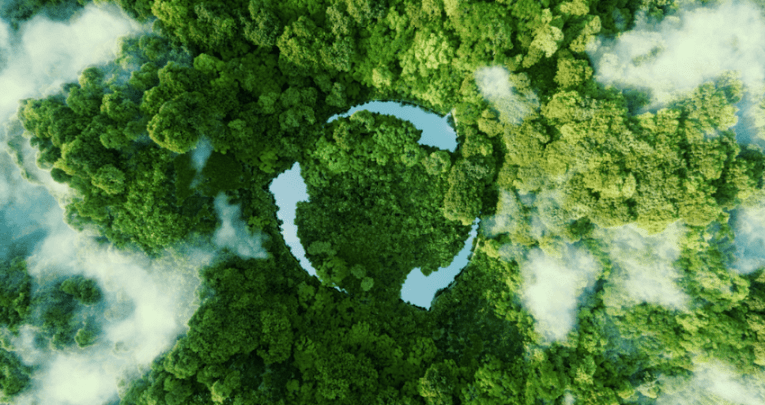 A watershed moment for the tackling of our climate crisis is playing out across the planet, in our government, and inevitably in our schools. The DfE's new Sustainability and Climate Change Strategy was first seen in draft form during COP 26 back in November 2021, where it was welcomed with open arms. It's fair to say that other […]
A watershed moment for the tackling of our climate crisis is playing out across the planet, in our government, and inevitably in our schools.
The DfE's new Sustainability and Climate Change Strategy was first seen in draft form during COP 26 back in November 2021, where it was welcomed with open arms.
It's fair to say that other news items have taken over the public eye since then, but the strategy is worth a read, and it contains actions which many educators, campaigners and academics have applauded. 
So, what does it mean for schools? 
A focus on nature
There is a lot to consider in this strategy – much that school staff, leaders and administration need to get their teeth into.
On the surface they seem to have listened to much of what teachers were asking for – we have curriculum changes, modelling of good practice, and the development of teacher skills and knowledge.
Secondary schools have a Natural History GCSE, and primaries have a 'model' science curriculum incoming.
There will be a digital resource hub where high-quality resources and the sharing of good practice will be encouraged. There is a huge focus on the natural world across the curriculum with schools being tasked to ensure there is an 'appreciation and understanding' of it.
This last point is crucial to the development of children's understanding of positive climate action and is very welcome – and many schools are glad to have been given the green light to develop this area of the curriculum.
It is welcome that Early Years gets a mention as well, as this is an area often overlooked by system-wide strategy changes. 
CPD in schools
Ongoing CPD is also highlighted. Staff will be expected to develop their own understanding and knowledge – which should reap rewards across the sector since this is an area in which teachers have previously said they lack confidence.
Developing understanding across all areas of society is a big part of the government's 'net-zero by 2050' strategy and schools need to lead the way here.
In addition, all settings will be required to have a sustainability lead.
The development of an on-the-ground leadership post is welcome, but what is less so is the lack of detail that comes with it.
Many of us will remember the 'out of hours' learning and emphasis on school sports about 20 years ago now, as well as the audits, hours and funding that came with it.
Sustainability leads will need time, the support of governors, training… and time – I mention time twice because all the changes this strategy demands from schools need time, which is arguably the most precious resource schools have.
How schools find the time is not mentioned. 
More support required
Time will also be needed for leaders to implement and plan for these strategic changes and auditing, as they will be committed to report on their progress, to audit their buildings, to look at  their supply chain, and develop their own policy – with some specific demands that have been recommended from other areas of the government, including the removal of single-use plastic by 2025 and sustainability targets for new builds.  
How this reporting will look, again, we just don't know.
How schools will be held to account, when other areas of the curriculum, safeguarding and behaviour already cram the crowded accountability measures is also a question yet to be answered.
Importantly, yet unsurprisingly, the support available for schools is 'incoming' – with some areas expected at the end of this year, and others not given a specific timeline.
Funding is also muddled – some of the ideas are centrally organised (the online education hub, the climate literacy training).
Other funding and implementation steps are still unclear however, such as how we will become single-use plastic free. We don't yet know just how they will realistically be achieved. 
Schools will need support – this strategy does not go deep enough into the detail to achieve its aims, and by not providing clear timelines, funding and concrete support, there is a danger that it will disappear into an accountability fog that means schools are merely ticking a list. 
Rebecca Stacey is a former headteacher. She is currently studying for an MSc in Zero Carbon Communities and working for a sustainable charity in Cumbria. Follow her on Twitter @bekblayton