Teacher mentors – What you can learn from Strictly Come Dancing
John Lawson reflects on the powerful mentoring lessons contained within the country's pre-eminent televised dance contest…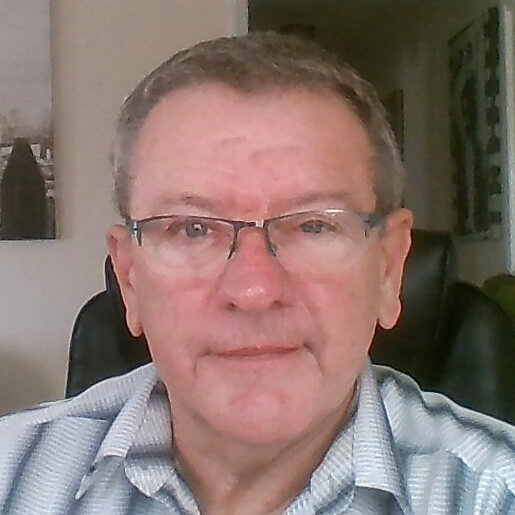 by John Lawson
After 30 years of being so consumed by teaching that I scarcely even glanced at a TV, I recently succumbed to the charms of Strictly Come Dancing. I found it remarkable how tyros of all shapes and ages could be turned into ballroom stars by professional coaches.
One of the 2020 celebrity competitors, Jamie Laing, revealed how he'd naively advised his instructor to, "Dial it down a notch for the first week, in case everyone thinks I'm a professional." Said instructor, Karen Hauer, simply smiled and proceeded to spend a week boot-camping Jamie in order to yank a passable American Smooth from him.
It struck me that Karen and co are precisely the kind of ultra-supportive, yet no-nonsense mentors that teachers need. I'm still haunted by the memory of how ill-prepared I was when teaching my first Y9 vandals, who went straight for my jugular – but their shenanigans were mild compared to the regular rollickings I received after school from my termagant mentor: 'Shape up, dummy, or ship out!' It was the Strictly treatment, minus the supportive pick-me-ups…
Harangued and humiliated We know that teenagers don't become smarter or more skilled by being harangued and humiliated, so why brutalise their teachers? What my mentors failed to realise was that having me watch them teach wasn't the same as actually teaching me how to teach. To this day, I suspect my pass from teaching practice was due to my Uriah Heep act in the face of my mentor's criticisms – 'I 'umbly accept your every chastisement, milady – may I have another…?'
Once qualified, however, I worked ceaselessly, striving to become the master teacher I dreamt of being, never letting a day pass without learning some new teaching strategy. I devoured teaching manuals, observed terrific teachers, attended numerous lectures and workshops, and studied every motivational teacher movie I could find (Freedom Writers remaining my pick of the bunch).
10 years later, I received praise from a department head for delivering 'A scintillating masterclass that was a privilege to observe'. There was still much more for me to learn, but I could now at least peel off my 'staffroom imposter' tag. Had there been a strict, albeit kindly and skilled mentor regularly amending my flaws, I could have reached that pinnacle far sooner.
Mentoring lessons
I've since used my own experiences to assemble a 40-step mentoring package for new teachers that empowers protégés to become A-team teachers within three years.
I'll finish here with a selection of those steps I wish I'd known sooner in my own career…
'Be yourself; everyone else is already taken'
Oscar Wilde had it right, and his words apply to teaching. Think of teaching styles as dinner suits – tailor-made always fits more comfortably and looks more stylish than something off the peg. The way that works for you is the best way to teach.
Love what you do
The most effective form of classroom management will always be brilliant lessons taught to children by knowledgeable, passionate and caring teachers who love their subjects and their students.
Be relaxed and friendly, but never a friend
Once we trespass into the 'friend zone', almost everything we do will be terminally undermined. Most children have enough friends in the playground. The friendship hurdle is unforgiving, and continually claims far too many promising new teachers. Don't be its next victim.
Teach for mastery, not mystery
Are the aims and objectives of our lessons transparent, stimulating and achievable? While we can't be permanently 'on heat', classroom time is teaching time. Once we switch off from teaching or set busywork, our students will start searching for distractions. Don't forget that children are intellectual infants – they need to be 'burped' regularly.
Behaviour before curriculum delivery
The more disruption we tolerate, the more we'll have to tolerate. Eliminate unacceptable behaviour early in the year, and that lost time will soon be reclaimed.
There are few teachers who can both manage unacceptable conduct and teach effectively. We must model the behaviour we expect, so stay cool. Anger is the bodyguard of three demons – fear, insecurity, and indignation. When we give into anger, our own behaviour takes centre stage while the conduct that ignited it remains unaddressed.
---
John Lawson is a former secondary teacher now serving as a foundation governor and running a tutoring service; for more information, visit prep4successnow.wordpress.com.