Straight talking – Why isn't oracy in schools taken more seriously?
Far from being mere 'idle chatter', a solid grounding in oracy can help students prosper in far-reaching ways, says Melissa Benn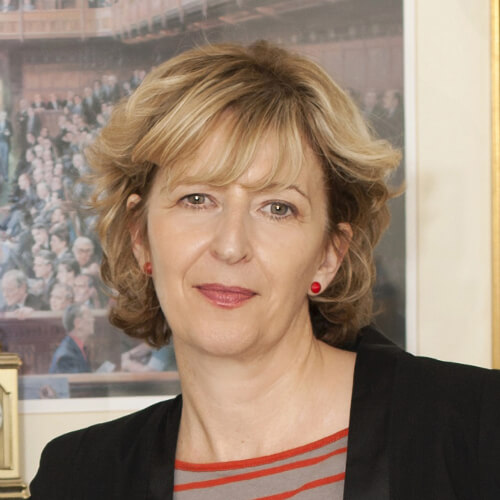 by Melissa Benn
This March, I attended a conference that was buzzing with talk about talk. Voice 21 – a charity set up to encourage oracy in schools – was holding its first in-person, post-pandemic conference.
Voice 21 was originally co-founded by education leader Oli de Botton and Peter Hyman, a former speechwriter for Tony Blair, after Hyman left government – the pinnacle of professional talk – to enter teaching, eventually setting up the School 21 free school in East London.
School 21 was built on some of the principles Hyman had learned in politics, particularly the notion that anyone able to express themselves eloquently and forcefully is more likely to do well in the world. Hyman understood that officials' obsession with literacy targets missed something crucial about how the world of work, and public life in general, actually operates in practice.
From vocabulary to the curriculum
From School 21 came Voice 21, a charity that has gone on to develop primary and secondary oracy programmes that have been used around the country.
I can still recall an early Voice 21 event held at the Houses of Parliament, where several Y7 and Y8 students spoke from the podium about their life experiences, and hopes and dreams for the future. Their contributions were clear, compelling, moving and, quite frankly, more impressive than many speeches I'd heard from professional politicians.
Voice 21 now operates in 604 schools nationwide, offering three tailored programmes (or 'pathways' as the charity calls them) on classroom practice, curriculum design and leadership development.
While listening to the spirited debate among teachers, schools leaders and policymakers on matters ranging from vocabulary to curriculum expansion at the organisation's conference, it occurred to me that Voice 21 is cleverly reinventing the wheel for the modern era.
The power of the spoken word
There's nothing new about emphasising the spoken word in education. The practice has a storied history, with well-resourced private schools having long grasped just how important oracy really is. At schools like Eton, the promise of learning how to not just express your ideas, but project yourself in a larger-than-life way is a key part of their brand. It seems to have worked, after a fashion, for our present Prime Minister.
Perhaps less well known is that state education has also played host to remarkable educators who understood the power of the spoken word and encouraged 'student voice' in all its forms. Figures like Alex Bloom, headteacher of St George-in-the-East – a richly creative and experimental secondary modern that opened in London's impoverished East End in 1945.
The innovative work of Bloom and his colleagues – who encouraged pupils to trust their own views and participate in the running of the school itself – was immortalised in the book and film, To Sir, with Love, the latter starring Sidney Poitier.
The need to encourage children's talk was also central to the seminal Plowden Report of 1967, as well as the important work of Professor Robin Alexander and the Cambridge Primary Review.
Promoting social mobility
In more recent years, however, this rich tradition has been dismissed by government ministers as mere 'idle chatter.' Yet Voice 21's continued work shows how sound educational principles never go away, but have a habit of returning in new forms. The charity deploys contemporary political priorities to emphasise the ways in which oracy can promote 'social mobility' for disadvantaged students, and help foster success in the workplace.
That's all well and good, but we could still take lessons from the more radical aspects of our progressive inheritance, and expand our ideas of what 'student voice' really means. If school is meant to be the place where we learn about how society works and how to contribute effectively at every level, then why shouldn't pupils have a hand in 'co-creating' their own curriculum and helping to run the schools they attend, they did at St George-in-the East?
With that broader vision in place, we could move beyond simply producing more eloquent graduates and effective team workers, to preparing our children and teens to be questioning and confident citizens of the future.
Melissa Benn is a writer; her latest book is Life Lessons: The Case for a National Education Service, published by Verso