STEM in primary schools – My selectively mute pupil found his voice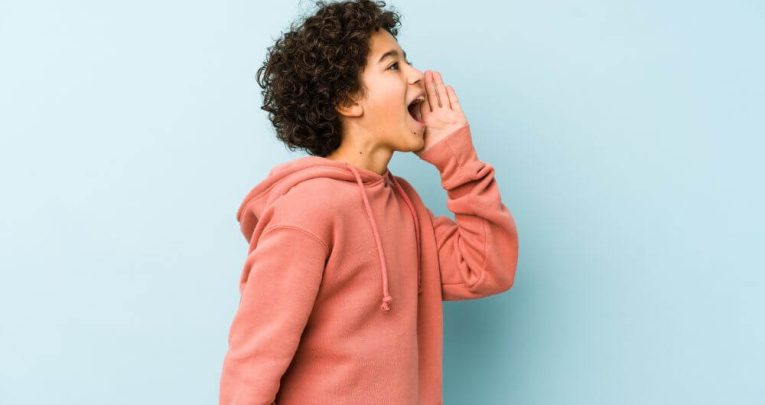 How an online STEM experience helped my selectively mute student open up…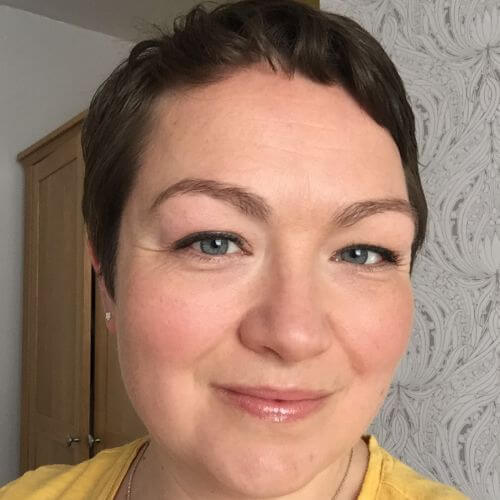 by Vicky Heslop
Among all the challenges of educating children during the coronavirus pandemic, bringing STEM subjects to life without the benefit of school trips, visitors or external hands-on experiences is a particular challenge.
As a primary school with limited resources and a high level of pupil premium students (around 35%), even before coronavirus we've always looked for effective ways to engage pupils in different experiences that open their eyes to the opportunities out there.
Online outreach experiences can sometimes be seen as second best to traditional school trips or in-person visits but I'd argue this is not the case at all. I've seen first-hand the ways in which online learning experiences can transform young people's perceptions and engagement with STEM.
One powerful example is that of Daniel (name changed), a Y6 pupil in my class last year who was selectively mute. Talking to adults was a massive challenge for Daniel. He'd speak to other children, but when it came to grown-ups, he'd only manage a brief 'yes', 'no' or 'thank you'.
A face-to-face conversation was just too much for him. Of course, this was a huge worry for his parents and we worked with them to ensure he was supported. However, as his teacher it was also a huge challenge for me to understand his inner world, interests and passions.
Quiz the experts
That changed, however, when we decided to undertake an online experience called 'I'm an engineer, get me out of here!'. This is a free online, student-led outreach opportunity that puts classes in touch with engineers and scientists across the world.
Using a simple typed webchat, pupils are able to quiz experts on anything they like, from how they engineer space stations to their favourite pizza toppings. At the end of the series of chats, they vote for their favourite.
From the moment we started our first webchat with a space engineer, I'd never seen Daniel so engaged. Usually in a one-to-one situation with an adult he'd find it very difficult to communicate. However, perhaps due to the anonymous nature of the webchat, he completely opened up.
It turned out to be the perfect medium for him to engage with. He asked questions about constellations and space supernovas; advanced terms I had no idea he knew. I hadn't realised he had such a passion for space.
It was really eye-opening for me because I saw a whole level of interest and understanding that he had in science and engineering that I was totally unaware of.
Having the medium of a webchat allowed him to open up and explore a topic that he obviously loved. It was really powerful for him and for me.
All things intergalactic
His parents said to me it was great that he had engaged with something so personally, when he found it so difficult to engage with lots of things in school. If that same engineer had come for a face-to-face visit, there's no way Daniel would have felt able to put his hand up and ask him a question.
He'd not have had an opportunity to engage on terms that he felt comfortable and confident with, and I might never have learnt of his love for all things intergalactic. But in this instance, he was able to ask loads of really relevant questions and feel confident to have a real conversation with an adult.
You might presume that the ideal STEM experience is to bring engineers or scientists into the classroom in real life, not through an online chat. But what was amazing about this experience was the impact it had, not only on this one child, but the whole class.
They really embraced the idea of talking to somebody from a different background and loved being taken seriously by an adult who was relatable yet aspirational.
Online experience
Face-to-face interaction will always be at the heart of education but we shouldn't assume that online experiences are any less powerful. I saw first-hand the impact that this online experience had on my class – especially for Daniel.
Pupils saw a real engineer, a professional in the industry, making time to speak to them about their work, but also talking to them as a real person – about their favourite ice cream flavour, what they did at the weekend.
It also allowed the class to have access to a range of scientists and engineers from different backgrounds – they chatted with four different professionals from different backgrounds, including one who was visually impaired.
The experience showed that there is diversity in the STEM industries and created a feeling of connectedness, showing that STEM is packed full of real people, just like them.
Online experiences are an amazing way to engage more children in outreach opportunities that they may otherwise never have the chance to take part in.
We've been looking for inspiration on Neon, an online hub from EngineeringUK that brings together both online and in-class STEM experiences from a whole range of organisations in one place.
We've been impressed with what's out there right now. With the ongoing challenges of coronavirus, we're continuing to look how we can integrate powerful online experiences.
Not only are they safe to run in the current climate, but they can give voice to students who are otherwise unable to share their passions and can open their eyes to the real people involved in STEM.
---
Vicky Heslop is a Y5 teacher at Westbury Junior in Wiltshire. 'I'm an engineer, get me out of here' is one of many digital and in-class experiences teachers can find on Neon, a new digital platform from EngineeringUK that gives teachers access to quality-assured engineering outreach activities.