STEM – How to deliver great lessons in primary…even for non-specialists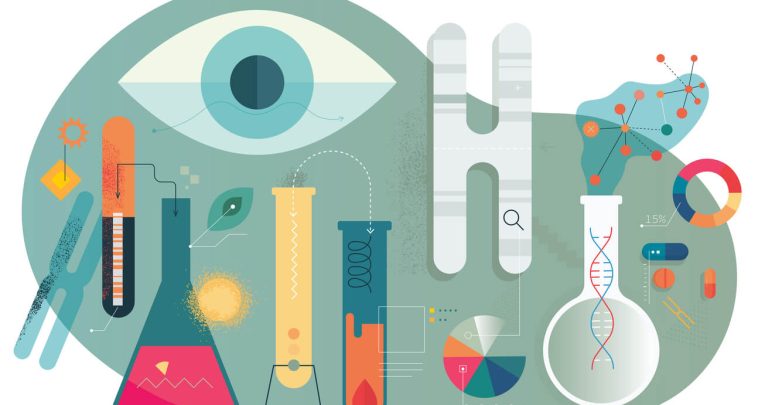 An easy-to-follow array of engaging, curriculum-aligned activities can relieve the pressure of delivering effective STEM lessons, says Jane Dowden…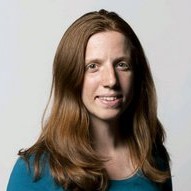 by Jane Dowden
There are several challenges when it comes to teaching science at primary school.
First and foremost, teachers have limited time to plan learning activities and may not have access to consumable resources or science equipment.
This makes it increasingly difficult for them to plan an extensive and engaging science curriculum.
While all teachers want to provide the very best lessons for their children, this is a tall ask when confronted by a lack of resources and time.
Therefore, it's critical that resources are made available to support teachers in delivering fun, affordable and engaging science lessons without having to spend their weekends and evenings creating lesson plans.
Secondly, science can be a daunting subject for teachers who haven't specialised in science, technology, engineering and maths (STEM).
There are often misconceptions that science is less accessible as a subject for teachers compared to humanities-based subjects, such as history or English.
However, with the right guidance and support, science can not only be accessible for teaching staff, but it can also help bridge the gaps between different subject or curriculum areas.
There is evidence that it can be difficult to engage children with science in the classroom too. Thirty-two per cent of primary school children stated that they 'agree' or 'agree a lot' that "they worry about science lessons being too hard", according to a 2019 survey conducted by the Wellcome Trust.
Children's opinions on science are formed as a result of a whole host of interactions, experiences and relationships with others, so tackling these preconceptions is no easy task, but what we do know is that they can result in children feeling less confident in their ability when it comes to science-based subjects.
These issues can all lead to a decline in engagement with STEM subjects, meaning children are less likely to take them on at the higher levels of education. This lack of engagement in STEM-based topics is becoming an increasing issue in a world that is growing ever more dependent on STEM skills.
Workload
Tackling teachers' overburdened workloads must be the highest priority. This means there needs to be affordable, ready-made resources designed to help engage young people with STEM education, while taking the pressure of class preparation off teachers.
It is important these resources and activities are flexible so they can be adapted to meet the individual needs and interests of pupils.
Teachers always know what's best for their pupils and therefore overly prescriptive lesson plans could only work to lower the quality of the class.
Critically, any activities or lesson plans should be designed to give children the freedom to make decisions and come up with their own creative solutions to problems by harnessing the power of learning through play.
When participating in practical science, children should be encouraged to take on the role of investigators, using materials available to them to experiment and find a solution to the problem they have been posed.
When teachers take on the role of facilitator, it takes away the pressure for them to be the expert with all the right answers and allows them to focus on supporting individual pupil learning. This is enquiry-based learning, which develops skills such as problem solving, independent working, decision making, practical science, reflective practice, reporting and communicating.
These are all key skills in the scientific process and vital to a well-rounded understanding of how STEM subjects work in the real world.
The increasing importance of STEM skills across all careers makes it even more crucial that children are given the best possible introduction to science in the classroom.
One of the reasons that young people decide to give up STEM subjects is because they don't see them as relevant to their lives or future career aspiration.
Research suggests these attitudes are formed from a young age and it is therefore important that primary STEM activities are set in a real-world context that is relevant to pupils' own interests and experiences.
This is why relevant, child-led, practical investigations, are a perfect way of ensuring each pupil is given access to the ultimate science curriculum without adding to the workload of their teacher.
In practice
The activities are designed to provide children with real-world challenges that are relevant to their lives. They are presented with a problem and a range of resources to help them solve it, but they decide how they will carry out the investigation. Here is an example:
The problem
We want to create more habitats (natural homes) for minibeasts in our school or local area. In this challenge you need to investigate what kinds of habitats minibeasts like to live in.
The real-world context
It's important to protect our local environment and its biodiversity. There are wildlife habitats all around us. We can help to protect these habitats and create more of them if we know about the kinds of places minibeasts like to live.
The materials and resources
Magnifying glasses
Paper, pencils and clipboards for recording
Camera to take photos of different habitats (optional)
Pictures of minibeasts to help identify them
Container to collect minibeasts (optional)
Safe access to the outdoors
What to do
Begin by introducing the activity and the problem they need to solve, perhaps beginning with a story to set the scene
Discuss the areas they might look and the minibeasts they might find when they are outside
Give out the resources and discuss how they can use them to help their investigation. Discuss how they will keep themselves and any minibeasts safe
Before they begin, ask children to think about how they will record their results – this could be via note taking, drawing or photographs. Results might include what they have found as well as where they found it and a description of the habitat
Back in the classroom, ask the children to present their findings to the rest of the class. They can be as creative as they like with their presentations. Use the facilitation questions below throughout the activity to help children think through the problem
Questions
Where could you look for mini beasts?
What types of minibeasts do you expect to find there?
How will you make sure you don't harm them?
Can you describe the places you found the most minibeasts?
What kinds of habitats do minibeasts like to live in?
Why do you think this is?
How could you create more habitats for minibeasts?
Watch out!
Ensure all children are supervised
Risk assess the outdoor areas children will be investigating
Children should wash hands thoroughly after exploring outside and handling minibeasts
Ensure any minibeasts collected are returned back where they were found
---
Jane Dowden is education innovations manager at the British Science Association (BSA).