School libraries – Why the age of disinformation makes them vital
Alison Tarrant explains how, in a world awash with more information than ever, school libraries can continue to play a vital role in developing critical literacy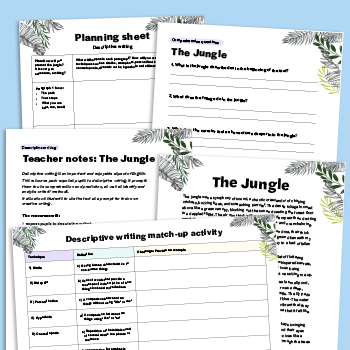 The role of school library staff has always been to support students in retrieving important, relevant and credible learning content from any appropriate source – whether that be from reading books, newspapers, magazines or even research papers.
Over the years, the internet has been an added and, of course, 'faster' route to accessing information, providing access to relevant websites and numerous other sources on the topic we're researching. But while they may be relevant, they're not necessarily factually correct.
Critical literacy
The sheer volume of information on the internet grows exponentially by the day, but with that comes an increasingly high level of misinformation and disinformation.
The National Literacy Trust's 2018 Commission on Fake News and Critical Literacy in Schools found that only 2% of children and young people in the UK possessed the critical literacy skills needed to tell whether a news story was real or fake. Children with the poorest literacy skills – such as boys and those from disadvantaged backgrounds – were those least likely to be able to spot fake news.
The Commission further found that 53.5% of teachers believed the National Curriculum didn't equip children with the literacy skills required to identify fake news, while 35.2% felt the critical literacy skills that were taught didn't transfer to the real world.
Developing every child's digital literacy – including their ability to vet information presented to them and identify whether it's factually correct or false – is now a key educational priority. The School Library Association's courses and training materials ensure that all school library staff know how to educate students in spotting and combating misinformation, while minimising information overload.  
Steady decline
The pandemic has had a negative impact on children's reading rates, which have been steadily declining since lockdown began, with many struggling to access appropriate factual information.
Reading remains vital to every student's success in exams. For many, their vocabulary has become narrower in the past few years, which in turn impacts upon their ability to explain and articulate their response to a question – even if they know the answer.
Our online training courses, such as 'Building a whole school reading culture', along with our advice line and free teaching resources, are designed to develop school library staff's skills in broadening students' vocabulary and implementing 'reading for pleasure' policies in their schools. All of this can help boost students' exam outcomes. 
Missing out
The pandemic has also negatively impacted children's mental health. Families and schools alike now possess a keen understanding of how important reading for pleasure is for students' education, but also for their wellbeing.
Libraries are well placed to deliver this, yet many remain underfunded, and run by staff lacking appropriate training and support. By under-utilising their library staff, or deploying them in unsuitable roles, schools are missing out on valuable teaching and learning opportunities and the potential to create attractive and engaging spaces that promote literacy across the wider school community.
To find out more about how we could help you and your school library thrive, visit our website and follow us on Twitter.
Alison Tarrant is CEO of the School Library Association; for more information, visit sla.org.uk or follow @uksla